Functional Skills
How to Become a Functional Skills Teacher – Step by Step Guide
Teaching is one of the most fulfilling careers. While it is a demanding career option, a teacher is responsible for motivating and inspiring their students. Even though you may have read about work stress, most teachers still love their jobs. Working with children who are eager to learn is deeply rewarding, which makes teaching incredibly satisfying.
Functional skills teaching has become one of the best career options for those interested in educating others. Becoming a functional skills teacher can give young people and adults the skills, knowledge, and understanding they need to succeed in their careers and personal lives.
If you want to understand how to become a functional skills teacher? Check out this article for a proper guideline on becoming a functional skills teacher and identify some essential functional skills teaching resources.
What are Functional Skills?
There are three subjects where functional skills qualifications are provided:
English
Maths
Information & Communication Technology (ICT)
You will gain Knowledge, Understanding and Skills from each of these subjects.
Functional skills are transferable skills used in various businesses and professions and are necessary for apprenticeships and are on a level with the GCSE.
Different Types of Functional Skills
According to Indeed, the three main categories of functional skills are ICT, maths, and English. These qualifications give candidates a strong foundation in reading, writing, maths, and the use of information and communication technology.
Are you looking for a Teacher Training Course?
If you are looking for a
Teacher Training Course
that can provide you with a solid foundation to gain more experience and become a confident maths teacher, then look no further. We've got a course for you which will give you a career advantage and set you apart from other job candidates and employees.
The three functional skills are as follows:
Students learn the essentials of using the English language correctly in both professional contexts in the English part. It puts writing, reading, speaking, and other communication skills to the test.
When communicating via written means, these skills allow you to correctly apply spelling, punctuation, and grammatical rules, which improves your performance, confidence, and efficiency in your work.
Three sections that make up the functional skills mathematics include numbers, data handling, measuring, and shapes. It focuses on improving your understanding of basic mathematics ideas, including how to add and subtract without a calculator.
Examiners must solve maths problems, use numbers to make decisions, and apply numerical reasoning to tasks that are relevant to everyday life.
Information and Communication Technology
ICT sets your research and understanding skills to the test. These skills are perfect if you need to use the Internet for communication, research, or other purposes.
Develop Your Team to Lead The Industry
Get fully accredited thousands of high quality online courses taught by the world's leading experts suitable to companies of all sizes.
You will need to use a computer with internet access to complete the assessment, which will test your ICT skills.
Some of the other functional skills include the following:
This one might seem obvious, but it is important nonetheless!
Your work will represent your problem-solving attitude, which will increase your value as an employee. Because it can be used in any situation, problem-solving is one of the most essential functional skills to develop.
Many jobs require creative thinking, so if you have it, you will definitely stand out from the crowd. Employers value creativity because it allows employees to generate fresh concepts and find original solutions to issues.
While it may seem obvious that communication is crucial in any workplace, it is worth mentioning. A strong communicator will stand out from the crowd because they can make their argument quickly and clearly.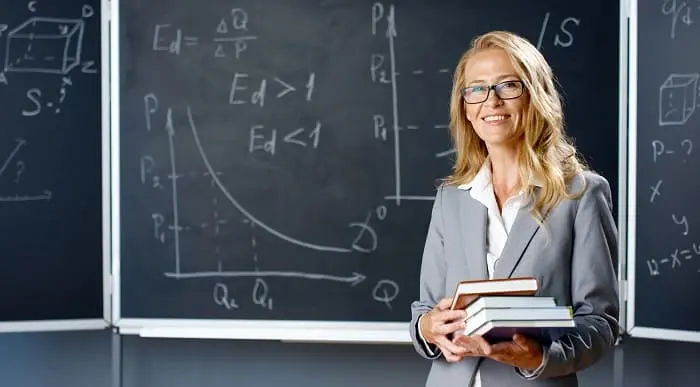 School Shadow Support Teacher Training Course Online
Accredited Courses
Tutor Support Included
3 Installment Plan at checkout
14 Days Money Back Guarantee
How to Become a Functional Skills Teacher?
You must fulfil the following requirements to qualify for teaching functional skills, as the teaching industry needs candidates of the finest quality:
Education Qualification
1. To be qualified for postgraduate teacher training programs, you must have an undergraduate degree from an institution of higher education.
2. You must have achieved a standard in English and mathematics that is equivalent to a grade of C/4 or higher, and AET (Award in Education and Training) is also a required minimum qualification.
3. You must also achieve a standard in a GCSE scientific subject examination that is equivalent to a grade C/4 or above if you plan to teach students between the ages of 3 and 11 (early years and primary).
Professional Training
Entry into a teacher training program requires either a GCSE with a C grade or a Level 4+ in English, Maths and Science (or an approved equivalent qualification for primary teacher training programs).
As a result, while many teacher training program providers do not, some accept functional skills tests. Therefore, you must properly research the local teacher training program providers to find out how they define a GCSE equivalent.
You can enrol in the Certificate in Teaching & Training Course Online, which will help you get the training for a career advantage and set you apart from other employees.
Apprenticeship
You can complete a learning and skills teacher higher apprenticeship.
Usually, it takes about 24 months to complete. You'll need training in the subject you want to teach or relevant experience.
Employers will be recruiting candidates with recent, relevant industry experience. You must also show your skills in English, Maths, and IT.
Key Skills of a Teacher
Some of the essential skills required for this role are listed below:
Critical thinking
Patience
Communication
Creative problem-solving
Teamwork
Time management
Functional Skills Maths Teacher Jobs
You can check functional skills tutor jobs and requirements using the data below:
To start your teaching career in this role, you will typically need GCSEs (or equivalent) in subjects like Maths, English, and Science at grades 9 to 4 (A* to C) and a degree in a relevant area.
For GCSE maths lecturer jobs you can visit indeed. Here, you will find different jobs related to this profession.
How to get into teaching adults?
In the case of an adult teaching qualification, you can apply for a postgraduate teacher training course, such as a professional graduate diploma in education (PGDE) in teaching impaired adults.
Duties and Responsibilities
The following are some essential responsibilities and duties for a teacher of functional skills.
Discuss with students about their goals.
Create lesson plans appropriate to the students' needs and skills.
Create teaching resources.
Make use of a variety of tools, such as worksheets and software.
Organise classes for both individuals and groups.
Top Courses of this Category
Salary and Facilities
According to Talent.Com, in the UK, the typical functional skills tutor earns £26,677 a year, or £13.68 an hour. Most experienced workers earn up to £34,034 per year, while entry-level roles start at £24,000.
FAQ
What is an AET qualification?
The AET is a required minimum qualification for people who teach in the learning and skills sector.
Does PGCE accept functional skills?
Because each course has different regulations, only Functional Skills Level 2 for Social Work courses can be accepted; PGCEs cannot.
Can functional skills get you a job?
Whatever job you choose, having a functional skills qualification gives you a solid basis for success in the future.
Can I be a teacher without a degree?
Public school systems require teachers to have a bachelor's degree or above for any grade level. While you might be able to work in private schools without a bachelor's degree, almost all of them require one.
Can you become a teacher with functional skills?
Yes. You must be an expertise in the area you chose if you are interested in teaching functional skills. After that, you can kickstart your career in this profession.
How is the course assessed?
They are assessed internally and are moderated by the centre.
How long is a functional skills course?
Learners typically need between 8 and 12 weeks to complete the course.
Can you take functional skills test online?
You can take the online exam with functional skills from home if you have a decent internet connection.
Can I teach without a PGCE?
Despite common misconceptions, teaching does not need a PGCE. Only QTS (Qualified Teacher Status) or the QTLS (Qualified Teacher Learning and Skills) equivalent is required.
What do functional skills teachers teach?
Teachers of functional skills work with adult learners and young people to help them develop their skills, get employment, or improve their existing positions.
Conclusion
Functional Skills Teachers work with young people and adult learners to help them develop their skills, get jobs, or improve in their current position.
Maths and English were once considered to be among these fundamental talents, but in the digital age, having a strong knowledge of ICT is considered as a valuable skill.
I hope this article gave you a better understanding of how to become a functional skills teacher.
What to Read Next: