Functional Skills
Functional Skills English Level 2 Writing Sample Answers
If you find GCSE English difficult and are looking for an alternative, you can go for Functional Skills English. The Functional Skills English Level 2 is the same as a GCSE English pass grade (GCSE English 9 to 4 or A* to C in the old GCSE grading system). It covers essential English skills, including reading, writing, listening and speaking. The Functional Skills English Level 2 writing samples answers prepare you to use English in everyday life, whether it's in the classroom or in the workplace. Having the qualification of this course, you can apply for a job that requires a GCSE English pass grade, access higher education, enrol in an apprenticeship and many more.
Read this blog and learn more about the questions and the sample answers of Functional Skills English provided to benefit you.
Why should you take a Functional Skills English Level Course?
A Functional Skills English Level 2 qualification enables you to-
Apply for a job that requires GCSE English pass grade
Start a career in nursing, fire service and many more
Approach for higher education
Enrol in an apprenticeship
Enrol in a degree course at University
Improve your competence level
---
Tips on How to pass your Functional Skills English Writing Exam
A Level 2 Functional Skills course is equivalent to a C grade or above at GCSE level, so by completing this course, you will be able to demonstrate your ability to understand and use everyday English to a high standard.
However, you might need some guidance to score well on the test. Here are a few tips to help you pass the writing test of your Functional Skills English exams.
Read all the questions thoroughly
Before starting, read carefully all the source documents and questions you have been given. Do not skim read as you may skip or misread any question and your answers will be incorrect.
Make a plan
After you have read the source document and question, quickly jot down a plan for what you are going to write. Making a plan makes it easier to write your answers. You will already have the main points you are going to cover.
Use the source documents
Source documents are helpful in planning your main points. If the document includes bullet points, use them to help plan your main points.
Know what you have been asked to write
Make sure you know what you are supposed to write, whether it's a letter, email, article or report. Knowing these basic things will allow you to write those appropriately.
Take note of the length
If you are given a word count, make sure you are not exceeding the limit. If you have not been given a word count, think about the task you have been given and decide on an appropriate length.
Check out the blog on Pearson functional skills and gain its extensive understanding!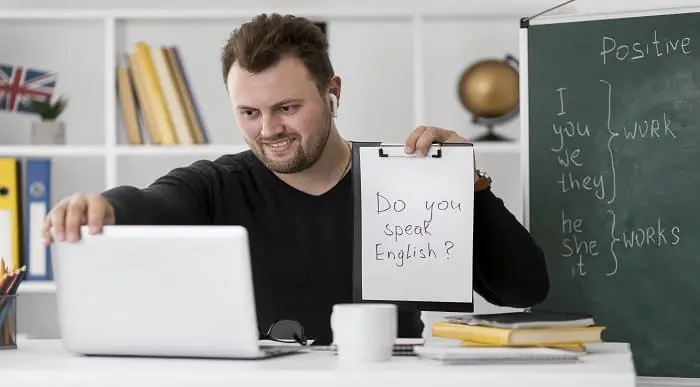 Functional Skills English Level 2
Accredited Courses
Tutor Support Included
3 Installment Plan at checkout
14 Days Money Back Guarantee
---
Functional Skills English Level 2 Writing Samples Answers
Some sample question answers have been prepared for you so that you can understand what to expect from a functional skills English level 2 exam and practice accordingly.
Writing Task-1
Read the passage below and complete the writing activity.
Scenario
You work at a local Citizens Advice Bureau and advise people to help them with their money, as well as legal, consumer and other problems. A lot of people ask for advice about goods ordered online. You decide to inform the customers about consumer rights and shopping safely online.
Activity: Write an Article
Write an engaging article for the general public about online shopping, telling them how to shop safely online and providing information about their rights while shopping online.
Word Limit: 300-350 words
While writing you should pay attention to-
Sentence accuracy
Spelling
Punctuation and
Usage of grammar
The document below contains useful content for functional skills English level 2 writing samples answers. You may choose to use it in your writing. You may also use your own ideas to complete this activity.
Top Courses of this Category
Source Document
Sample Answer
Shopping Online: What Are Your Rights?
With the advent of technology, the consumer market has become internet-based and more interactive now. Many of us are doing our shopping online. While it is convenient to make a lot of purchases online, you may need to return items often. Whether this is because you have purchased a faulty product or you have changed your mind, this article aims to answer questions like what are your rights as a customer while having to return a faulty item.
Every product or company has different product return policies. If you place an order online, you have the right to cancel that order within mentioned working days of receiving the item. The return policy should be made clear by the company that you have ordered the product from. It can sometimes be worth ringing them to check what their return policy is. You are not supposed to pay for the returns; however, if you do, then it shouldn't be expensive or difficult to return. Once you have returned the item, the shop must give you a full refund, as long as no damage has happened to the items. However, there should always be a justified reason behind the return, as you cannot return the item because you have simply changed your mind now.
-CDs, DVDs or any software that has had the seal broken on it
-Perishable items such as flowers or food
-Personalised goods
If you have received a faulty product, inform the shop and allow them the time to collect the product. If you return the product yourself, then ask for the cost of postage from the shop. Remember to keep proof of the postage.
CONCLUSIONAs a consumer, you have every right to return the items if you do not desire to keep them. The shop should also cooperate to allow the successful return of items. By law, they must replace faulty products or even refund you. So, if you want to return a product, be confident enough and do not take no for an answer.
Writing Task-2
Scenario
You bought a washing machine 10 days ago online which arrived damaged. You have tried to call and email the company you purchased it from to explain the problem, but they did not respond. The company is Argos: 20 Harbour Parade, West Quay Retail Park, SO14 1BA.
Your order number is WEB127905. The washing machine was a Miele, model WDD13.
Activity: Write an Email
Plan and write an email to the company complaining about the situation.
Your email should briefly describe the situation and clarify what you would like to happen.
While writing you should pay attention to-
Sentence accuracy
Spelling
Punctuation and
Usage of grammar
In your email, you should consider-
Your audience
The correct tone and language
How to include all the necessary information to make a convincing complaint
You can use the previous source document for your writing functional skills English level 2 writing samples answers. You can also use your own ideas to complete this activity.
Sample Answer
25th June 2020
Argos
20 Harbour Parade
West Quay Retail Park, SO14 1BA.
Subject: Complaint about faulty product.
Dear Sir/Madam,
I am writing because I have received a faulty product from you. My order number is WEB127905. I bought a Miele WDD13 washing machine 10 days ago, but it arrived damaged. Your order confirmation email states that I can return the product within 28 days for a full refund and that I should ring customer services to arrange a collection. I have tried to contact you through calls and emails but got no reply.
Further, I am not happy with your service and how your company has dealt with the situation by not replying to my emails and phone calls. I expect someone from your company to contact me and explain what the problem has been. My phone number and email are as follows-__
Phone: 0143230349
Email: tracy@hotmail.co.uk
Yours Faithfully
Tracy Kunis
---
Frequently Asked Questions
What is the functional skills pass mark?
The pass mark usually varies from exam to exam. Often the pass mark is between 50-60% though it can change any time.
Are functional skills exams easier than GCSE?
Functional Skills qualifications are equivalent to GCSE. They might be easier for those who struggle with Maths and English.
Since functional skills cover more practical topics related to the workplace or education and exam questions are also put into real-life context, some students find it easier to understand.
What is the pass mark for Functional Skills English Level 2?
According to ocr, "Reading Level 2 assessments are designed to have a pass mark in the range of 13-15 marks and Writing Level 2 assessments are designed to have a pass mark in the range of 21-23 marks."
With an extensive knowledge of functional skills, you can also build a career as a functional skills teacher. To know better, click here.
Conclusion: 
I hope the sample question answers will benefit you in the process of your test preparation. If you are looking for a Functional Skills English course, do visit Lead Academy to experience the best online learning.
---
What to Read Next: