Functional Skills
Can You Go to University with Functional Skills?
Can you go to university with Functional Skills? Yes, you certainly can. If you wish to go to university, you have a lot of options. Obtaining Functional Skills qualifications has become an increasingly popular alternative these days.
The bulk of university courses contains materials that require basic–
Maths skills,
English grammar,
and ICT understanding
–to comprehend. This implies that if you have not completed GCSE exams linked to these subjects and acquired the certificates, you will likely be unable to get a place at several universities.
But fortunately, it is not the end of the world if you did not achieve a GCSE in school or did not get the grade you require; a Functional Skills Level 2 qualification can be precisely what you're searching for. Most universities recognise these qualifications as comparable to a C/4 GCSE.
Without further ado, let's explore how Functional Skills can help you get into UK universities.
First, we will glance at what GCSE and Functional Skills qualifications are so you can easily learn their similarities and differences, which will help you choose the Functional Skills qualification to get admitted to your preferred university.
Let's get started.
Are you looking for Functional Skills Maths and English Level 2 Course?
What is GCSE?
GCSE/General Certificate of Secondary Education courses are taught in schools throughout–
England,
Wales,
and Northern Ireland.
Generally, school students between the ages of 15 and 16 will study for and take GCSE examinations at the end of their 11th academic year.
Students have some topic flexibility because they can pick some subjects. However, You have to complete basic GCSE courses. These include:
Maths
English Language
English Literature
Science – Biology, Chemistry, and Physics
GCSEs are undoubtedly the most important ones you can obtain since they serve as the first formal record of your academic skill and potential. As a result, most colleges, universities, and higher-level education institutions demand GCSEs as part of their admission criteria.
So, if you dream of going to university and pursuing one of the many competitive and desirable occupations, you'll need GCSEs earned throughout your school years.
What is Functional Skills?
Functional Skills are the core–
English,
Maths,
and ICT (Information and Communication Technology)
– skills that people require for their professional and personal life. Furthermore, these skills are so essential that they will assist you in getting admitted to your favourite university. This is why UK governments have placed a high priority on these skills. They encouraged people to learn them and devised different methods to make them widely available.
"Functional skills are practical skills in English, mathematics and information and communication technology (ICT) that allow individuals to operate confidently, effectively and independently in life and work."
— Department for Education and Skills.
So, the UK Government devised Functional Skills Level 2 courses to assist people in improving their–
and Information Communication Technology (ICT) skills.
Functional Skills have grown in popularity in recent years. According to UCAS figures from 2016, less than 300,000 Functional Skills qualifications were obtained in 2010/11. In 2013/14, this amount grew to just under one million.
Functional Skills Levels
Functional Skills qualifications are available at–
Entry 1,
Entry 2,
Entry 3,
Level 1
and Level 2
— for those who want to brush up on certain everyday life skills and those searching for GCSE grade equivalents.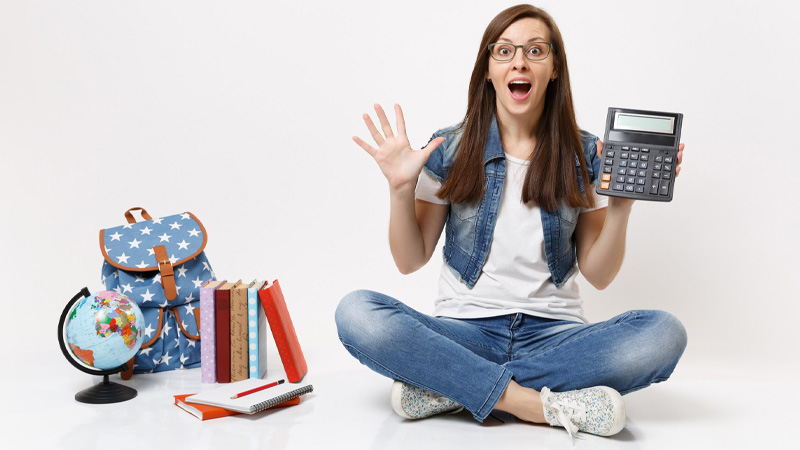 GCSE Qualifications vs Functional Skills Levels
GCSE qualifications were originally graded from A* to G, however, the grades have since been replaced by a new 'Level' system. Previously, C would have been considered the minimal pass grade, but now it is Level 4.
To replace A* to G, the new GCSEs use a 9 to 1 grading scale, with 9 being the highest grade.
Functional Skills Level 2 equivalent GCSE qualification requires a grade of 4 or above, comparable to the former grade of C or higher.
The following table will help you vividly comprehend the equivalence between Functional Skills and GCSE:
| | |
| --- | --- |
| Functional Skills Entry Level | GCSE below G or Level 1 |
| Functional Skills Level 1 | GCSE D-G or Level 1-3 |
| Functional Skills Level 2 | GCSE C or Level 4 |
Can You Go to University with Functional Skills?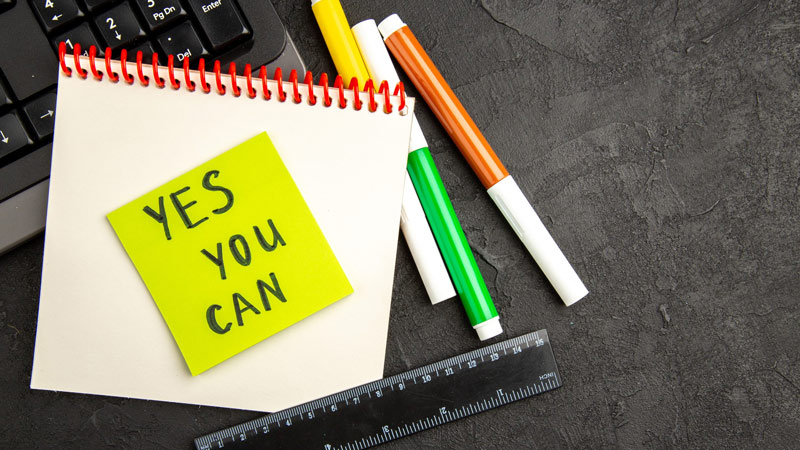 Here comes the crucial topic, "Do universities accept Functional Skills?" Of course, they do. As obtaining Functional Skills Level 2 qualifications will help you meet university admission standards, let's dive deep into this level. However, you should carefully consider the below-mentioned fact.
Functional Skills are now accepted as a GCSE equivalent qualification by several universities. However, it is essential that you conduct more study into this as each university will have its unique admittance criteria.
UCAS is the best place to look for entry criteria for a degree course at a certain university. Alternatively, you can view a specific university's prospectus on its website.
However, Level 2 Functional Skills qualifications generally allow you to apply for an Access course, a foundation course completed at university (equivalent to A-Levels). After completing the Access course, you can enrol in a degree programme.
For instance, to learn more, explore the eligibility criteria of the University of West London for Functional Skills Level 2 courses in Maths and English.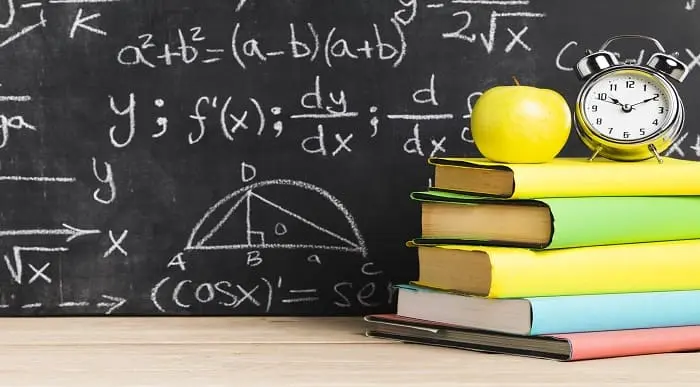 Functional Skills Maths Level 2
Accredited Courses
Tutor Support Included
3 Installment Plan at checkout
14 Days Money Back Guarantee
Functional Skills Level 2 Qualification
Functional Skills Level 2 qualification, comparable to GCSE grade C or Level 4, is the most popular alternative to a GCSE Maths, English and ICT qualification. Level 2 English, ICT and Maths qualifications assist learners in advancing their academic and professional life by allowing them to secure admittance into university and improve their work opportunities.
Moreover, Level 2 courses focus on developing skills that assist you in everyday circumstances. So, for example, in a Functional Skills English Level 2 course, you would build your
reading, writing,
and communication skills,
but in GCSE English, you would spend a significant amount of time learning the theory behind the topic. Similarly, Functional Skills Maths Level 2 questions and answers differ from their GCSE equivalents.
Top Courses of this Category
Furthermore, Level 2 courses offer transferable qualifications that pertain to various fields since they provide desirable skills and are regulated by the government. This covers well-known industries such as:
Business
Accounting
Construction
Childcare
Education
Sport
Tourism
Motor industry
Beauty and more
Now, you're probably wondering what the advantages of Functional Skills are that can further help you advance in your academic and professional life. Let's explore them.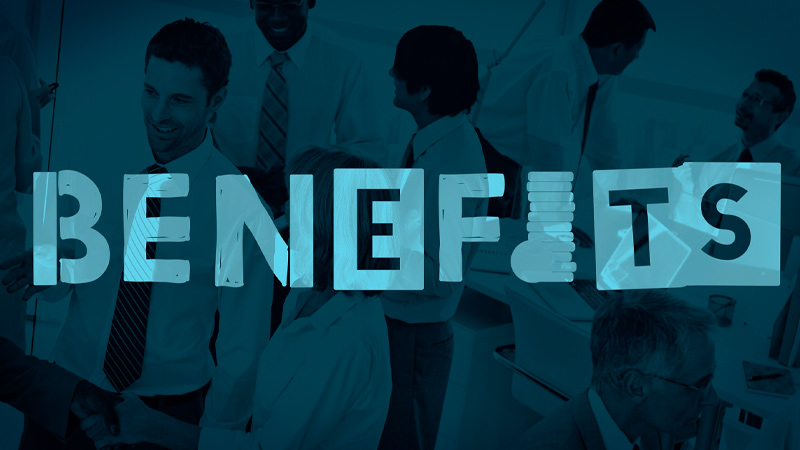 Benefits of Functional Skills
If you intend to study at the university level or obtain a qualification in higher education, you'll most likely require
literacy,
numeracy,
and ICT skills.
The same can be stated for people who desire to go into the workforce. Whatever your goals are, we can certainly tell that studying this will help you get there.
Functional Skills, when studied at Level 2, are considered equivalent to a GCSE pass by many educational institutions and companies. To pique your interest in learning Functional Skills Level 2 in English, Maths, and ICT, we've compiled a list of the top 6 reasons why enrolling in these courses will benefit your career and life!
Develop the Skills You'll Need Everyday
When most of us think about qualifications, we imagine they are exclusively for academic purposes. While it is true that individuals get qualifications to advance in their academic careers, there are other reasons to study Functional Skills. In reality, Level 2 courses teach students skills they will utilise daily.
GCSE courses, for example, focus on in-depth theoretical parts of English and Maths, whereas Functional Skills courses take a different approach. Instead of studying theory, you will master important skills, such as –
basic arithmetic, 

literacy, 

and ICT, 
– which you will most likely utilise on a daily basis.
One of the most common misunderstandings about studying specific subjects in school is that you would never apply what you learn in real life. People employ Maths, English, and ICT skills every day! For example, you will apply mathematical skills by executing the following:
Comparing product prices

Setting a monthly budget

Timekeeping

Splitting the bill
Moreover, you will regularly interact with various people, from family to coworkers. To do so confidently, you must have a strong command of spoken and written English, which you will get by studying Functional Skills Level 2 English.
It is crucial to be able to apply Mathematics and English skills confidently, as most jobs need the use of ICT. With this in mind, learning Functional Skills ICT will allow you to brush up on your fundamental methods. You will never again have to fight to use ICT in your daily life!
Study Later in Life
The majority of students complete Level 2 qualifications in the school, with GCSE exams beginning at the age of 16. Yet, not everyone obtains these qualifications at that time. However, this does not indicate that all hope is gone because Functional Skills is also meant for adults. So you can take these courses later in life.
Furthermore, many opt to change occupations or return to school later in life, while particular employment demands Level 2 qualifications in Maths and English. Functional Skills allow you to acquire these at any stage in your adult life.
They are Easier to Comprehend
Many individuals wonder, for instance, "Is Functional Skills Maths Level 2 difficult?" because they have terrible recollections of struggling to understand complex mathematical sequences and formulas in GCSE Maths when they were younger.
The fantastic thing is that Functional Skills Maths, for example, does not include any algebra or difficult equations you would usually be expected to learn as part of a GCSE. In Functional Skills Level 2 Maths course, you will learn topics that can be immediately applied to your daily life-style and will help you acquire life skills.
The same is true for the Functional Skills English Level 2 equivalent to GCSE course since the primary focus is on developing English skills to aid in everyday conversation. Not –
deciphering difficult old manuscripts, 

or writing your own poetry.
Quicker To Complete
If you're thinking, "how long will it take to earn a Functional Skills qualification?" the answer will be, "not long at all!" While GCSE qualification takes up to two years to fulfill, Functional Skills qualification can be accomplished within a few weeks, mostly 45 hours.
The time required depends on how much time you devote to your studies. After completing all the required courses, you will be able to –
book your Functional Skills exam right away, 

obtain your results, 

and enrol in a university 
– if you pass the exams with flying colours.
Flexible Learning
You can complete Functional Skills online through distance learning providers. This option allows you to log on and finish the Level 2 course materials in your free time, making your learning experience much more flexible.
This means you can get your Functional Skills Maths, English and ICT qualifications around your schedule. This is also a fantastic choice for school leavers who still need the required GCSE grade.
Rather than returning to school to retake the GCSE course, you may work towards achieving the perfect equivalent from the comfort of your own home with these online courses.
Employers and Universities Recognise Their Value
Functional Skills Maths and English courses are meant to educate students on how to use both topics in real-world situations so that they may get the most out of –
life, 

learning, 

and career. 
This has contributed to their status as the most extensively utilised alternative qualification to GCSEs.
This, combined with the fact that Functional Skills courses are well-known for teaching learners how to problem-solve and analyse situations through various assessments, means that businesses and universities recognise their worth and Level 2 status.
Frequently Asked Questions [FAQ]
How long do Functional Skills qualifications last?
Functional Skills Level 2 qualifications do not expire. So, after you've passed your exams, you will have your Functional Skills qualification for life, whether it's in Functional Skills Maths, English or ICT Level 2.
Is Functional Skills pass or fail?
Functional Skills assessments are scored as a 'pass' or a 'fail.' These qualifications have no proxies or portfolio features. All Entry Level examinations are conducted on paper. They are evaluated internally and moderated by the centre.
Do you get a certificate for Functional Skills?
A Functional Skills pass certificate is granted if a student's performance fulfils the level requirements. No grades are provided. Certificates also show which assessment components have been fulfilled to obtain the qualification.
What is a Functional Skills Level 1 equivalent to?
Functional Skills Level 1 is equivalent to GCSE D-G or Level 1-3.
What is the difference between Functional Skills and GCSE?
We've already covered the differences between Functional Skills and GCSE on this blog. Kindly look into it.
Conclusion
If you're thinking, "Can you go to university with Functional Skills?" or, "Can you go to university without GCSE?" you're not alone. We can confidently say that most universities will accept Functional Skills Level 2 qualifications. Traditionally, only GCSEs were accepted for Level 2 qualifications in the past.
However, many universities now accept Functional Skills Level 2 qualifications as part of their admission criteria. However, double-checking with your preferred university beforehand is always a good idea. This is because each university has its own admissions criteria, so what is acceptable at one may not be accepted at another.
Conducting research can help you identify which universities accept Functional Skills Level 2 qualifications and which do not.
So you no longer need to be concerned. With the acceptance of this qualification by most universities, you are happily now on your way to degree-level learning.
What to Read Next: