Functional Skills
Does Functional Skills Count as a GCSE?
It's possible that you've wondered, "Does Functional Skills count as a GCSE?" anytime you're looking for an easier road or a chance to learn how to utilise English, Maths, and ICT in everyday circumstances. It happens in most cases where we struggle with GCSE courses for a number of reasons.
Yes, English, Maths, and ICT, which are offered in the key disciplines of Functional Skills, will not only help you enhance your understanding, but they are also ideal if you did not earn the GCSEs and now want an equivalent alternative.
In this write-up, we will focus on Functional Skills qualifications so you can learn more about the level of qualification you will receive compared to GCSE courses.
First, let's briefly showcase what Functional Skills and GCSE qualifications are so that you can easily distinguish between the two and pick a clear path for developing your career.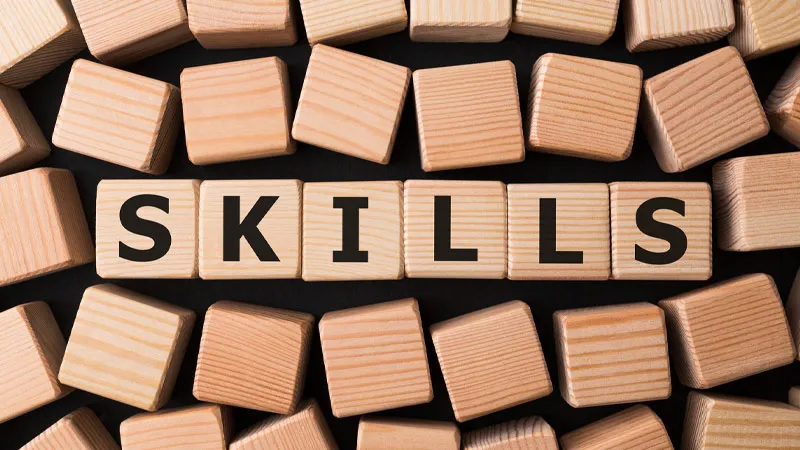 What is GCSE?
General Certificate of Secondary Education (GCSE) courses are taught in schools throughout
England,
Wales,
and Northern Ireland.
Generally, school students aged 15 and 16 will study for GCSEs and take exams at the end of their 11th academic year.
There is some subject flexibility because students can choose some subjects, but core GCSE courses must be studied. These include:
Maths
English Language
English Literature
Science – Biology, Chemistry, and Physics
At school or your local Further Education (FE) college, you can take GCSEs in a variety of academic and 'applied' or work-related subjects.
Are you looking for Functional Skills Maths Level 2 Online Course?
We offer an alternative GCSE-equivalent
Functional Skills Maths Level 2 Online course
that will help you succeed in getting a career or a place at your preferred university even if you had a mediocre performance at GCSE. This course will increase your capacity to respond to circumstances in real life at work and university.
What is Functional Skills?
It's needless to say, in today's world, we must have certain qualifications to access jobs, training opportunities and higher-level education courses. Undoubtedly, GCSE qualifications will pay off in the long run, but what if you're not satisfied with your grades?
What if you want an alternative qualification? That's where innovative qualifications, such as Functional Skills, come into the picture.
They have been offered to the education system as alternatives to more traditional paths. These were introduced in 2007 to improve the UK's reading and numeracy levels, which were created to upskill the nation's workforce. Since then, NCFE Functional Skills qualifications have provided thousands of people with the essential life skills they require.
As a whole, Functional Skills courses focus on
They are segregated at the following levels—
Entry 1,
Entry 2,
Entry 3,
Level 1,
and Level 2
—for those who want to brush up on certain everyday life skills and those searching for GCSE grade equivalents.
For example, a Functional Skills Level 2 qualification is comparable to a GCSE grade 4 (C), which answers the question, "what is Level 2 equivalent to?"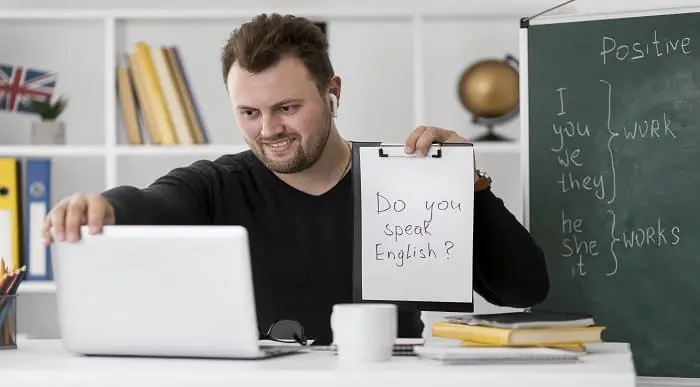 Functional Skills English Level 2
Accredited Courses
Tutor Support Included
3 Installment Plan at checkout
14 Days Money Back Guarantee
GCSE Qualifications vs Functional Skills Levels
GCSE qualifications were previously graded from A* to G, but a new 'Level' system has since replaced the grades. In the past, C would have been the minimum pass grade, but now it is a Level 4.
To replace A* to G, the new GCSEs use a 9 to 1 grading scale, with 9 being the highest grade.
4 or higher is equivalent to the old grade C or higher, which is the standard for a Functional Skills Level 2 qualification.
A table is provided below to help you understand the equivalence between Functional Skills and GCSE:
| | |
| --- | --- |
| Functional Skills Entry Level | GCSE below G or Level 1 |
| Functional Skills Level 1 | GCSE D-G or Level 1-3 |
| Functional Skills Level 2 | GCSE A*- C or Level 4-9 |
Why Should You Take Functional Skills?
There are numerous reasons to pursue a Functional Skills qualification other than boosting your overall confidence:
Employability

Functional Skills encompasses the Maths skills required for the majority of jobs. A Level 1 qualification in Maths demonstrates to employers that you have the fundamentals covered for many jobs.

A Level 2 qualification in Maths (usually Functional Skills Level 2, National 4/5 or GCSE grade 4/C or above) demonstrates a very good understanding of Maths, and it is the minimum requirement for many jobs.

Further Study

Many apprenticeships, diplomas, and other courses require a Level 2 Maths qualification.

Flexibility in Learning

Functional Skills offers you a flexible way to study- either in-person or distance learning.
Does Functional Skills Count as a GCSE?
Here comes our key topic, "Does Functional Skills count as a GCSE?" We've already stated that academic institutions and employers consider Functional Skills Level 2 equivalent to GCSE grade 4 (C).
Although they both lead to the same outcome – obtaining a recognised qualification in English, Maths, or ICT – there are some differences between GCSEs and Functional Skills.
Let's briefly discuss these differences, so you'll have a better idea regarding your study path.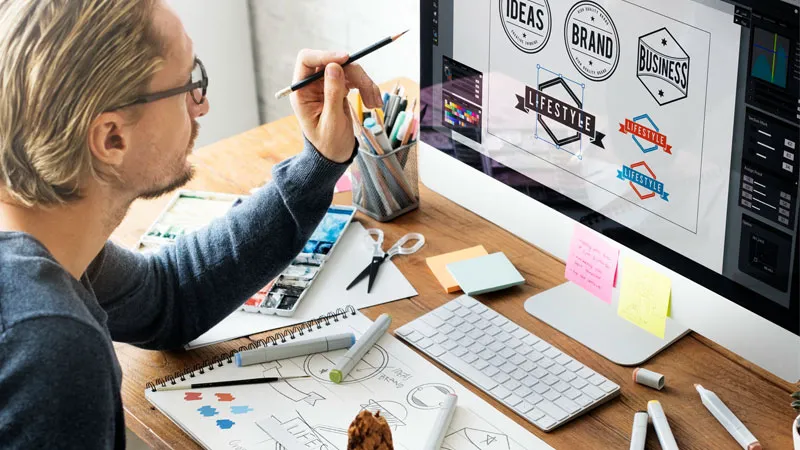 What's the Difference?
Functional Skills are skill-based qualifications. As a result, Functional Skills Level 2 courses allow students to adopt the usage of English, Maths, and ICT in everyday situations.
On the other hand, GCSEs are academic qualifications that provide students with a broad theoretical knowledge base and skill set.
This influences the breadth of the curriculum and the materials you will need to study.
Purpose of Functional Skills
A Functional Skills English Level 2 programme, for example, will concentrate on three key skill areas:
Reading
Writing
Listening, speaking and communicating
Each unit will assist you in applying these skills in real-life situations. In this course, you will, for example, learn-
how to write a convincing letter with proper spelling and grammar
how to speak confidently over the phone and in person
All of these are indicators of excellent literacy and are crucial in the workplace and in personal interactions, making Functional Skills English a worthwhile course to take.
Functional Skills Maths Level 2 will teach you mathematical skills that you can use in everyday situations, such as-
how to split a bill,
or how to measure ingredients for cooking
Functional Skills ICT Level 2 aims to improve learners' understanding and skills in –
Using devices related to ICT,
Researching, developing, presenting, and communicating information through electronic mediums.
In an overall setting, ICT Functional Skills Level 2 qualification demonstrates that you have related computer skills that can be used in a practical setting.
This qualification assesses a wide range of skills, from effectively using Microsoft Office to accessing the internet while remaining safe and secure. ICT Functional Skills Level 2 is a nationally recognised qualification equal to GCSE.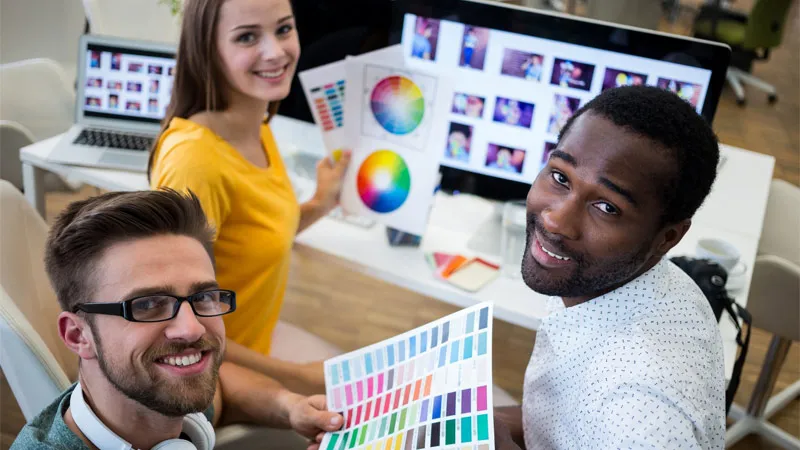 Purpose of GCSE
Reading and writing comprehension are also crucial in GCSE English Language. However, unlike Functional Skills English, the course includes more academic content on these topics.
You will examine the science of the written and spoken word. This includes everything from analysing English-
syntax,
morphology,
and phonology.
You will also gain an understanding of the topics and concepts discussed by writers, which will help you become a better writer.
GCSE English courses will improve your understanding of the English language rather than develop life skills. You will lay the groundwork for further academic study of the subject.
GCSE Maths courses follow a similar pattern in that you will learn mathematical fundamentals and explore complex equations to improve your academic understanding. For example, individuals interested in pursuing a Maths degree or a career that requires calculations and figures should begin their learning journey with GCSE Maths.
To be specific, Functional Skills Maths qualifications are divided into two categories:
| | |
| --- | --- |
| Level 1 | Roughly equivalent to GCSE 2-3 in England and Wales, the old grade E-D in England and Wales, the existing grade E-D in Northern Ireland, or National 4 in Scotland. |
| Level 2 | Roughly equivalent to GCSE grades 4 and above in England and Wales, the old grade C or above in England and Wales, the current grade C or above in Northern Ireland, or above National 4 in Scotland. |
In a nutshell, Functional Skills teach you life skills, whereas GCSEs teach you knowledge that you can build on in the future.
Syllabus
Given the difference in purpose between Functional Skills and GCSEs, it is not surprising that their syllabuses are also structured differently.
Functional Skills
A Functional Skills English course will cover a wide range of topics, with the primary emphasis being on the following:
Writing style and structure
Grammar
Punctuation and spelling
Listening skills
Verbal communication
A Functional Skills Maths course will cover the following topics:
Subtraction, addition, multiplication, and division
Decimals, fractions, and percentages
Temperature, distance, weight, and volume
Tables and charts
Mean, median, and mode
Probability
GCSEs
A selection of topics covered during a GCSE English Language course include:
Fiction
Non-fiction
Creative writing and reading
Presenting
Descriptive and narrative writing
Standard English
Literary non-fiction texts
Learners will cover the following topics while taking GCSE Maths courses:
Algebra
Numbers
Probability
Ratio, proportion, and rates of change
Geometry and measures
Statistics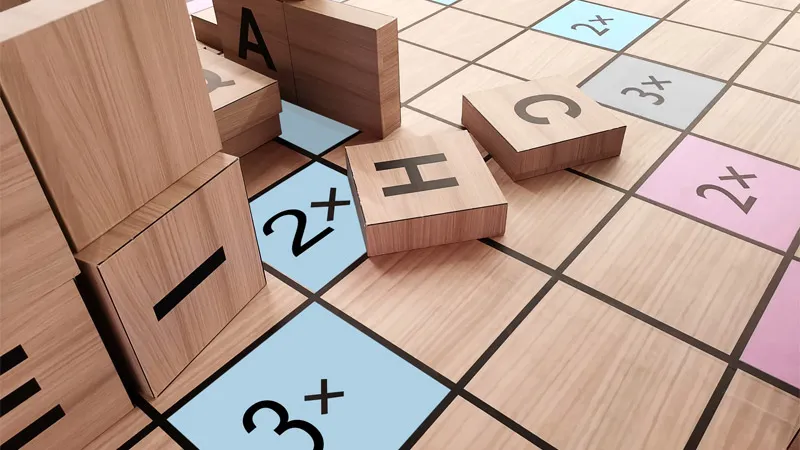 Study Time
Aside from having different purposes and syllabuses, the time it takes to complete a Functional Skills qualification and a GCSE is also different. GCSEs are traditionally studied over the course of two years in a traditional school setting, but it is now possible to complete GCSE courses online. When studying GCSEs online, there are no classroom constraints to contend with.
Both GCSEs and Functional Skills courses can be studied online, giving students greater scheduling flexibility. The study time required by the two methods, however, differs.
Top Courses of this Category
Functional Skills
A Functional Skills Maths or Functional Skills English course typically requires 55 hours of study. You should study for two hours per day to finish the course in less than one month.
GCSEs
Because of the breadth of the topics covered, online GCSE courses will require approximately 100 hours of study. If you study for two hours per day, you will finish your study schedule in about two months.
So, when you study GCSEs and Functional Skills online, you will receive your qualification faster than if you study them physically.
However, Functional Skills software courses available online are better for people who want to improve their skills quickly (perhaps in time for a job), whereas GCSE courses are ideal for people who wish to devote more time to their studies.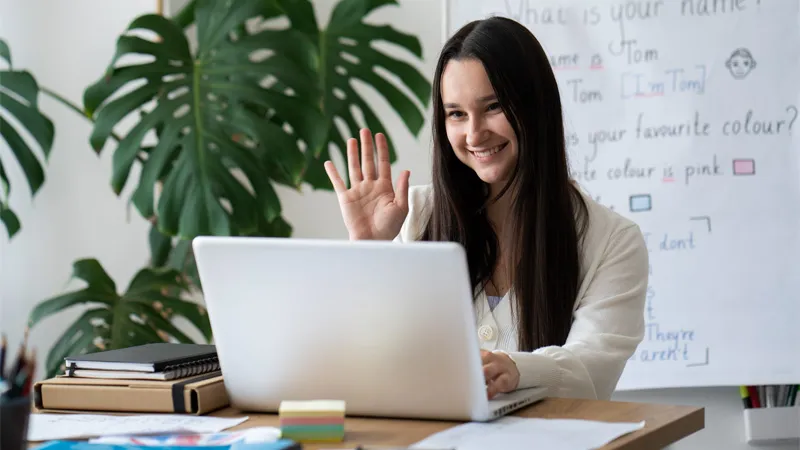 Which One is Better?
GCSEs and Functional Skills qualifications are suitable for anyone wanting to learn English, Maths, and ICT fundamentals. However, one may be a more suitable fit for you than the other, depending on your plan.
It all comes down to why you're taking the course and what you hope to gain from it. Functional Skills online courses are ideal if you want to demonstrate your literacy and numeracy skills to your employer or enhance your confidence when working with words and numbers. Both will be covered by Functional Skills Maths Level 2 and Functional Skills English Level 2.
This is also true if you want to improve your IT knowledge to become more efficient at work. So, it is important to have the skills and know-how rather than the qualification itself. Functional Skills ICT Level 2 courses will prepare you to illustrate your grasp of real-world situations.
Alternatively, GCSE courses are ideal if you need qualifications to demonstrate your academic abilities and skills. This is especially true if you plan to run your education at a college or university, though some universities now accept Functional Skills in addition to GCSEs. GCSEs are entry-level qualifications that pave the way to higher education and are required for entry into a variety of skilled occupations.
Frequently Asked Questions [FAQ]
Do universities accept Functional Skills?
Functional Skills Level 2 in Maths and English corresponds to a GCSE level 4 or grade C. Employers and universities recognise Functional Skills level 2 qualifications as GCSE equivalents.
Is Functional Skills level 2 hard?
While Functional Skills Level 2 Maths and English are easier and faster to complete, their recognition as C/4 GCSE grade equivalents means you will need to meet a certain level of subject proficiency to pass the Functional Skills exam.
Can you get a job with Functional Skills?
Yes, of course. Functional Skills qualifications are rapidly becoming widely accepted by employers.
Conclusion
Functional Skills Maths, English and ICT Level 2 qualifications are equivalent to GCSE and are aimed at adults, focusing on the skills we need for work. Functional Skills and GCSEs have advantages, and neither is more valuable than the other.
What you do with a qualification determines its worth. Whether you want to lay the groundwork for a professional career or learn how to calculate your finances without a calculator, Functional Skills and GCSE courses allow you to upskill and succeed no matter what the future holds.
Hopefully, after going through the whole write-up, you now have a pretty good idea about the topic, "Does Functional Skills count as a GCSE?"
What to Read Next: