Personal Development
How to Become a Detective in the UK
As a little boy, I remember watching "Harriet the Spy" with my friends and imagining that we were just as capable of solving local crime as she was.
Obviously, we didn't have anybody creating a script for us to make sure there were plenty of cases to solve or to keep us safe from harm, and thankfully, none of our backyard mysteries ever got dangerous. We prefer to think about investigators in the same mysterious, romantic light in real life. We have a lot of misconceptions about this very real profession when we're thinking of classic detective novels.
In reality, Detectives are professional police who work as serious and complex crime investigators or specialist investigators. They're in charge of a number of investigations, including robbery, drugs, domestic violence, public and child safety, financial crime, cybercrime, murders, and counter-terrorism.
If you want to learn about the process of becoming a detective, take a look at this article.
What is the Role of a Detective?
A detective's role is to investigate and gather evidence to help to resolve criminal cases. They may be called upon to respond to emergency calls at any hours of the day and night, as well as arrest the suspects.
A detective can also gather evidence at a crime scene, process it, and use it as evidence in a criminal case. They interact with different types of people, including other police officers, rescuers, and the general public.
Investigation of Crime Scenes
How do detectives solve crimes?
In order to begin working as a detective, one must first properly investigate the crime scene. They took pictures from every angle possible, covering the entire location for future reference.
Visiting the crime site allows the investigator to collect evidence such as fingerprints, weapons, criminals' leftovers, and other items that could be relevant in a future investigation.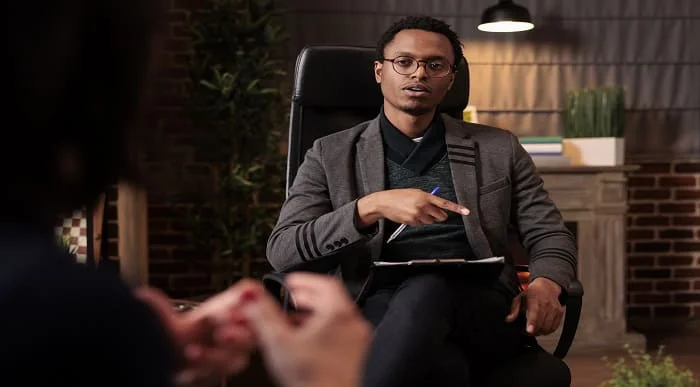 Forensic Psychology and Criminology Course
Accredited Courses
Tutor Support Included
3 Installment Plan at checkout
14 Days Money Back Guarantee
Identifying the Issues
A detective's job entails finding flaws in every case they can engage with. An insurance theft case, for example, will have a suspect and an issue related to it.
As a result, a detective must understand the issue, which makes it easier to identify the criminal.
Investigation
Detectives spend a large amount of time discussing and investigating individuals during their careers, especially those who work on criminal cases.
If they ask regular questions, and if anything unusual is found, they can take appropriate action.
How to Become an Investigator?
The difference between a detective and an investigator is that detectives typically deal with murder and missing persons cases, whereas investigators could look into anything from fraud to terrorism.
The following are some of the steps to becoming an investigator:
Get a college degree in criminal justice, criminology, forensic science, or a related branch of study.
Get a police academy diploma and work as a patrol officer.
Gain the required experience.
Get any certificates that the local, state, or federal law enforcement agency requires.
Apply for a position as a criminal investigator.
You must pass a criminal background check and a drug test.
Successfully complete the employment interview.
Get a position as a criminal investigator and gain experience on the job.
How to Become a Detective?
Being a detective could be your true destiny if you want to use your investigative skills to fight crime and have a strong ethical compass. Being a detective involves a great deal of dedication, perseverance, and many hours spent following leads and waiting for improvement.
To learn the qualifications to be a detective, follow these simple steps:
Educational Qualification
To become a detective, you can study higher education and earn a bachelor's degree in a field related to law enforcement.
Criminal justice, criminal law, criminology, human relations, and judicial functions are all possible topics. Other subjects covered include forensic science, political science, and criminal procedure.
Majoring in any of the above-mentioned subjects will make you extremely desirable.
Apprenticeship
You can begin by completing a degree apprenticeship as a police constable (PCDA). It's a three-year work-based curriculum that ends with a Professional Policing Practice degree.
You can apply through the force of your choice.
Further, You can gain a crime investigator degree apprenticeship if you want to work in non-emergency response settings. You can work in this job for a variety of organisations, including:
The Ministry of Defence
For a degree apprenticeship, you'll typically need four or five GCSEs at grades 9 to 4 (A* to C) and A levels or equivalent.
Skills and Experience
If you're considering a career as a private detective, you first need to determine whether you have the necessary skills to succeed in this profession.
Here are some of the essential detective skills you'll need to succeed:
Clear vision, good hearing, and physical health.
Strong verbal and written communication abilities to clearly communicate needs, decisions, and instructions.
Planning skills to conduct investigations efficiently and successfully, as well as the capacity to remain calm and confident in physically and mentally demanding situations.
Confident in making decisions and assessing risk in circumstances and crime scenes.
Ability to encourage and inspire teams and coworkers through strong leadership qualities.
Excellent problem-solving abilities as well as the skills to analyse and evaluate evidence.
Commitment and understanding of ethical standards, as well as the ability to continue in difficult situations.
The following information explores detective training programs to gain some experience:
Detectives may attend a training academy where they will study police ethics and take many civil rights and legal law studies. Attendees will also have the opportunity to practise self-defence, guns, and emergency response skills. In addition, the Federal Law Enforcement Training Centre is required for candidates who desire to work as federal law enforcement agents. To apply for any training, they must be 21 years old.
Most detectives work as officers within the police force for several years before being promoted by the police department. Those who want to work for the FBI as special agents must have at least three years of experience in the field.
Professional Degree
Being a detective can be exciting but requires a lot of effort. So, what degree do you need to be a detective in the UK? Associate degrees, bachelor's degrees, and master's degrees are available to anyone interested in becoming a detective.
Associates Degree
Associate degrees are two-year programmes that cover many topics. These programmes can prepare graduates for careers in fields such as corrections, corporate security, and law, in addition to private investigation.
Bachelor's Degree
Both new and experienced private investigators can benefit from bachelor's degrees in criminal justice.
Students study the theoretical foundations of criminal justice, as well as law enforcement administration, the role of the courts, and rehabilitation within the corrections system, during the period of a four-year programme.
Master's Degree
The master's degree is a graduate programme developed for people who want to work in detection in administrative or leadership roles.
Students are exposed to specialised parts of the criminal justice system, including corrections, juvenile justice, and criminology, you need two years to get this degree.
What A levels do I need to be a detective?
Becoming a detective takes a lot of dedication and hard work, especially when you're just starting out. There are no specific qualifications for A levels, but a good grade in maths and English will be advantageous.
Other qualities, such as good communication skills, planning and organisation, problem-solving skills, and the capacity to remain calm in stressful situations, are in great demand.
Online Detective Courses
Anyone sitting in any location can learn a new set of skills through online courses. Learning new skills increases your skill set and improves your ability to complete a task efficiently.
If you want to be a detective, you should enrol in the Crime Scene Investigator Course and Forensic Science and Criminal Profiling Online Course, which will give you a competitive advantage in your career and help you stand out from the other applicants.
Can You Become a Detective Without a Degree?
Working as a detective is a demanding and rewarding profession that has a direct impact on communities. A degree or significant policing experience is needed to become a detective (in some cases, both). You must have a minimum level 6 qualification (BA/BSc Hons) in any discipline.
This is in recognition of the high level of decision-making and complexity of work that detectives are normally asked to perform.
How Long Does It Take to Become a Detective UK?
It takes a six-week investigator training course and completing a professional development portfolio to become a detective. The portfolio shows how you meet the required skills and takes around a year to complete. You'll be confirmed as a detective constable once all of your work has been approved.
Duties and Responsibility
Becoming a detective is a rewarding profession. To determine if this is the correct career for you, you must first understand what it requires and research some of the available specialities.
So, what does a detective do?
As a detective, you'll be responsible for the following duties:
1. Supervise and perform a variety of challenging investigations.
2. Make decisions by considering risks, costs, benefits, and the overall impact.
3. Use cutting-edge technology to help with the investigations.
4. Review records and documents, and analyse and interpret data.
5. Deal with evidence and documentation.
6. Deal with evidence in the case and its submissions.
7. Conduct investigations and interviewing witnesses.
8. Command and supervise teams of police and detectives.
Top Courses of this Category
Bestseller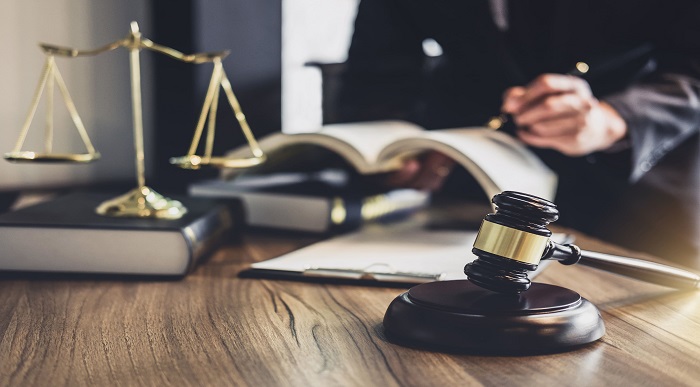 Bestseller
Salary and Facilities
According to Prospects, in England, Wales, and Northern Ireland, a chief superintendent earns between £86,970 and £91,749.
A superintendent earns between £70,173 and £82,881, and a chief inspector earns between £58,332 and £60,732.
An inspector earns between £52,698 and £57,162. In England, Wales, and Northern Ireland, a sergeant earns between £43,965 and £46,277.
In Scotland, the constables' starting income is £28,392, rising progressively to £40,877. A newly qualified constable's starting salary is £24,780, rising in annual increments to £41,130 at the top of the constable scale.
FAQ
What GCSE do you need to be a detective UK?
For a degree apprenticeship to become an investigator in police, you'll typically need 4 or 5 GCSEs at grades 9 to 4 (A* to C) and A levels, or equivalent.
What are the qualifications needed to be a detective?
Please read the section under the heading Educational qualification in the blog.
Do UK detectives have to wear a uniform?
No. They are not required to wear uniforms. But sometimes, they have shifting roles within the police service and may require to wear a uniform.
Is it hard to become a detective UK?
The role of detectives and criminal investigators is challenging, diverse, but incredibly fulfilling. It has many other namesakes like investigator officer, police investigator, criminal investigator, officer in federal agencies etc.
Is being a detective fun?
Yes. Being a detective can be thrilling and fun.
How smart do you have to be to be a detective?
A high school diploma is the least prerequisite for becoming a detective.
What are investigative skills?
Individuals' investigative skills are the abilities individuals use to gather evidence and make conclusions in order to reveal essential information.
What GCSEs do you need to be a criminologist?
You'll need at least five GCSEs with a grade of C/4 or above.
Do detectives get paid well in UK?
Yes. According to Indeed, in the UK, a detective's average salary is £9.89.
Can you become a detective without being a police officer?
No. Working as a police officer is the only way to become a detective.
How do I become a homicide detective in the UK?
To work as a homicide detective, you must first work as a police officer, usually for at least three years as a patrol officer.
How long does it take to become a detective?
To become a detective, you must complete a six-week investigator training course as well as a professional development portfolio.
Conclusions
As a detective, you may find the truth about wrongdoings and bring criminals to justice, all while making a difference in the world. Good detectives are calm, friendly, and watchful, and they can react quickly in situations. Detectives should also be able to make good decisions.
I hope this article has helped you better understand how to become a detective in the UK.
What to Read Next: