Personal Development
How to Become a Solicitor – Step by Step Guide
It has always been exciting to study law. It is both fascinating and demanding. Any career involving law practice always has something exciting, whether it be that of a judge, lawyer, or solicitor.
Many people have expressed interest in solicitors in particular. You may have once had dreams to become one or be familiar with someone who did. You cannot disagree that after thousands of years of existence, the solicitor profession has gained some very fascinating facts, whether you love them or hate them.
Today, we are taking a look to find out how to become a solicitor with a simple step-by-step guide.
What is a Solicitor?
The best definition of a solicitor is a type of lawyer who prepares a case before it is presented to the courts.
A solicitor is defined in the UK as a legal professional member who can deal with legal concerns like conveyancing, creating wills, and more. Clients can receive legal advice from a solicitor, who can also represent them in lower courts and hire barristers to represent them in UK higher courts.
How They Play an Important Role in Our Society?
There are many actions and decisions that people make in the world. The rules define some actions as right and immoral but acknowledge other cultural and moral actions. These principles and ideas make it simple to identify uncertainty and conflicting circumstances. In the end, Laws are put in place to protect people.
Here are some important roles that solicitors play in our society:
Clients who work with solicitors feel more secure about accomplishing their life goals because they know someone will be there to support them if they need it. By supporting the law in a way that satisfies the fundamental standards of justice, solicitors play an essential role in promoting social harmony.
A Solicitor will not discuss your case with anyone else, including the police or the court, without your agreement. Thanks to the specialised legal network, which will protect some of your interactions with the solicitor as confidential.
The prosecutor may need to inform people about you or the case at particular points.
Poverty eradication, inequality and ignorance
Solicitors are expected to be essential in ensuring that the less fortunate in society are given the opportunity to improve their standard of living through the legal system. Lawyers could take out some activities to ensure equality and social progress. Often, activists are expected to offer free services to a vulnerable population to protect human rights.
When a solicitor takes on a case, it is his duty to ensure that the laws do not result in an injustice. Therefore, to contribute to the administration of justice and the protection of rights, a solicitor must use the law in a way that respects the rule of law. Similarly, the knowledge and skills of a lawyer should not be used for their own benefit but rather held in trust for society as a whole.
How to Become a Solicitor?
Becoming a solicitor in the UK is highly respected and valued. Working to help a client or community reach a favourable conclusion may also be quite fulfilling. So, what do you have to do to become a solicitor?
The following information will help you understand the process of becoming a solicitor.
Are you looking for an Advanced Diploma in UK Employment Law Online Course?
If you are looking for an
Advanced Diploma in UK Employment Law Online Course
that will set you up with a solid foundation to become a confident human resources manager and develop more advanced skills, then look no further. We've got a course for you that will give you a competitive advantage in your career, making you stand out from all other applicants and employees.
Educational Qualification
To be accepted for a law degree, you'll usually need:
A minimum of five GCSEs in English, Maths, and perhaps another subject, like a foreign language, with a grade of C or higher.
A minimum of two A levels, and for the most popular programmes, three A levels at an A grade.
A level of law is typically not required in order to earn a legal degree, while certain universities have specific subject requirements. To find out what institutions are looking for, you can compare courses and do some research.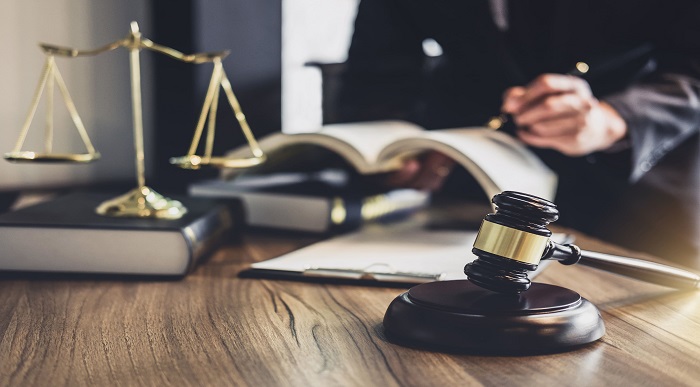 Paralegal Training Course
Accredited Courses
Tutor Support Included
3 Installment Plan at checkout
14 Days Money Back Guarantee
Apprenticeship
With a solicitor apprenticeship, you can pursue a career in law without collecting student loan debt. The typical six-year program for a solicitor apprenticeship is designed for individuals who have completed their A-Levels. This study period is reduced if you move on to another legal apprenticeship.
The duration of a law degree is covered by an apprenticeship, allowing students to earn both a law degree and an LLM (master's). After completing their apprenticeship, apprentices must pass the SQE exams to become qualified solicitors.
How to Become a Solicitor Without a Degree?
You can become a legal executive through the Chartered Institute of Legal Executives (CILEX) instead of attending university. After completing the Legal Practice Course, you can become a solicitor (the vocational course that all potential solicitors must usually complete).
Many people opt for this route rather than the conventional one to become a solicitor. Because it combines education and employment and does not require official qualifications before enrolling in a CILEX course.
Another alternative way to qualify as a solicitor without a degree is by completing the Solicitor Apprenticeship. Which we have already discussed in this blog.
How long does it take to become a Solicitor?
According to Diffen, you'll need to enrol in full-time classes for roughly five or six years to become a solicitor. This involves the SQE tests, a three-year law degree, and two years of acceptable legal professional experience.
Skills and Experience
Legal employers look for candidates who have a specific mix of soft skills in addition to your legal expertise. Find out more about the skills you'll require to be a successful solicitor:
Employers expect employees to promote their services to potential customers and build relationships with current clients. In the end, law companies are businesses; therefore, solicitors must understand the necessity of keeping expenses down, fulfilling deadlines, and managing information confidentially.
You can improve your commercial awareness by:
Joining a club or society at your university's committee.
Exploring specialist websites like RollOnFriday, LawCareers.Net, The Lawyer, Legal Cheek , and Legal Futures.
Getting experience at a business, ideally a law firm but also places like a bar, phone centre, or store.
Taking a year off to travel, which can improve your time management, cost-cutting, and budgeting skills and offer you a global perspective on company difficulties.
Going to career-related events where you can attend seminars and network with industry experts
Tuning in to podcasts or radio programmes with a business focus, such the Today programme on BBC Radio 4.
Reading the business sections of newspapers like The Times and The Economist as well as business periodicals like The Financial Times and The Economist.
Observing business-related TV shows like Newsnight and Panorama.
Employers look for spelling, punctuation, and grammar issues while reviewing applications for jobs or training contracts. For example, a recruiter could wonder what a potential client would think of your letter of advice if your cover letter is unclear, overly long, or filled with spelling mistakes. Volunteer your proofreading services to student publications and get used to looking over your own work with a fine-tooth comb to increase your attention to detail.
Without excellent oral and written communication skills, it will be difficult for you to perform your duties as a solicitor. When working with clients, it's crucial to have excellent listening skills since you need to be able to create connections and increase your confidence.
It's fair to say that the life of a solicitor or barrister is one big balancing act, from researching legal issues to creating legal documents and contracts to managing case files, meeting clients, attending court, and networking with other legal professionals. Organisational skills are crucial to your legal career because they allow you to prioritise tasks and keep your attention on them when other priorities compete for your attention.
It's a common misconception that there are few opportunities for creative expression in the legal field. Any legal field you select will require you to often think outside the box to complete tasks.
As experienced solicitors and barristers will tell you, the best course of action isn't always the easiest or the most obvious. Your ability to think creatively and solve problems will be put to use almost daily as you try to outsmart the opposition and get the best outcome for your client.
Professional Degree
Traditionally, in order to enrol in the professional degree programme for solicitors in England and Wales, you must:
Complete a Qualifying Law Degree (LLB) before enrolling in the Legal Practice Course (LPC), and then complete two years of recognised training, often known as a training contract.
Take any degree-related course before pursuing the Graduate Diploma in Law (GDL), the LPC, and subsequently a training contract.
The Solicitors Regulation Authority (SRA) has introduced the SQE to ensure that new solicitors are evaluated to the same standard.
In order to ensure uniformity and high standards across the board, this new qualification method ensures that all trainee solicitors, regardless of the route they choose (whether it be a law degree, non-law degree, or law apprenticeship), sit the same qualifying exam.
Duties and Responsibilities
A solicitor's day-to-day routine changes immensely. The daily activity of a solicitor consists of:
Meetings with clients.
Negotiating legal documents.
Creating contracts.
Drafting legal documents.
Offering specialised legal advice on many legal topics, including family law, employment law, civil law, business law, and criminal law.
A solicitor's responsibilities include both instructing and interviewing clients.
A solicitor studies and interprets difficult legal issues.
A solicitor is qualified to present and speak on behalf of clients in court if they have achieved higher rights of audience qualifications. Such a solicitor is known as a solicitor advocate and needs this additional certification to be allowed to perform the art of advocating in courts.
However, a solicitor typically works for law firms or participates in in-house practice. There is no specific dress code for solicitors; clothing style is appropriate.
Top Courses of this Category
Salary and Facilities
According to Prospects, for newly trained solicitors, the five most prestigious legal firms in London, known as the Magic Circle, provide salaries of about £100,000 per year.
In large City firms, starting salaries can range from £60,000 to £90,000. As you get more expertise, you may expect your salary to increase annually. In the event that you join a firm as a partner, your income may exceed £10,000.
In a regional business or smaller commercial practice, freshly trained solicitors can expect to make between £27,000 and £60,000 in their first year.
FAQ
How long does it take to become a solicitor?
To become a solicitor, you must complete five or six years of full-time education.
Do you need an LLB to be a solicitor?
You must have a degree to become a lawyer or solicitor, but this degree doesn't necessarily have to be an LLB.
Is being a solicitor worth it?
Yes. There is a good amount of fascinating work that a solicitor can get engaged in. As a result, a solicitor's job can be extremely valuable and meaningful.
What does a newly qualified solicitor earn?
According to Prospects, in the rest of the UK, freshly trained solicitors can expect to make between £28,000 and £61,000 per year.
What is the difference between a lawyer and a solicitor?
A lawyer can represent people or organisations in court and provide legal advice. A solicitor can provide legal advice and deal directly with members of the public or businesses.
How many years do you study law?
In the UK, law study takes a total of five years.
Is 25 too old for law school?
No. It's never too late in life to apply to law school.
Who is the youngest lawyer?
The youngest lawyer in the world is Stephen A. Baccus.
At what age do lawyers retire?
The average retirement age for lawyers is 60.
What's it like to work as a solicitor?
It's like working and providing legal advice to clients, translating client concerns into legal lingo, doing case research, and writing legal papers.
Conclusions
In short, there is a huge amount of absolutely fascinating stuff that a solicitor can get engaged in. A certified solicitor can work in a wide range of legal fields, such as real estate or mergers and acquisitions, and the cognitively demanding job they do can provide them with a competitive edge as they go into other professions like banking or the government.
We hope that you've found this article helpful and now have a clearer understanding of how to become a solicitor in the UK based on your education history, previous experiences and your learning preferences.
What to Read Next: