Counselling & Psychology
How to Become a Child Psychologist UK
As people are advancing their awareness of mental health, jobs in the fields like child psychology are getting more and more popular. You could also be someone who likes to work with children. But you're not sure how to advance your career path. Whether you're in it for a career opportunity or you love working with kids, this blog on "How to become a child psychologist- UK" will help you regardless.
We'll also explore information on child psychology salaries and discover all the career options within the field of child psychology itself. But first, let's introduce you to the field of child psychology, just in case you know very little about this field.
What is a Child Psychologist?
As the word literally suggests, children do not interact with the world as adults do. Everything about their mental state- from depression to aggression, is different from adults. This is why child psychology has become a discipline within the realm of psychology itself, as it needs deep understanding to work properly with patients.
A child psychologist is a mental health professional who specialises in helping children and adolescents deal with emotional, behavioural, and developmental issues.
The more that child specialists from various fields work with child development, the more we understand that children's minds are more complex than we initially thought, and the more our perception changes.
The population burst is also directly connected with child psychology as well. As the population increases worldwide, children with psychological disorders are going up in numbers as well. UNICEF reports that more than 1 in 7 adolescents worldwide have a diagnosed mental condition. Mental disorders like anxiety or depression aren't limited to adults. Most of the time, very little effort is needed to help them resolve their issues, but help is needed regardless. They deserve this much from us, at the very least.
The COVID-19 pandemic has made the situation even worse. Children are naturally playful, and keeping them contained within the walls of our homes takes a huge toll on their mental development. The need for more child psychologists is only projected to grow exponentially in the aftermath of the current situation.
So, child psychologists can make a tremendous difference in children's lives by understanding and overcoming hurdles that may halt their mental development.
Check out the blog to recognise what is not the major field in psychology.
Do you want to be a child psychologist?
If you want to be a child psychologist, you must consider CPD approved courses as that will help you obtain and retain your membership with the ACP (The Association of Child Psychotherapists ). Our 
Diploma in Child Psychology course
 is not only designed to help you with that but also with your graduate or higher diploma level studies on your way to becoming a child psychologist.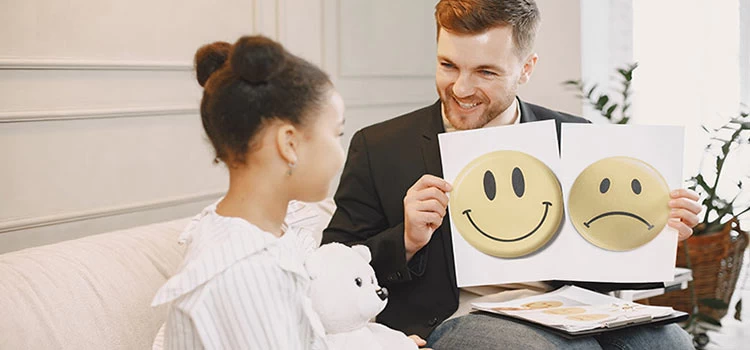 Child Psychologist vs Psychiatrist
Psychiatrists are doctors. When you train to become a psychiatrist, you will start out training as a medical doctor. After that, you'll focus on a subspecialty like psychiatry.
However, a psychology degree is different from a medical degree.
If you want to become a psychiatrist, the first step is to get a medical degree like MBBS, or MBChB. You'll need at least three good A-Levels to secure a place at medical school. One or more of these have to be science subjects. Another important thing to note is that chemistry is compulsory at most medical schools.
However, relevant work experience will also help you get into medical school.
Medical degrees normally take five years, but there are exceptions as well, which we won't talk about here for brevity's sake.
But there are people who are interested in working in Mental Health, but they do not want a full-fledged medical degree. These people can easily switch to careers such as psychology and counselling. Look up the following organisations for further information.
NHS Health Careers
British Psychological Society
United Kingdom Council for Psychotherapy
British Association for Behavioural and Cognitive Psychotherapies
If you train to become a psychologist, you'll still be a specialist but not a medical doctor.
As a psychologist, your speciality will be in the realm of therapy and counselling. You will help children make decisions and sort through emotions to solve their problems. You cannot prescribe medicine.
If any medicine is necessary for a patient's treatment, you'll often work alongside a psychiatrist who can prescribe medication.
Further, if you possess a keen interest in psychology, then you should give a read to this become a phycology teacher.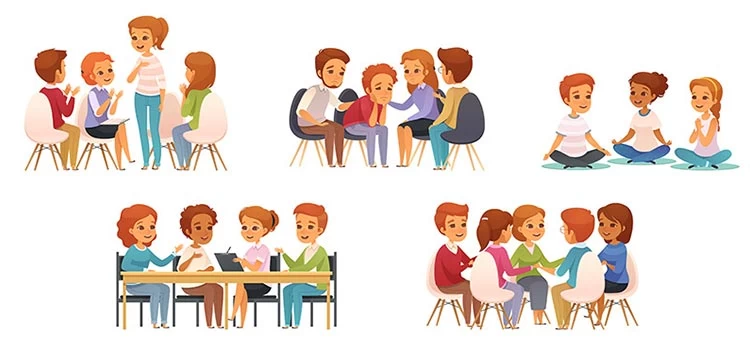 What Does a Child Psychologist Do?
Child Psychologists primarily work with children and young people. The mental issues that they work with may range from depression, anxiety, phobias to trauma and such. They also work with behavioural problems like aggression.
To provide support and prescribe appropriate treatment, they observe and analyse patients' behaviour. This is done keeping the age-appropriate situations in mind.
What are age-appropriate situations? If you're working with kids, playtime activities will help you connect with them. However, in the case of teenagers, this may not work. Teenagers usually prefer supportive discussions that help them open up and describe the disturbances in their minds.
The psychologists thus try to understand their patients, determine the route of the problem, and come up with solutions. The solution is often figured out respecting the patient's privacy. So sessions are often one-to-one. However, child psychologists may carry out the sessions where parents or other family members get included if there is a need.
Here's a list of other responsibilities that a child psychologist may on depending on how experienced they are-
In addition to their main role as a child psychologist, also educating parents and families on how to support the child and their needs
Offering both short-term and long-term treatment plans
Attending conferences and meetings and carrying out consultations and interventions
Liaising with other health and educational professionals
Supervising juniors and helping them out with their training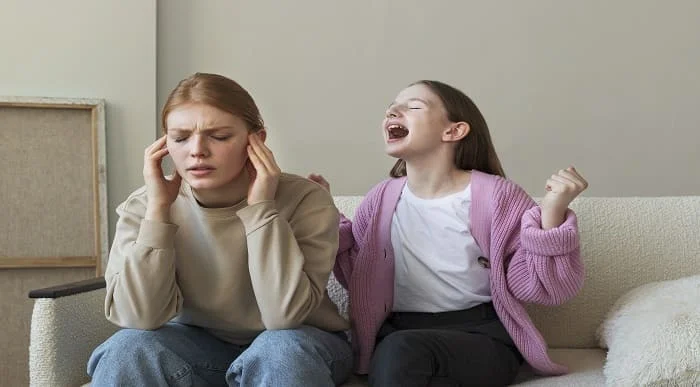 Child Psychology Course Online: Beginner to Advanced
Accredited Courses
Tutor Support Included
3 Installment Plan at checkout
14 Days Money Back Guarantee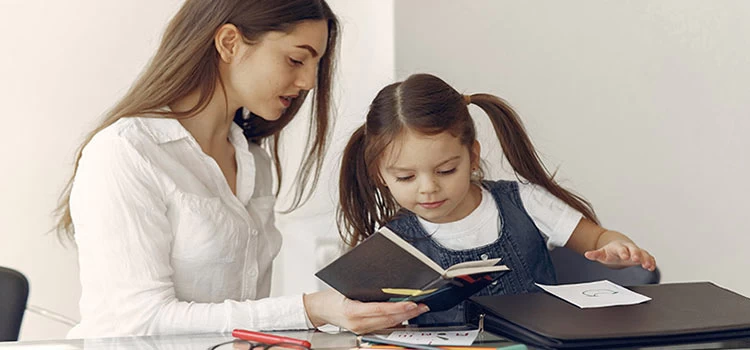 Types of child psychologist- UK
As I mentioned before, child psychology is a very deep discipline that scholars have divided into several parts so students can focus on specialising in one specific area. These fields can include:
1. Educational psychology
2. Clinical child psychology
3. Adolescent psychology
4. School psychology
5. Developmental child psychology
6. Abnormal child psychology
But remember, the list is not limited just to these. As new studies emerge, new disciplines may get added to make the whole thing student-friendly.
Educational Psychologists
The curriculum in the schools is governed by keeping the psychological health of children in mind. The classes follow the same suit. Education child psychologists focus on this specific area, among other things. They focus on improving the teaching and learning processes in schools by suggesting changes to classes and curriculum. The goal here is to appropriately address the needs for the psychological health of children.
Clinical Child Psychologists
Academic and scientific research on the development of children is one of the key areas that clinical child psychologists focus on. But the prominent role of these clinical psychologists is assessing, diagnosing and treating children and adolescents with psychological or developmental disorders.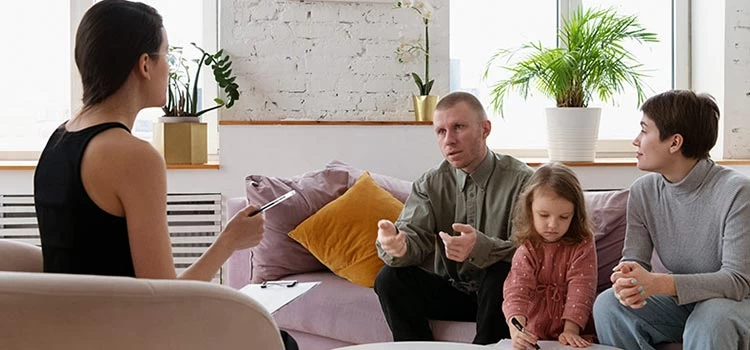 Adolescent Psychologists
As the name 'adolescent' suggests, adolescent psychologists work with pre-teen and teenage patients. They provide psychotherapy by creating a structure of behaviour modifications and therapeutic methods. Often they have to keep in constant contact with the patients' parents and other relevant people that can help the patient.
Develop Your Team to Lead The Industry
Get fully accredited thousands of high quality online courses taught by the world's leading experts suitable to companies of all sizes.
School Psychologists
Since children spend a significant amount of time in schools or educational environments, school psychologists have to be there if someone needs mental health support from a professional. The government sometimes sponsors programs for children, and school psychologists can measure the eligibility of a child for these programmes.
Developmental Child Psychologists
Research is the main field for developmental child psychologists. Their goal is to get a better understanding of children's behaviour and come up with the most efficient way to address a child's needs. Their research helps other professionals in various other fields who work with children.
Abnormal Child Psychologists
Because of physical abuse, emotional abuse or some other trauma, a range of psychological disorders may emerge from children. Without a proper understanding of these problems, addressing these problems will be very confusing for anyone. Abnormal child psychologists are specialists in these specific areas. They even often work with young clients into their adulthood. The patients successfully transition to individuals who can support their mental health all by themselves.
They are sometimes called "behavioural health professionals".
How to Become a Child Psychologist- UK?
Remember how I told you psychiatrists are doctors, and they go through medical school to become one? Well, psychologists are different.
Universities offer different sets of disciplines to them. Since working with children and young people is quite complex, the training of Child and Adolescent Psychotherapists (CAPTs) is longer than most psychological professions. It ensures that you know your trade well and can handle children responsibly. You will also receive a number of general training like communications skills, organisational skills and so on.
Pre-clinical study
Bachelor's degree program
You first go through a pre-clinical study. However, to be eligible for the pre-clinical study, you'll need an honours degree (or equivalent) and substantial experience in working with children. Of course, your experience doesn't have to be from your education. It can also be from social care or health care too.
Graduate/Higher diploma programme
Here, you must complete an observational psychoanalytic study course at a postgraduate diploma, master or equivalent level. These courses are offered in schools accredited by The Association of Child Psychotherapists (ACP).
This will usually take two (Diploma) or three (Masters) years to complete. This completes your pre-clinical study.
Also, note that there are a number of child psychotherapy university courses that are specific to this field like the MSc Child Art Psychotherapy offered in universities like University College Dublin. These courses, however, are very specialised. So, do some research on them before deciding to venture on one. To get an idea, look up such programmes with the search term "child psychotherapy masters" in Google.
Clinical training
Personal psychoanalysis or psychoanalytic psychotherapy
Child psychotherapist training involves a continuous process of personal analysis. Before going into your clinical training, you'll go through a personal psychoanalysis or psychoanalytic psychotherapy. It will start at least one year before you start clinical training. It's a continuous process throughout your whole training. Every week, you'll undergo four to five sessions of personal analysis.
Professional Doctorate in Child and Adolescent Psychoanalytic Psychotherapy (DPsych)
After your pre-clinical studies, you'll learn theory, technique and clinical practice under supervision. This is a part of the four-year clinical study that'll usually award you with a Professional Doctorate in Child and Adolescent Psychoanalytic Psychotherapy (DPsych).
Register as a member of the ACP (Association of Child Psychotherapists)
Once qualified, you must register as a member of the ACP and appear on the ACP Register of Child Psychotherapists, which the Professional Standards Authority accredits.
Paid training and additional support
The National Health Service provides a limited number of clinical training posts that can pair you with paid training and additional support. Usually, these are offered by a small number of NHS trusts or as a partnership between a trust and a training provider. These training sessions are typical for child psychologists. The only difference is that you'll get a fund for your training.
You'll work with groups and families, run assessments with parents and children on psychoanalytic work (both long and short-term), and you'll also consult with other professionals gaining valuable insights from them along the way.
Top Courses of this Category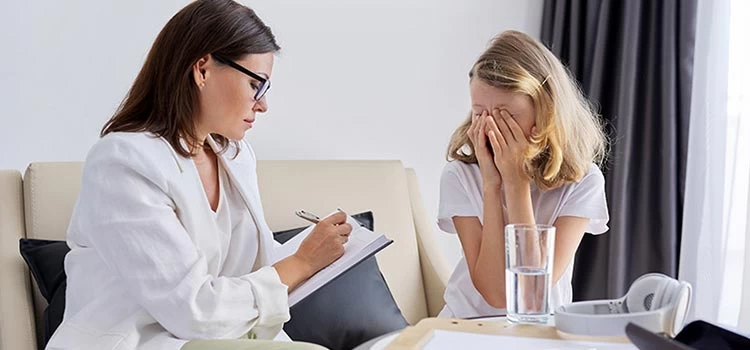 Professional Development
Professional development is an absolute must for a child psychologist- UK because otherwise, you'll lose your membership of the ACP. However, there is nothing to worry about as it's not difficult. You just have to undertake continuing professional development (CPD) to keep up to date with clinical and theoretical advances.
One of the easiest would be doing a Child Counselor training course and a Diploma in Child Psychology. Since they're online courses, you can do them at your own pace. They are great options for professional development as a child psychologist.
Other relevant activities may include:
Work-based learning such as supervision, peer review etc
Professional activity such as involvement in a professional body, lecturing and teaching etc
Formal training and education such as doing courses as we mentioned earlier and doing relevant short courses like current child protection guidelines etc
Self-directed learning such as reading professional journals and updating your knowledge via the media
In addition, you must retain a minimum of 12 hours of psychotherapeutic contact with children or families every month. It should include individual psychotherapy with three individual cases.
Also, while in service, you must receive individual clinical supervision from a consultant child psychotherapist or other senior members of the profession. The number of hours of your supervision depends on your experience.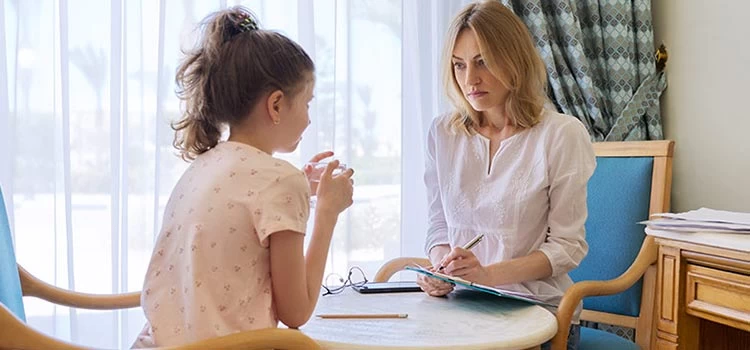 Salary of child psychologist- UK
Trainee psychotherapists, if they work full time, can earn between £32,306 to £39,027 (Band 6).
Once you become a qualified child and adolescent psychotherapist, you can earn in the region of £40,057 to £45,839 (Band 7).
After you move up the ladder to become a principal or lead psychotherapist, your salary will land at Band 8 (NHS pay scale). It starts at £47,126, rising to £90,387 for the senior posts.
Note that the above data is for the NHS child psychologist- UK, and it is concluded from data that was updated as recently as April 2021. However, the NHS cannot give you data for private practice as there is no standard scale of fees in private practice.
Working Hours
child psychologist- UK work regular hours that are standard within the NHS. However, meetings or training sessions may require you to invest some extra hours.
Additional private practice activities will depend totally on you and your flexibility or willingness to work more.
Working on evenings or weekends isn't typical, but you may need to take it on if your organisation needs you to.
---
Conclusion
How to become a child psychologist- UK? This is a very common search term for a lot of people on Google. As you can see, there are reasons people are looking to become child psychologists. It's a good career path for those who like to interact with children and are interested in providing mental health services.
Make sure you give this blog a good read, especially the part where we talk about the qualifications needed to become a child psychologist and the section after that where we talk about a child psychologist's professional development.
You may risk losing your membership in professional bodies otherwise.
What to Read Next: