Counselling & Psychology
Trainee Psychological Wellbeing Practitioner Interview Questions and Answers
A psychological well-being practitioner career is gratifying, established and diversified. This blog provides a thorough overview of the trainee psychological wellbeing practitioner interview questions & answers.
What is a Psychological Wellbeing Practitioner?
First of all, we need to know the definition of a psychological well-being practitioner.
According to the NHS, " Psychological Wellbeing Practitioners (PWP) are the trained professionals who support and assist people with recurrent mental health problems such as depression and anxiety disorders.
They guide the victims by showing them how to facilitate their self-recovery".
To know about PWP in detail, we further need to know about a few more topics. These are:-
IAPT.
Stepped Care Model.
IAPT
PWP is an integrated part of the IAPT system. Now, what is the IAPT system?. As claimed by the NHS, to treat the depression and anxiety disorders of England, in 2008, the government began the globally recognised program known as the Access to Psychological Therapies (IAPT).
Stepped Care Model
The PWP role rests in the 2nd step of the  mental health stepped care model. This stepped model is designed to provide mental support based on the requirements of the people. It means that physiological wellbeing practitioners are the mental health workers who focus on primary mental issues such as mild depression, mild anxiety, panic disorders etc.
Before moving on to know about the trainee psychological well-being practitioner question & answers, let's learn about the background of becoming a PWP.
Stages of a PWP
According to Psychological Professions Network (PPN), a psychological wellbeing practitioner is classified into three stages. These stages are:
Trainees.
Qualified.
Senior.
These candidates might or might not have any previous degree in psychology, but they must comprehend academic studies.
Those who fall under this category must have a BPS accredited qualification in Primary Care Mental Health Practice or equivalent Qualified Graduate Primary Mental Health Worker Qualification (2004-2008). In addition, they must have demonstrable skills in providing step 2 IAPT clinical service.
These candidates must have the qualification mentioned above as the qualified PWPs'. Furthermore, they must demonstrate the skills to drive forward and develop the step 2 workforce.
---
How to become a PWP?
Anybody can train to become a PWP. But they need to have excellent interpersonal skills and eagerness to work with people with mental health problems. The ideal candidates for this role are:-
A non-graduate.
A psychology graduate.
Graduates from other fields.
Any mental health professionals.
To prepare for becoming a Psychological Wellbeing Professional, a person needs to go through various training programs.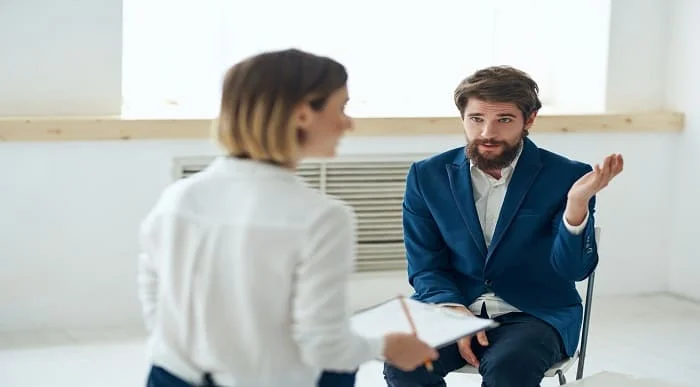 Psychology and Counselling Courses Online Mega Bundle
Accredited Courses
Tutor Support Included
3 Installment Plan at checkout
14 Days Money Back Guarantee
What are the ways of becoming a Psychology Wellbeing Professional?
There are many ways by which a person can grind in the dream of becoming a PWP. There are various ways, and mostly these are:
Apprenticeships.
University Programs.
Online courses.
Training Programs.
Apprenticeship
Apprenticeship is a fantastic opportunity for non-graduates who are passionate about helping people who are struggling mentally every day. They must have any of the following achievements: academic qualification of level 6, Functional Skills Level 2 or a GCSE certificate with grade C (Maths and English included).
University programs
Many accredited universities provide various relevant courses under multiple titles. These courses aim to give the students an overview of IAPT. Moreover, there are many courses solely focused on PWP. 
Online courses
Many renowned online course providers offer various accredited courses. These courses prepare a person with the necessary skills to become a successful PWP.
Moreover, many of these courses cover trainee psychological wellbeing practitioner interview questions & answers that can help a person cross the hurdles while being interviewed for a PWP position.
Training programs
Several training programs accredited by the British Psychology Society (BPS) train to become a PWP.  To access this training, a person needs to apply for a trainee position in an IAPT service.
---
How long do PWP courses and training take?
The time duration of the PWP courses varies depending on whether you are taking a university course or an online course, or accredited training. But generally, PWP academic duration is one year, and the accredited training duration is 45 days.
---
How is a PWP interview conducted?
A PWP position is not easy, so the recruitment process is quite rigorous. This process might vary across organisations, but generally, it is divided into four stages, and These are:-
Roleplay
Debate
Presentation
Panel Interview
The variety and difficulty level of trainee psychological wellbeing practitioner interview questions & answers will vary across these stages.
Roleplay
During this stage, two candidates will be paired up as a team. One candidate will be tasked to act as a patient, and the other will have to do the mental health assessment of the candidate posing as a patient. Two interviewers will overview this stage.
This nerve-wracking stage will help the interviewers determine a candidate's ability to identify and intervene in a psychological condition. Furthermore, this will display his interpersonal skills and the ability to work as a team player.
Debate
In this stage of the PWP interview, candidates will be equally divided into two groups to debate the pros and cons of a given topic.
This debate session will help the interviewers identify their communication and teamwork skills.
Presentation
PWP candidates might be asked to give a 5-minute PowerPoint presentation about specific mental health topics during the interview day.
Top Courses of this Category
Panel Interview
Panel Interview is one of the most challenging stages of the entire interview process because this stage will solely focus on trainee psychological wellbeing practitioner interview questions & answers. In addition, the candidates will be asked about various conceptual topics such as IAPT, Stepped care model etc.
Moreover, they can be asked multiple questions regarding their life and various personal experiences.
---
Tips to Outshine in PWP Interview
It's not rocket science to do well in a PWP interview. However, there are quite several tips and tricks that might give you just the edge that you need to do well in a PWP interview.
These magical tips and tricks are as follows:
The first and foremost tip is to remain calm and confident as much as possible. No matter how intimidating your interviewer might seem, a calm and confident outlook will radiate positive vibes to your interviewer.
Keep your knowledge about the basic concepts and definitions solid. Most of the trainee psychological wellbeing practitioner interview questions & answers based on conceptual theories are about psychology, essential acronyms like IATP, PWP etc. So, practising them the night before will help you answer most PWP interview questions.
Keep your outfit as clean and formal as possible, and try to follow the basic etiquette of an interview.
These tips will surely help you stand out amongst the other candidates and perform exceptionally well in the interview.
Develop Your Team to Lead The Industry
Get fully accredited thousands of high quality online courses taught by the world's leading experts suitable to companies of all sizes.
Top 21 Trainee Psychological Wellbeing Practitioner Interview Questions & Answers
Here is a top 21 list of the most regularly asked PWP interview questions. Practising them will ensure more volume to your preparation. These questions are suitable for qualified PWP interview questions,
senior PWP interview questions, as well as trainee PWP interview questions. Let's check them out:
What does PWP work involve?
Psychological wellbeing practitioners (PWPs) are professionals who are educated to examine and assist patients with common mental health issues, such as anxiety disorders and depression, in self-managing their recovery.
What are the essential values in mental health, and which, in your opinion, is the most important?
The essential value in mental health are respect, compassion, care, empathy and ethics. In my opinion, the most important is empathy and care.
What skills and qualities are needed to work in mental health?
Empathy, Compassion and Active Listening are the skills and qualities needed to work in mental health.
What is the complete form of IAPT?
The full of IAPT is Improving Access to Psychological Therapies
Can you tell me about the Stepped care model?
Stepped Care is a way of providing and monitoring care and treatment.
What is the aim of the Stepped Care Model?
The aim is to provide you with the most effective yet least resource-intensive treatment.
What does confidentiality mean to you?
To me, confidentiality means privacy and respecting someone's wishes.
What are the challenges we face now in the mental health sector?
The challenges we face now in the mental health sector are stigma and lack of funding.
How would you implement health and safety procedures as a PWP?
I would implement mental health and safety by maintaining a holistic view of overall health and wellbeing.
What is clinical governance?
Clinical governance is the system through which NHS organisations are accountable for continuously improving the quality of their services and safeguarding high standards of care by creating an environment in which clinical excellence will flourish
Tell me about yourself and why you want to work in mental health?
I am an empathetic person, and I am very passionate about helping people fight and conquer their mental problems.  For this reason, I want to work in mental health.
What are your greatest strengths?
My greatest strengths are- Sincerity, Teamwork, Empathy, Spontaneity and Time management. (This answer depends on your choices. But choose wisely).
What are your most significant weaknesses?
Financial literacy is my significant weakness (The answer depends solely on you. Here, financial weakness is given as an example).
What experience do you have within the Mental Health sector?
I have a year of working experience in the Mental Health sector
Tell me a time when you worked with other people within the healthcare team to provide an excellent patient or client care?
Answer this question with a nice example.
Explain the situation where you helped to improve people's lives?
If you don't have any, then you can make one.
Why should we choose you over the other candidates?
You can emphasise your unique skills and qualities and answer this question.
Talk to me through the steps you would follow in dealing with an upset or confused patient or a client who was in your care?
Answer this question in a structured manner. Exclude irrelevant stories and jargon.
What would you do if you didn't get on with someone in the mental health team?
Don't be defensive or aggressive while answering this question. Answer it with a positive tone.
Describe a stressful situation at work and how you handled it?
Keep the answer to this question short, and always remember not to add irrelevant stories.
Can you tell who are the practitioners 2 of the Stepped Care model?
Psychological Wellbeing Practitioners.
On-Demand Accredited Courses
Analyze data quickly and easily with powerful PHP library! All datasets included where beginners welcome!
What are the skills of a PWP trainee?
A PWP's role is dynamic, with a wide range of challenges. So, a great PWP harnesses specific skills. These are:
Developing good therapeutic relationships with clients.
Capacity to sustain work under pressure.
Ability to self reflect.
Excellent team working skills.
Ability to communicate clearly, effectively and persuasively.
The ability to liaise with a wide range of people and organisations.
Basic IT skills, including database and word processing knowledge.
A high level of enthusiasm and self-motivation.
Good management and leadership skills.
Enthusiastic in using clinical supervision and personal development positively and effectively.
Responsibilities of a psychological wellbeing practitioner
A PWP's responsibilities are immense, an integral part of IAPT. So, for this reason, people in this profession work effortlessly to provide mental health support to the people in need throughout the country. PWP's offer a wide range of treatments ranging from online and telephone therapy, courses, workshops, and one-to-one work.
Career opportunities as a PWP
PWP is a fast-paced role, and it keeps on evolving constantly. PWPs can enjoy a range of careers, beginning with establishing specific interests in areas such as older persons, perinatal mental health, Black, Asian, and Minority Ethnic (BAME) communities, and helping individuals with long-term health concerns. Other career options are senior PWPs, lead PWPs, clinical educators, and IAPT managers.
A PWP might also be employed in health centres, GP surgeons, and psychological treatment centres.
Some PWP's shift their career as CBT therapist and starts their career journey in the clinical psychology sector. So let's know a little more about CBT.
---
What is CBT?
According to CLINICAL PRACTICE PTSD GUIDELINE, CBT is a type of psychological treatment that has been shown to be useful for a variety of issues, including depression, anxiety disorders, alcohol and drug abuse issues, marital issues, eating disorders, and serious mental disease.
According to several research studies, CBT significantly improves functioning and quality of life. CBT is as successful as, if not more effective, in several trials than other kinds of psychological treatment or psychiatric drugs.
Various accredited online CBT course can provide the necessary training to help anybody master CBT.
---
How much does a PWP make?
PWPs have the option of working full-time or part-time. As a trainee PWP, you'll be paid at band 4 under the Agenda for Change (AFC) pay structure. Annually, this amount can accumulate to approximately £24,157. You will be paid at band 5 after qualifying; your annual salary can reach up to £30,615 (approx.).
The annual salary of a senior PWP can range from bands 6,7, and 8a, depending on their responsibilities, experience and clinical specialism. This amount can range from £31,365 to £51,668 (approx.).
The salary range can vary in independent and voluntary sectors.
Read our blog if you ever dream of becoming a psychology teacher.
---
Conclusion
Mental health is a challenging topic, and PWPs are the frontiers while dealing with various mental health problems. We have seen the comprehensive discussions of How to become a PWP, its responsibilities and career opportunities so far in this blog.
In conclusion, we can say that after going through this blog, we got to know about the trainee psychological wellbeing practitioner interview questions & answers and related FAQs, which will further help us for a successful career as a PWP.
---
FAQs
Are the trainee psychological wellbeing practitioner interview questions & answers hard?
Not at all. You are all good as long as you are well prepared.
How long is a PWP interview?
Interview duration depends on many factors, but the interview duration is about 30-40 minutes on average.
Is PWP an excellent job?
Yes, it is a very handsome and competitive career. Because it has lots of opportunities and it is not stressful like other jobs.
---