Counselling & Psychology
What is Supervision in Counselling: A Comprehensive Guide
According to Merriam-Webster, Supervision is the action, process, or occupation of supervising especially a critical watching and directing (as of activities or a course of action). But, what is supervision in counselling?
As the term 'supervision' in general refers to observing or overseeing any activities or action, likewise, supervision in counselling is about supervising trainee counsellors. You can find an elaborate discussion on what is supervision in counselling, types of supervision and the necessity of supervision in this blog.
What is Supervision in Counselling?
Supervision in counselling means that a counsellor is monitored by another more experienced and qualified counsellor to review their counselling practice with clients.
BACP (British Association for Counselling and Psychotherapy) defines supervision as- "A specialised form of mentoring provided for practitioners responsible for undertaking challenging work with people. Supervision is provided to ensure standards, enhance quality, advance learning, stimulate creativity, and support the sustainability and resilience of the work being undertaken."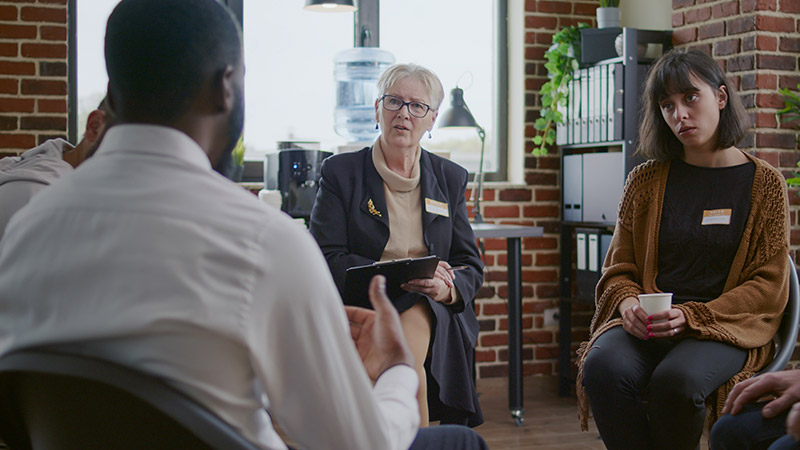 What Happens during Supervision?
Supervision is a formal arrangement for counsellors to discuss their work with someone who is experienced in counselling and supervision. The goal is to work together to ensure and develop the efficacy of the counsellor-client relationship.
During supervision, a supervisee might experience the following-
Supervisees express their worries and difficulties to their supervisor. They share their pleasure in a client's process of change and signs of healing.
Supervisees discuss what happened in a counselling session and explore any area that seems to be important or significant.
Supervisees' therapeutic relationships are explored. Areas include the effects of gender on a counselling relationship, the effects of differences e.g. race, class, or disability upon the relationship, levels of openness between counsellor and client and whether there is a sense of connection or distance between them.
Supervisees and supervisors work with any cause that is blocking a supervisee from being fully present with clients and from being accepting, empathic and genuine. For example, personal issues, irritation with a client, feeling afraid or uncomfortable with a client, race, religious and cultural differences between counsellor and client, sexual attraction and others.
Theoretical understandings are explored and theory is linked with practice.
Checking whether the supervisee is working ethically as dilemmas can occur and if the ethical framework for the counselling professions is being properly followed.
Supervisee and supervisor maintain appropriate boundaries and boundary issues in therapeutic and supervisory relationships.
There is an honest discussion regarding the relationship between a supervisee and a supervisor.
In group supervision, it is important to explore group dynamics and relationships and to work together without any conflicts.
Why is Supervision Necessary?
Supervision is an important component in the development of a competent practitioner. It allows the trainees to develop a sense of their professional identity and to examine their own beliefs and attitude regarding clients and therapy.
The trainee counsellors can reflect on their own practices and gain an insight into their performance by discussing counselling sessions with a supervisor and getting feedback. It provides an opportunity to learn and develop new skills to find better ways to help clients.
A counsellor might get overwhelmed due to the sensitive issues of many clients. A supervisor will quickly spot this tendency and can take control of the situation before it turns out to be problematic.
Counsellors can often be challenged by many ethical dilemmas and they might be perplexed regarding the appropriate steps to be taken. Discussing these issues with a supervisor will ensure that professional ethical standards are maintained.
What are the 3 Main Areas of Supervision?
Supervision falls into three main areas, with ethics being the first priority.
1. Formative (i.e. growth-based): the supervisor shares their experience to teach the counsellor.
2. Normative (i.e. monitoring-based): the supervisor asks the counsellor to account and justify their work.
3. Restorative (i.e. support-based): the supervisor offers support if the counsellor is struggling with an ethical issue or an aspect of their practice.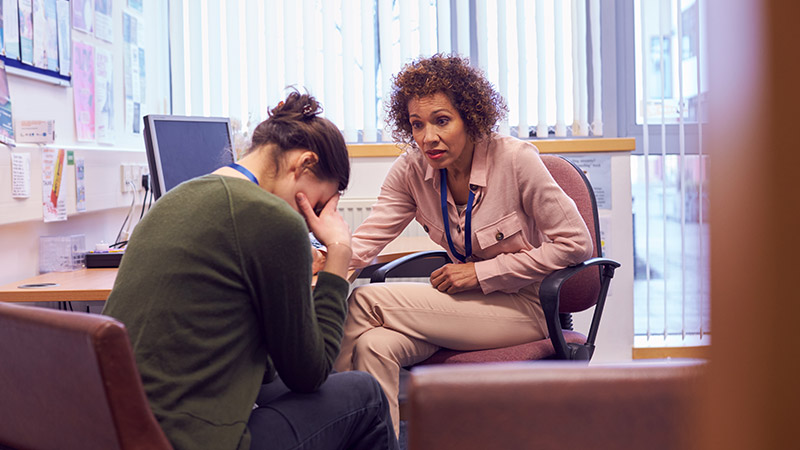 What is Clinical Supervision in Counselling?
Clinical supervision is a formative process that would teach you about yourself as a counsellor. People who work as clinical supervisors serve as mentors who help the trainee counsellors find direction in their careers.
Clinical supervision allows counsellors to talk about, reflect on and explore their work, as well as their on-going professional development.
What is Group Supervision in Counselling?
Group supervision in counselling is when a supervisor mentors a number of supervisees. During the first session, the supervisor and supervisees meet and introduce themselves. Areas of discussion might include confidentiality, requirements of the organisation, how to use and divide the time available and the participant's counselling approaches.
You might consider developing your counselling skills to provide the best therapy to your clients and to perform well while in supervision.
What is Peer Supervision?
Peer supervision (as opposed to regular supervision) involves working in a group (usually consisting of comparatively young people) but without the presence of a qualified supervisor. It is a reciprocal arrangement that involves peers involving themselves in a working relationship to help each other with learning and personal development.
What is Managerial Supervision?
Managerial supervision refers to the management that you receive in your counselling agency. A managerial supervisor monitors compliance with policies and procedures, works to ensure counsellors' safety, allocates clients to individual counsellors, and monitors and investigates the reasons for 'Did Not Attend' (DNA) rates.
What does Supervision mean for Confidentiality?
Many details are provided by clients in the practice of supervision that are shared with people other than the counsellor concerned. However, overall client confidentiality is still safeguarded because-
Individually identifying information (such as a full name) is not revealed
Information shared in supervision is itself protected under a contract of confidentiality and normally may not be shared outside the supervision relationship
This means that the information cannot be traced back to the individual that it relates to, and that information will not go beyond the supervision relationship.
Who needs Supervision?
Any counsellor or psychotherapist, regardless of experience, would need supervision. A client who encounters a counsellor working without supervision might consider carefully whether they wish to work with that counsellor.
What does a Supervisor Provide?
A supervisor creates an atmosphere where a supervisee can feel understood, supported and challenged as well as instructed and assisted in their counselling work.
Thus, it is the supervisor's responsibility to help the supervisee to consider their experiences as subjects for reflection, clarification and generating sources of knowledge.
Top Courses of this Category
How to Choose your Supervisor?
A great relationship with your supervisor can be the key to your success. While choosing your supervisor, consider the following things-
The supervisor's theoretical background and professional training
How long they have been practising, i.e. their experience in the relevant field
How supportive they are and what their supervision is like
How should you Record Supervision?
You can record supervision in any way convenient for the trainee and the supervisor. Hold the sessions in the form of video or audiotape. You must ensure that the supervisor studies them before the supervisory session to maximise their usefulness.
Video recordings undoubtedly provide more information as the non-verbal cues are clear, but they can also make the participants more nervous than an audio recording which is less intrusive.
How much Supervision should you have?
How much supervision you need would depend on your supervision needs along with the organisation you are working for. As with BACP, they do not give a specific number of hours to the counsellors. They recommend counsellors to take responsibility for their own supervision needs.
Furthermore, they suggest the counsellors to have supervision at a frequency and duration that allows them to discuss all aspects of their work in all work contexts, when necessary, and enables them to develop a constructive supervisory relationship.
When making your decision, consider the following:
the amount of counselling and psychotherapy work you undertake and the contexts or settings
the complexity of your work
your experience and training
your development needs and aims
any specific issues and difficulties
However, if you are an accredited member, or wish to apply for accreditation, you must have a minimum of one and a half hours' supervision each month as per the rules of BACP.
Conclusion
Supervision is an ongoing process through which counsellors and their supervisors share a supportive and affirming space when the counsellor is still a novice. It can play a huge role in your professional and personal growth. Having the right supervision under an experienced supervisor will help you to learn and improve yourself.
As a counsellor, you can undertake courses like Counselling and Psychology online, either to improve your existing knowledge or if you are planning to be a counsellor without a formal degree.
FAQ
How much supervision should I have?
It requires a minimum of 1.5 hours each calendar month. 1.5 hours of appropriate supervision for your requirements is necessary if you visit contractual clients. If you have a heavy caseload, you may need to expand these hours as needed.
Who can I have as a supervisor?
Your supervisor should be a qualified counsellor with extra supervisory training and extensive practice experience.
How should I record supervision?
You are free to record your supervision in whatever way you see fit. However, you must submit a list of your supervision sessions as an audit. Thus you may want to keep a record using BACP's supervision template.
What does Counselling Supervision entail? Why is supervision necessary?
When a counsellor seeks the services of another counsellor or psychotherapist to assess the way they work with their clients, we call it supervision.
The BACP requires supervision to guarantee that all counsellors in practice keep their skills up to date and operate in a safe and ethical manner.
What does supervision mean for confidentiality?
Because of the supervision practice, clients share many details with others other than the counsellor in question.
How does supervision help the client?
Supervision allows practitioners to reflect in detail on all elements of their profession on a frequent and continuous basis, allowing them to operate as effectively, securely, and ethically as possible. Supervision also helps to maintain the personal resourcefulness necessary to complete their work effectively.
Do counselling supervisors need supervision?
Many reputable professional counselling memberships and regulating groups, such as the BACP, make supervision a mandatory requirement for all counsellors.
What are the four functions of supervision in counselling?
Supervision in counselling helps:
Ensure standards and quality,
Develop learning,
Encourage innovation,
Support the work's sustainability and resilience.
What are the different types of supervision in Counselling?
Counselling supervision is classified into three types: management, clinical, and professional.
What to Read Next: