Counselling & Psychology
How to Become a Counsellor Without Going to University
The typical way to become a counsellor, like many other career paths, is to earn a university degree. However, many do not prefer to go to the university and spend five to six years pursuing a degree. But, that does not mean you cannot be a counsellor. There are alternative ways to be a part of this profession.
But, how to become a counsellor without going to university? This blog will acquaint you with how to become a counsellor without going to university in the UK. You can also learn about the skills required to be a counsellor, their duties and where they work from the blog.
Who is a Counsellor?
A Counsellor is a trained mental health professional who addresses clients' emotional and relationship issues and offers different types of assistance through talk therapy.
Counsellors provide a safe and confidential environment to support people experiencing emotional difficulties. They help their clients to explore their behaviour patterns and make their own choices. This job of counselling requires empathy and commitment towards clients.
What does a Counsellor do?
A counsellor's responsibility is to actively listen to clients and show them empathy and respect while talking about their issues and problems. A counsellor's aim should also be to bring positive changes to the clients' lives by reducing confusion.
Some of the common duties of counsellors are-
Work with individuals, groups and communities to deal with mental health issues
Meeting and discussing with clients about their emotions and experiences
Examining issues like abuse, bullying, anger management, depression, relationships, self-image, stress and suicide
Helping clients in increasing their ability to cope with challenges
Supporting clients to explore their behaviour patterns and make their own choices
Developing therapeutic processes
Referring clients to psychologists or other healthcare professionals
Different Types of Counsellor
There is a wide range of specialities when it comes to a career in counselling. You can choose your desired path by determining which one best suits your interests.
Mental Health Counsellor
Mental health counsellors provide psychological care to patients suffering from both acute and chronic mental or psychological difficulties. Traumas, depression, addiction and phobias are just a few of the mental health issues that these professionals typically treat.
Educational Counsellor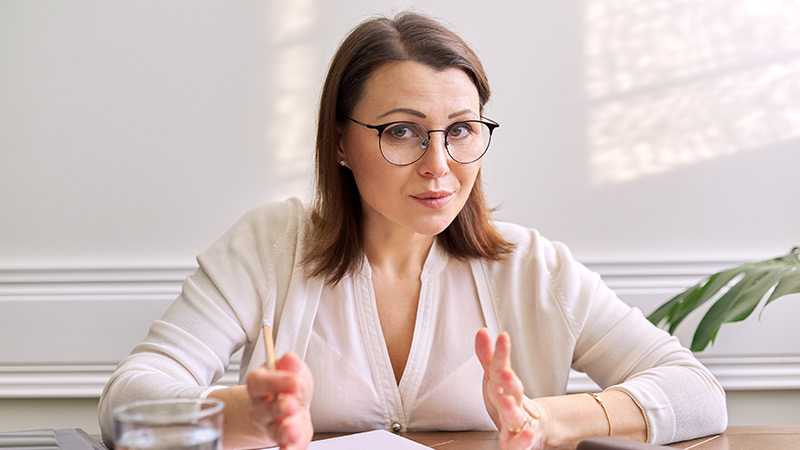 An educational counsellor is responsible for assisting and providing guidance to the student body. Educational counsellors do this by monitoring workloads of students as well as their GPA and assisting them with improvement tactics.
Child Counsellor
Child counsellors work with children who are dealing with mental and emotional problems along with difficult family or life circumstances. They work closely with children to better understand the issues they face, establish any underlying causes and develop appropriate strategies to help overcome them.
If child counselling interests you, undertaking a child counsellor training would allow you to be an expert in this field.
Career Counsellor
Career counsellors help people figure out what career path is right for them by discussing their career interests and possibilities.
To do this, a career counsellor might conduct certain types of personality tests such as Myers-Briggs Type Indicator to help the client have a better picture of themselves.
Rehabilitation Counsellor
Rehabilitation counsellors work with individuals to help improve their physical and emotional well-being. A rehabilitation counsellor assists individuals who are struggling with their personal, social, or physical disabilities.
Relationship Counsellor
Relationship counsellors help people with their relationship problems with family and others. They use various techniques during counselling to help the parties involved improve intimacy and promote better communication.
What are the Skills required to be a Counsellor?
The role of a counsellor demands to have a number of skills to treat patients properly. Those are-
Self-awareness and empathy
Excellent observation and listening skills
An ability to establish rapport with people from all backgrounds
An understanding of the importance of confidentiality
A non-judgemental attitude and respect for others
The ability to work effectively as part of a multidisciplinary team
An understanding of equality and diversity issues
The ability to accept criticism
An energetic and positive approach
Personal integrity
Patience
Time management skills
Where do Counsellors Work?
You would have the opportunity of working in a number of sectors as a counsellor, which are as follows-
Mental health clinics
Hospitals
Drug and alcohol rehabilitation programs
Nursing homes
Schools
Private practices
Government and community agencies
What is the Work Environment like for Counsellors?
A counsellor's working environment would depend on which field they are working in. Counsellors who work in academic settings, government, or business settings generally set a weekly schedule, i.e. 40 hours a week.
Those who have their own offices and work in private practice are able to set their work schedule. They might work in evening hours or even during weekends to accommodate the schedules of their clients.
As a counsellor, you would be holding sessions with individuals and groups in a safe and confidential environment. You need to encourage your clients to look at their life decisions and find their own way to make a positive change in their life.
Do I need a Degree to become a Counsellor?
It is not mandatory to obtain a degree to become a counsellor. Though being a counsellor involves a combination of theoretical study and practical experience, you don't need a degree to become one.
The British Association for Counselling and Psychotherapy (BACP) and most other professional bodies require counsellors to receive supervision from another qualified practitioner. Some courses require students to be in therapy during their training so that they can experience therapy from the client's point of view.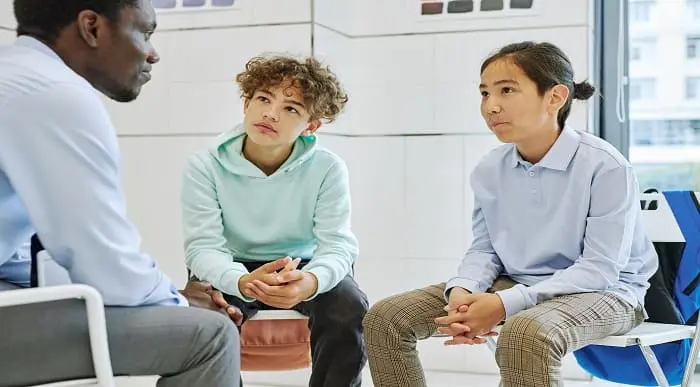 REBT Counsellor Training Course Online Level 3
Accredited Courses
Tutor Support Included
3 Installment Plan at checkout
14 Days Money Back Guarantee
How to become a Counsellor without going to University in the UK:
So, how to become a counsellor without going to university? Is that possible in the UK?
If you do not want to go for a university degree to be a counsellor, it is recommended that you take a three-stage route as recommended by the British Association for Counselling and Psychotherapy (BACP), which can take around three to four years.
Introduction to Counselling
The introduction to counselling will give you an insight into what the role of a counsellor entails. You will also get an understanding of the different specialities that are available.
Some courses cover the basic counselling skills such as listening and responding. This part of the training is designed to help you decide whether counselling is right for you and give you an idea of where your career might head.
The courses typically last 8 to 12 weeks and are available at further education (FE) colleges or adult education centres.
Developing Counselling Skills
With a foundation certificate, you would begin to develop your counselling skills. Here, you will learn about what counselling is, different theories of basic human development, and different models of counselling such as Maslow's Hierarchy of Needs, Cognitive Behavioural Therapy and so on.
Alongside the theoretical study, you will also be working on gaining and developing your counselling skills like self-awareness, boundary-setting skills, and learning to work with empathy. The courses last one year part-time at further education (FE) colleges.
Core Practitioner Training
This final stage of qualification is equivalent to university study. By the end of this stage, you will come out with a diploma in counselling or psychotherapy.
The course will typically be a blend of knowledge-based learning and therapeutic competencies. The theories would include psychological theories, ethics and the law, common medications, and so on.
On the other hand, therapeutic competencies are skills such as monitoring and evaluation, relationship building, reflective practice and use of supervision.
During this stage of your training, you will also begin your placements of minimum 100 hours where you can put your theoretical skills into practice to gain clinical experience.
Additional Routes to become a Counsellor
There are some additional routes to begin your career as a counsellor that allows you to develop your practical skills and learn about counselling without going to university.
Voluntary Work
Learning through voluntary work is a common route to a counselling career without going to university. Many people try this route before committing to study to be assured that this is the right career path for them.
Working within the voluntary sector offers plenty of opportunities to develop your counselling skills. Some agencies like Family Action offer training in specialist counselling services, which can be paid back by providing voluntary counselling within the organisation.
Your volunteering experiences would help you deepen your understanding of the profession. Also, you would be able to develop the desired qualities employers usually look for and have the relevant skills and experience to put on your CV.
Training with a Counselling Organisation
There are counselling organisations that offer training to people with a certain level of experience. These courses, however, have entry requirements that need to be met in order to qualify.
In addition to training aspiring counsellors, the counselling organisations also employ those who are fully qualified in their mainstream services.
The Essential Qualities of a Counsellor without a Degree
Alongside the basic skills, a counsellor who has chosen this path without a degree should try to achieve the following skills-
Networking– For prospective counsellors without a degree, networking can enable them to find potential employers and enhance their employment opportunities upon completing a certification program.
Flexibility– It is important to be flexible about the employment opportunities for the counsellors without a degree. This allows them to go for opportunities outside of their comfort zone.
Consider working in an entry-level role like working as an office assistant or receptionist for a mental health clinic, from which you can expand your qualifications for more advanced opportunities.
Desire to learn– For the counsellors determined to start their career without a degree, having a desire to learn can be a valuable trait that will influence their success. This will encourage them to complete multiple certification courses and work hard to progress in their career.
Self-motivation– Counsellors who did not attend the university need to motivate themselves to complete certification programs and compete in the job market with other potential candidates.
How to Find an Employment in Counselling
Counsellors have the opportunity to work in a wide range of settings once they have finished their training. Some notable places to check for employment opportunities are-
BACP website– If you are registered with BACP, you can find options for employment on their website.
NHS website– The NHS posts employment opportunities for counsellors from primary care to specialities.
University websites– Many universities offer employment opportunities relevant to their graduates. Some are open access, so you can view them even if you didn't attend the university.
Social media– You can connect with non-profit agencies and other potential employers through sites such as Linkedin.
Charities– Many roles in counselling are not advertised. Contact your local charities and other potential employers to register your CV.
Top Courses of this Category
FAQs
Do counsellors have to be qualified?
There is no compulsory training required to become a counsellor, however, most employers would expect you to have professional training and be registered with a relevant professional body. Registration shows that you meet certain educational standards and abide by the code of ethics.
What do I need to become a counsellor?
If you are interested in being a counsellor, you should first decide whether you want to go for the vocational or academic route.
If you choose to go to the university, you need to pursue a Bachelor's and Master's degree and then complete an internship before applying for the mainstream jobs.
On the other hand, becoming a counsellor without a degree would require you to undertake training, do voluntary work and be a member of a professional body like the British Association for Counselling and Psychotherapy (BACP) or the National Counselling Society (NCP).
The salary of a counsellor varies depending on the type of employer, location, experience and specialist skills. According to payscale, "The average salary for a mental health counsellor is £26,895 per year."
Conclusion
A career in counselling is definitely fulfilling as the role allows you to work closely with clients and assist them in leading better life. Hopefully, this blog will be suitable for those who are looking to become a counsellor without going to university.
What to Read Next: