Health and Social Care
What is Active Participation in Social Care
Let's start with definitions right from the get-go. What is active participation in social care? Active participation is an approach that empowers an individual to be an active participant in their own life rather than being a passive care receiver.
We call it a person-centred approach because it promotes a person's rights and independence. It values the choices that they make and acknowledges their abilities and potential.
The benefit of this approach is that the person gets positively influenced since it promotes active participation. As a result, their confidence and self-esteem get a colossal boost, making them more eager to learn and improve their quality of life.
Let's discuss this a bit more broadly so you're better informed.
What is Active Participation in Social Care?
As we just said now, active participation treats an individual as active partners in their own care rather than passive recipients.
Everyone has the right to participate in activities and relationships in everyday life. Social care also follows the same ethics. The active participation approach acknowledges this and tries to let the individual do their things as self-sufficiently as possible in everyday life.
Active participation is also called a person-centred approach. The main goal here is to empower an individual of any age. We apply the practice at every stage of life. However, in the case of young children, their parents or caregivers can be active participants on behalf of the young too.
Take a look at this video from the Social Care Institute for Excellence (SCIE) that looks at how service users and caregivers are becoming more involved in the development and delivery of adult social care services
Why It Is Important?
Freedom, independence and empowerment are at the centre of the person-centred approach to care. What makes us who we are, is the things that add meaning to our life. In health and social care, sometimes we 'overdo' our jobs and help a person who needs our support and care to the extent that they lose their independence. While it may be genuinely helping the person, they may become depressed even when our intentions are nowhere near malicious.
Just imagine yourself. If you enjoy doing things that you do every day, would you want anyone else to do those things for you? If you do understand the implications of this question, the answer would almost always be an astounding NO.
Why? Because we'd soon start to struggle with an identity crisis.
This is why Active Participation encourages service users to do most of their things on their own. They are seen as a 'whole' person even when they lack the ability to do some of the things. In those cases, the person can be lent some help. But as long as they are able, people are happy to do their thing on their own.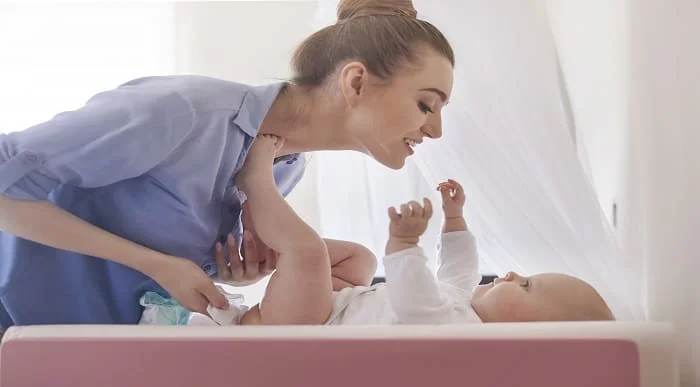 Duty of Care Course Online
Accredited Courses
Tutor Support Included
3 Installment Plan at checkout
14 Days Money Back Guarantee
There are some values that help the active participation method empower an individual. These values are:
1. Freedom to make informed choices on your own
2. Freedom to choose your own support
3. Freedom to assess your own needs
4. Freedom to use your skills and continue to do so
5. Freedom to draw up your own support plan
6. Freedom to state your views
7. Having the greatest degree of independence
8. Having full control of decisions
9. Having full support if you need it
10. Having control of your own care
11. Having the option to lead a full active life
12. Listening to people as well as having people listen to you
13. Being regarded as a partner in your own care
Social care workers need to have a very good understanding of the Caldicott Principles. Click here and check out what that is.
Benefits of Active Participation in Health and Social Care
There are reasons why active participation approaches have become so popular. It benefits individuals to a great extent. Let's discuss some of them.
Self-Worth and Self-Assurance
The active participation method is a remarkable approach to boost a greater sense of self-worth and self-assurance in an individual.
Increased Decision-Making Power
As individuals have an increased decision-making power over their lives, including their care and support, their self-esteem and confidence get a proper inflation in this way.
Learning
This approach opens up more opportunities for key skills and knowledge to be learned and developed as the individual is empowered.
Education and Employment
The active participation method is an avid advocate of education. As a result, employment opportunities for the individual open up far and wide.
Interpersonal Interactions and Social Contact
The active participation method also increases the individual's tendency toward building interpersonal relationships and engaging in more social contact.
Independence
As we said earlier, it gives an individual the greatest degree of freedom. The outcome of this is that people engage in everyday activities that are essential to them as autonomously as possible.
Decreased Vulnerability
As individuals take control of their own lives, their vulnerability and the potential for exploitation by others get reduced to a tremendous extent.
Well-Being
Individuals' well-being, both physical and mental, as well as their resilience, improves through this method.
But there are MORE!
The care worker also receives some benefits, albeit it's a byproduct of this approach. Examples of these are:
Job Satisfaction
The care worker is more involved with their service user. As there is more communication and involvement of the service user as well, the stress is significantly lessened. This increases job satisfaction on the part of the care worker.
Job satisfaction also comes in the form of varied roles. The care worker isn't stuck in a fixed role. Instead, they rotate in their roles as there are tons of activities and engaging conversations are there to participate in. Consequently, no matter how static your role is, it will always be forced to become dynamic. You'll do new things every now and then and learn as you progress through your career.
Communication and Relationship
The care worker and the service user are inherently involved in better communication in this approach. Engaging conversations are a must here. Communication is one of the core values of person-centred care. As a result, the service user and the care worker build a strong relationship with each other that helps the service user's mental health significantly.
Are you looking for a Health and Social Care course?
Health and social care is a dynamic field where you need constant training to keep up with advances that comes up. If you're looking for a course to drive your career ahead or to enhance your knowledge, our
Health and Social Care Level 3
will provide you with everything that you need and more. Not only will it teach you all about health and social care, but it will also give you insights into your potential career prospects.
Drawbacks of Active participation in Social Care
Nothing comes without a drawback. The same goes for active participation. However, there are no direct drawbacks to active participation, but these drawbacks come in the form of hurdles that prevent active participation.
As you may have guessed by now, the lack of logistical resources and the family of the service user are two of the major hurdles in active participation. But there are more. Let's discuss them.
Family of the Service User
It's totally understandable when families of service users become a hindrance to active participation. They may not want their loved ones to do things for themselves. This sort of issue arises when the family members do not recognise the value of active participation.
Consequently, the care worker needs to plan ahead of this.
Training
Our above point is valid in the case of a care worker too. Without proper training, a care worker may not be aware of active participation or how to deploy this approach in the field.
Time Constraint
Care workers are busy fellows. Their appointments are usually crowded, and thus, they are oftentimes tempted to take over tasks from the service user to save some time.
Staff Shortage
Active participation involves a considerable investment both from the service user and the care worker. Shortage of staff can wreak havoc on this investment as a care worker cannot invest the proper amount of time that a service user needs. This is different from our above point because it's not that the care worker is tempted to take over tasks from the service user; they are forced to as a result of staff shortage.
Service User
The service user themselves can become a hurdle to active participation. When we say service user, we don't mean that they don't want to be an active participant, but rather their inability to be an active participant. For example:
Logistical Resources
If a person lacks mobility, they cannot participate in an activity without, for example, a wheelchair. As a result, they may be unable to walk stairs.
Communication
Without effective communication, the deployment of active participation becomes difficult. The service user may not be able to communicate for various reasons. Some service users may even be reluctant to communicate. All these create hurdles that need addressing if a care worker wants to implement active participation.
Cognitive
There is a myriad of psychological and cognitive barriers that can prevent a service user from understanding what active participation is. Sometimes even if they understand the concept, they may not know how to join in.
Example of Active participation in Social Care
If the care worker can address the hindrances in active participation, there are tons of benefits to this approach, as you already have read. So let's see some practical examples of active participation.
Scenario: Active Involvement
Say you're responsible for the care of a person who has little to no eyesight. But they can hear properly. If they love reading, instead of reading a book to them, you can give them an audiobook. Thus, they can 'read' the book on their own time, at their own pace.
Scenario: Care Plan
You are planning the care and support for a service user. Instead of doing it on your own, make them an active participant in the process so that they can choose what care they need, how they need it and which ones they'd like to pass on.
Scenario: Logistical Issues
Say one of your clients lacks mobility. Try to source materials that can overcome the logistical barriers to active participation from the get-go.
Scenario: Learning
Say a service user isn't technologically proficient, but they love communication. Teach them the use of smartphones so that they can contact both their doctor and their family on their own from the comfort of their residence. This will make them feel more connected, and their mental health will stay sound.
Scenario: Medication
Let's say one of your clients needs assistance in taking their medication. If it is possible, try to administer alternatives to that medication that the service user can take on their own without any outside help.
Confidentiality is essential in health and social care as it helps patients and clients to feel at ease exchanging information.
Top Courses of this Category
Frequently Asked Questions [FAQs]
How do you demonstrate active participation?
Active participation is when a person is enabled to actively participate in all facets of their life, it acknowledges their right to engage in relationships and activities.
Why is active participation in creating a positive community important?
Active participation aims to bring everyone under a common umbrella and it expects that every member of the community will participate to the extent that is possible by them. This helps build a strong positive community.
What is inactive participation?
If you're a passive receiver of care rather than being involved in the process, you're an inactive participant.
How can you promote the understanding and use of active participation?
You can support the application of active participation in your own practice by spending time with people and getting to know them well, showing a genuine interest in them, keeping your own knowledge, skills, and understanding and, if necessary, seeking advice from the person's family.
What are possible barriers to active participation?
Health of the individual
Lack of interest by the individual
Inadequate resources
Individual's family
Physical barrier
Ineffective staff training
Informational barrier
Why is it important to involve people in their care?
We can increase health and well-being, and care quality, and guarantee that people utilise the available healthcare resources by involving them in decisions about their own health and care.
Why should you actively encourage patients to be as independent as possible?
Active participation is an excellent strategy to combat depression and anxiety on the part of the service users. But there are many other benefits to this. Please refer to the section Benefits of Active Participation in Health and Social Care in the blog, and you'll see some of them listed.
What are examples of active learning strategies?
5 Types of active learning strategies include-
Writing about it
Taking notes
Teaching someone else
Taking breaks
Moving around
Learning for life
Conclusion
Knowing "what is active participation in social care" is a big part of effective care work. This is why if you need some training on it, you should immediately consider one. The benefits are immense, not just for the service user but for you as well. It's a modern approach to care work, so you'll always be ahead of the requirements of your role if you receive the proper training.
What to Read Next: