Health and Social Care
How to Become a Mental Health Support Worker?
While our physical health has always been the focus, with the rise of awareness and development of healthcare science, people are now also concerned about the wellbeing of mental health.
As claimed by WHO, "One in four people in the world will be affected by mental or neurological disorders at some point in their lives. Also, around 450 million people currently suffer from such conditions, placing mental disorders among the leading causes of ill-health and disability worldwide."
As you can see, the number of mental health patients is increasing, which is indeed alarming. To save them from the detrimental effects of their illness, we need more mental health experts and professionals.
If you are interested in becoming a mental health support worker but do not know where to start, read this blog thoroughly.
What is Mental Health?
The World Health Organization (WHO) suggests, "Mental health is fundamental to our collective and individual ability as humans to think, emote, interact with each other, earn a living and enjoy life." 
Multiple psychological, biological, and social factors determine a person's mental health level. Among the factors, rapid social change, stressful work conditions, any form of violence and gender discrimination are noteworthy.
Are you looking for mental health support course?
Do you aspire you join the mental health support course? You can visit Lead Academy and get yourself registered with our CPD Accredited Mental Health Courses. So what are you waiting for? Join today and start learning from the comfort of your home!
Who is a Mental Health Support Worker?
Mental Health Support Workers are qualified social workers who specialise and work with people dealing with a range of mental health problems such as anxiety, depression or post-traumatic stress disorder.
Mental health workers generally work alongside a multidisciplinary team, including a psychiatrist or therapist and possibly the local community mental health team. They remain responsible for assisting their clients with daily chores to help them live independently.
What are the Different Mental Health Conditions that Support Workers Deal With?
There are various mild and severe issues of mental health. Mental health support workers help people facing a variety of challenges such as-
Bipolar disorder
Schizophrenia
Psychosis
Besides, visit our other blog, "What is confidentiality in health and social care – How to ensure it."
Where do Mental Health Support Workers Work?
As a mental health support worker, you can work in a range of settings such as-
Individual's home
Mental health support centres
Residential or respite facilities
Rehabilitation programs
Community based non-government organisations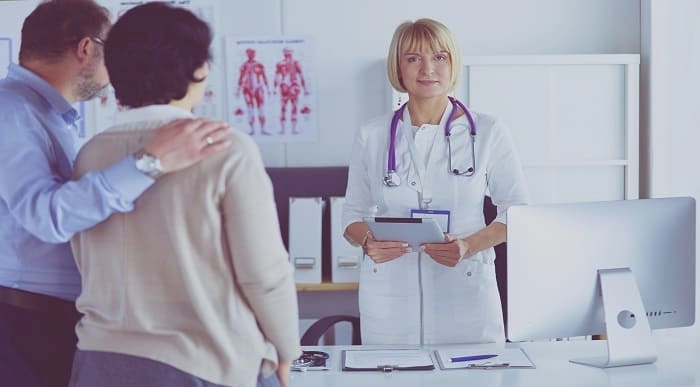 Mental Health Nursing Course
Accredited Courses
Tutor Support Included
3 Installment Plan at checkout
14 Days Money Back Guarantee
What is the Typical Day of a Mental Health Support Worker Like?
A mental health worker's work days are never the same. Their tasks range from building relationships and responding to the emotional and physical needs of people with acute conditions to dealing with specific symptoms of mental illness, de-escalating stressful situations and helping their patients to overcome challenges.
Qualified mental health workers spend time interacting with patients' families and other care staff to offer advice and information when needed. They also organise social events and therapy sessions to aid in promoting mental recovery. With such a variety of daily tasks, a career in mental health support is indeed an extremely rewarding one.
Check out our other blog, "Ending a Relationship Because of My Mental Health."
What does a Mental Health Support Worker Do?
The role of a Mental Health Support Worker is to provide focused, integrated care coordination for clients with mental illness and complex care needs. Their prime responsibilities include-
Giving emotional support and assistance to individuals and their families
Supporting and observing their healthcare needs such as administering medication and temperature monitoring
Aiding clients with daily tasks like meal preparation, going shopping or maintaining their housing tenancy
Teaching essential life skills like budgeting and paying bills
Developing and implementing a care plan with clients that take account of short‐term and long‐term goals
Arranging peer support groups for individuals with specific issues
Helping health professionals manage a caseload of people with several different mental health problems
What are the Skills Required to be a Mental Health Support Worker?
Certain personal traits expected to be present in Mental Health Support Workers are-
Genuine desire to make a real difference to people's lives
Ability to work with people with challenging behaviour
Having the sensitivity and enthusiasm to listen to clients' problems
The ability to pass information methodically to the other healthcare team members
Ability to make sound decisions under pressure and de-escalate crises
A non-judgemental attitude
Patience in stressful situations
Excellent interpersonal skills
Ability to work flexible hours
Top Courses of this Category
How to Know if a Career in Mental Health Support is Right for You?
If you have any doubt, know that starting a career in mental health can be both rewarding and challenging. Read on to find out if you are suited to be a mental health support worker.
Understand the importance of mental health
You need to understand the importance of the wellbeing of mental health if you desire to be a mental health support worker. Mental health issues are no joke and that's why those suffering from emotional difficulties go through a lot. There can be times that will be tough to deal with patients, and you need to be resilient and prepared for whatever situation comes your way.
Open-minded
It is essential to be open-minded and avoid being influenced by your personal ideologies in this profession. Take into account the social, cultural and financial factors that are affecting your patients. You also need to be non-judgmental to help your clients in their difficult journey.
Meticulous
The ability to pay attention to the smallest of details is an absolute necessity in this field. Acute observational skill is the key to this profession, as well as being well organised.
Compassionate and possess empathy
If you have an empathetic nature, you would be able to  understand why your client is feeling miserable and why they are doing the things they are doing.
Showing empathy and compassion demonstrates to the patient the level to which they can trust you. This would facilitate the patient's recovery.
Team-worker
Working as a mental health support worker means you will be working in a multidisciplinary team made up of nurses, physicians, social workers and others on a daily basis. Communicating effectively and liaising with your team is essential to maintain a high level of care for patients.
How to Become a Mental Health Support Worker:
Besides being a philanthropist and a desire to become a mental health support worker, you should obtain some educational qualifications and work experience as well to thrive in the field. Have a look at the following steps.
Earn a Degree
You need to earn a bachelor's degree, followed by a Master's degree in social work or a related field like psychology, to be a mental health support worker. Though it is possible to work as a mental health worker without a degree, some academic credentials will help you progress further in this sector and most importantly, provide you with in-depth knowledge of mental health issues.
According to ZIPPIA, 59.1% of mental health workers have a bachelor's degree and 11.9% of mental health workers have a master's degree. Those who are not interested in a long term education can go for a diploma in mental health or social care subjects.
Complete Internship
Some previous experience like volunteering or internship will help you tremendously in the job sector. That is why you should complete a social work internship or practicum, which would allow you to work with clients experiencing mental health issues.
Obtain Licensure 
You need to obtain a licence depending on the state in which you want to practice since every state does not require a licence to let you work as a mental health support worker. The licensure requirements (apprenticeship and examination)  may vary according to state.
How Long Does it Take to Become a Mental Health Support Worker?
The time it takes to become a mental health support worker would depend on the educational route you choose. A bachelor's degree is a four-year study and a master' degree takes 1-2 years. Licenced mental health workers also need to complete up to two years of postgraduate practicum experience. So, it can take approximately eight years to be a licenced mental health support worker.
What are the Working Hours of a Mental Health Support Worker?
The role of a mental health support worker can be often exhausting, both mentally and physically. However, it offers enormous rewards as mental health workers work to improve the lives of their patients on a daily basis.
Mental health work is not a nine to five job since the purpose is to rehabilitate the lives of emotionally vulnerable people with long-term treatment. The average shift is twelve hours and may vary between nights and days.
How much does Mental Health Support Workers Earn?
As per talent.com,  "The average mental health support salary in the United Kingdom is £19,843 per year or £10.18 per hour. Entry-level positions start at £17,939 per year while most experienced workers make up to £25,779 per year." 
If compared between locations, it can be found that the salary of mental health workers varies. As payscale suggests, "The average salary for a Mental Health Worker in London is £22,988,  while in  Manchester it is £19,500." 
Mental Health Support Worker Career Paths:
Mental health support workers find a range of opportunities to work in the healthcare sector. Often, a mental health support worker's position is recognised as a stepping stone to achieving higher roles like a management role or a more specialised role.
With experience, training and specialising in different aspects of mental health care, you can explore your options and become a professional in any of the following positions-
Mental health coordinator
Counsellor
Psychotherapist
Psychiatrist
Behavioural expert
Family support worker
Clinical social worker
Community support worker
To Conclude,
Making a real difference to those with mental health problems is not an easy job; it requires a lot of patience, motivation and dedication. For the right kind of people, this field of healthcare can provide stimulation and variety in work every day.

What to Read Next: