Health and Social Care
How to become a Social Worker – A Complete Guide
Social workers support families in receiving social services, help kids who are being bullied at school and represent patients with medical issues. It takes several years of study and training to become a social worker. A master's degree is required for clinical employment.
Social workers can work at educational institutions, child welfare agencies, mental health facilities, and other civic groups after completing the necessary educational requirements.
Keep reading this article to find out how to become a social worker, including different job prospects for social workers.
Are you looking for an Advanced Diploma in Health and Social Care Online Training Course?
If you are looking for an
Advanced Diploma in Health and Social Care Online Training Course
to gain the skills required to work in the field of health and social care, then look no further. We've got a course for you that is designed for people who are currently engaged in the health and social care industry or who are aspiring to work as social or healthcare workers.
What is Social Work?
A social worker's role is to make their patients' lives better by helping them in living with and managing any stress they may be experiencing. While social workers work in a wide range of situations, they are all dedicated to promoting and developing the lives of people, families, groups, and societies.
Before beginning their careers, prospective social workers must fulfil educational requirements, submit a licensing application, and finish the necessary work experience. For example, in order to achieve their social work licence, clinical social workers must complete two years of clinical practice.
Health and Social Care Level 3
Whether are you are interested to gain comprehensive knowledge and skills in Health and Social care to help people around you or simply want to improve your career prospect in this field, this Health and Social Care Level 3 course will set you up with the updated and appropriate skills to develop your knowledge of care, communication and to frame effective support strategies to offer help to those in need of social or health care.
5 Reasons to Become a Social Worker
The area of social work is quickly increasing, with professionals who represent the most unsafe groups being highly intelligent and emotionally stable. It's a field that historically turns out agents of change who aren't afraid to challenge outdated rules, fight for social fairness, and improve the world.
So now let's find out the reasons to become a social worker:
1. Because everyone matters
The goal of social work is to help people who are most in need.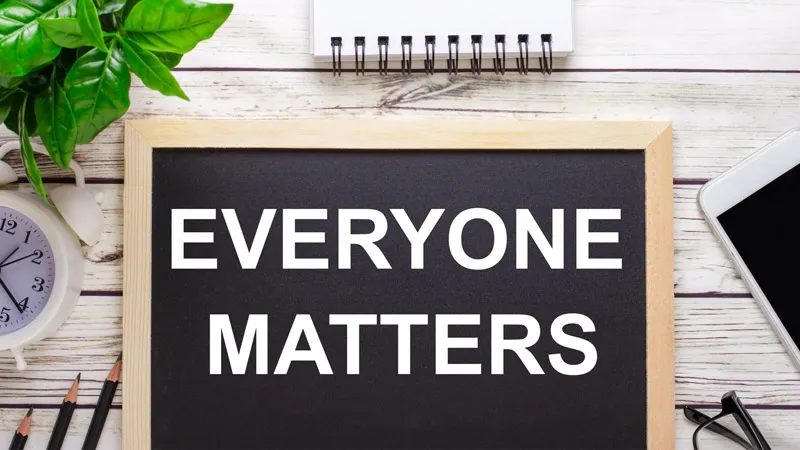 Everyone deserves to lead a fulfilling life and to have someone on their side who will fight for them, even those who come from difficult situations. That position is filled by social workers, who benefit society in different ways. Long-lasting, significant change typically begins close to home and requires inter-personal and inter-community cooperation, a skill social workers gain through their training and practical experience.
2. Because of the changing nature of the social work profession
With the entire focus shifting from solving the issue to health promotion, social work is evolving to be more than what it once was. New fields and professions are being added to traditional practice approaches. For example, innovative social work students are changing and updating how social workers put their learning into action.
3. Because social work is a profession that is increasing
Organisations and communities are more aware than ever of the need for social workers, and as communities grow, more highly trained social workers are needed to support the population. Jobs are also becoming available in non-traditional fields including business and public policy due to the evolving nature of social work. Social professionals are now improving their professions through advanced training and higher education.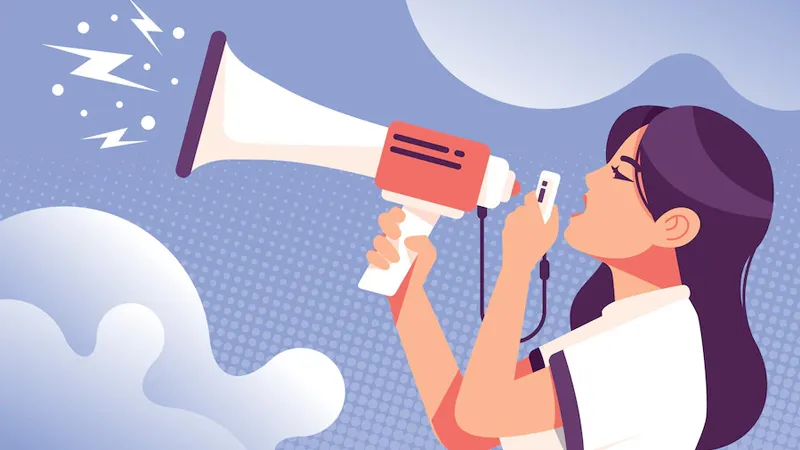 4. Because you can be the voice of the voiceless
People who are at risk need help the most but finding it can be difficult. They need an advocate who will speak up for them, work to bring about change, and be able to be heard. The ability to speak for people in the public arena and work within the system in a way that helps those in need is a special talent of social workers.
5. Because it will push you in ways that few other careers will
Since every case is different, social workers must always come up with new ways to use their knowledge and experience to solve problems. In fact, social workers directly affect other people's lives, which can be both extremely rewarding and emotionally difficult.
Social work is a demanding, creative, and quickly growing field that offers social workers the chance to greatly affect the lives of many people.
How to Become a Social Worker – A Step-by-Step Guide
Social workers improve the lives of individuals and families by helping them in achieving their goals. You'll help people in finding answers to their difficulties as a social worker. This could involve supporting people to live independently or protecting victims from danger or abuse.
The following information will give you a step-by-step guideline on how to become a social worker in the UK.
You will need a social work undergraduate or graduate PhD degree.
After earning your social work degree, you may well be able to submit an application for registration with Social Work England, the country's professional licensing body for social workers. You will be accepted as a registered social work practitioner if your application is accepted. You'll need to regularly attend training sessions during your career to remain relevant in social work developments.
How to become a social worker in the UK without a degree?
Without an approved degree, such as a BA or postgraduate master's in social work, you cannot work as a social worker. But even without a degree, you may be able to work as a social work assistant. Here are some examples of typical duties performed by social work assistants:
Providing guidance to clients and their families on where to find help and support.
Record-keeping and report-writing.
Arranging meetings.
Visiting people at home to see how they're doing.
Putting together care plans or following a social worker's care plan.
Applying for jobs in social care is another option. This is a very broad sector that includes a variety of jobs in fields including personal care and helping those with difficulties in finding work.
Most of these positions have no set educational qualifications, making them potentially available to recent graduates. You can get care-related qualifications at different levels, and your employer may even help you do so while you're still working.
A number of essential skills are needed to work as a social worker. These include: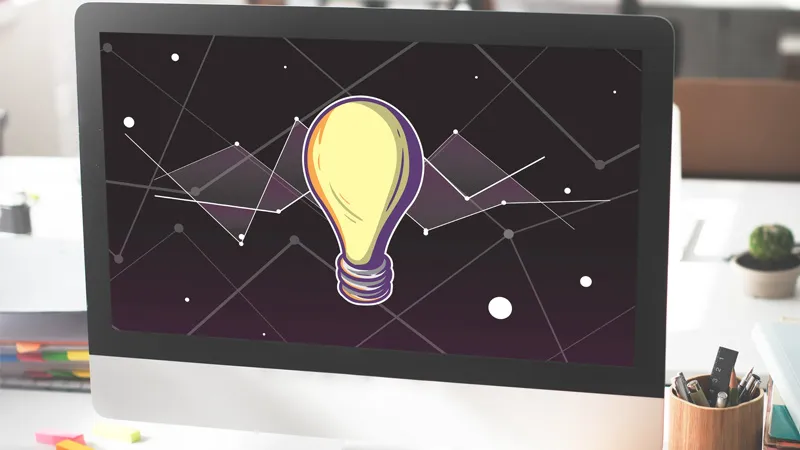 Communication (especially listening skills).
Sympathy.
Decision-making and problem-solving skills.
Representation.
The ability to write truthful and accurate assessment reports.
Critical thought and evaluation.
Organizational and time management skills.
When families are dealing with a variety of challenges, children and family social workers take the lead in giving help, support, and high-quality evaluations of family problems. Social workers help children feel safe and secure by carrying about long-lasting behavioural changes.
The following information will help you understand how to become a child social worker in the UK:
Studying at a university to do undergraduate or postgraduate courses.
Finishing a postgraduate fast-track programme like Step Up to Social Work.
Finishing an apprenticeship programme with a local authority.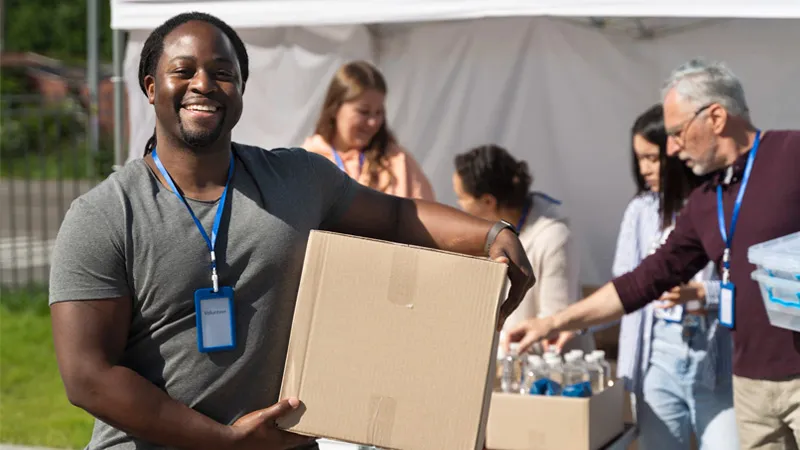 Social work assistants, also known as the social and human service assistants, human service workers, family service assistants, addictions advisor assistants, clinical social work aides, and casework aides, support social workers as they support people in overcoming difficulties like critical illness, addiction, disabilities, adoption, divorce, or unemployment. They are known as assistants because they support a variety of groups including homeless people, individuals suffering from mental illnesses, addicts, individuals with disabilities, elderly people, children and families.
Like social workers, social work assistants work for government agencies, rehab centres, residential care facilities, nursing homes, and family services, among other organisations. Many of these professionals travel a lot during the day to see clients, but you can also find them working in offices, hospitals, clinics, group homes, shelters, and other places. This is typically a full-time position and it sometimes requires working weekends or nights. You can start your career as a social work assistant by following these easy steps:
Earn a high school diploma.
A high school diploma, or the global equivalent, is the minimum requirement for most social work assistant positions.
Participate in a certificate programme or undergraduate programme.
Many important fields are available for you to earn an associate's or bachelor's degree in, including:
Social work
Behavioural science
Social science
Human services
Gerontology

Gain experience
Even if you already have an undergraduate degree, taking a social work internship will improve your resume and give you useful experience.
Consider a bachelor's or master's degree
In efforts to progress in your work, you must complete higher education. You could pursue a higher position in social work or case management by earning a bachelor's or master's degree in a discipline like social work, health, psychology, or human services.
How long does it take to become a social worker?
Normally, four to six years are needed to become a social worker. Potential social workers must first complete a four-year bachelor's degree before beginning a two-year master's degree programme. While it takes the typical student six hours to receive both of these degrees, some students may finish their studies sooner. Remember that social workers can begin their employment as soon as they receive their bachelor's degree if they want non-licensed positions.
Work Area
Every area of community life, including schools, hospitals, mental hospitals, senior centres, places of government, private practises, prisons, the military, businesses, and much other public and private agencies, hires social workers. The work areas of social work are listed below:
Child and Family Services
Child and family safety is considered as a special field of practice within the social work profession, and the social work profession's principles and objectives are typically similar to the policies that direct today's child welfare organisations. Social workers' skills can benefit children as well as their parents and legal guardians.
Social workers coordinate services, assist clients in contacting local and state authorities as well as community-based organisations and provide information on resources for children and families.
Educated professionals that focus on supporting children with academic problems and other personal issues that affect their ability to perform well at school and at home are the school social workers. Professional social workers who work in schools act as a connection between children who need specialised services or accommodations and community resources. School social work is viewed as an important element in the area of student support services.
The main goal of school social workers is to raise students' academic performance and general functioning in the classroom.
Social workers that specialise in working with older people help them in a number of ways. Social workers who help seniors maintain a healthy and happy living in society provide them with support. The required needs of the elderly are easier to understand and show enough empathy when social workers understand the value of the service they are providing.
Social workers with a focus on mental health help clients with addictions and mental problems. With their knowledge of human systems, social workers can be especially beneficial in treating co-occurring disorders in people who are also struggling with mental health issues.
Social workers in the field of mental health offer a wide range of services, such as forming alliances between professionals, caregivers, and families, working with the community and social justice, and serving customers who have gone through a mental health crisis in recovering.
There are many situations and activity areas where social workers can be found working in the field of community development. Social workers who approach their work from the viewpoint of community development or community organising address systemic issues that contribute to social problems. They may also be using the kinds of individual problem-solving strategies that are typical of many social work professions a lot of the time.
Salary and Other Benefits
According to Prospects, Local government salaries can increase to about £40,000 with more responsibility and experience. Senior positions with higher pay range from team manager to commissioning manager to head of service. You will advance to senior roles within the NHS at band 7 (£40,057 to £45,839).
There are still no set national pay scales, depending on the local authority and area, the starting income for newly qualified social workers is from £24,000 to £30,000. You will normally start on band 6 with a salary between £32,306 and £39,027 if your first job is in the NHS.
Graduates of the Frontline social work programme will be paid while completing a fully financed master's degree and postgraduate diploma. In the first year of the programme, you will receive an £18,000 (or £20,000 in London) tax- and NI-exempt bursary. As a newly qualified social worker, you will make between £25,000 and £34,000, depending on the location.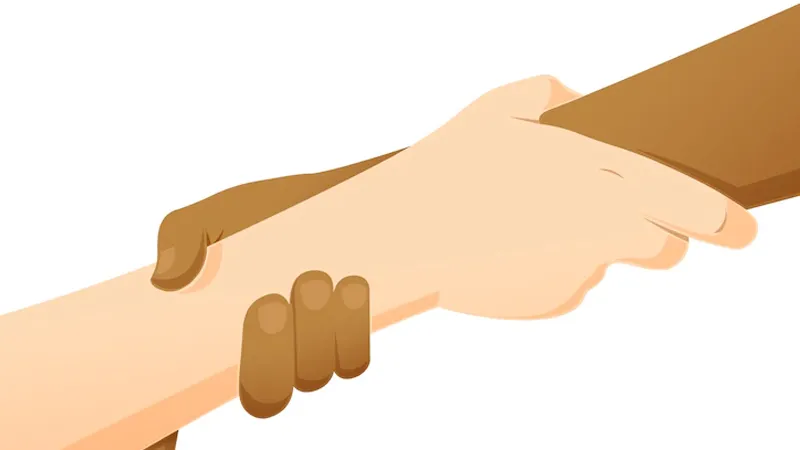 FAQ
You must be registered with Social Work England in order to practise as a children's social worker. You must first successfully complete an approved degree or postgraduate social work programme in order to register with Social Work England.
A children's social worker's responsibility is to look into claims of physical, sexual, and emotional abuse in order to protect a child or young person from harm.
You can start a career in social work by completing a bachelor's degree in social work or a related field.
No. Without earning a bachelor's degree from an approved university, no one can work as a social worker.
Yes. It is also currently one of the most flexible professions.
You need different skills to be a social worker, including active listening, critical thinking, and communication.
One of the best ways to get experience in the field of social work is by volunteering.
Many social work jobs don't have the typical 9 to 5 Monday through Friday office hours. Those who do have a regular contract can find that their work takes them past these hours.
How long does it take to train to become a social worker?
Usually, four to six years are needed to become a social worker.
What is family social work?
Family social work refers to the protection of both children and adults who help people and their families during trying times.
Conclusion
Social workers fight for social justice, relieve human suffering, and progress their lives. When people think of reducing poverty and protecting children, they typically think of social workers. That kind of work is carried out by many social workers. By raising awareness and protecting the community by creating employment possibilities on their own effort, social services and social work play a significant role in helping people in improving their quality of life.
I hope this article has given you a better understanding of how to become a social worker.