Health
What are the Caldicott Principles in Health and Social Care
The Caldicott Principles are a set of guidelines that organisations should follow to protect any information that could be used to identify a patient, such as their name or medical data. They also make sure that this information is only utilised and shared when necessary.
There is a requirement for an existing and effective set of principles to ensure transparency in every institution, particularly in health and social care. The health and social care sectors are critical to the lives and well-being of the general population. People always value their privacy and protection, whether it is public or private information. They certainly do not want anyone to have access to their personal information, such as medical records, at any time. Because of the personal nature of healthcare, these sectors require even more attention, as they deal with vital information about citizens. This is where the Caldicott principles come into the picture.
What are the Caldicott Principles?
Growing concerns about the use (or misuse) of patients' data prompted England's Chief Medical Officer to commission the Caldicott Report in 1997. The report's full title is "The Caldicott Committee's Report on the Review of Patient-Identifiable Information." The framework set here later gave birth to the Caldicott principles. In fact, if you Google "Caldicott principles NHS," you'll find a detailed history on it.
He developed these principles primarily to address issues that the National Health Service (NHS) encountered when dealing with patient information and how technology affected inclusive processes.
The evaluation printed its findings in December of the same year it was established. Its comprehensive findings resulted in establishing six Caldicott principles and sixteen recommendations for implementing the instructions.
Dame Fiona Caldicott (DBE, FMedSci), then-Principal of Somerville College, Oxford, and former president of the Royal College of Psychiatrists, presided over the Caldicott report. She is the National Data Guardian for Health and Social Care at the moment.
A segment of the Caldicott report unequivocally states that all records of data pertaining to a person's attribute should be handled as a method for identifying patients. Therefore, all organisations should appropriately protect these data to ensure confidentiality.
The report's third recommendation is to appoint a Caldicott Caregiver in each hospital to ensure that all workers in social and health care adhere to the Caldicott principles. This guardian reviews all procedures involving personally identifiable health data.
We are moving towards a more electronic age, where information is exchanged more easily and across a wider range of organisations. As a result, in January 2012, the government agreed to the NHS Future Forum's request for an Information Governance Review to examine the balance between protecting patient data and sharing it to improve patient care.
The Government commissioned Dame Fiona Caldicott to lead the review, which is now known as the Caldicott 2 Report. The Caldicott 2 report, completed in April 2013, expanded on the original 1997 report with 26 additional recommendations, including the addition of a seventh Caldicott principle.
The UK added an eighth principle in a more recent review in December 2020. The new principle's goal was to ensure no 'surprises' for service users regarding how their personal information is handled.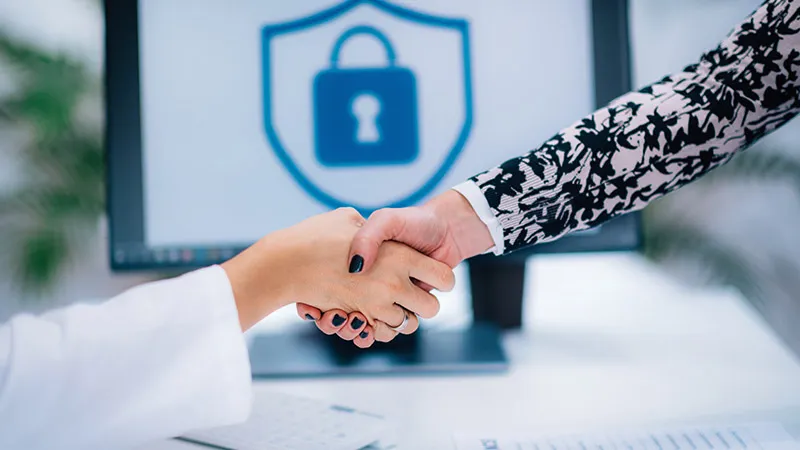 Why It is Important
The Caldicott Principles are essential because they help medical practitioners follow guidelines and limit patients' personal information sharing. For example, if a patient's records are registered in public records, they can only be accessed with their consent. Furthermore, only government officials are permitted to do so under a non-disclosure agreement.
For the following reasons, the Caldicott Principles are crucial:
First, patients should feel more in control of their private details.
Patients' identities should be kept private.
To ensure that patients understand how and when they can object to the release of their confidential data.
Make patients feel optimistic that their information is protected and that they need not worry.
Finally, make certain that healthcare personnel do not use personal information for personal gain.
Do you need a Dignity & Privacy course?
Our
Dignity & Privacy
course aims to help healthcare professionals promote and defend the dignity and privacy of people under their care. This course explains the meaning of dignity and privacy in the healthcare business and how the two are commonly confused. It also contains professional advice on how to build excellent working relationships with your service users, as well as an explanation of how to deal with obstacles to dignity and privacy in a care setting.
How Many Caldicott Principles Are There?
There are eight Caldicott Principles that must be followed to ensure that patients' information is kept private and used correctly.
The principles of caldicott are as follows:
Principle 1: Justify the purpose(s) for using confidential information
Principle 2: Use confidential information only when it's necessary
Principle 3: Use the minimum necessary confidential information
Principle 4: Access to confidential information should be on a strictly need-to-know basis
Principle 5: Everyone with access to confidential information should be aware of their responsibilities
Principle 6: Comply with the law
Principle 7: The duty to share information for individual care is as essential as the duty to protect patient confidentiality
Principle 8: Inform patients and service users about how their confidential information is used
Now, let's discuss these principles in some detail.
Principle 1
All potential uses or transfers of sensitive information should be explicitly specified, examined, and documented, according to the first Caldicott Principle. Any ongoing uses must be assessed by an appropriate guardian on a frequent basis. This means that no confidential information about a patient should be shared unless it is in the patient's best interests. Furthermore, the organisation should appropriately state the reasons for disclosing personal information about a patient.
In addition, a Caldicott Guardian must also oversee the handling of records and preserve the patient's privacy.
Principles of Communication Online Course
This Principles of Communication online course will help care providers better understand the needs of service users and provide them with the assistance they desire. This course covers several communication techniques, how to recognise and overcome communication hurdles, guarantee that the person with whom you're talking knows what you're saying and more.
Principle 2
The second Caldicott Principle concerns the use of confidential data. Unless absolutely necessary, any private data should not be included. And the justification for utilising or accessing information should be limited to the stated goals. Also, at each stage of achieving the goal(s), the necessity to identify persons should be considered, and alternatives should be employed when available.
More significantly, employees must be aware that disclosing personal information may jeopardise the patient's safety. As a result, if the information isn't required to protect the patient, it shouldn't be shared.
Principle 3
Caldicot's third principle attempts to guarantee that confidential information is used as little as possible. When the use of confidential data is required, any information given must be justified. And only as much confidential information as is required for a certain function is included. To maintain patient confidentiality, only the least personally identifying data should be supplied.
Principle 4
The fourth principle emphasises that private information should only be accessible to those who require it. And they only have access to the information they require. This may necessitate implementing access controls or dividing information flows that are used for several reasons.
Furthermore, patient information should not be shared with anybody who is not authorised to have it. Likewise, all organisations must safeguard all personal and confidential information at all times.
It is the responsibility of the health professional to reject unauthorised access to patient data if a non-recognised individual or organisation requests it.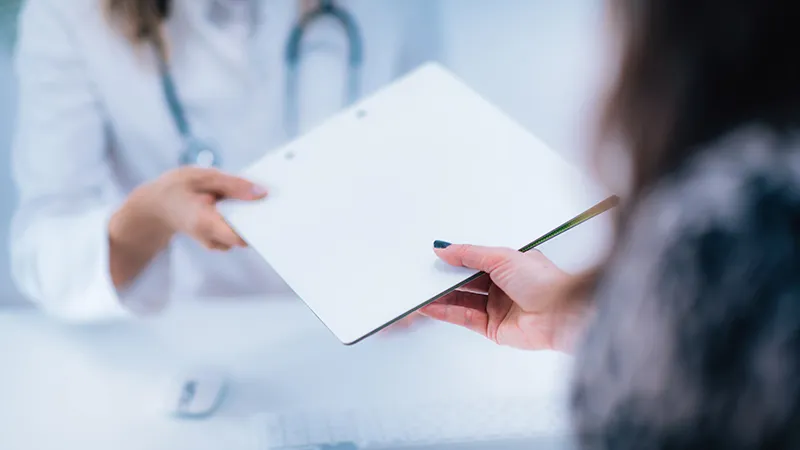 Principle 5
The fifth Caldicott Approach asserts the responsibilities of those with confidential data access. As a result, required steps should be taken to guarantee that everyone who handles sensitive information is aware of their responsibilities and obligations to protect the privacy of patients and service users.
If it is necessary to divulge personal information, it must be in the patient's best interests. Only authorised individuals with proper access should be permitted to read confidential information. Health and social professionals must be aware of their responsibilities to preserve and respect the patient's privacy.
Top Courses of this Category
Principle 6
Every utilisation of private information must be legal. Everyone who handles confidential information is responsible for following the law. As a result, they must guarantee that their use of and access to the information complies with the law. They must also follow the rules set forth in the laws and the common law.
Any use of personally identifiable data must be legal, according to the sixth Caldicott Principle. Every organisation should have a custodian who is responsible for ensuring that all legal obligations are met. This means that it is the guardian's responsibility to ensure that personal data is kept private by the organisation.
Principle 7
In the best interests of patients and service users, all health and social care providers should exchange sensitive information. And it has to be done within the parameters of the Caldicott Principles. They must also be supported by their employers', regulators', and professional organisations' regulations.
There are times when it is acceptable to share patient information. Government entities or research agencies, for example, may request information. In such a case, any data provided must be anonymised and without identifying characteristics.
The police may also request that all patient details and information be released in some cases. But keep in mind that they'll need a court order in this scenario.
However, there are times when we must ignore the responsibility of confidentiality. Principle seven's goal is to demonstrate that sharing knowledge is often just as vital as maintaining secrecy in order to keep people safe.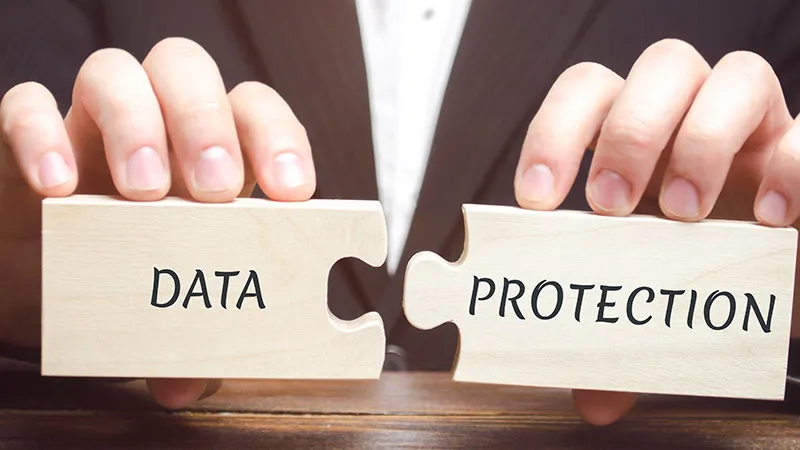 Principle 8
The eighth Caldicott Principle argues that all appropriate steps should be undertaken to guarantee that patients and service users are well-informed and have no shocks. They should understand how and why their personal information will be utilised, as well as their options.
Depending on the application, these stages may differ. At the very least, this will entail making information available, relevant, and suitable, and in some circumstances, deeper interaction may be required.
It is critical that this is done in accordance with these principles and not in excess of what the policies allow. They must also supervise the flow of patient information, whether for research or for disclosure to the police.
How to Apply Caldicott Principles?
All social and healthcare staff must adhere to the Caldicott Principles to guarantee that confidentiality is maintained. However, some people may still be unsure whether or not to provide patient information in specific circumstances. For example, principle 7 states that:
"The obligation to communicate personal information might be as important as the duty to respect patient confidentiality,"
Principle 7 does not, however, establish a clear line between when it is OK to share knowledge and when it is not. Instead, it simply indicates that, while maintaining patient confidentiality is essential, there are exceptions in the event of a breach of duty of care. Accordingly, we have discussed them below.
Here are several scenarios in which you should communicate patient information to avoid any misunderstandings.
For treatment, the patient will be transferred to another facility.
Someone is or could be in danger and requires assistance.
They may cause harm to another person.
If the information is shared, a crime might be stopped.
Even though a patient has died, a relative must be found.
The information was requested by the court or another legal body.
A significant crime has been committed, or a patient has been identified as a suspect in a crime.
Finally, it is legal.
The organisations should also appoint a Caldicott Guardian, as we've discussed above. Let's give you an overview of this guardian.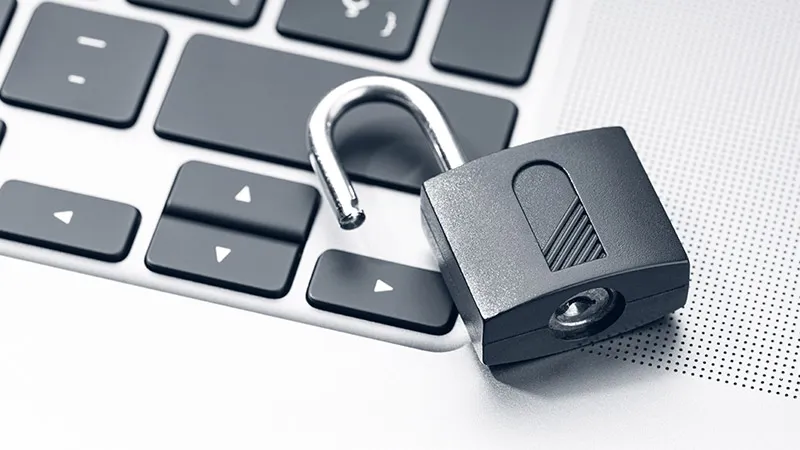 Caldicott Guardian
A Caldicott Guardian is someone who is in charge of keeping people's health and care information private. The Caldicott Guardian is usually a board-certified or deputy-certified health practitioner.
As a result, the Caldicott Guardian should be in these order of importance:
A member of the health or social care organisation's management board or senior management team.
A senior health-care or social-care worker.
A member of staff who is in charge of fostering clinical governance or something similar in the organisation.
A Caldicott Guardian is required for all NHS organisations and local governments that provide social services. The UK Caldicott Guardian Council (UKCGC) is the national body for Caldicott Guardians.
What is Caldicott Guardian Responsible for?
Caldicott Guardians are in charge of defining local procedures for information disclosure, limiting access to patient information through rigorous need-to-know criteria, and assessing and evaluating patient information use on a regular basis. Caldicott Guardians also ensure that patient-identifiable data is handled in a legal, ethical, and appropriate manner.
For both health and social care, the Caldicott Guardian's responsibility encompasses all areas of data management, including the following laws:
Data Protection Act 2018
NHS Act 2006 (section 251)
Freedom of Information Act 2000
Human Rights Act 1998
Computer Misuse Act 1990
NHS Constitution (January 2009, updated February 2015)
NHS Information Governance
FAQs
What is patient identifiable information in the Caldicott Report?
"Patient identifiable information" refers to any health or medical information about the patient, whether or not it can be linked to a person.
Who wrote the Caldicott principles?
Following an examination of how the NHS handled patient information, the Caldicott Principles were created in 1997. This review was chaired by Dame Fiona Caldicott. The Caldicott Principles were born out of the findings, which were six original principles relating to patient confidentiality.
Do we need a Caldicott Guardian?
All public bodies in the health and adult social care sectors that handle confidential information about patients or service users will be expected to have a Caldicott Guardian in place under the new rules.
What is considered a breach of patient confidentiality?
Disclosing any information regarding a patient is a breach of confidentiality. We can break confidentiality only:
When it is in the best interest of the patient or the public,
when it is mandated by law,
when the patient consents to the disclosure
One important thing to remember here is that when sharing personal information is required by law or is in the public interest. Patient consent is not required in this case.
When can you break confidentiality?
Please refer to the question above.
What does the Caldicott principles apply to?
The Caldicott Principles apply to any health and social care organisation that uses confidential information. These rules apply when sharing such information with other organisations or persons for reasons such as individual care or other purposes.
What are the three main roles of a Caldicott Guardian?
Please refer to the section under the heading Caldicott Guardian in the blog.
What is the sixth Caldicott principle?
Please refer to the section under the heading Principle 6 in the blog.
Who is usually the Caldicott Guardian?
Please refer to the section under the heading Caldicott Guardian in the blog.
How can you improve patient safety and quality?
Ensuring that your organisation adhere to the Caldicott Principles is one of the ways that you can improve patient safety and quality.
What regulation does the Caldicott principles best align to?
The Caldicott principles are pretty similar to the General Data Protection Regulation or GDPR. However, the seventh Caldicott principle, "the obligation to share information might be as important as the duty to maintain patient confidentiality," differs because the GDPR prioritises personal data and secrecy.
Please give the section "What is Caldicott Guardian Responsible for" a read as it explains the whole topic in further detail.
Conclusion
To wrap up, handling patients' private information is not a trivial affair that anyone can handle irresponsibly. As a result, the Caldicott principles were established so that patient information and confidentiality issues could be managed in a more efficient manner. Understanding the Caldicott Principles and correctly implementing them is crucial for a secure and dependable healthcare system.