Health and Safety
How to Become an Environmental Health Officer
Environmental Health Officers play a significant role in maintaining the public's overall health and well-being by protecting them from contact of contaminants and reducing the burden of diseases. But how are they doing so? How to become an environmental health officer? Ever wondered what an Environmental Health Officer's responsibilities might be? Is their job the usual 9-5 one or a little more hectic?
If you are curious to know about Environmental Health Officers, their qualifications, skills and duties, do give a read to this blog. You will be able to find out all the necessary details you need to understand about this profession.
What is Environmental Health?
Environmental Health is the branch of public health that deals with all the aspects of the natural and built environment affecting human health. The prime focus of environmental health is the benefit of human health.
Who is an Environmental Health Officer?
According to Wikipedia, "Environmental Health Officers are responsible for carrying out measures for protecting public health, including administering and enforcing legislation related to environmental health and providing support to minimise health and safety hazards."
Environmental Health Officers (EHO) may specialise in the areas such as-
Food and water quality
Hygiene education
Waste management
Air pollution
Infectious diseases
Pest control
Environmental protection
What to Expect from this Profession?
The role of an Environmental health officer is diverse. They have to visit different types of business premises and locations. One day they might be carrying out a food hygiene inspection, and the next, they may be investigating a workplace accident.
There may be instances where environmental health officers have to face confrontational situations while inspecting, investigating and enforcing the law. In some cases, the working conditions might be unhygienic and unsafe.  
However, the fact that environment health officers are part of a noble profession cannot be denied. Since EHOs try to keep people safe and healthy by verifying food hygiene, safety and environmental laws, their work is indeed praiseworthy.
Top Courses of this Category
What sort of Power does an Environmental Health Officer have?
When it comes to legalities, Environmental health officers possess a certain level of power to carry out the necessary actions in case of a health and safety breach.
An EHO has the power to do the following-
Enter any premises – EHOs have the right to enter into any premises to investigate and ensure the safety and hygiene of the place. It is against the law to create any hindrance during the entry of an EHO into your premises.
Take legal actions – An EHO has the power to enforce legal notices for breaching laws. These might include Hygiene Improvement Notices, Prohibition Procedures and Seizure and Detention notices.
Taking Samples– If an EHO finds or suspects food to be contaminated or any other type of risk, they have the power to take photos and samples of the food for further analysis.
Detain foods – EHOs have the power to detain foods that are suspected as unfit for sale or consumption in the case of severe health and safety breaches.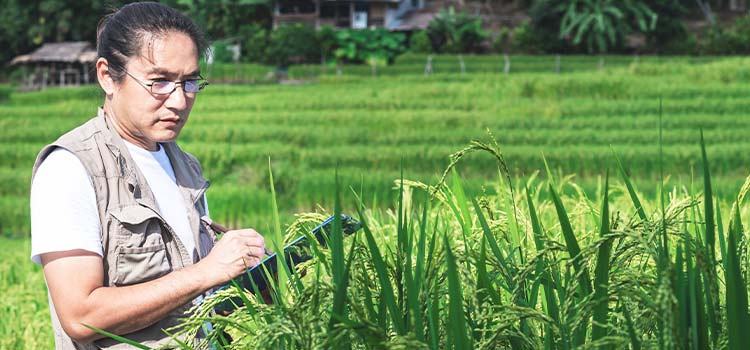 What do Environmental Health Officers Look for?
An EHO will look at a range of aspects like food preparation, handling of food, and food safety management system and documentation at a food premise. The Environmental Health Officer will also look at:
Personal hygiene practices, including the inspection of staff members' hand-washing procedures, and use of appropriate protective clothing.
Food labels, including the validity of product/menu descriptions, health claims, and correct allergen labelling.
Equipment maintenance, including the cleanliness of appliances, fridge door handles and light switches.
The methods used for preventing contamination including physical, chemical, allergenic and microbial.
 Pest control methods and their effectiveness.
Temperature control when storing, cooking, cooling, freezing and displaying food.
Cleaning techniques and schedules, management of hazardous cleaning chemicals, the use of colour-coded equipment.
 The condition of the premises, including the cleanliness, layout, design, construction, and size of both permanent and temporary food preparation areas and staff restrooms.
The food safety management system, training of all staff members in food safety practices.
 How often do Environmental Health Officers carry out Investigations?
The amount of visits by EHOs depends on the nature of the business and the severity of the risk. Some businesses may receive a routine visit every six months or so, whereas others may have much more frequent visits where a possible risk is posed.
Most of the Environmental Health Officers visit the premises unannounced so that the conditions cannot be temporarily altered prior to the visit and that they can get an accurate idea of the situation.
What does an Environmental Health Officer do?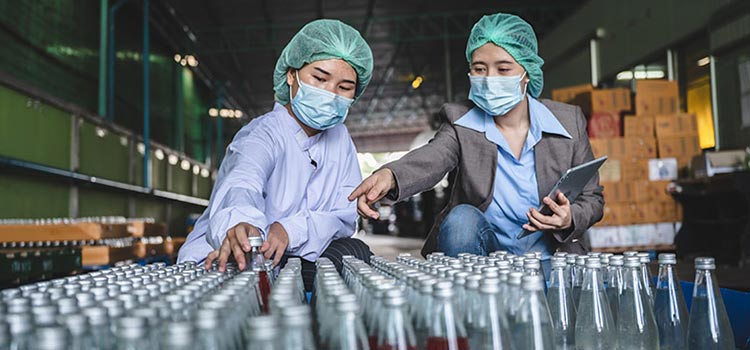 The major responsibilities of an Environmental Health Officer might include-
Visiting business premises to ensure whether the levels of cleanliness are on right standards
Taking samples of food or hazardous substances for laboratory analysis
Respond to complaints related to food poisoning, animal bites, garbage and sewage overflows
Take necessary actions against serious offenders
Monitoring of fluoridation of public water supplies
Measuring and controlling the air pollution from industrial sources
Inspecting substandard housing conditions and ensuring that they are made suitable for habitation
Inspecting pre-school services to ensure that the specified health standards are achieved
Writing reports and liaising with other safety team members
Running courses on health and safety
Where do Environmental Health Officers Work?
Local, state or federal health departments usually employ environmental health officers to enforce and maintain public health standards. However, many are employed in the private sectors such as hotel and catering organisations, food retailers and manufacturers, supermarkets, consultancies, travel agencies and so on.
Besides, they are also found to work in the military and other third sector agencies like charities and NGOs.
Working Conditions
You would have to work 35-40 hours a week which might occasionally include evening or weekend work. Part-time work and self-employment are also available.
Environmental health officers need to travel regularly as a part of their role since they need to visit different types of businesses and premises in various locations. However, this job does not require staying overnight or travelling overseas.
How much do Environmental Health Officers Make?
According to payscale, "The average salary for an Environmental Health Officer is £33,546"
However, the income differs according to experience level.
"An early career Environmental Health Officer with 1-4 years of experience earns an average total compensation (includes tips, bonus, and overtime pay) of £29,710."

"A mid-career Environmental Health Officer with 5-9 years of experience earns an average total compensation of £33,511."

"An experienced Environmental Health Officer with 10-19 years of experience earns an average total compensation of £38,282 based."

"In their late career (20 years and higher), employees earn an average total compensation of £39,316."
What are the Skills Required to be an Environmental Health Officer?
The skills that Environmental health officers require-
Good communication and negotiation skills
Good problem-solving skills
A good level of scientific and technical understanding
Awareness and commitment to customer care principles
The ability to understand and explain legislation, procedures and requirements
Being tactful and diplomatic
Being impartial while making decisions
Ability to work independently or as a part of a team
Attention to detail
Good people skills
More senior skills might include-
Knowledge and experience about several environmental health disciplines
Guiding and supporting other environmental health professionals
Finding innovative ways of managing work
Leading positively and managing the team
Dealing with the Elected Members
Considerable experience of seeing legal action from the initial stage to prosecution
Interviewing skills
How to Become an Environmental Health Officer: Education and Qualifications: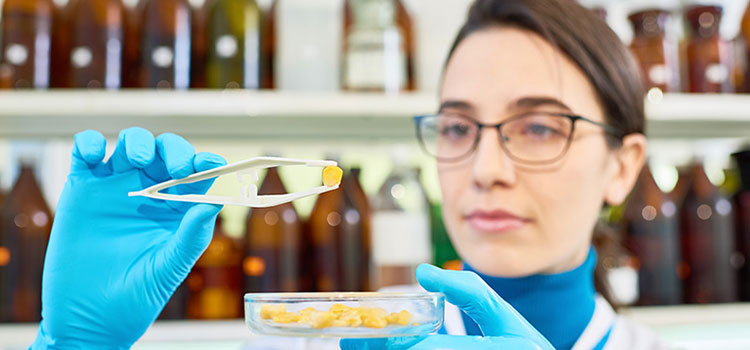 The first step to becoming an environmental health officer is to complete an undergraduate degree either in environmental health, environmental science, public health or environmental management.  If you reside in England, the degree must be approved by the Chartered Institute of Environmental Health (CIEH). The entry requirement is usually two or three relevant A levels (or equivalent).
To be an environmental health officer, you can also undertake a postgraduate course, such as an MSc. Besides an undergraduate and postgraduate degree, there is also an opportunity to apply for an environmental health practitioner degree apprenticeship.
To enrol into a degree apprenticeship, you should have 4 or 5 GCSEs at grades 9 to 4 (A* to C) and A levels (or equivalent).
Training
The Environmental health officers need to complete 48 weeks of practical training. This training is a combination of academic studies, practical experience and completing a portfolio. The portfolio is based on practical learning and reflective practice. You can complete your training on-
Food safety and hygiene
Public health and safety
Housing and health
Environmental protection
The type of training you complete will depend on the employers' requirements and the CPD requirements for membership. Refresher training is also required to maintain your professional status and it is also a legal requirement under legislation.
Certification
After completion of your degrees, including professional exams, work-based training and a portfolio, the Environmental Health Registration Board (EHRB) will award you with a certificate of registration. Furthermore, you will be added to the EHRB register as a qualified environmental health practitioner.
Environmental Health Officer Career Opportunities
There are many opportunities for career development in this field, especially within local authorities that have large environmental health departments.
Undertaking agreed levels of Continuing Professional Development (CPD) and gaining chartered status will enable progression to more senior posts.
Other prospects include becoming the head of a much larger department, lecturing and switching between local authorities and the private sector to gain broader experience and seek more senior positions.
Some other related jobs are:
Environmental scientist
Health inspector
Safety inspector
Primary products inspector
Food safety auditor
Food technologist
Health promotion practitioner
Occupational health and safety officer
Pest and weed controller
FAQs
What powers do environmental health officers have?
An EHO has the authority to examine, analyse, and manage environmental conditions that may endanger one's health or well-being. EHOs oversee and enforce environmental health regulations. They also make certain that any safeguards are in place and that the risk level is as low as is practically achievable.
How much do environmental health officers earn?
A short answer will likely leave important details. We have answered this question in detail in the blog. Please give it a read.
What skills does an environmental health officer need to have?
In addition to an excellent understanding of hygiene and food standards and how to inspect businesses, the soft skills of an EHO include, but are not limited to:
excellent written and verbal communication abilities
Interpersonal skills required to explain regulations and procedures to people from different walks of life
great attention to detail
the capacity to think critically and solve difficulties
What should I study to become an environmental health officer?
Individuals usually need an undergraduate degree in environmental health (or degrees/accredited courses related to areas of environmental health and safety in food hygiene) that is approved by the Chartered Institute of Environmental Health (CIEH) to become an environmental health officer (England, Wales and Northern Ireland).
What qualifications do I need for environmental health?
Anyone intending to work as a fully qualified environmental health practitioner must first have a CIEH-accredited degree or higher degree level certificate.
Is environmental health a good career?
For those seeking influence, fulfilment, and challenge, being an EHP is a fulfilling professional path. According to research, one of the finest employment alternatives in a post-COVID society is environmental health (England). The COVID-19 epidemic has caused havoc in a variety of industries, with long-term consequences for the labour market.
How long does it take to become an environmental health officer?
It will normally take you 48 months through a combination of on-the-job training and academic study at an accredited university.
Where can an environmental health officer work?
A short answer will like "working as an environmental health technician", etc. will leave out important details. We have answered this question in detail in the blog. Please give it a read.
Conclusion:
Today, we've discussed how to become an environmental health officer. Environmental health officers have a significant contribution in the maintenance of hygiene and reaching unadulterated food to the consumers. They save people's lives by protecting them from diseases like food poisoning, allergic reactions and pollution and safety risks. Thus, the job is undoubtedly a rewarding one.
What to Read Next: