Health and Safety
How to Become a Health and Safety Officer
In every sector or industry imaginable, employers have a duty to protect their staff. This duty is not only a moral one but also a legal requirement. So, to meet this requirement, most employers employ dedicated members of their staff who oversee everything regarding health and safety matters in the workplace. It means that there will always be jobs and new opportunities to progress for health and safety professionals.
In this blog, we will discuss how to become a health and safety officer. We will also discuss other things related to this profession so that you'll be familiar with your duties and responsibilities. This will help you make an informed decision on how to pursue this profession and whether you should pursue it at all.
But, first thing's first- the basics. What is Health and Safety in the UK?
What is Health and Safety in the UK?
Health and Safety is a discipline or speciality that studies maintaining a worker's physical, mental and social well-being and actively promoting it. It's what organisations must practice to protect their employees from becoming ill caused by poor working conditions.
If you refer to Google Dictionary, you'll see that the word 'well-being' means "the state of being comfortable, healthy, or happy". So this happiness refers to the positive ways a person thinks and feels.
However, 'Wellbeing' is a much broader concept. According to the "Care and support statutory guidance" from the Government of UK, it is described as relating to the following areas in particular:
Social and economic wellbeing.
Physical and mental health and emotional wellbeing.
Personal dignity. It includes treating the individual with respect.
Domestic, family and personal.
Protection from abuse and neglect.
Participation in work, education, training or recreation.
Control by the individual over day-to-day life. It includes the control over care and support provided and the way it is provided.
Suitability of living accommodation.
The individual's contribution to society.
Start Health and Safety Officer Journey Today !
Learn the key safety concepts and recognise how to improve the safety standards at the workplace. Join the Health & Safety in a Care Setting Course Online offered by Lead Academy and book the course at a discounted price. Start Health and Safety Officer Journey Today!
Although addressing some of these falls under the duty of care of all personnel present at the worksite, an health and safety officer can ensure that all of these duties are taken care of in a proper way. They can arrange the particular settings that need to be maintained in the workplace to address all health and safety provisions adequately.
Also, happy workers keep all the clogs of a company moving. So, it's not just in the interest of the UK government to safeguard its citizens but also the companies and the organisations too. Today's organisations are a complex network of talented people.
Each of them is equally valuable and necessary. Furthermore, efficiency matters a lot in this day and age. Any slowdown of any sort because of any safety oversight or poor health maintenance is just not worth the lost company time.
It's also not worth the potential lawsuits that can seriously damage an organisation's image in the mass media. So, various other reasons, along with the one described here, pressured every organisation to keep health and safety officers on-site to help maintain a level of security for the employees at all times.
So since maintaining proper health and safety practices at the workplaces is a legal requirement, let's introduce you to the pieces of legislation concerning Health and Safety first.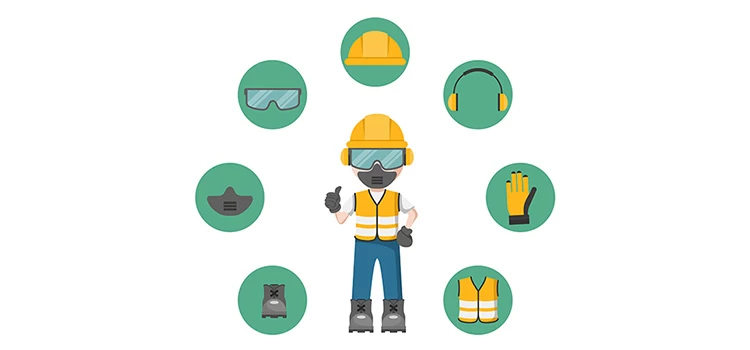 ---
Legal Cover and Responsibility
The Health and Safety Act 1974 is the chief UK law that enforces the workplace health and safety law. It also ensures that if anyone breaks the law, they will have to face the consequences. However, safety regulations aren't limited to just this one. There are a number of other one's.
So let's list some of them here. They are hyperlinked. Just click on them to go to their respective websites to check all the fine details of these legislations. For convenience, I've listed them in chronological order- from the oldest to the latest.
Explosives Act 1875
Factories Act 1961
Agriculture Act 1956 – Safety, Health and Welfare Provisions
Environment and Safety Information Act 1988
Offshore Safety Act 1992
Health and Safety (Offences) Act 2008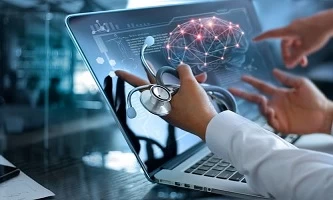 Health & Safety in a Care Setting Course Online
Accredited Courses
Tutor Support Included
3 Installment Plan at checkout
14 Days Money Back Guarantee
What is the role of a Health and Safety Officer?
The Health and Safety at Work etc. Act 1974 says that all employers must provide-
"so far as is reasonably practicable, the health, safety and welfare at work of all [their] employees."
As you can see, it's a legal responsibility of employers to oversee their employees' health, safety, and welfare as long as they remain present in the workplace.
So, depending on the size of the organisation, full-time health and safety professional on-site may not just be necessary but a legal requirement. This ensures that the employers are fulfilling their legal responsibility to protect the welfare of the staff in accordance with the Health and Safety at Work act.
This professional's role can involve everything from supervising health and safety practices in the workplace to responding to accidents when required.
Organising staff training, preventing injuries and ensuring proper safety procedures are maintained in order to avoid any such incidents in the future and much more- all are part of a Health and Safety officer's job description.
Develop Your Team to Lead The Industry
Get fully accredited thousands of high quality online courses taught by the world's leading experts suitable to companies of all sizes.
Staff Training
But not all organisations will have somebody working full-time in the role. This is because small workplaces can do without a dedicated health and safety staff. But they are bound by law to keep an adequate number of trained staff in place to oversee all the responsibilities.
However, these responsibilities aren't different from those that a dedicated professional would handle. So the overall goal here is to set a culture of safety in the workplace and make sure that all the staff are contributing to it equally.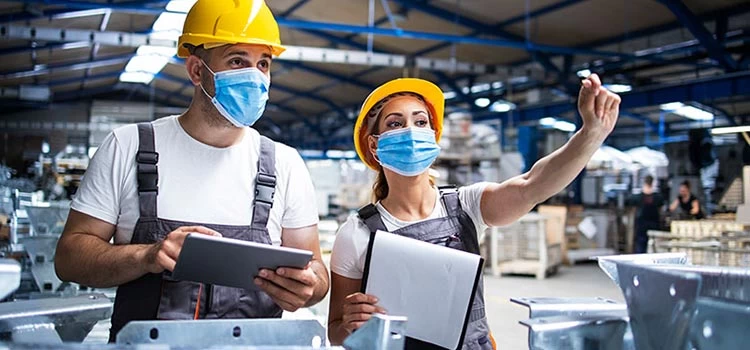 Typical responsibilities
The responsibilities that a health and safety officer assumes differ from workplace to workplace. However, the typical responsibilities that these professionals handle are quite the same across the world.
The responsibilities of a Health and Safety Officer include:
Carrying out site inspections and performing risk assessments appropriate to the site they are working on.
Enforcing health and safety laws and regulations based on their findings. Also suggesting proper safety procedures that may be very particular to a workplace.
Investigating incidental occurrences in the workplace and writing-up accident reports.
Providing custom-tailored training sessions in-house to ensure all staff keep up-to-date with company safety policies. For example, in the case of the Health industry, training the staff on their respective duty of care would be such a case of the aforementioned training.
Advising businesses on how to deal with the handling and disposal of hazardous substances and training the staff on their potential risks and how to handle an incident where an accident happens, and it needs immediate attention of someone.
Providing guidance on safety equipment and the safe installation of new machinery
If a Health and Safety Officer wants to specialise in one area, such as fire safety or the safe use of particular machinery, they can do so. But they can also opt to provide advice and guidance on all issues relating to health and safety. However, whatever the field they choose to become an expert in, they will always have employees' welfare and well-being at heart.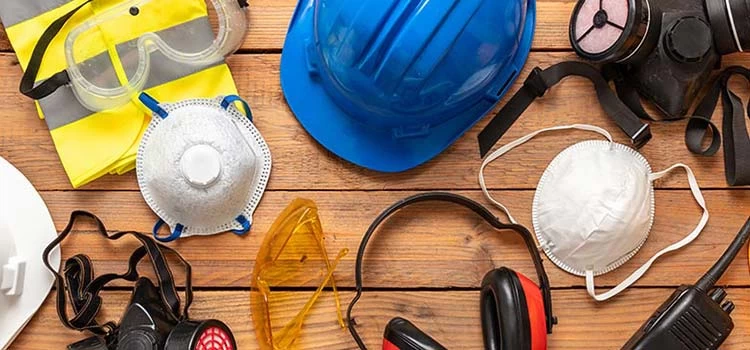 Skills and knowledge
Having the following skills and knowledge is necessary for you to perform your duty as a Health and Safety Officer properly:
Excellent communication skill
Strong negotiating and diplomatic ability
Excellent analytical, problem-solving skills
Skilled in IT
Attention to detail
A good level of physical fitness
In-depth knowledge of health and safety regulations and best practices
---
Is Health and Safety a Good Career Path?
So, before we dive into the technical stuff, that is, the qualifications and such, it is worth exploring the question of whether Health and Safety is a good field to invest your time into.
The short answer is, yes!
Now, let's elaborate.
Every workplace in the UK or countries that even remotely consider the welfare of their citizens require a health and safety provision. So, there will always be jobs if you have the right qualifications, experience, and attitude.
Health and safety professionals are particularly sought after in industries that require a lot of manual labour and, in turn, are prone to accidents. These industries include, but are not limited to:
Construction
Building
Manufacturing
Due to the practical nature of the work and the dangerous machinery they work with, workers in these sectors have a higher risk of injury. Therefore, to ensure compliance with the law, having a thorough health and safety procedure in place is essential.
Progressing your career through Health and safety qualifications is a very lucrative option as it provides transferable skills that can be used in many different roles and sectors. In addition, employment in these roles can give you the chance to progress into roles such as management, consultancy, or higher education.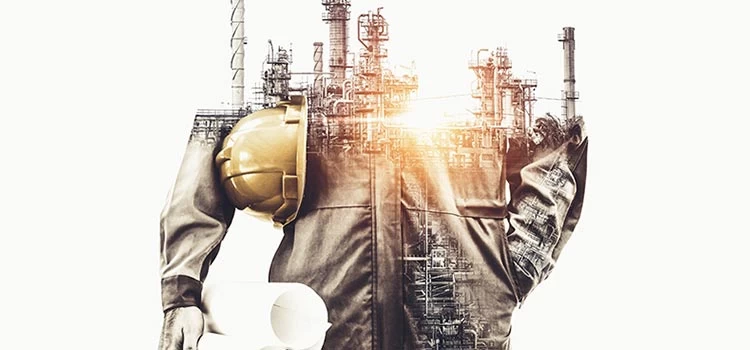 How Much Does a Health and Safety Officer Earn?
Starting salaries for health and safety officers are typically around £24,000 to £32,000 per year.
Experienced employees in the health and safety role will typically earn around £40,000 to £55,000.
However, highly experienced officers, such as the head of health and safety, can earn up to £70,000 to £80,000.
But you have to keep in mind that salaries can vary significantly depending on some criteria. These can include the sector you are working in, the size of the employing organisation and your level of experience and qualifications.
In addition to this, salaries for those working abroad are often higher than those based in the  01UK. Other benefits of working offshore may include medical insurance, bonuses, a company car, etc.
Gain extensive knowledge of safeguarding in health and social care, with this blog.
---
How to Become a Health and Safety Officer?
Professional bodies
Before going into our main discussion here, let's introduce you to the professional bodies first, as you'll be hearing a lot about them in this article.
So, in the progression of your career, the Health and Safety bodies that you can expect to come into contact with are:
Health and Safety Executive (HSE)
Institution of Occupational Safety and Health (IOSH)
National Compliance and Risk Qualifications (NCRQ)
National Examination Board in Occupational Safety and Health (NEBOSH)
British Safety Council (BSC)
International Institute of Risk & Safety Management (IIRSM)
Royal Society for the Prevention of Accidents (RoSPA)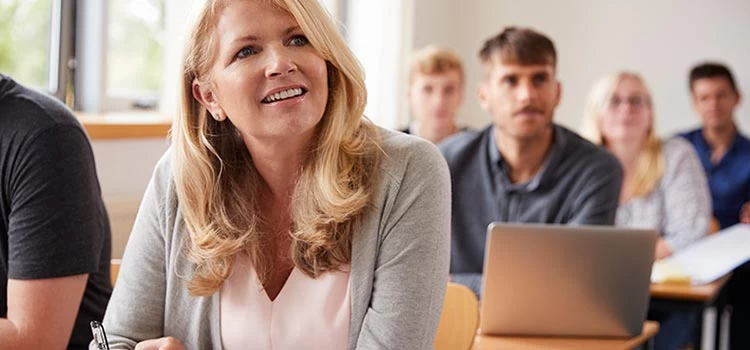 Qualifications
Traditionally, Health and Safety has been a second career for those with degree qualifications in other disciplines. As a result, existing employees are often allocated the role, and they assume a role in safety as an extra in addition to their primary role.
This is the reason why most degree-level qualifications are provided at the postgraduate level. They are aimed at those looking to become health and safety professionals.
To begin with, you can complete an introductory course if you want to be sure this is the right career for you, such as the NEBOSH Health and Safety at Work Qualification.
As a starting point, the NEBOSH General Certificate is one of the best, giving you all of the technical and risk assessment knowledge you need to kick start your first role in health and safety.
I'll divide the routes to becoming a Health and Safety Officer into three distinct sections:
University courses
Apprenticeship
No degree route
Since university and apprenticeship both have minimum entry criteria, I'll also list them out so it will be easy for you to decide which one to pursue and how.
University courses
So there are many ways for you to become a Health and Safety Officer. One of them involves getting an appropriate degree.
You can do a degree or postgraduate diploma recognised by the Institution of Occupational Safety and Health.
You can consult the IOSH Qualifications website for a list of those that meet the academic requirement for Graduate membership of IOSH (Grad IOSH).
Entry requirements
2 to 3 A levels, or equivalent, for a degree.
A degree in any subject for a postgraduate course.
Apprenticeship
One other way to become a Health and Safety Officer is to take an advanced apprenticeship as a safety, health and environment technician.
The apprenticeship takes about 24 months to complete. It allows you to become a member of the following professional bodies:
Institute of Occupational Safety and Health (Technical member)
Institute of Environmental Management and Assessment (Affiliate member)
If you intend to work primarily in Environment safety, you can also complete an environmental health practitioner degree apprenticeship.
Entry requirements
5 GCSEs at grades 9 to 4 (A* to C), or equivalent, including English and maths, for an advanced apprenticeship.
4 or 5 GCSEs at grades 9 to 4 (A* to C) and A levels, or equivalent, for a higher or degree apprenticeship.
No degree route
If you have an appropriate combination of relevant health and safety qualifications and experience, you can get a role as a Health and Safety Officer even without a degree.
There are quite a number of courses available. Courses are usually available on a part-time basis or by distance learning. Many of them come with no minimum academic entry requirements. In no particular order, these are:
1 National General Certificate in Occupational Health and Safety, awarded by the National Examination Board in Occupational Safety and Health (NEBOSH), provides a good understanding of a broad range of health and safety issues.
2 Certificate in Applied Health and Safety from National Compliance and Risk Qualifications (NCRQ) – this unit counts towards the Level 6 Diploma in Applied Health and Safety.
3 National Diploma in Occupational Health and Safety from NEBOSH.
4 Level 6 Diploma in Occupational Health & Safety from British Safety Council.
5 Level 6 Diploma in Applied Health and Safety awarded by NCRQ.
Having a background or any experience in any of the following areas may prove useful for you:
Construction
Engineering
Fast-moving consumer goods (FMCG)
Manufacturing
Risk assessment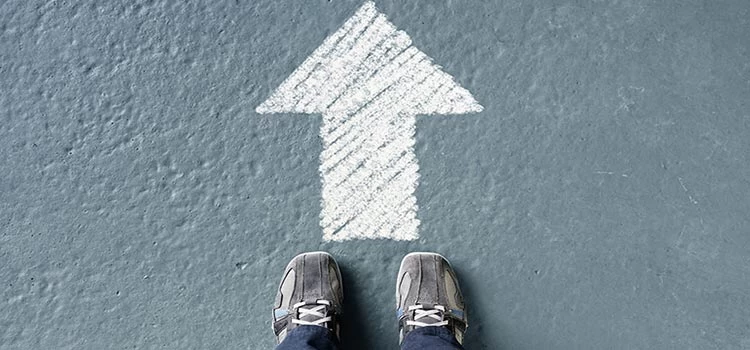 Career Progression
If you have a membership with IOSH or the International Institute of Risk and Safety Management (IIRSM), it can help you advance your career and CPD studies. Because it will enable you to have opportunities for networking and meeting new people. Many UK-based HSE (Health, Safety, and Environment) officers are either members of the British Safety Council, the Royal Society for the Prevention of Accidents (RoSPA) or both.
If you can obtain the necessary experience, you can specialise in a particular industry, such as offshore oil and gas or nuclear safety. Afterwards, you can move to a managerial position or head up a team of officers. You may also choose to be a consultant, providing specialist advice and support to small organisations.
You could lecture and research BSc and MSc courses there. Alternatively, in further education, you could work as a course lecturer for the NEBOSH or Control of Substances Hazardous to Health Regulations (COSHH).
---
Conclusion
Health and Safety Officers are an indispensable part of various organisations and industries. Their main objective is to ensure people's safety in the workplace. There are a number of ways to become a Health and Safety Officer. You can either go for academic qualifications or certification or even both. Specialising in particular industries such as offshore oil and gas or nuclear safety is also an option for you. Relevant experience is the only requirement here.
You have a myriad of options if you want to progress your career further. You can also move to a managerial position or head up a team of officers once you have the necessary experience to assume such a key position. Consultancy in a particular industry is another option for you if you choose to go another route.
So, in short, there's no shortage of options available for you once it comes to the career progression in Health and Safety. The diverse nature of today's civilization and the threats created as a by-product of this advancement make Health and Safety Officers a fundamental part of our workplaces. That's why choosing a career in this industry will never leave you stranded.
You'll always find plenty of employment options everywhere. You just need to be smart about choosing your education and training if you want to work in any particular area or field.
---
What to Read Next: