Education and Training
How to Become a SEN Teaching Assistant
Teaching assistants (TA) play a pivotal role in the classroom. This is especially true when it comes to supporting pupils with SEN teaching assistants. SEN stands for "Special Education Needs".
SEN teaching assistants work with pupils that have a wide range of behaviour and learning challenges. Being a SEN teaching assistant every single day is going to be different. Further, they adapt to varied approaches depending on the individual and the situation. In addition, SEN teaching assistants can be a crucial difference-maker in the lives of children and young people with disabilities or learning difficulties. This is why they are highly valued teaching team members, and their roles are very much sought after in today's job market.
But how do you become a SEN teaching assistant? And what exactly do they do? This is what we're going to discuss today.
Overview
What you first need to understand is that Special educational needs (SEN) covers more than just learning disability.
Special educational needs (SEN) can affect a child or young person's behaviour, reading and writing, concentration levels, ability to understand things, or their physical ability gov.uk (2016)
Not all children and young people with SEN have a learning disability. According to the official data from 2018, 67,765 children in England with a statement of SEN or an Education, Health and Care (EHC) plan had a primary SEN associated with a learning disability.
The percentage of pupils with an EHC plan has increased to 3.7% in 2021. We have observed this trend of incremental increases since 2017. Prior to this, the rate had remained steady at 2.8%. Further, he most common type of need for those with an EHC plan is Autistic Spectrum Disorders.
The percentage of pupils with SEN but no EHC plan (SEN support) has increased slightly, from 12.1% to 12.2%, also following an increasing trend. Speech, Language and Communication needs are the most common types of needs for those with SEN support.
The data mentioned above were collected through the-
School census
General hospital school census
School-level annual school census (SLASC)
Are You Looking for SEN Teaching Course?
Do you wish to help children with special education needs and simultaneously make a winning career? We have bought a phenomenal opportunity for you. Now you can become a confident SEN teacher and assist the children that require special education. All you have to do is enrol with Lead Academy's
 SEN Teaching Course
 and start learning at your own pace. Register today to avail exciting discounts!
As you can see, SEN Teaching Assistant is one of the most in-demand professions right now as more and more children and young people are in need of these professionals.
Whether you want to help children with support needs or have a fulfilling career at the same time, becoming a SEN Teaching Assistant is an excellent option for you, as you can do both at the same time.
---
SEN Teaching Assistant Skills
If you're looking to become a teaching assistant, it's viewed as a general category job in the UK. But SEN teaching assistant is regarded as a more sensitive job as you will be dealing with students with special education needs. As a result, it's a relatively well-paid job.
A SEN teaching assistant will need to match all the same qualifications as that of a teaching assistant though you'll need some extra skills too. Let's introduce some of them down below in no particular order-
You'll need a strong teamwork mentality coupled with some strong communication skills.
You should also have the capability to understand the problems of others and show empathy.
You'll need to learn to adapt to a chaotic environment in any setting, be that a classroom or anywhere else.
You'll also need to learn to be patient in these hectic situations. Subsequently, your anger management capability has to be top-notch and express that you can smile even in extreme situations.
In addition, you'll need the skills to motivate and encourage your students to overcome their struggles.
One other essential skill that you'll also need is to be creative and take part in the invention of new and interesting ways to teach.
Behaviour management skills, as well as problem-solving skills, are also going to be necessary.
Just like any other teacher, you'll also need strong organisational skills.
What will also help a ton is a sense of humour. Further, Lighthearted teachers are often the best deliverers of fun and exciting lectures.
There's a reason why I introduced you to these skills before anything else. Because it's highly likely for SEN teachers to meet challenging situations where they'll need these skills to manage a classroom or anything of this sort well. If you, for example, lack patience or empathy, you'll most likely hate your job. So knowing the skills that you'll need and the roles, you will assume beforehand will help you make an informed decision.
Now, onto the next important point-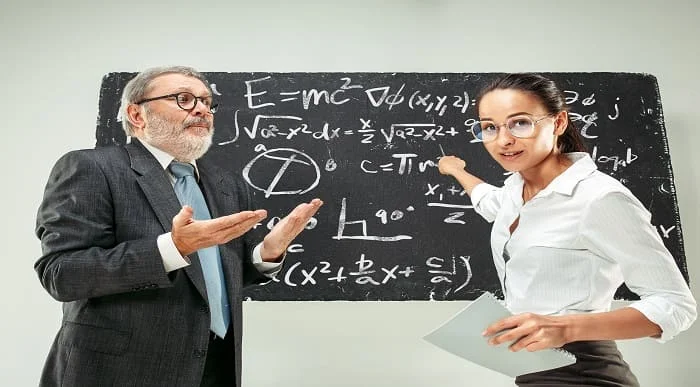 Train the Trainer Online – Mega Bundle
Accredited Courses
Tutor Support Included
3 Installment Plan at checkout
14 Days Money Back Guarantee
Roles and Responsibilities of SEN Teaching Assistants
Primarily, a SEN teaching assistant is there to support the teacher and aid the pupil in developing their understanding. But this simple sentence does not cover everything that you'll do in a typical workday. Let's give you some examples-
You'll teach a class of individuals or small groups of pupils in a classroom setting or outside a classroom setting.
You'll also prepare lessons and resources as well as prepare tasks and assessments.
You'll assess and mark those works accordingly.
As pupils that need SEN will vary depending on the complications they are facing, you'll need to develop and adapt conventional teaching methods to meet pupils' individual needs.
You'll also be using special equipment and facilities, such as audiovisual materials and computers, to stimulate interest in learning. The equipment is very much the same as a conventional classroom, but the content you'll be making has to meet the individual requirements of your pupils.
You'll need to learn to use specialist skills. The skills you'll need, however, depend entirely on your classroom. For example, you may need to learn to teach Braille to pupils with visual impairments. Or you may need to take a course on British Sign LanguageOr you may need to take a, for example, to teach sign language and lip reading to students who have hearing impairments.
Your teamwork skills will be put to the test when you collaborate with the classroom teacher to define appropriate activities for the pupils in relation to the current curriculum.
Some children who have long or short-term learning difficulties may not adapt well to the classroom setting that you've created for the entire classroom. In that case, you'll assess and work with colleagues to identify their support needs and address those needs individually.
In any institution that promises to deliver quality education, the headteacher and governing body will expect you to work with them to ensure your working environment meets the Equality Act (2010) requirements in terms of reasonable adjustments and access arrangements.
You'll be liaising with other professionals, such as social workers, speech and language therapists, physiotherapists and educational psychologists.
SEN pupils often need the help of their parents and guardians to learn. So you'll often be working closely with them.
As you climb up the ladder in your role in your institution or organisation, you'll often take on the task of organising activities such as community visits, school outings or sporting events that'll stimulate learning in your pupils.
In some cases, severely disabled pupils may need some sort of personal care and medical needs. You'll also be assisting in these tasks.
Administrative tasks, including updating and maintaining records of your pupils' progress, will be on your routine too.
One other important task that you may not take on daily but will come up is attending statutory annual reviews or other related meetings. For example, these can be Looked After Child (LAC) reviews regarding students with an SEN, which may involve reviewing Education, Health and Care (EHC) plans.
Your institution or organisation will have you regularly attend in-service training as a part of your professional development.
---
How to Become a SEN Teaching Assistant
Qualifications of A SEN Teaching Assistant
To start out as a SEN teaching assistant, you can choose a number of ways. You're not really limited by your academic or professional background, as there will always be a way to train and earn the qualifications needed to become a SEN TA. Let's explore the different ways to get into this role. You can get into this job through-
A college course
An apprenticeship
Volunteering
Applying directly
Top Courses of this Category
College courses
A college qualification can help you get started on your journey to becoming a SEN TA. The types of college courses you need to look for include-
Level 2 and 3 Certificate in Supporting Teaching and Learning in Schools
Level 3 Diploma in Childcare and Education Early Years Educator
T Level in Education and Childcare
While doing some courses, you may be able to get a placement working with children who have special educational needs to help boost your knowledge and abilities.
Entry requirements for these courses
Depending on the course that you chose, you may need-
2 or more GCSEs at grades 9 to 3 (A* to D), or equivalent, for a level 2 course
4 or 5 GCSEs at grades 9 to 4 (A* to C), or equivalent, for a level 3 course
4 or 5 GCSEs at grades 9 to 4 (A* to C), or equivalent, including English and maths for a T level

An apprenticeship
Apprenticeships are another excellent way to become a SEN teaching assistant. You'll have lots of hands-on experience as you'll be working directly with other SEN teachers. The tasks they give you and the general guidance you'll receive will give you a more sumptuous feel as to what working in a school entails.
Apprenticeships that are relevant to this role include-
intermediate early years practitioner
advanced early years educator
advanced teaching assistant
As of now, there are no set entry requirements for entry into an apprenticeship. But, with that being said, you may have a greater chance of being accepted if you have-
Some GCSEs, usually including English and maths, or equivalent, for an intermediate apprenticeship
5 GCSEs at grades 9 to 4 (A* to C), or equivalent, including English and Maths, for an advanced apprenticeship
On-Demand Accredited Courses
Analyze data quickly and easily with powerful PHP library! All datasets included where beginners welcome!
Volunteering
Volunteering can also get you relevant experience for the chance of getting a job as a SEN TA. You can volunteer-
In a local school
A community organisation
Volunteering can not only provide you with paid work but also the opportunity to gain relevant qualifications too.
If you already have experience working with children who have disabilities or learning difficulties, you can apply for special needs teaching assistant jobs directly. There is no set requirement in this case. In addition, each school sets its requirements relevant to its academic activities and learning standards.
Check the job vacancies to learn about these requirements and if they fit you well. If you can open up a good line of communication between yourself and the school, that'll undoubtedly help greatly.
---
Additional information
If you want to ensure that your qualifications are seen more favourably, you can also learn some additional relevant skills like communication methods including-
Makaton
Having some understanding of the needs of pupils with disabilities or conditions like sensory impairments or Autism

Professional and industry bodies
Becoming a member of the National Association for Special Educational Needs will also help you in the case of professional development.
---
Career Path & Progression
If you want a good understanding of what your career as a SEN TA will entail, look at the progression in this role and similar opportunities. It'll give you a good idea of how to advance your career.
After you land a job at a school or an organisation, they will give you access to specific training, like British Sign Language and Royal National Institute of Blind People (RNIB) courses.
They may also provide you with some further training on conditions like dyslexia or autism to help you understand your pupils a bit more.
After gaining some experience, you may take a course to become a Higher Level Teaching Assistant (HLTA).
With further experience and study, you could become a fully qualified Special Education Needs teacher or even a mainstream teacher.
Develop Your Team to Lead The Industry
Get fully accredited thousands of high quality online courses taught by the world's leading experts suitable to companies of all sizes.
Staff Training
---
Difference Between SEN Teaching Assistants & Fully Qualified SEN Teachers
Let's explore the differences between SEN teachers and SEN teaching assistants. The major differences lay in the roles that they assume in the institutions and their responsibilities.
SEN teachers-
 Prepares and plans lessons and teaching materials
Sets up the classrooms accordingly
Organises displays and resources
Teaches whole class lessons
Directs the work of learning support
SEN teaching assistants-
Marks and assess children's work
Updates records
Talks to parents and carers about their children's progress
Works with other professionals like education psychologists and social workers
So like the title of their name, SEN teaching assistants work to supplement the works of the SEN teachers or teachers in general. Their expertise helps alleviate the pressures off of the teachers.
They also assume the responsibilities of other everyday school tasks. A fully qualified teacher can also do those tasks, but their expertise is better spent where it is needed and tasks less qualified people cannot do. Further, there's a reason why the roles of teaching assistants exist. Over time these teaching assistants gain the relevant experience and expertise to become fully qualified teachers.
So, although teaching assistants shoulder some of the burdens of the fully qualified teachers, it is ultimately the teachers who will be made responsible for the learning progress of all the children of a class and will be scrutinised for how teaching assistants are utilised in the classroom.
---
Salary of a SEN Teaching Assistant
The national average of a SEN teaching assistant salary is £17,000.
When starting out, you can expect your earnings to be around £12,500, and once you gain some experience, this will rise up to £23,000. However, your salary will vary depending on the organisation and your location.
---
FAQs
What qualifications do you need to be a sen teaching assistant?
A  high school diploma or GED is required for the position of teaching assistant. Additionally, you must be at least 18 years old and clear any background checks, drug tests, physicals, and other screenings mandated by your region.
You can get into this job through-
A college course
An apprenticeship
Volunteering
Applying directly
How much does a SEN Teaching Assistant earn?
In the United Kingdom, a SEN teaching assistant makes an average pay of £23,400 per year, or £12 per hour. The starting salary for entry-level positions is £21,450, while the average yearly salary for experienced workers is £34,510.
What skills do you need to be a SEN teaching assistant?
A SEN teaching assistant must have-
Ability to take pleasure in teamwork.
Sensitivity and comprehension
Outstanding verbal communication abilities.
Patience and the capacity to maintain composure under pressure
Teaching experience and course design skills.
Must be adaptable and flexible.
The capacity to comprehend how others react.
How can a teaching assistant support a child with special needs?
A teaching assistant support a child with special needs by
Developing lesson plans.
Taking part in review sessions.
Finishing evaluations or checklists.
Speaking with parents and experts.
---
Conclusion
Special Needs Teaching Assistants are highly valued members of the teaching team in any school or organisation. Their roles are very much sought after in today's job market. The skills and the passion of the SEN teaching assistants can make a massive difference in the lives of children and young people with disabilities or learning difficulties.
Mainstream schools, independent schools or support needs schools- all kinds of educational institutions need them. They support the SEN teachers in teaching their pupils to face global challenges.
You may have noticed that your options are pretty straightforward to become a SEN teaching assistant. But your individual strengths and skills will play a huge role in this. So make sure that you read this blog well to familiarise yourself with those personal skills as well as the qualifications needed to become a SEN teaching assistant.
---
What to Read Next: