Education and Training
How to Become a Primary School Teacher – Step by Step Guide
A primary school teacher helps children develop their reading, writing and learning skills. So, now the question is, "how to become a primary school teacher?" A career as a primary school teacher can involve a dedication to ensuring that every child reaches their full potential, as well as a desire to inspire young minds.
Further, if you have excellent communication skills and enjoy spending time with young children, you might enjoy a career as a primary school teacher. In this article, we'll go over the steps you can take to get started as a primary school teacher.
How to Become a Primary School Teacher?
A primary school teacher is a professional who educates children aged four to eleven in Northern Ireland and Scotland from primary one to seven and in Wales and England from reception to year six.
Likewise, primary school teachers teach in a range of locations, including nursery schools and public or private primary schools.
So, What do you need to be a primary school teacher? The following are some of the requirements for becoming a primary school teacher: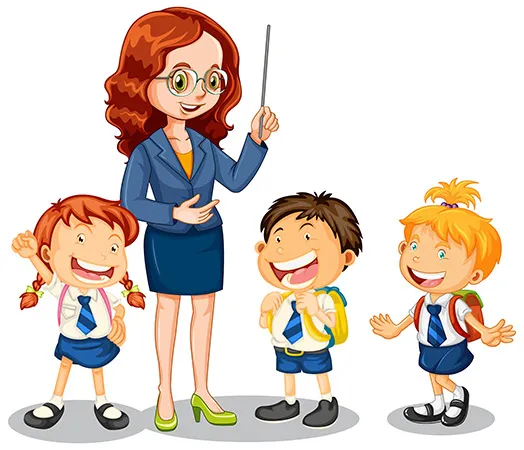 Educational Qualification
Obtaining an appropriate bachelor's degree and completing a district- or state-approved teacher preparation program are generally considered the qualifications required to be a teacher.
That is, you can enrol in postgraduate primary or secondary beginning teacher training courses if you have a bachelor's degree or an equivalent qualification.
You'll also need the following GCSEs (or similar qualifications) with a grade of 4 (C) or higher:
English.
Mathematics.
Science if you want to teach primary.
If you don't have GCSEs, you may be able to show that you fulfil the standard in another way.
Are you looking for a Teacher Training Online Course?
If you are looking for a
Teacher Training Online Course
that can improve your student management skills and prepare you to deliver confident lectures, then look no further. We've got a course for you that will help you learn the basic strategies to provide instructions to students while developing their skills and personalities.
Apprenticeship
If you have a relevant degree and want to educate kids aged 5 to 11, you can also take this career path through a teacher higher apprenticeship. GCSEs (or equivalent) in Mathematics, English, and Science in grades 9 to 4 (A* to C) are normally required, as well as a degree in a relevant subject.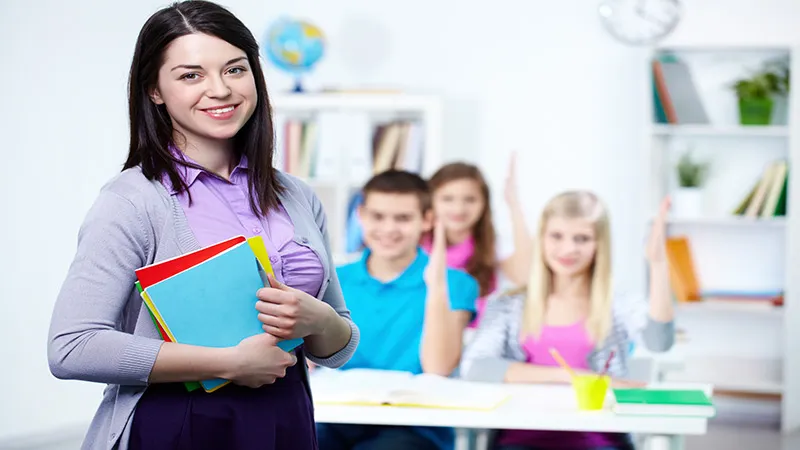 Skills and Experience
Being a teacher requires a number of soft skills and qualities, including honesty, openness, kindness, and others. However, you'll need to work on some practical skills, such as:
Teaching methods knowledge and the capacity to write lessons and build them into a learning course.
Knowing how to control the classroom environment so that students can learn while being safe.
Collaborate with others, sometimes under pressure.
Be adaptable.
Excellent verbal communication abilities.
Excellent organisational and management abilities.
Computer literacy is also needed to be very high.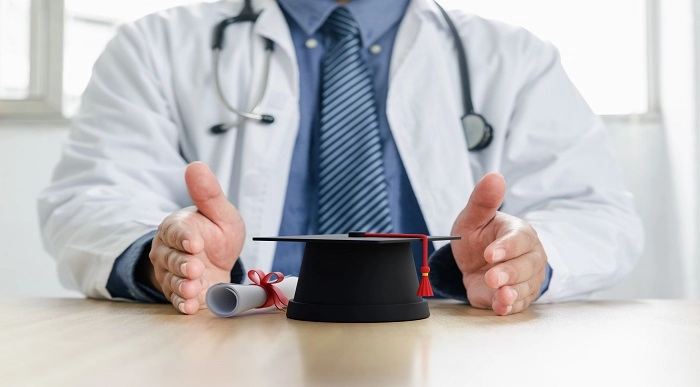 Certificate in Teaching & Training Course Online
Accredited Courses
Tutor Support Included
3 Installment Plan at checkout
14 Days Money Back Guarantee
Professional Degree
A primary school teacher's qualifications include both an undergraduate degree and postgraduate study. In addition, an undergraduate degree that leads to qualified teacher status (QTS), such as a Bachelor of Education, could help you get into this position (BEd).
What A-levels do you need to be a teacher?
For a degree, you'll typically require GCSEs (or equivalent) in Maths, English, and Science in grades 9 to 4 (A* to C), as well as two to three A-levels or similar.
If you don't have QTS but have a degree in a curriculum area, you can become a teacher by doing a postgraduate teacher training course at a university or through a school-based training program.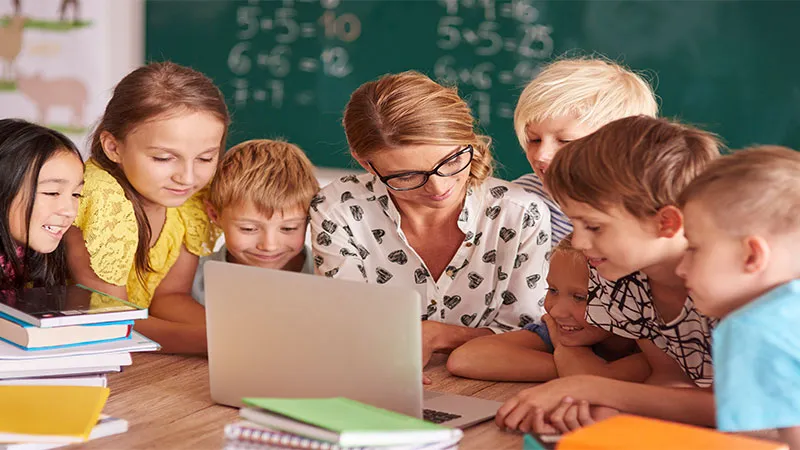 Why Do You Want to be a Primary School Teacher?
1. Teaching is a rewarding profession
The thing about teaching is that you can see the good results on a daily basis when you're interacting with children.
For example, small things like helping a child with an issue or helping them understand a difficult topic can become really satisfying.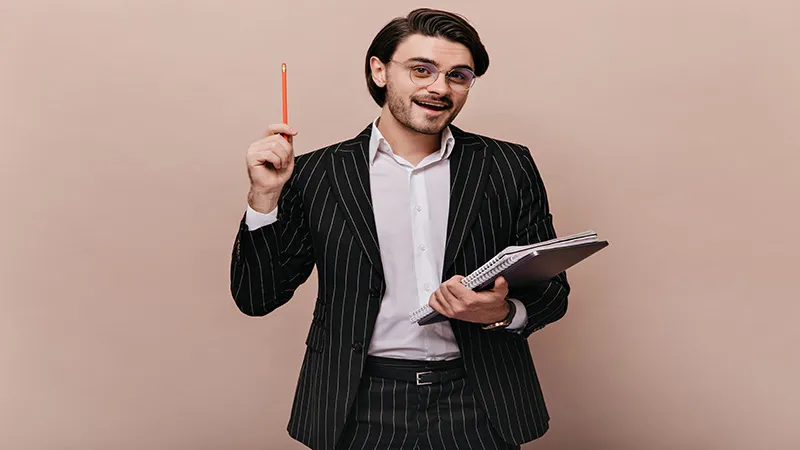 2. You'll be making an impact
Teachers greatly influence what or how students will become in the future. In addition, teachers who have the ability to motivate, support, and care for their children have a significant impact on their life.
3. You'll have an enjoyable vacation
Craving for vacation is common irrespective of age and profession. Being a primary teacher, you might have to plan lessons around Christmas and Easter, but six weeks off during the summer is nothing to complain about.
4. It is possible to have a good time
Obviously, handling young children might be challenging at times, but they can also be really entertaining.
Being able to laugh with the people you work with is a definite bonus in any profession. You'll also have the ability to be creative with some of your classes, which may be a fantastic way to spend time.
5. Each day will be unique
There are probably many jobs that claim to present employees with new challenges every day, but only a few will be as different or changeable as the work you'll be doing as a primary school teacher.
Working with young children might be challenging at times, but it will keep you on your toes.
Top Courses of this Category
How to Get Into Primary Teaching Without a Degree?
If you don't have a degree, there are many options for you to become a qualified primary school teacher. The ideal option for you is chosen by your particular circumstances as well as your confidence in your desire to teach.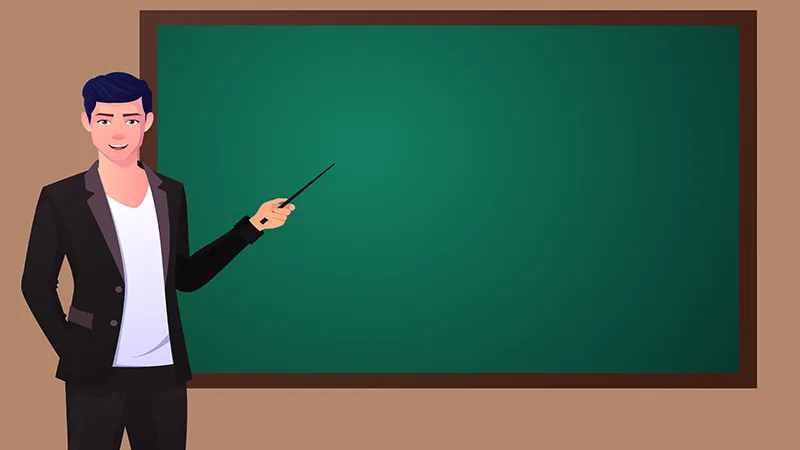 To teach in a Maintained School (a state school that is maintained by a Local Education Authority (LEA)) in the United Kingdom, you must have Qualified Teacher Status (QTS) and a 2:2 degree. Further, the majority of schools are public schools run by local authorities. So, the easiest way to become a teacher is to have a bachelor's degree with QTS.
Further, this involves three years of full-time education. This path, however, is not for everyone.
Sometimes, it is even possible that you can't afford to attend school full-time for three years or that you don't meet the admissions requirements. So, don't worry, there are plenty of alternative ways to get into primary education.
Another option is to enrol in an undergraduate programme without QTS and then complete a one-year postgraduate teacher education programme that grants QTS.
In conclusion, this path entails four years of study.
Duties of Primary School Teacher
Teachers in primary schools often cover a wide range of subjects from the national curriculum, with a focus on the fundamental areas of literacy, numeracy, and science.
Some are experts in a specific field, such as math, languages, or science. A primary school teacher's typical responsibilities include the following:
Lesson planning and preparation.
Developing learning resources.
Checking and offering comments on students' work.
Attending parent-teacher conferences.
Coordinating extracurricular activities.
Preparing for inspections.
Pursuing professional advancement.
Salary and Facilities
According to Payscale:
An entry-level primary school teacher with less than 1 year of experience can expect an average salary of £23,748, including tips, bonus, and overtime pay. (Based on 132 salaries)
An early career primary school teacher with 1-4 years of experience gets an average salary of £25,732. (Based on 792 salaries)
A mid-career primary school teacher with 5-9 years of experience makes an average salary of £30,851. (Based on 404 salaries)
An experienced primary school teacher with 10-19 years of experience makes an average salary of £34,269. (Based on 328 salaries)
Employees with a long career (20 years or more) get an average total salary of £34,937.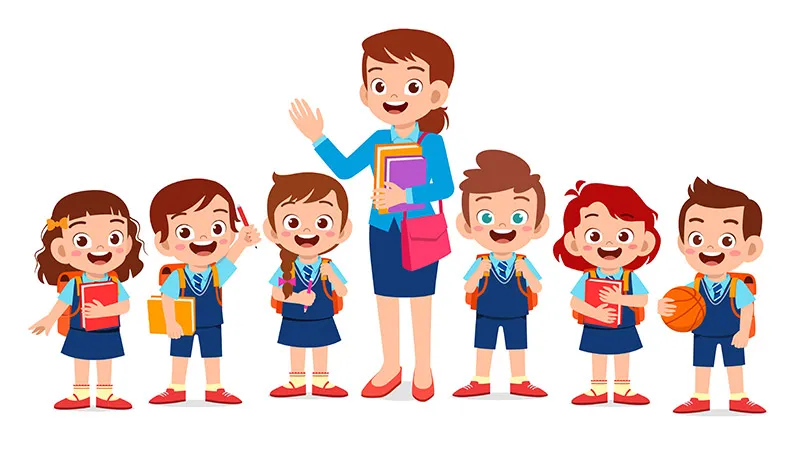 FAQ
How long is teacher training for primary school?
For all primary school teachers, the Certificate in Education (c-in- ED) is a one-year mandatory teacher training.
Is primary teaching a good career?
It's a rewarding profession, and there's currently a significant demand for primary school teachers to provide short-term cover in primary schools around London.
How do I become a primary school teacher in Australia?
To work as a primary school teacher in Australia, you must first earn an approved bachelor's degree and then register with the Teacher Registration Authority in your state or territory.
How many years of college do you need to be a primary school teacher?
Bachelor of Education (Primary) or Bachelor of Education (Early Childhood/Primary) degrees are required. This usually takes four years of full-time education.
How long does it take to become a teacher UK?
In general, it takes four to five years to become a teacher.
Can you become a teacher without a teaching degree in Australia?
To work as a teacher in Australia, you must have a university degree.
How much do primary teachers earn in Australia?
According to Talent.com, primary school teachers in Australia earn an average of $89,837 a year, or $46.07 per hour.
Are primary school teachers in demand in Australia?
Yes. Despite the fact that the number of teachers in Australia is increasing, studies suggest that the country is unable to keep up with the increase in students.
What are the average weekly working hours for teachers in the UK?
According to The Guardian, teachers in England work an average of 47 hours per week.
What is the salary for an unqualified teacher?
According to Prospects, the salaries for unqualified teachers in England and Wales range from £18,169 to £28,735.
Conclusions
Helping students learn, grow, and develop is a rewarding experience that goes way beyond a paycheck. Teaching is a fantastic profession. Focusing on the well-being of others is one way to achieve happiness and satisfaction in life.
It's a wonderful feeling to be able to direct someone along a path that will bring them success and happiness.
I hope this article has given you the required understanding of how to become a primary school teacher.
What to Read Next: