Counselling & Psychology
How Long Does It Take to Become a Counsellor
Are you compassionate, considerate and unbiased in nature? Do you value human emotions and is concerned about the wellbeing of people? If you inherit any of these characteristics, counselling might be the right career choice for you.
We all face challenges at some point in our lives. There is trauma, anxiety, stress and a lot more that we often bury in ourselves. At this point, counsellors are the ones to whom we can approach for emotional and psychological support.
Counsellors provide a safe and confidential environment to support people experiencing emotional difficulties. They help their clients to explore their behaviour patterns and make their own choices. This job of counselling requires empathy and commitment towards clients.
If you are interested to know more about counselling and aim to be a counsellor, read this blog thoroughly.
Who is a Counsellor?
A Counsellor is a trained mental health professional who addresses clients' emotional and relationship issues and offers different types of assistance through talk therapy.
How long does it take to become a Counsellor?
The time it takes to become a counsellor depends on various factors like the field of counselling you choose, the number of degrees you achieve and so on. However, it can take a minimum of three to five years if you want to become a licensed counsellor.
What does a Counsellor do?
A counsellor's responsibility is to actively listen to clients taking time and showing them empathy and respect while talking about their issues and problems. A counsellor's aim should also be to bring positive changes to the clients' lives by reducing confusion.
Some of the common duties of counsellors are-
Work with individuals, groups and communities to deal with mental health issues
Meeting and discussing with clients about their emotions and experiences
Examining issues like abuse, bullying, anger management, depression, relationships, self-image, stress and suicide
Helping clients in increasing their ability to cope with challenges
Supporting clients to explore their behaviour patterns and make their own choices.
Developing therapeutic processes
Referring clients to psychologists or  other healthcare professionals
Where do Counsellors Work?
You would have the opportunity of working in a number of sectors as a counsellor if you have the state license and a master's degree in the relevant field. Counsellors have a scope of working in-
Mental health clinics
Hospitals
Drug and alcohol rehabilitation programs
Nursing homes
Schools
Private practices
Government and community agencies
What are the Required Skills to be a Counsellor?
A counsellor should have-
Self-awareness and empathy
Excellent observation and listening skills
A non-judgemental attitude and respect for others
An ability to establish rapport with people from all backgrounds and to gain their trust
The ability to work well as part of a multidisciplinary team
An understanding of the importance of confidentiality
An understanding of equality and diversity issues
Personal integrity
Patience
An energetic and positive approach
Time management skills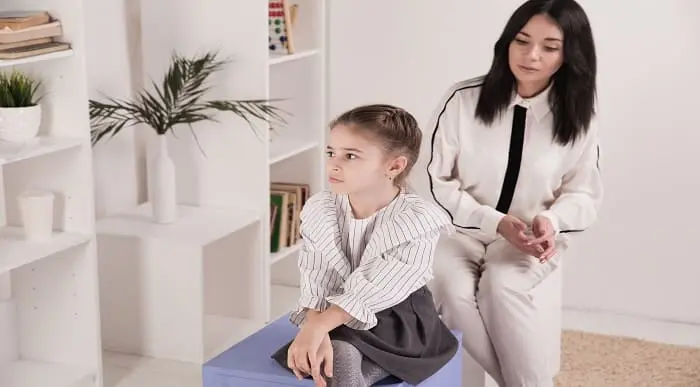 Child Counsellor Training Course Online Level 3
Accredited Courses
Tutor Support Included
3 Installment Plan at checkout
14 Days Money Back Guarantee
How to Become a Counsellor?
If you are interested in the counselling profession and want to be a counsellor, first decide whether you want to go for the vocational or academic route.
If you choose the vocational route, you can take an introductory counselling course to gain basic counselling skills.
On the other hand, the academic route would require completing a bachelor's and master's degree in counselling. Have a look at the following steps to know how to become a licensed counsellor.
Earn a Bachelor's Degree
Complete an undergraduate degree in counselling, psychology or sociology to start your journey of becoming a counsellor. An undergraduate qualification might give you significant practical experience in a work environment.
Pursue a Master's Degree
To build a successful career in counselling and obtain state licensure or certification, you will need to earn a master's degree in counselling. Having a master's degree in counselling with a state license would demonstrate to employers and clients that you are a qualified and competent counsellor.
Complete Internship or Practicum
A master's program in counselling requires a minimum number of documented hours in supervised clinical fieldwork which can be either a practicum or an internship program.
The hours completed during your practicum should range from 100 to 300 hours. Students have the opportunity to work alongside licensed or certified counsellors. They also attend meetings, participate in training, and write reports and clinical notes.
In addition, you need to complete 600 hours of internship to be eligible for the license. Students can either work under the supervision of a professional counsellor or independently with the clients. Furthermore, as an intern, you would be responsible for keeping clinical records, engaging in professional development, and collaborating and interacting with other counsellors.
Obtain Counselling License or Certification
You need to obtain a license or certificate otherwise, most states will not allow you to practice or accept health insurance from clients. A valid state counselling license or certification proves that you have met the qualification standards, including a minimum level of education as a counselling professional.
While trying to get a license, research the licensing requirements in your state, learn how many hours of fieldwork is necessary and find out the details about licensing or certification exams to be aware of costs, study guides and registration.
Choose a Counselling Career Path
There are a range of issues that counsellors cover with clients, which includes-
Before applying for the job, explore all the counselling fields and the types of clients you would like to help.  With a state license and a master's degree, you would have career opportunities in hospitals, mental health clinics, schools and so on. Choose to work in the sector that best suits you and is convenient for you.
Top Courses of this Category
What is the Salary Range of a Counsellor?
The pay of a counsellor varies depending on the type of employer, location, experience and specialist skills.
As per payscale, "The average salary for a Mental Health Counselor is £26,894. A mid-career Mental Health Counselor with 5-9 years of experience earns an average total compensation of £28,702. An experienced Mental Health Counselor with 10-19 years of experience earns an average total compensation of £29,039."
According to prospects.ac.uk, "Private practice counsellors typically charge between £40 and £80 for a 50-minute session, depending on a range of factors, including location and the client's circumstances." 
As suggested by ucas,"There's an expected 6.4% growth in the counselling workforce by 2024."
What is the Work Environment like for Counsellors?
A counsellor's working environment would depend on which field they are working in. Counsellors who work in academic settings, government, or business settings generally set a weekly schedule, i.e. 40 hours a week.
Those who have their own offices and work in private practice are able to set their work schedule. They might work in the evening hours or even during weekends to accommodate the schedules of their clients.
Further, as a counsellor, you would be holding sessions with individuals and groups in a safe and confidential environment. You need to encourage your clients to look at their life decisions and find their own way to make a positive change in their life.
Conclusion
The job of a counsellor is both challenging and rewarding. Even though confronting vulnerable patients and providing them help and support requires a lot of patience and dedication, your empathy and commitment are the key elements to bringing positivity to your clients' lives.
Subsequently, through your education and experience, you can establish yourself as a successful counsellor. If you are looking for an online course to learn the basics of counselling to get started, check out Lead Academy and find a suitable counselling course for yourself!
What to Read Next: