Mathematical
How to Get A and A* in Maths A Level – The Ultimate Guide
Maths A-Level is a terrific subject that allows you to improve your logic, reasoning, and problem-solving skills. It does so by combining Pure Maths modules such as algebra, geometry, and functions with Applied Maths modules. It demonstrates to potential employers that you have a logical mind capable of presenting well-organized arguments to solve numerical issues — a highly sought-after ability. But, how to get A and A* in maths A level? And how hard is A level maths?
So, this is what we're going to discuss today: "How to ace A level maths?"
What is Maths A-Level?
A Level Maths (sometimes known as single maths) is primarily a basic mathematics course that covers standard mathematical ideas such as calculus and trigonometry.
So, why study A level maths?
Math skills will help you in achieving your academic objectives. Many undergraduate university degrees require it, and it might also broaden your possibilities if you choose to pursue postgraduate education. The transferrable skills you'll get from studying maths will be useful in a variety of fields.
Are you looking for a GCSE Maths course?
Our
GCSE Maths Course
 is designed to help students comprehend simplification rules, estimates, scientific notation, standard form, and other advanced mathematics subjects. The learners will improve not only their fundamental abilities but also their advanced talents after completing the course.
Difference Between Maths A-Level and Further Maths
Further Maths broadens your grasp of mathematical ideas, particularly in 'applied' domains (like statistics or mechanics). These are more directly related to finance or engineering degrees.
You must study A Level Maths in addition to Further Maths. However, you can do Maths on its own if you are not planning to take Further Maths. Some colleges require applicants to have both qualifications if they want to study math at the undergraduate level.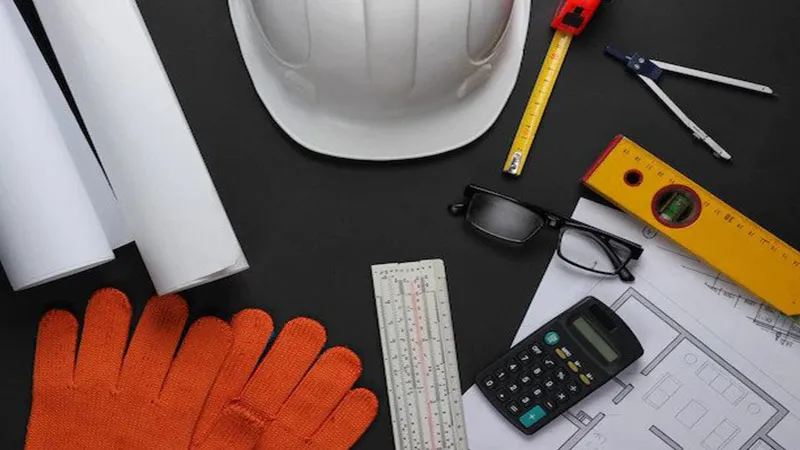 Entry Requirements for Maths A-Level
Currently, you'll need a minimum of five GCSEs at grade 4-9 or better, including English Language, to study A Levels. You will have to study GCSE Maths alongside your A Levels if you do not achieve a grade 4 or above in GCSE Maths.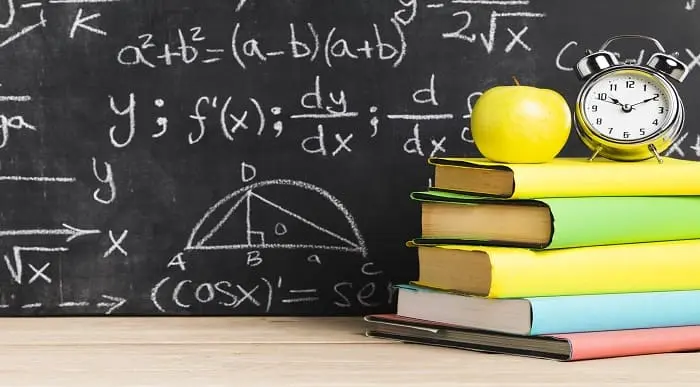 Functional Skills Maths Level 2
Accredited Courses
Tutor Support Included
3 Installment Plan at checkout
14 Days Money Back Guarantee
Opportunities
Apprenticeships
Apprenticeships in accounting, engineering, teaching, and technology can benefit having a mathematics degree.
Employment Opportunities
There are many sectors that you can explore if you take maths. The subject makes you that much more valuable and useful to employers. These include:
Accounting technician
Acoustics consultant
Actuary
Actuarial analyst
Aerospace engineer
Air traffic controller
Bank manager
Chartered accountant
Civil engineer
Credit controller
Criminologist
Cyber intelligence officer
Data scientist
Statistician
Economist
Electrical engineer
Finance officer
Financial adviser
Insurance underwriter
Investment analyst
Meteorologist
Research scientist
Software engineer
Stockbroker
Tax adviser
The A-Level in Mathematics is a highly sought-after qualification that is highly valued by universities and companies alike. Many higher education courses, as well as prospective careers, can benefit from the abilities obtained. Many pupils go on to university to study medicine, engineering, computing, economics, and physics, among other subjects. Students who study Maths also secured apprenticeships with major firms such as BAE Systems and KPMG.
Because everyone is required to study maths at GCSE, it's important to note that a Grade 5 or higher is required to pursue a math-related career.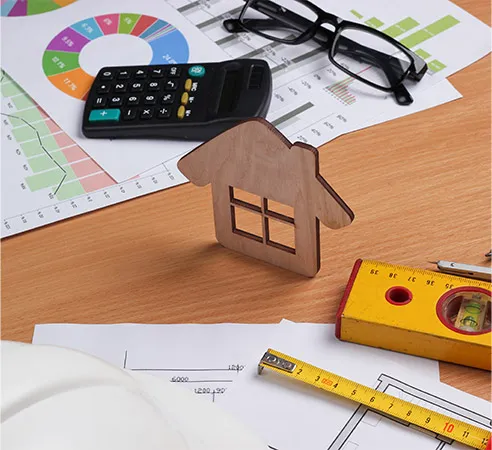 Degrees
Certain degree subjects, such as Engineering, Physics, Statistics, and Economics, require A level mathematics. A level Mathematics is a common topic taken by students on degrees as diverse as Architecture, Law, and Psychology, despite the fact that it is not a requirement.
What You'll Study
There is a variety of options available at A level, including core maths, pure maths, advanced maths, and statistics, and there is a scarcity of people going into careers that require a lot of maths!
It includes studying:
Pure maths – using algebra, graphical techniques, and new material such as calculus.
Statistics – including data analysis, graph interpretation, and new topics such as the Normal distribution and hypothesis testing.
Mechanics – studying the motion of objects by considering forces and interpreting graphs representing motion.
Problem-solving, data analysis, attention to detail, and communication skills are just a few of the abilities you can learn through math.
With that said, you'll primarily study the following topics in detail in A-Level Mathematics.
Algebraic Fractions
Coordinate Geometry
Differentiation
Exponentials and Logarithms
Functions
Integration
Numerical Methods
Proof
Quadratics
Sequences and Series
Trigonometry
Vectors
We're giving you a glimpse of the curriculum of A-Level Mathematics in the following table. It's a syllabus that applies to international settings, and thus we think it's a perfect representation of what you can expect to see in A-Level Maths.
Content Section
Assessment

Component

Topics Included
Pure Mathematics
Paper 1

Quadratics
Functions
Coordinate geometry
Circular measure
Trigonometry
Series
Differentiation
Integration

Pure Mathematics
Paper 2

Algebra
Logarithmic and exponential functions
Trigonometry
Differentiation
Integration
Numerical solution of equations

Pure Mathematics
Paper 3

Algebra
Logarithmic and exponential functions
Trigonometry
Differentiation
Integration
Numerical solution of equations
Vectors
Differential equations
Complex numbers

Mechanics
Paper 4

Forces and equilibrium
Kinematics of motion in a straight line
Momentum
Newton's laws of motion
Energy, work and power

Probability & Statistics 1
Paper 5

Representation of data
Permutations and combinations
Probability
Discrete random variables
The normal distribution

Probability & Statistics 2
Paper 6

The Poisson distribution
Linear combinations of random variables
Continuous random variables
Sampling and estimation
Hypothesis tests
How to Get A/A* in Maths A-Level?
How to Get A in Maths A-Level?
Getting an A in maths A-Level is much more easier than you think. You'll need to score 55% or more to get an A. However, it's not the maths itself or the perceived difficulty of it that holds the students back. There are several other factors. We're going to discuss these below.
Confidence
Since you're looking at this blog, it wouldn't be a stretch to say that you're likely to be one of those who are not sure how to get better at maths.
Some students fear maths so much that they lose passion for it. If you don't love the subject, it will likely haunt you for the rest of your life. But that's true for any other aspect of life. So all you need to do is be confident.
Imagine yourself being one of the most talented in your class. Believe that you can do it. You'll see that your love for maths will come back. You'll practice more, you'll start thinking more creatively. Even if you were one of the weakest in your class, you'll see that you're starting to surpass the ones that are bright, but lazy.
Eventually, you'll see that talent, bright- these words mean nothing. Maths is all about confidence and practice. If you love the subject, you'll do good in it, no doubt.
'Break-Up' With Your Fear of Questions and Discussions
Shyness is the second roadblock to your getting good grades in A-Level. M
Remember a class is a learning hub. In a classroom, there are no "silly questions." If you ask anything that comes to mind, you may simply end up making your classmates laugh. But if you don't ask the question, you never know when you'll get another chance to understand the topic.
The same goes for discussions. Never leave behind an opportunity for discussion sessions with your classmates. They are a valuable resource. Use this resource.
The only thing shyness will accomplish is slow down your progress. So, don't be afraid to ask questions.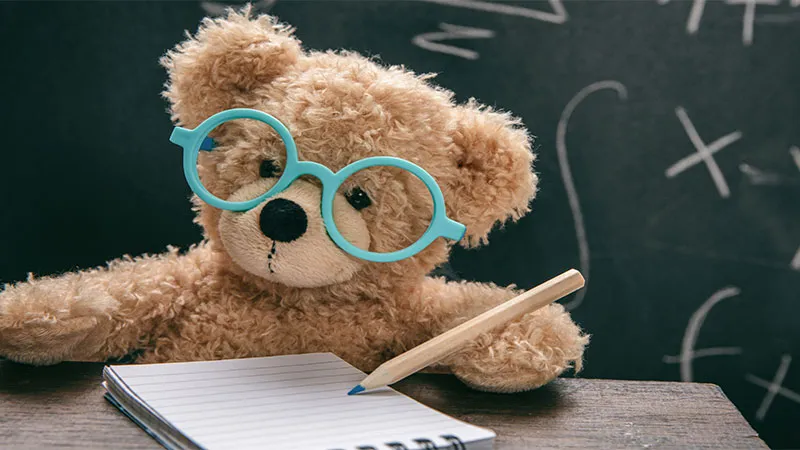 Master the Basics
When we say 'basics', we're referring to the fundamentals which are the first stepping stones in understanding maths.
For instance, BODMAS and PEMDAS. These concepts are so basic yet so vital in getting your calculations right. Make sure that your basic knowledge is strong. If it's not, it's easily done with an online course like this. You'll probably be done with the course in a week or two. This foundation will seal up any weaknesses in your basic knowledge and as a result, maths will become much more fun for you.
Routine Practice and Tests
We cannot emphasize this point much more than we already have. Maths is all about
"regular and consistent practice."
If you allow for huge gaps in your routine, you'll more than likely forget most of the things that you've learned. So keep the regular practice in your routine.
One other thing that you also need to include is self-tests. This will help you to track your progress and find your weaknesses. You'll see these for yourself once you sit for a few exams, even during your first month of regular practice days.
Use the Internet
The internet is one of the biggest resources that you will ever come across. Millions of us use it for good reason. Lectures are not always the best way to learn certain topics.
Learn how to use helpful math apps and websites such as Khan Academy or Wolfram MathWorld, and so on.
You can use GMAT Club if you're looking for a more focused practice tool.
Never Ignore the Hurdles
Lastly, if you come across a question that you understand but you can't finish it within a given time, don't stop tinkering with it. Get to the bottom of why you can't do it. If you address the problem at the root level, you'll likely address your weakness much more efficiently than you think you can.
Yes, it will take some extra time and effort, but it will be worth it. What's more, is that these skills are transferable. Maybe you'll come across similar problems in other disciplines and you'll see how your understanding of, say, certain arithmetic problems is helping you in, say, trigonometry.
How to Get A* in Maths A-Level?
Now to the topic of getting the best grades.
To earn the best grades, you must not only grasp the curriculum thoroughly, but you must also avoid making mistakes in your work. You need to acquire more than 80% of the marks to get an A* as opposed to 55% for A, thus you can't afford to make mistakes in the calculations.
Ideally, You should be in the top 20% of your peer group, and for conscientious diligence, you should be in the top 20%. If you just scrape into the top 20% for aptitude, you'll need to work more, and if you only scrape into the top 20% for diligence, you'll need to work even harder.
So, getting an A* is undoubtedly more difficult, and it is determined by several factors in addition with the ones involved in getting an A:
Past Papers and Preparation
Getting the best grades requires a great deal of practice. If you study a lot of past papers, you'll find that the same questions appear again and over again, with minor alterations. You must be fluent in these queries so that you are not surprised by them. Ideally, you want to be at the point where you've seen all of the questions and the papers are starting to feel familiar.
So, do past exam papers after papers (of various exam boards) till you're intimately familiar with them. As we said above, one quirk of A Levels is that the questions for each topic are always in the same format. You become used to this format and discover what common faults you make by doing past papers. Many students suggest doing this as they used to do this too when they were studying for exams.
Become Fluent in Integration
A lot of teachers say that this is the topic that distinguishes A* students from the others. There are so many distinct strategies for integration that deciding which one is best in any given case can be complicated and time-consuming. As a result, you should set aside plenty of time for integrated revision, particularly when looking at textbook mixed tasks or the questions by category that I have compiled.
Rules Mean Nothing if You Don't Understand Them
The great thing about A level maths is that, once you understand the rules and theories, you can pretty much do any question. There are of course some questions which are more difficult than others, but as long as you have a good understanding of the basic concepts, you should be able to get full marks.
So how do you make sure you understand the rules and theories? Well, first of all, you need to make sure you attend all of your classes and pay attention. It sounds obvious, but it's really important to do this if you want to get a good grade. Secondly, you should try and do as much extra reading as possible. There are loads of great books out there that can help you understand the concepts better.
Finally, don't be afraid to ask for help if you need it. Your teachers are there to help you and they want you to succeed. If you're struggling with something, just ask them and they'll be more than happy to explain
Top Courses of this Category
Curiosity Killed the Cat, but It Makes Good Mathematicians
If anyone asks to describe mathematicians in one word, it will probably be 'Curious'. For mathematicians, every difficulty is a source of fascination. These issues aren't only confined to math problems. Our cosmos are also riddled with math problems and solutions. You'll see how math is linked with every subject you choose.
But, in order to appreciate this magnificent relationship between our universe and mathematics, you must first be curious. You have to learn to ask questions and how to discuss them with people. You'll see how creativity opens up like a big red rose!
Luck
Yes, luck is a factor. It may sound controversial, but we have to factor in the point that nobody is flawless, and it's quite natural to forget a few formulas. If the questions solely cover the material you studied in great detail, achieving an A* shouldn't be too difficult. So maths revision (if you can accommodate multi-level revision, go for it) is the key here.
Exam preparation will be a chaos for lazy smart people, and they will miss some easy points. Slow-witted sloggers will almost certainly encounter exam questions requiring a bit of ingenuity and will likely lose some difficult points.
Get Some Expert Advice
We'll also suggest that if you want good grades, seek some expert help. The students who achieved an A* are the perfect people to seek suggestions from. They will be able to provide you with the most accurate understanding of the attitude and devotion required to earn the highest grade.
There are also a number of previous A Level Maths students who have generously shared their advice on YouTube, the most notable of which is UnJaded Jade's video. The following is on how to revise maths in A level (and A-level papers):
FAQs
What grades do I need to do A Level maths?
Please refer to the section under the title Entry Requirements for Maths A-Level in the blog.
What percentage do you need to get an A in A Level maths?
For an A, students just need to get 55 per cent on their maths exam.
How can I improve my maths A Level?
Please refer to the section under the title How to Get A/A* in Maths A-Level in the blog.
What GCSE do you need for A Level maths?
Please refer to the section under the title Entry Requirements for Maths A-Level in the blog.
Is A Level maths hard?
Math at A-Level is harder than maths at GCSE. It's a step forward in terms of independence because you'll be required to learn information on your own. It's also generally more difficult content! The syllabus builds on and challenges GCSE Maths; therefore the difficulty level will increase as you proceed.
Is there A* in A Level?
A Level is graded on a scale of A* (best) to E (worst) (minimum required performance). AS Levels do not have an A* grade; instead, they are graded from A to E. There is no GPA determined because each topic is graded separately.
What percentage of students get 3 A's* at A Level?
The UK government published a report on 26th May 2022 that shows 22.5 per cent of all pupils received three A grades or higher at the A level (including students whose ethnicity was unknown).
How quickly can you learn A-level maths?
This cannot be definitively answered. Each student is unique. However, if you're thinking it may take "too long", that's not correct. Consider looking at student forums for a better understanding. But don't compare. Use it just as a reference.
Can you learn A-level maths in a year?
Surprisingly, it's really rather popular. Many schools offer "Accelerated Maths" courses, in which you do the entire A level in one year and then choose between AS/A2 in Further Maths.
Do you need further maths for engineering?
A level maths will provide you with all of the necessary foundations for a career in engineering. While more math will drive you forward, engineering does not require advanced math understanding. You'll learn everything you need to know to become an expert through experience because this is a practical, hands-on field.
How to revise A-level maths?
We've answered the question in detail in the blog. Please give it a read.
What are C3 and C4 in maths?
The four Core Maths modules are C1, C2, C3 and C4, with an additional two picked from Mechanics, Statistics, or Decision Maths. These are the most common combinations of the six modules necessary for A-level maths (A2 maths).
Conclusion
So, how to get A in maths A level? The biggest tip that we can give you is that you may enjoy or despise studying, but finding ways to make it enjoyable is critical to your end-of-year grade. One other trick that will work wonders is taking self-paced (to study a level maths at home) online maths courses and maths A level course like this . Since it's not going to put you under any extra pressure, you'll love doing such courses.

What to Read Next: