Mathematical
What Does a Mathematician do – Working Areas and Responsibilities
What does a mathematician do? They examine data and employ mathematical and statistical tools to solve practical problems in business, engineering, healthcare, and other disciplines. They usually collaborate with other experts to understand numerical data in order to identify project results and demands, whether statistically or mathematically.
However, their roles are largely dependent on their speciality. So, let's talk about that in more detail.
Who are Mathematicians?
Mathematicians research mathematical principles and create their own mathematical theories and techniques. They may conduct theoretical research or apply their results to financial, commercial, government, engineering, and social science challenges in the actual world.
There are two types of them.
Types of Mathematicians
Theoretical
Theoretical mathematicians create new principles and expand fundamental mathematical knowledge. However, they may not always contemplate its practical application. The majority of them are university professors who are also researchers.
But, in practice, these researches into theoretical knowledge have been known to play a crucial role in several scientific and engineering successes.
They are also sometimes called pure mathematicians.
Are you looking for a Functional Skills Maths Level 2 course?
This thorough
Functional Skills Maths level 2
course will help you earn a qualification that is an alternative and equivalent to GCSE in maths. It is accredited by Pearson Edexcel and regulated by Ofqual which is a nationally recognised qualification. It will help you secure a career or a place at your preferred university.
Their everyday tasks may look like this:
Lecturing in a college or university. However, they may not necessarily be lecturing in disciplines like mathematics or applied mathematics. Other fields like engineering, physics (both pure and applied), chemistry (both pure and applied) etc., always need mathematicians for certain subjects. Even business studies employ them to teach courses like quantitative aptitude.
Developing curriculum according to their students' aptitude level and updating it in routine intervals to keep up with the latest research in the field of mathematics.
Take part in other relevant tasks of their college or university.
Conduct research in various fields where mathematicians are needed. This can be either to explore existing research topics to develop them further or to challenge completely new theories.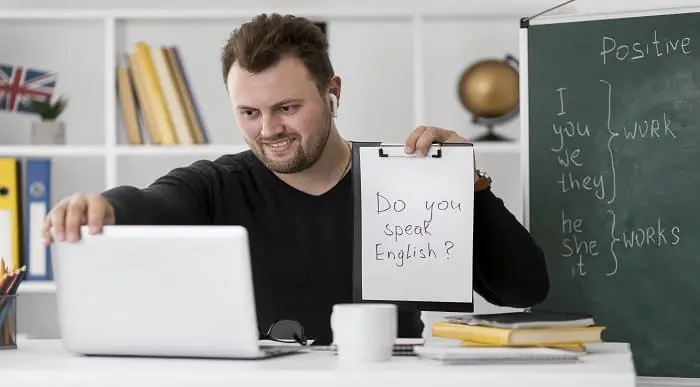 Functional Skills English Level 2
Accredited Courses
Tutor Support Included
3 Installment Plan at checkout
14 Days Money Back Guarantee
Applied
Applied mathematicians work in government, industry, business, and engineering to tackle real-world challenges. They begin with a problem, segment it, and then utilise mathematical modelling and computer approaches to reduce the elements to mathematical variables.
Computers are used to examine correlations between variables and to create models with several answers.
What Does a Mathematician do?
So, what does a mathematician do? If you ask this question, or a version of it, like "what do mathematicians do?" in forums of mathematicians. In that case, you'll typically get an answer that is based on the experiences of the person replying to you. However, their responses are still valuable since they have built successful careers, and their experience of it will help you out.
But there's a reason we've created this blog for your help. We're not just focusing on one or two areas. We've looked at almost all industries that employ mathematicians.
For example, we already talked a bit about the everyday tasks of a pure mathematician. However, even they aren't always stuck in academia. Unless you have encountered one yourself, you'll be surprised to know that even films that use digital effects like animation may sometimes work with pure mathematicians on a contractual basis.
So, we'll now talk about their job responsibilities in general rather than segmenting them.
Responsibilities of a Mathematician
Studying and reworking mathematical concepts in a team or independent studies.
Creating their own theorems and research topics.
Broadening general mathematical knowledge.
Applying mathematical theories and concepts to practical challenges in a variety of industries.
Using mathematics, calculate risks and anticipate future demand.
Analysing mathematical data in order to detect trends and other relevant information.
Analysing data to improve corporate operations and boost growth.
Solving complex financial and business problems by applying mathematical concepts
Working with other mathematicians to develop new models and concepts, as well as to further explore the principles of mathematics.
Drafting content for professional journals and studies, as well as assisting in the review of other information for their colleagues or industry professionals.
Teaching essential mathematical ideas and writing papers on higher-level subjects.
Career Opportunities
If you've come across this blog searching "What does a mathematician do?", it's more than likely that you're studying mathematics, and you're researching your job potential. You could also be a student who is thinking of studying mathematics. But you're doing your due diligence of researching your job potential beforehand so that you don't end up regretting your choice.
Well, nothing to worry about. Employers in various career fields value the logical thinking, problem-solving, and decision-making skills you gain while studying mathematics.
So, if you study mathematics, it is generally assumed that you have the following skills:
Critical thinking
Problem-solving
Analytical aptitude
Quantitative aptitude
Controlling precise and complicated thoughts
Build reasonable arguments and uncover illogical ones
If you can demonstrate that you also have the following skills, the chances that they'll hire you increases manifold:
Communication skills
Organisational skills
Time management
Teamwork
Ability to work on a project solo
First, we're going to talk about the educational requirements.
Educational Requirement
Bachelor's Degree
A bachelor's degree in mathematics usually takes three to four years to complete and is required for master's and doctoral programs.
To work in sectors such as engineering, physics, finance, or other general science industries, mathematicians must at least have an undergraduate college degree.
Master's Degree
High-level finance positions or data analysis will almost always require you to have an advanced degree like a master's degree. However, if you're looking to teach at a university, you may need a PhD to apply for the position.
Industries that Employ Mathematicians
What can I do with a maths degree? Let's explore this question in detail here.
Mathematics majors have a wide range of career options. They may pursue graduate studies, careers in business, science, technology, or specialities such as social services, education, and government. Mathematics majors may pursue the following careers that involve maths:
List of Careers in Mathematics
Computer Science ( For example, computer programmer)
Doctor
Engineer
Lawyer
Insurance
Statistician
Numerical analyst
Systems analyst
Operations-Research analyst
Space science industry
Astronomy
Aviation industry
Petroleum industry
Nuclear industry
Research and laboratories funded by the government
Teacher (In academia)
Accountancy and finance
Investment manager
Actuary
Market researcher
Banking
Federal Government
However, know that mathematicians are needed everywhere. Maths related jobs vary in many ways. So, just because we haven't listed something here doesn't mean that you shouldn't do your own research on whether you can pursue a career there. However, these are the most common industries that employ them.
Top Courses of this Category
Salary
You can expect to make an average of about £38,000 as a mathematician. However, remember that your salary will depend largely on the industry you're pursuing. In some industries, you can easily look to make £65,000-£70,000, whereas, in other industries, you may return with £24,000 on average per month.
Let's take a look at the other side of the Atlantic. According to the Bureau of Labor Statistics, In May 2021, the median yearly wage for mathematicians was $108,100. In May 2021, the median yearly wage for statisticians was $95,570.
FAQs
What do mathematicians do all day?
Although we tackled this question in the blog, we'll give you a small summary of it. They conduct studies and create solutions to alleviate difficulties that individuals experience on a daily basis. As a mathematician, you can use mathematical theories and methods to solve business and economic challenges. You can also address complex problems by developing models with alternative solutions.
Is a mathematician a real job?
It's not only real, it's such a serious role that the US has a professional body of them called the Mathematical Association of America (MAA). Indeed, careers as a mathematician, actuary, or statistician are among the most promising career options in terms of pay, growth prospects, and low-stress work conditions.
What makes someone a mathematician?
A mathematician is someone who has enough knowledge of mathematics to use maths to solve problems in productive ways as a profession. Applied mathematicians are frequently involved in the development of mathematical models for engineering, industry, and science.
Do mathematicians make money?
Yes, mathematicians can make a great deal of money depending on their skill level and the industry they work in. Mathematicians can also make good money in certain areas, such as finance or economics.
How long does it take to become a mathematician?
It can take a while to become a successful mathematician, depending on the field of study and the level of knowledge one wishes to attain.
What are 3 qualities of a good mathematician?
Three qualities of a good mathematician are problem-solving skills, analytical thinking, and the ability to stay focused on complex topics.
Is mathematician a good career?
Mathematics is indeed a great career choice, as those skilled in the subject have many opportunities.
How much money do mathematicians make a year?
Mathematicians can expect to make a good salary, depending on their field of expertise and job role.
Are mathematicians well paid?
Given that you're looking to earn quite a hefty amount as a mathematician, it's safe to say that you'll be paid quite well.
Where can a mathematician work?
A mathematician can work in many different industries, such as finance, healthcare, engineering, manufacturing and technology. They can also work in academia, where they can teach mathematics at universities and colleges.
Conclusion
So, what does a mathematician do? As you can see, they are needed everywhere! It is true that mathematics is difficult, but it is equally rewarding and enjoyable. Students who major in mathematics have numerous options. The mathematics major prepares students for typical careers such as graduate school (or even high school if you prefer that), teaching, and actuarial employment.
Students who enjoy mathematics will discover that a mathematics major can be paired with a pre-professional curriculum or a major in the sciences or engineering to provide a solid foundation for graduate study or employment in a field linked to mathematics.
What to Read Next: