Health and Safety
How to Become a Firefighter – Step by Step Guide
Firefighters are the bravest heroes, willing to put their life on the line to save others. They can be found rushing into burning buildings, rescuing individuals from accidents, and performing a variety of other lifesaving tasks.
Firefighters fight flames and put themselves in harm's way to save lives and safeguard property. This entails not just putting out fires from the outside, but also entering burning premises to look for people.
If you want to extend your knowledge on how to become a firefighter, required courses and training? Take a look at this blog.
What Does It Mean to Be a Firefighter?
A firefighter is a skilled rescuer who is primarily responsible for putting out dangerous fires that endanger people, property, and the environment, as well as rescuing people and, in certain cases or jurisdictions, animals from perilous situations. Many people wonder, "how to become a firefighter?" The answer is simple, according to UCAS, anyone serious about becoming a firefighter should spend some time learning about the application processes utilised by the fire and rescue agency to which they are applying.
Another question that many people have is "how long does it take to become a firefighter? " Depending on the programme, it usually takes four to six months to become a firefighter (fire academy or other similar training), anywhere from a few weeks to a year.
Along with this, there is one more rather common question asked by those interested in becoming a firefighter: how easy is it to become a firefighter? Well, I won't say it is a piece of cake, as everything requires effort, but if you are determined, you can undoubtedly find it manageable.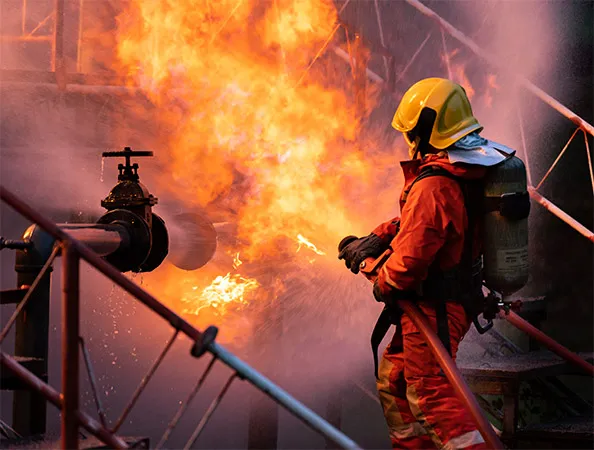 What Do Firefighters Do?
According to UCAS, firefighters generally control and extinguish flames, as well as rescue people, property, and animals from dangerous circumstances, including floods, fires, and vehicle accidents. The following details provide a quick overview of what firefighters do.
A firefighter is physically strong and has excellent communication abilities. A firefighter in general frequently works outside and on a shift schedule.
A firefighter will respond to emergencies and protect people, the environment, and property from all forms of disasters.
A firefighter collaborates closely with the local community to raise fire safety awareness and assist in preventing fires and accidents from occurring in the first place.
A firefighter acts and advises on all things relevant to protecting life and property from fire and other threats, including promoting fire safety and enforcing fire safety standards in public and commercial buildings.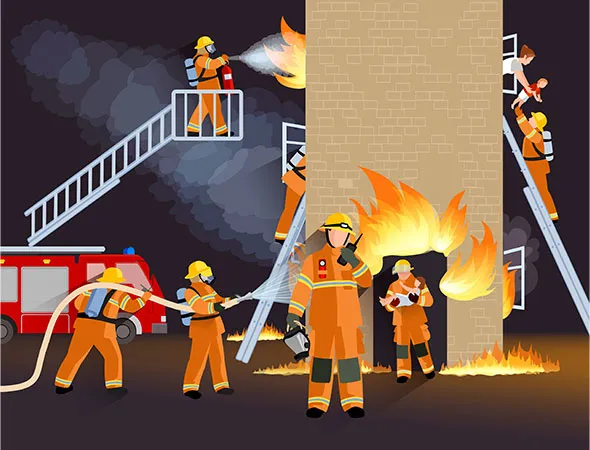 How to Become a Firefighter?
Firefighters deal with a wide range of emergency scenarios in which problem-solving and initiative are required to rapidly and calmly manage crises. Becoming a firefighter is a challenging task. To become a firefighter, you must enjoy working with people. You need to enjoy the varied and worthwhile work that can give you a chance to help people.
It takes time to enter the firefighting field, and it takes time to go up the career ladder. As a result, it's a good idea to start by assessing your long-term career objectives.
The process of becoming a fireman can be divided into three sections, which are explained below:
Starting out as a volunteer fireman takes four to six months on average (fire academy or other similar training).
A certificate in Fire Science may Depend on the certificate program, it might take anything from a few weeks to a year to complete.
Two years of full-time study for an associate's degree in fire science. Part-time programs are frequently offered.
Making sure you're physically fit to be a fireman is one of the most critical aspects of being a firefighter. To become a firefighter, you must have physical fitness, integrity, a commitment to excellence, work skills, courage, and determination. Second, you must meet the prerequisites and take the examinations.
Finally, you must prepare for a future as a firefighter, and you must pursue several educational possibilities in order to create your career. Vocational/trade schools, community colleges, the military, and so on.
Are you looking for a Fire Marshal Training Course?
If you are looking for a
Fire Marshal Training Course
that can teach you how to use and handle fire protection equipment such as fire extinguishers and first aid kits to tackle a fire quickly and efficiently, then look no further. We've got a course for you that is designed to equip you with the required knowledge and skills to prevent the risk of a Fire within premises and eliminate fire hazards that can result in fatal consequences for businesses with irreparable damage.
4 Ways to Become a Firefighter
How to train to become a firefighter? Take a look.
1. College Courses
Becoming a firefighter does not require any special qualifications. Mechanical reasoning examinations are commonly employed throughout the recruitment process for careers in engineering, the emergency services, and the army, among other fields.' They're usually used to see how well you can solve difficulties in a real-life situation.
Fire extinguisher, fire marshal, fire science, fire technology, and fire administration are some of the most significant college courses to take if you want to pursue a career as a firefighter. Fire extinguisher, fire marshal, fire science, fire technology, and fire administration courses can help you advance in your career.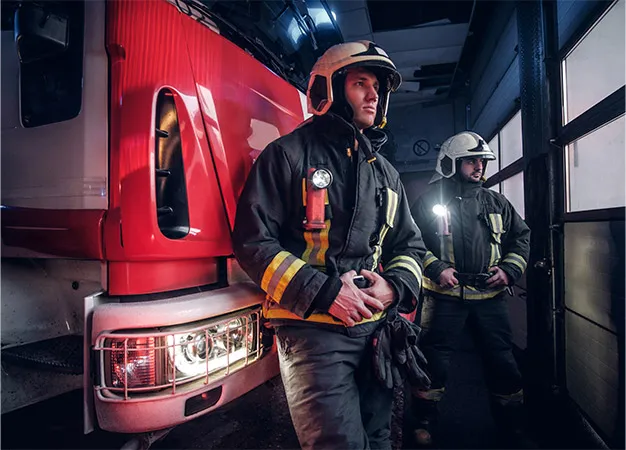 2. Apprenticeship
An Operational Firefighter Level 3 apprenticeship will increasingly be the primary way to become a firefighter. Here's what an apprenticeship may entail:
Qualification: Operational Firefighter Level 3 qualification (eligible for registration as a technician with the Institution of Fire Engineers (IFE)).
Duration: 18-month apprenticeship, followed by up to 36 months of full firefighter competency.
A knowledge test, practical observation, and a professional discussion are all part of the 18-month assessment.
What's at stake? Operational training, workshops, station-based development, and other work-related activities are all part of the mix.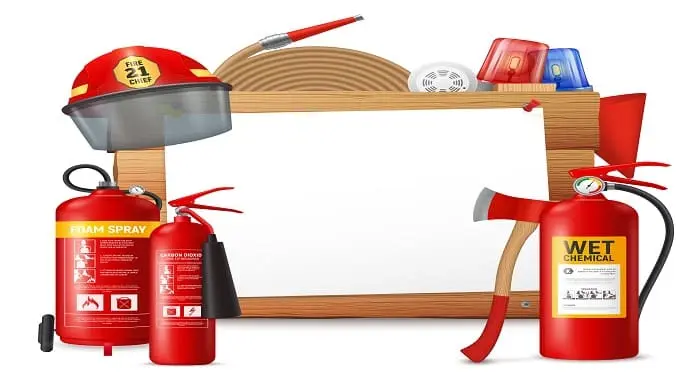 Fire Extinguisher Training Course Online
Accredited Courses
Tutor Support Included
3 Installment Plan at checkout
14 Days Money Back Guarantee
3. Online Course
While there are many online courses that claim to offer certification, not all of them are created equal. Make sure to do your research before enrolling in any course, and only choose the online course accredited by a reputable organization.
Once you have found a course that meets your needs, the next step is to complete the training. This usually includes a written exam as well as a practical test.
Once you have successfully completed the training, the final step is to apply for a position with a fire department. With the right preparation and training, you can become a certified firefighter in no time.
4. What Training Do You Need to Become a Firefighter?
According to Fire Service UK, to maintain skill levels as a fireman, you will be expected to participate in a continual training program that includes lectures, exercises, practical training sessions etc. Because the work can be physically and psychologically demanding, you will be required to take responsibility for developing your own abilities and ensuring that your fitness levels are maintained.
To become a firefighter, you must undergo various forms of training. Some of the training covers how to work with safety measures such as assessing workplace dangers, using a fire extinguisher properly, and safely evacuating your coworkers.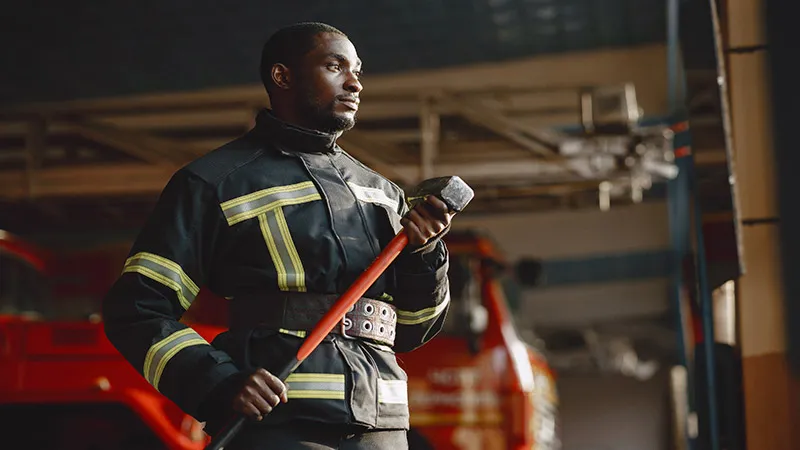 Tips for Budding Firefighters
Talk to the person on duty at the local fire station
If your ambition is to become a firefighter, you should begin by conversing with a professional firefighter. So all you have to do is go to your local fire station and talk to the on-duty firefighter. This will provide you with a better understanding of the entire process.
Maintain a decent level of fitness
To become a firefighter, you must determine whether or not you are physically fit. You must assess your power and stamina in order to carry out your responsibilities efficiently.
Develop work skills
In various roles of a firefighter, they face challenging scenarios. You'll not be doing fire safety and prevention work all the times. So you must ensure effective communication abilities that you can execute in your role and seek to improve it further. You must assess whether you are adaptable and flexible in your attitude changing especially in stressful conditions.
Develop your courage and dedication
You must have the skills to help others as a firefighter, even if it means putting your own life in jeopardy.
Applying for Firefighter Jobs
The most popular inquiry related to this domain is "how do I apply to become a firefighter?" If your aim is to become a firefighter you should spend time learning about the application processes utilized by the fire and rescue department to which they are applying. (Source: UCAS).
It is essential, to complete the application form with care:
Filling out your application form is the most critical aspect of the recruitment process, as this is the first time the fire and rescue service you are applying for receives any information about you.
However, up to 90% of candidates fail at the first hurdle because they do not follow simple directions in the application form.
The purpose of application forms is to screen you out rather than admit you. As a result, in order to be competitive in your application, you must invest a lot of thought and work into answering each question.
You must research every step of the process. You must begin the procedure, whether it is:
Passing physical, medical, and ability exams or
The final interview fulfilled personal qualities and
Characteristics (PQAs) in the online or paper application form.
How Old Can You Be To Become a firefighter?
Firefighters must be at least 18 years old to work, while some on-the-job training can begin at a younger age. There may be an age limit as well, usually between the ages of 28 and 30. Applicants must be physically healthy, and a criminal background check and drug screening may be necessary.
How Much Does It Cost To Become a Firefighter?
Many people are unsure how much it will cost them to become a firefighter. Depending on the school and the courses you choose, you can expect to pay anywhere from $5,000 to $25,000 or more. Whether you take a simple 10-week training program for a basic firefighting certification or enrol in a university to pursue a bachelor's degree in fire science and emergency management will determine this.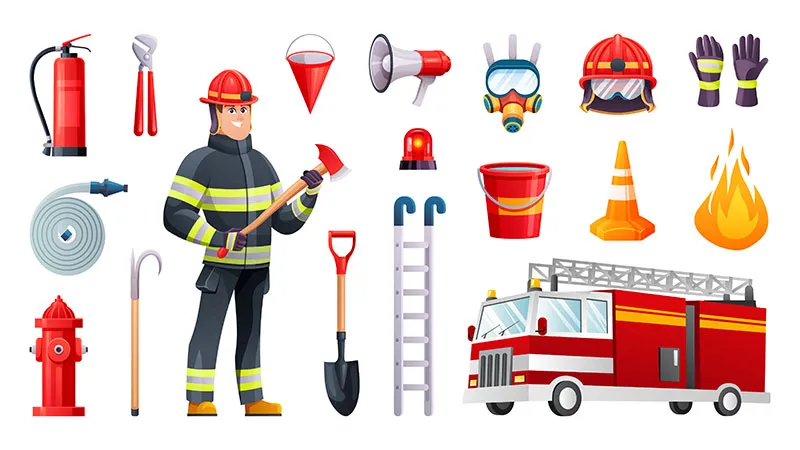 How to Become a Volunteer Firefighter UK?
The Fire Service is one of the most crucial emergency services in the United Kingdom. The fire department responds to thousands of emergency calls every day, ranging from catastrophic industrial incidents to car accidents to house fires.
You must be physically healthy if you want to participate as a volunteer firefighter. This is extremely significant, and it is thoroughly explored prior to any job offer being made. You must also be one or more of the following:
You must be at least 18 years old.
Be truthful and dependable.
Have excellent vision and hearing.
Be able to attend residential courses as needed.
Be dedicated to offering a high level of voluntary service to your local community.
Top Courses of this Category
How to Become a Reserve Firefighter?
The steps involved in becoming a reserve fighter:
To start your career as a reserve firefighter, you must be at least 18 years old and have completed high school or have a GED.
To work for a reserve fire company, you must have a valid state driver's licence and a clean driving record.
You'll also be required to pass physical fitness tests and criminal background checks.
You'll go through a regular national selection procedure called the National Firefighter Selection (NFS) as well as a Personal Qualities and Attributes (PQA) test to check you're suited for the post after completing an application form.
How Long to Become a Competent Firefighter?
To become a firefighter, you must be at least 18 years old. The average duration to become completely qualified as a competent Firefighter is 18 to 24 months, depending on individual ability and course schedule.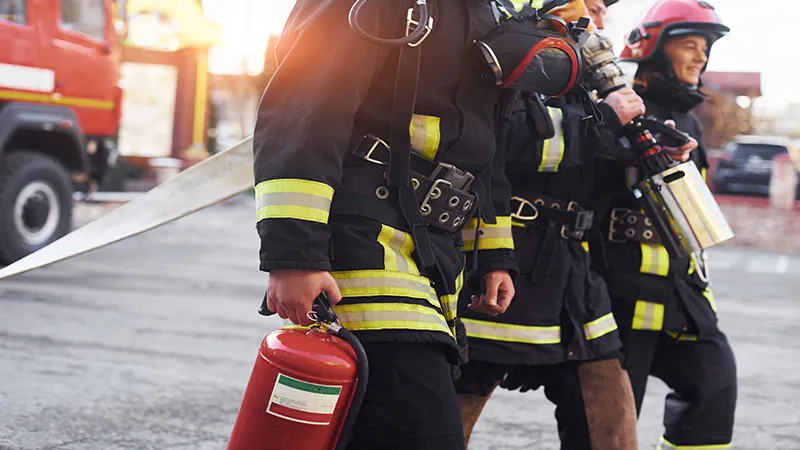 FAQ
What qualifications do you need to become a fireman?
A high school diploma or GED will be required at the very least. To advance their careers, many firefighters pursue a degree in fire science. It's also a good idea to train as an EMT. Having a history in both fire and EMS will increase your chances of being recruited.
How hard is it to become a firefighter?
It is not easy to become a firefighter. It involves a lot of effort, a lot of training, a lot of dedication, and a genuine desire to serve others.
How much do firefighters get paid?
A trainee firefighter's starting pay is £23,366. This increases to £31,144 when fully trained.
What jobs are similar to firefighters?
Fire inspectors, fire investigators, forestry technicians, and others have jobs or professions that are similar to firefighters.
How hot do firefighters get?
Firefighters have been seen to battle blazes in temperatures as high as 500 degrees Fahrenheit (260 degrees C). However, by using firefighter gear and self-contained breathing apparatus, firefighters can work safely but only for a short period of time.
Do you have to be clean-shaven to be a firefighter?
Yes. While on duty, as a firefighter, you must have a clean-shaven appearance.
What hazards do firefighters experience?
Heat fatigue, burns, and physical and mental stress are among the severe hazards firefighters confront.
Do firefighters get drug tested UK?
Yes. During the hiring process, it is required for a firefighter to take a drug test.
Is firefighting right for you?
The job of firefighting is suitable for you if you are prepared to put in the time and effort.
How do firefighters train?
Applicants must pass three tests to be accepted into a training program: a written exam, a Candidate Physical Ability Test (CPAT), and an aptitude test. Some of the training covers how to work with safety measures such as assessing workplace dangers, and learning how to properly use a fire extinguisher.
Can I be a firefighter with asthma?
Asthma does not necessarily prevent you from becoming a firefighter. However, as part of their profession, firefighters are exposed to smoke and other toxicants, which are irritating to the lungs and upper respiratory tract and can aggravate the symptoms of wheezing in firefighters with asthma.
What to expect as a firefighter?
As a firefighter, you can expect to have excellent communication skills, compassion, quick and solid decision-making abilities, courage, physical stamina, and strength.
How to become a trainee firefighter?
The blog applies to trainee firefighter too. In fact, once you join the fire service, you'll start your career as a trainee before you go on to become a full-fledged firefighter and go on to become a watch manager or area manager .
Who are retained firefighters?
A retained firefighter, also known as an RDS Fireman or on-call firefighter in the United Kingdom and Ireland, is a firefighter who does not work full-time at a fire station but is paid to spend lengthy periods of time on call to react to emergencies under the Retained Duty System.
Conclusion
In short, if you want to ensure people's safety which includes saving lives by preventing and fighting fires, then becoming a firefighter is the ideal career choice for you. I hope this article was helpful and provided you with the necessary information to become a firefighter.
What to Read Next: