Personal Development
How to Apply for a Student ID Card Online
When you're a student, every penny matters, so students are always looking for a way to save money. Even saving 5% to 10% here and there stacks up to a noticeable amount at the end of the year. Discounts in various places is one of the common ways of saving money for students; however, without a student ID card, getting discounts would be much more complicated. It's because student ID cards sometimes are the only thing that we carry around that identifies us as students.
So today, we're going to talk about how to apply for a student ID card online.
Moreover, if you want to know how to apply for an ID card offline, I'll also touch on the topic briefly here.
But before we start, you might be wondering if there are any more benefits to getting a student ID card.
There definitely is. Pubs, clubs and bars, some rides in amusement parks, entry to some festivals have an age bar. The authority in these places may want to see some identity as proof of your age. Even buying medicine like paracetamol, ibuprofen, buying PEGI 18 computer games, watching films that have an age bar may be rendered off-limits to you if you look too young.
In any of these situations, a student ID card can be your saviour.
---
Student ID Cards
There are many kinds of cards available for students. Student ID cards that, for instance, colleges or universities issue directly to their respective students are the obvious ones. Without an ID card, students can't access various university facilities.
But you aren't constrained to just your institution for ID cards. You can also apply for ID cards from other organisations. These come in the form of discount cards or travel cards.
Regardless of which card they are- they all serve a common purpose. These cards allow the students to avail discounts for products and services from various places.
Before we talk about the discount and travel cards, let's discuss the most common type of student ID card – University-issued ID cards.
How to find your student id card online?
If you are a student and willing to get some attractive discounts, you can get the same within a few clicks. All you have to do is enrol with any of the courses offered by Lead Academy and you will become eligible for Lead Academy's online Student ID card.
---
Student ID Cards of Various Colleges & Universities
After checking multiple websites of the UK's top-ranked colleges and universities and how they issue student id cards, they all seem to follow a common procedure. I'm going to list them all for your convenience. You can click and check how the application procedure for student ID cards works for these universities and colleges.
University of Southampton
Cardiff University
Birkbeck, University of London
The University of the West of England, Bristol
University of Edinburgh
University of West London
Glasgow Caledonian University
University of Birmingham
Imperial College London
Robert Gordon University
Manchester Metropolitan University
As I said earlier, all these universities mostly follow some common procedures for getting new or replacement cards. The terms of use also seem to follow some standard rules.
How to get one
Complete online enrolment: To initiate the process of making your ID card, you first have to enrol yourself into the university website server. After the enrolment process, the university will provide you with your own unique university ID and password.
Have your photo ready: You'll need to upload a recent formal photo of yourself which will be used in your ID card. In most cases, your entire face, as well as your upper shoulder, has to be clearly visible. If you wear glasses or contact lenses, take them off before you take your photo.
Have a photo identification document ready: You'll also need to have any kind of photo documentation ready too. Most universities will ask for one when you make a student ID card. Your passport, driving license, birth certificate or even a valid visa can work as a photo identification document.
Apply for a student ID card: After logging in to the university website with your university-issued ID and password, you can apply for a student ID card.
Receiving Your Student ID Card: After a week or two, you'll get your student ID card. Make sure you provide a valid address and double-check it. Otherwise, your card will never arrive.
Terms of use
Your student ID card is your primary identifier on the university campus area. It's like your own personalised key. So you always need to carry it along when you're at the university. Otherwise, you won't be able to access the university academic buildings, library, photocopier machines, gym, swimming pool or other university facilities.
Your student ID card is for your personal use only. Don't let others use it to take services from the university. It could get you into some serious trouble.
Usually, only one student ID card can be made. So, if you apply for and get a replacement card, your previous card will be rendered invalid.
In case of loss or theft of the card, let the university authority be aware of it immediately.
Replacement
Almost all the universities that I checked will replace your card, the one you have got for free. But this is only true for the first time. After that, they'll charge you for the replacement. The amount usually hovers around 10-15£. But it varies from institution to institution.
Note that the replacement procedures may differ depending on the circumstances- loss, damage, theft or otherwise.
So, what if you're a student, but you still don't have a student ID card yet? Or, if you're a student, should you consider getting other student ID cards?
Well, in both of these cases, the answer is yes.
Sometimes, university ID cards alone won't get you discounts. In those circumstances getting cards from organisations like Totum or ISIC will be necessary.
Like we discussed earlier, student ID cards can save you a lot of money. What's more, is that some places may not recognise your university-issued student ID card. You may encounter this kind of issue if you frequently travel around Europe.
In cases like these, having a student ID card that is recognised internationally will be your best bet. In the following section, we're going to discuss some such student ID cards in brief.
---
Student Discount Cards Every Student Should Have
Cards like Totum and ISIC provide hundreds of benefits for students who want to save money. These are like student clubs that are internationally recognised. Many places around Europe may not be familiar with your university, but they'll still offer you discounts if you have such student discount cards.
Plus, if you're travelling abroad, most of the time you'll have to carry your passport or something as proof of your identity. It's potentially dangerous to be travelling around with your passport as it's a very important document. If you lose it, getting it back or making a new one would be a tough call. So these discount cards will not only act as your identifier but also get you student discounts abroad.
Let's introduce you to some of these cards that are broadly recognised.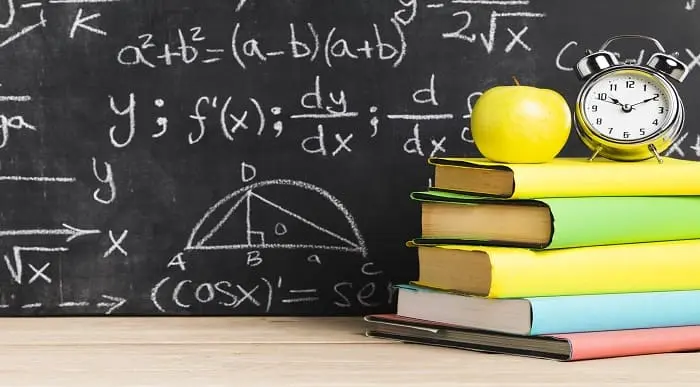 Functional Skills Maths Level 2
Accredited Courses
Tutor Support Included
3 Installment Plan at checkout
14 Days Money Back Guarantee
ISIC & IYTC
"If you're a full-time student at school, college or university and aged 12 or over, you can apply for a student card with International Student Identity Card or ISIC. ISIC offers both virtual and plastic cards, allowing students around the world to instantly prove their official student status and access over 150,000 student discounts and offers worldwide."
This is a direct quote from the ISIC website. ISIC is endorsed by organisations such as UNESCO, the EU Council on Culture and the Andean Community of Nations. So it's a very widely recognised entity. It's perfect for students who are travelling or studying overseas. They operate in 130 countries, and they offer discounts on accommodation to transport, entertainment to food.
For example, at the time of writing this piece, an ISIC card will get you 7-20% off Dell products and up to 40% off on HP products. Emirates offers a 15% discount, Domino's offers a 25% discount on the total bill, and PlayStation offers a 15% discount on their gift cards.
If you're 30 years old or younger, but you're a full time or a part-time student, you can apply for the International Youth Travel Card or IYTC. You'll still get most of the benefits of an ISIC card, but some IYTC card issuers have reduced the eligibility for the card down to students aged 26 years because many airlines don't offer student discounts for people over 26.
Getting an ISIC card
You'll be eligible for an ISIC card if-
you're a full-time student
aged 12 and over. No upper age limits
you have proof of your student status
proof of age (In the case of an IYTC card)
Getting an ISIC card is just as easy as getting any student ID card from the university. You can get your card through their online system or through their local card issuers. Just apply with your documents, pay for the card through PayPal or your credit card, and you'll get your card within a week or two.
Cost: The price of a virtual ISIC card is £12. It's £15 for a plastic card.
Validity: 12 months from the date of issue.
TOTUM card (NUS extra)
TOTUM cards are endorsed by the Home Office, Trading Standards, the Security Industry Authority (SIA) and the National Police Chiefs' Council (NPCC). Their cards also come with The Proof of Age Standards Scheme (PASS) logo and hologram. This is an officially recognised logo in the UK. So TOTUM cards can act like a passport or a driving licence to confirm your name and age.
You can enjoy 350 discounts in various places if you have a TOTUM card.
They have two versions of their card. An over eighteen version and a sixteen-seventeen version. Naturally, anyone carrying the over eighteen version of the card will have access to places and products that someone aged lower will not have.
Getting a TOTUM card: You'll need the following when you apply for a TOTUM card.
Your passport or UK driving licence
Passport-style photo
That's all. You can directly apply for a card via their app. You'll get your card in 10-15 working days once the application procedure is complete.
Since TOTUM is also endorsed by the National Union of Students (NUS), student members also get a 12-month ISIC (International Student Identity Card) digital card as part of their bundle.
Cost: The price of a TOTUM card is £14.99.
Validity: 12 months from the date of issue.

Top Courses of this Category
Lead Academy Student ID Card
If you get a student ID card from Lead Academy, not only will you be recognised as a student of Lead Academy, but also enjoy some enticing discount offers from dozens of brands. You can see the list of brands that'll offer you discounts by student id card.
For example, Nord VPN will offer you a massive 73% discount if you have an LA card.
However, do note that there are some lucrative discount offers from some brands that the LA website hasn't listed yet.
For instance, Beer 52 will give you a case of 8craft beers with a magazine and a snack for only £5.95. Discounts are also available from brands like CoastBeer, VirginWines and ISOUL. You can check with the brands if LA card discounts are available there. New brands are being added to their repertoire daily.
Cost: It will cost you £11.99 for a LA student ID card.
Validity: 12 months from the date of issue.
---
Conclusion
If you've gone through the whole blog, you should know by now how useful a student ID card can be. It's a £10-30 investment for sometimes up to £500-1000 in savings. No wonder students are so keen on getting a student ID card.
If you haven't read the entirety of the blog, I'd strongly suggest you read it thoroughly again. It'll help you make an informed decision. Also, check out the links that I've attached for you. You'll gain important insights about how all of these cards function and which one you'll benefit from the most.
If you didn't know how to apply for a student id card online, I've also talked about that. If you want a physical ID card instead of a virtual one, you can also apply for it online, which I've discussed in detail too.
Also, strongly consider Lead Academy as it's a virtual educational platform that also issues student ID cards recognised by tons of brands. You can enjoy the perks of being a student, learning from the comfort of your home.
---
What to Read Next: