Personal Development
What Does a Medical Laboratory Assistant Do – Duties of Laboratory Assistant
If you are interested in pathology, becoming a medical laboratory assistant may be the right choice for you. The role of medical lab assistants in the healthcare field cannot be ignored. Learn more about what does a medical laboratory assistant do from this blog.
What Does a Medical Laboratory Assistant Do?
Medical laboratory assistants play a crucial role in the healthcare system. A medical lab assistant is a skilled individual who performs laboratory tests and operates lab equipment. They collect tissue samples, blood and other bodily fluids from patients and perform tests to analyse their health conditions. Medical laboratory assistants also record data from the tests and discuss the results with physicians.
Duties of a Medical Laboratory Assistant:
A medical lab assistant performs a  number of duties that might vary depending on the organisation. The following gives an insight into some of the significant responsibilities performed by a medical laboratory assistant.
Specimen collection-It is the collection of any fluid-like substance that is tested in the laboratory. Lab assistants collect those specimens for sending to the laboratory.
Sampling– Medical lab assistants collect specimens from patients and prepare the specimens for testing.
Labelling– Lab assistants are responsible for labelling the container containing specimens.
Sterilising– Lab assistants clean and sterilise the various lab equipment and the work area.
Maintenance of stock levels– Lab assistants are responsible for maintaining stock levels of laboratory supplies.
Maintenance of lab equipment – Medical lab assistants set up, operate, and maintain laboratory equipment.
Data entry– Lab assistants also perform the task of data input in computers.
Skills of a Medical Laboratory Assistant:
A medical lab assistant requires a number of skills to provide the best performance. Some of the notable skills are:
Practical skills- Lab assistants should know how to operate laboratory equipment, such as cell counters or microscopes. They should have a clear knowledge of different medical terms.
Organisational skills– Lab assistants should possess good organisational skills to record and label specimens of patients.
Observation skill- Lab assistants should stay attentive to learn taking blood samples and preparing slides of blood under a microscope.
Analytical thinking skill- Medical lab assistants require analysing information and using logic to address work-related issues and problems.
Manual skill– Lab assistants require having good manual skill to handle specimens and small laboratory equipment.
Task accuracy- The tasks performed by a lab assistant should be accurate. Lack of concentration in the workplace might put patients' lives at risk.
Are you interested in taking Online Phlebotomist Training Course?
You can enrol in our
Online Phlebotomist Training Course
to thoroughly comprehend the responsibilities of patient care and monitoring, safety and compliance. The course will help you in gaining knowledge about vial labelling, blood-taking techniques, safety protocols, and how to deal with patients.
Qualities Required to be a Medical Laboratory Assistant:
Medical laboratory assistants should have enthusiasm and dedication for the profession, which would help them to progress in this role. The key attributes of a good laboratory assistant are:
The ability to pay close attention to detail
Efficiency and accuracy while collecting specimens
Being methodical in work
Ability to concentrate for an extended period of time
Having time management skill
Possessing strong communication skills
Tolerance and patience
Empathy and cooperativeness
Drawbacks of Working as a Medical Lab Assistant:
Like every other profession, medical lab assistants might face some challenges, which are mentioned below.
Medical lab assistants may find themselves performing the same tasks every day. As such, the repetition of work can be monotonous.
Lab assistants often require standing in the lab for a long period of time which can be difficult.
As lab assistants handle specimens and harmful chemicals, they need to wear protective goggles, gloves, and masks. All these can often make them feel uncomfortable.
Since hospitals and some labs are always open, working on weekends and night shifts are common for medical lab assistants.
Medical Laboratory Assistant Training and Education:
The medical laboratory assistants should take formal training from an accredited medical school. The training programs usually train students to draw blood, collect, and prepare patient specimens, data entry, and basic laboratory procedures. They are also trained on patient and client-centric behaviour.
There are associate's degree, diploma and certificate programs for lab assistants. In an associate's degree, students learn about human anatomy, microbiology, haematology, and general education courses like math, science and communication. This degree can take around two years to complete.
A certificate program, on the other hand, provides knowledge on the core concepts of medical lab assistantship and phlebotomy. These programs can take from a few months to a year to complete.
There are certificate programs like Certified Medical Laboratory Assistant (CMLA) and Laboratory Technology Certificate. CMLA is offered by the American Medical Technologists (AMT), which qualifies candidates for licensure. The Laboratory Technology Certificate program trains students to perform tests and procedures in a lab environment.
The diploma programs require a high school education to enrol and can be completed in a year. These programs prepare medical assistant graduates for entry-level employment. Besides, some schools offer online medical assistant programs. Here students can register to take medical assistant classes online, in addition to their classroom-based courses.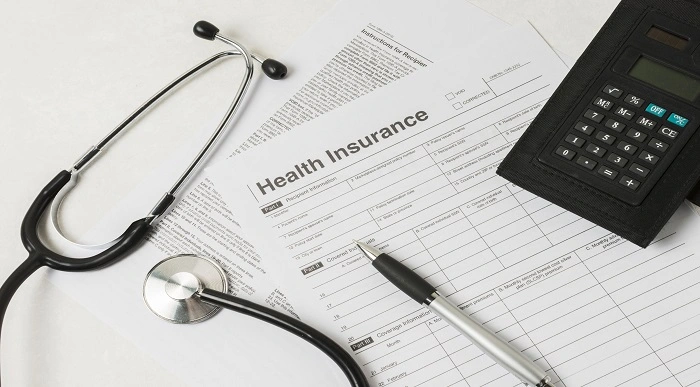 Medical Math and Pharmacy Calculations Course
Accredited Courses
Tutor Support Included
3 Installment Plan at checkout
14 Days Money Back Guarantee
Medical Laboratory Assistant Eligibility:
There are no strict graduation requirements for medical laboratory assistants, although some hospitals might look for skills and experience. Typically, a candidate with a high school diploma or GED can apply for the medical lab assistant post. However, having formal training would aid in professional development. An associate's or bachelor's degree in chemistry, microbiology and biology can broaden the career opportunity.
Medical Laboratory Assistant Career Opportunities:
The job of a medical lab assistant is suitable for those who want to significantly contribute in saving peoples' lives. This is a good stream of a career as lab assistants can work in multiple sectors. They can work in various organisations like-
Hospitals
Clinics
Biotechnology companies
Pharmaceutical laboratories
Forensic laboratories
University research labs
Medical and diagnostic labs
According to study.com, The U.S. Bureau of Labor Statistics (BLS) reports that employment opportunities for all medical assistants, including clinical assistants working in labs, are expected to increase by 19% between 2019 and 2029.
A medical laboratory assistant with a proper degree and training can work in positions like:
Medical laboratory technician
Phlebotomist
Lab director
Diagnostic assistant
Pathology assistant
Technical assistant.
Furthermore, lab assistants can provide services in several other departments, which are:
Management department
Quality control and assurance
Education and research
Medical Lab Assistant Salary Information:
The salaries of lab assistants might depend on factors like region, organisation, working hours, experience, and education.
Some Important Facts:
According to indeed.com, the common salary of medical lab assistants in the U.S. is $15.30 per hour.
As per gc.ca the average medical lab assistant salary in Canada is anywhere from $24,960 to $41,600 per year.
Also, ca claims that the profession is expected to have an annual above-average growth rate of 3.5% in Alberta.
According to payscale.com, an entry-level Medical Laboratory Assistant (MLA) with less than 1 year experience can expect to earn an average total compensation (includes tips, bonus, and overtime pay) of $14.57 based on 10 salaries.
A mid-career Medical Laboratory Assistant (MLA) with 5-9 years of experience earns an average total compensation of $14.81 based on 12 salaries.
An experienced Medical Laboratory Assistant (MLA) with 10-19 years of experience earns an average total compensation of $17.13 based on 21 salaries.
Conclusion:
The job of a medical laboratory assistant requires hard work and patience. The long working hours, overtime, and dealing with patients can be challenging at times. But, it also gives an opportunity to actively participate in identifying and curing diseases and saving lives. Now that you have known about what does a medical laboratory assistant do, you can easily apply for this position.
Frequently Asked Questions-
What is it like being a medical lab assistant?
The medical lab assistants significantly contribute to treating patients along with physicians. They can work in different health sectors like community clinics, hospitals and research labs with doctors and scientists. Higher degrees help to achieve a better post quickly, and the pay of the experienced lab assistants are quite attractive.
Are the lab assistants responsible for drawing blood?
Medical lab assistants draw blood daily. This is a very common task of this profession. Lab assistants draw blood from patients to perform lab tests on it so that they can diagnose the disease of patients.
Is medical lab assistant a good choice for working?
Yes, a medical laboratory assistant earns salaries above average level and benefits from fastest job growth projections. Some posts are temporary, but many lab assistant positions are permanent with salaries of $40,000 per year. The possibility of promotion is also faster than other professions.
How much do medical laboratory assistants make?
The average salary of medical lab assistants can be $15.44 per hour. According to abes.ca, medical lab assistants can earn anywhere between $40,000 and $80,000+ per year.
What to Read Next: