Health and Safety
What are the 6 Key Principles of Safeguarding
In 2015, the government of the UK introduced new legislation titled The Care Act 2014. The purpose of this document was to give a guideline for carers and the people that are under their care across the UK. This guideline is intended to set forth the expectations and responsibilities of the aforementioned carers. Simultaneously, its goal is also to protect the people that are under their care from mistreatment and to improve their quality of life. It includes the 6 key principles of safeguarding.
When an organisation follows the six principles, they increase the autonomy of vulnerable adults and enhance its commitment to delivering the best care that it possibly can. In this blog, we will discuss these principles of safeguarding and give you a hint as to what message they carry to people. You'll also understand how safeguarding training courses benefit thousands of people.
How and Why Were the 6 Principles Created?
Safeguarding children from abuse and safeguarding adults are two completely different things. The legal framework that protects children and young people is Working Together to Safeguard Children (2015). But the Care Act 2014 is the first legal framework that safeguards adults for the first time ever. Both of these legal frameworks aim to achieve the same thing- enabling children and adults to live a life free from the risk of abuse or neglect. This was the primary vision of the legislative body that was behind the creation of these frameworks.
Want to learn more?
Everyone, regardless of occupation, is responsible for protecting children from physical, sexual, or mental abuse or neglect. Check our 
Safeguarding Children Online Course
, which will help you identify various types of abuse experienced by children and strategies to prevent such misuse from interfering with the normal course of development in children.
However, it is tough to achieve such a massive goal alone by any agency. The sheer scope of this project is way too complicated if the help doesn't come from all aspects of our society. Every organisation and person who comes into contact with a child or adult has a part to play in carrying out this responsibility to help keep children and adults safe.
---
What are the 6 Key Principles of Safeguarding?
So, onto our main topic here. What are the 6 key principles of safeguarding?
As discussed before, these principles are aimed towards people that have a responsibility for safeguarding vulnerable adults. Together, they form a core set of standards for them to follow. The principles aim to highlight every individual's wants and needs as a human being. They represent the bedrock of all work with vulnerable adults.
But,
What does 'Vulnerable adults' mean?
'Vulnerable adults' is a broad term that describes different people with medical, physical and emotional conditions under a single common category. The definition of a vulnerable person according to Universal Health Service is:
"for any reason unable to take care of him or herself, or unable to protect him or herself against significant harm or exploitation".
There is no mention of capacity in the definition because of the fact that many patients are not able to look after themselves due to other circumstances even though they do not lack the capacity to do so. With that in mind, 'vulnerable adult' could include anyone from these groups:
The older people
Chronically or terminally ill people
Disabled people, either mentally or physically
People with mental illness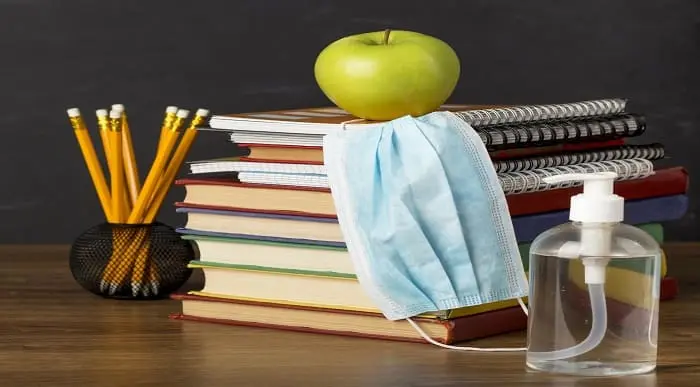 SEN, EYFS, ADHD, Child Safeguarding, PPA and Paediatric First Aid Online Course
Accredited Courses
Tutor Support Included
3 Installment Plan at checkout
14 Days Money Back Guarantee
The Six key principles that underpin all adult safeguarding work (As defined by The Care Act 2014)
"Six key principles underpin all adult safeguarding work"
(Department of Health, 2017, paragraph 4.13)
The Six key principles of safeguarding were first introduced by the Department of Health back in 2011. But now, they are one of the core parts of The Care Act. In no particular order, they are as follows:
1. EMPOWERMENT
Empowerment enables people to be confident in making their own decisions and giving informed consent. The proper support has to be in place for individuals to have a choice and control over the decisions that they make.
2. PROTECTION
Proper support, as well as, representation has to be there should anyone need it. Organisations have to take measures to help stop any abuse from taking place (as well as detecting and reporting abuse) and offer help and support to those who are already at risk.
3. PREVENTION
It is critical to try and take precautionary actions before any harm ever takes place. The primary objective here is to prevent harm, neglect or abuse. Some of the ways that can demonstrate prevention measures are:
Raising awareness
Training the staff
Making information easily accessible
This will encourage individuals to ask for help.
4. PROPORTIONALITY
Any issue that comes up should be dealt with in the least intrusive manner. This means proportionality has to be present to make sure no parties are left stranded to fend for their own. This ensures that services take each person into account when dealing with abuse. They will respect each individual and assess any risks presented.
5. PARTNERSHIPS
One of the crucial things to do is to form partnerships with local communities so they can coordinate in creating solutions. Their assistance in preventing and detecting signs of abuse cannot be overlooked. Partnerships allow organisations to work together with each other, as well as with the local community.
6. ACCOUNTABILITY
There should always be accountability and complete transparency in delivering safeguarding practice. Safeguarding is something that every single person takes part in. Accountability ensures that everyone contributes to their role when it comes to safeguarding vulnerable people. Everyone is accountable for their actions as individuals, services and organisations.

Top Courses of this Category
Conclusion
The 6 key principles for safeguarding vulnerable adults, and the Care Act of 2014, together have made huge progress in protecting vulnerable patients. They provide a clear framework for taking care of these adults while also ensuring that they have as much freedom of choice as possible. These principles are crucial when designating the appropriate care for a vulnerable patient. The thought process which gave birth to these principles is the main driving force behind the increasing awareness of safety and care. That's why they should always be seen in good light and advocated so the same thought process can grow to make the world a little better bit by bit.
---
What to Read Next: