First Aid
How to Become a Paramedic – Step by Step Guide
Patients who are ill or injured may not survive long enough to reach a hospital or other medical facility without the help of a paramedic.
When a patient faces life threatening situation, their recovery may depend on their involvement in an emergency, even though most of us expect to never see them show up at our door.
They are essential because they are the first medical providers in an emergency and are well-prepared to deal with a potentially stressful situation. They also ensure that the patient is taken to a hospital in a safe and timely manner.
If you're interested in learning more about how to become a paramedic, you can check out this article.
What is the Role of a Paramedic?
The term "paramedic" is made up of two components. The word "para" means "next to," while the word "medic" means "doctor." As a result, They often cooperate with doctors, but not always physically.
How to Become a Paramedic?
There are different ways of studying and qualifying as a paramedic. The steps outlined below will help you gain the required knowledge.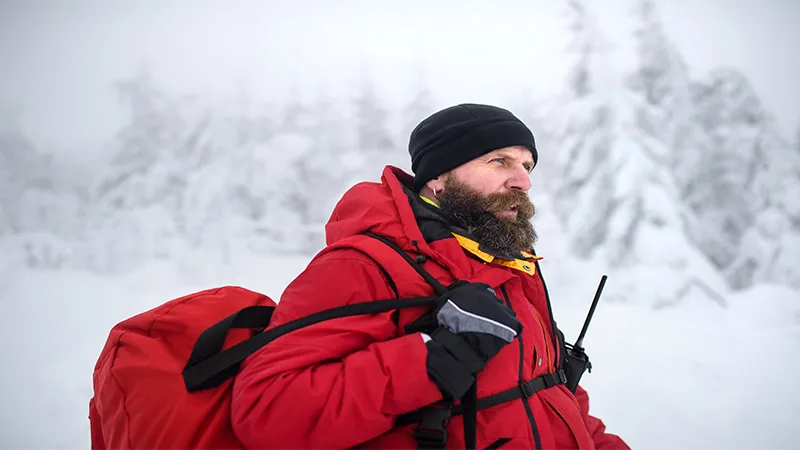 Educational Qualification
You can first enrol in a full-time (sometimes part time degrees are available, but you've to check) paramedic science programme that has been approved before submitting an application for a position as a qualified paramedic with an ambulance service.
So, how to become a student paramedic? You can apply for a position as a student paramedic ( (or an ambulance technician) with an ambulance service and gain academic qualifications while you work.
You should also apply for a paramedic science degree standard apprenticeship with an ambulance service. Work experience in healthcare or first aid can help you strengthen your application. You can also volunteer with St John Ambulance.
Following your qualification, you must register with the Health and Care Professions Council (HCPC).
How Long Does It Take to Become a Paramedic in the UK?
It takes two to four years to become a paramedic. The program consists of a combination of theory and practical work, which includes assignments with ambulance services and other health clinics.
Each university or ambulance service establishes its own admission requirements, so it's essential to check carefully what you will need.
Are you Looking for a Medical Math and Pharmacy Calculations Course?
If you are looking for a 
Medical Math and Pharmacy Calculations Course
that can provide an overview of proportion or dimensional analysis, such as domestic to metric weight and length conversions, pharmacy math, and corporate math, then look no further. We've got a course for you that will teach you the fundamentals of hospital math, dosage calculation, business math, and pharmacy math.
How to Become a Paramedic Without GCSEs?
Every university has its own set of admissions requirements, so if you have any concerns, contact them directly.
Without GCSEs, becoming a paramedic is difficult. A minimum of five 9-4 (A*-C) GCSEs (or the equivalent) in math, English, and science are required.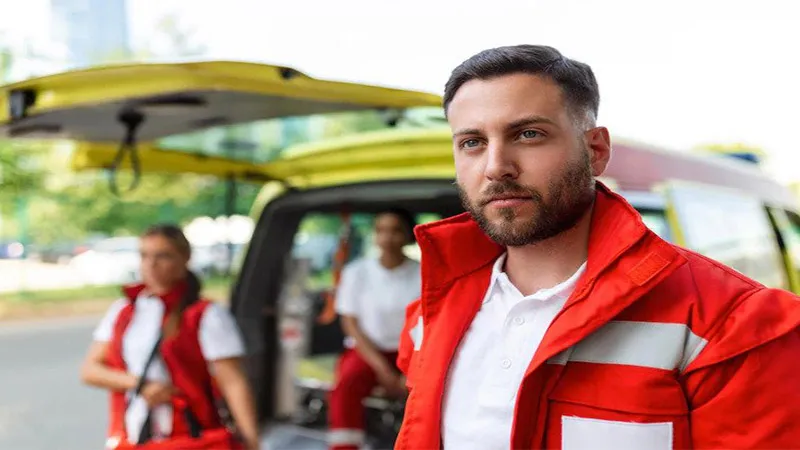 How to Become a Paramedic Without a Degree?
Paramedics can be viewed as health advocates as well as emergency professionals. This career requires the ability to build a trustworthy relationship with patients.
If you don't have a degree but want to work as a paramedic, you can apply to be a trainee with the ambulance service, but you'll have to continue your education while you're working.
At least five GCSEs in grade 4 or above, including English, maths, and science, are normally required. You must also have two years of driving experience and be in good physical shape.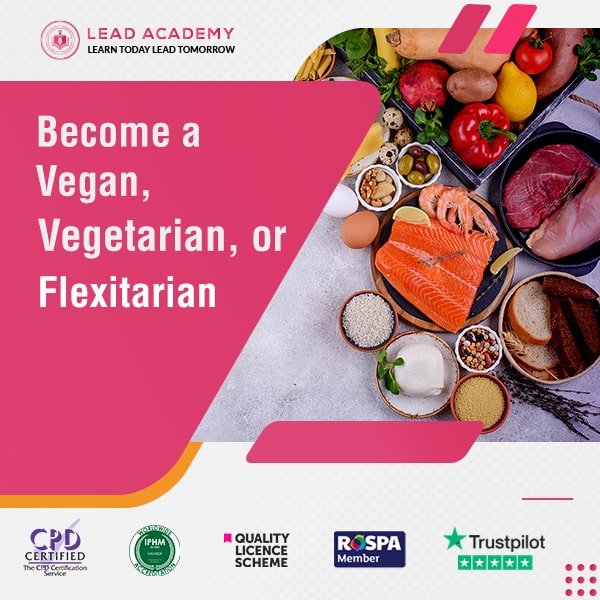 Becoming a Vegan, Vegetarian, or Flexitarian Course Online
Accredited Courses
Tutor Support Included
3 Installment Plan at checkout
14 Days Money Back Guarantee
Apprenticeship
There are no set entry criteria, but having 4 or 5 GCSEs at grades 9 to 4 (A* to C) and A levels, or equivalent, for a degree apprenticeship may help you get in.
You'll be asked to display an understanding of how NHS values apply to your profession when applying for apprenticeships. The Find An Apprenticeship Service can help you in your search when new apprenticeships become available.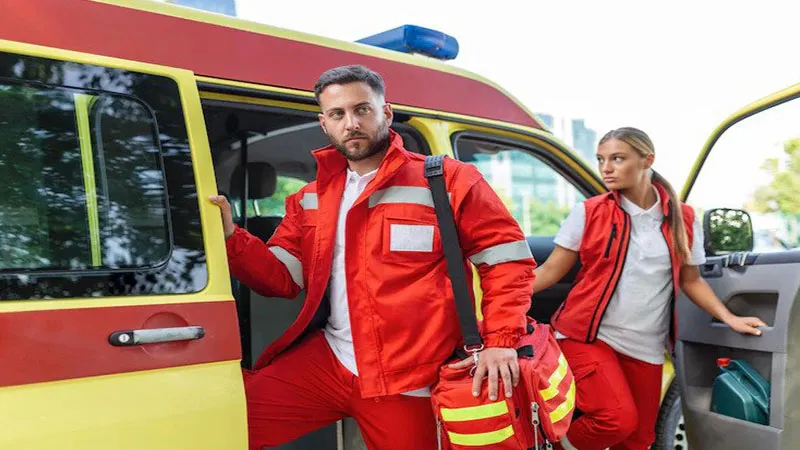 Skills and Experience
To become a paramedic, you may need to have the following skills and experience:
Medical and healthcare knowledge.
Awareness and understanding.
Excellent client service skills.
Patience and the desire to remain calm in the face of difficulty.
Outstanding verbal communication abilities.
Familiarity with public safety and security.
To be flexible and adaptable to change.
Interact effectively with others.
Be able to competently operate a computer and the major software packages.
Professional Degree
The most common way is to complete a full-time BSC degree in Paramedic Science at a university. As each institution has its own unique set of subjects and grades, be sure to check entry requirements.
You will only be able to enrol with the HCPC after autumn 2024 if you have one of the following qualifications, according to the College of Paramedics.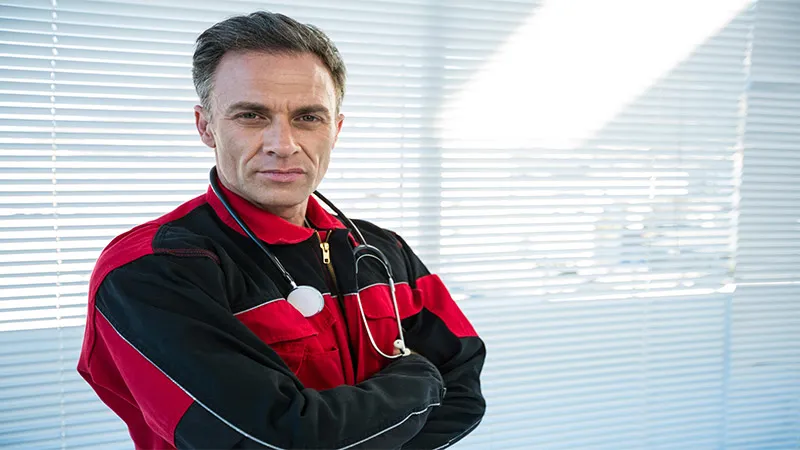 Bachelor of Science in Paramedic Science
This will allow you to register with the Health and Care Professions Council.
Paramedic Degree Apprenticeship
This is a relatively recent apprenticeship norm.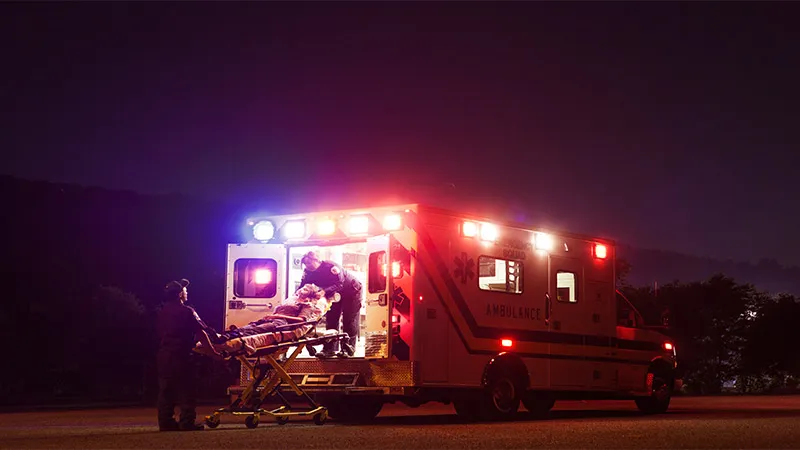 How to Become a Consultant Paramedic?
Consultant paramedics are strategic leaders who act as role models for the healthcare professionals. Their work is typically guided by a philosophical viewpoint that supports patient-centred treatment.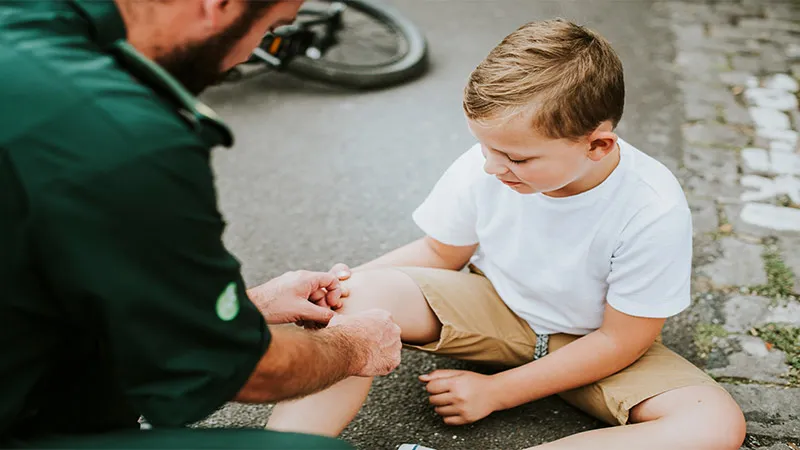 Applicants for the consultant paramedic register must meet the following requirements:
Join the College of Paramedics as a full member.
They must not be behind on their dues.
Be in good standing with no known questions about their fitness to practise.
Have a master's degree or equivalent provable experience in FHEQ Level 7 or SCQF Level 11.
Have solid evidence of consultant-level involvement in each of the five pillars of a consultant-level practice:
1. Expert practices.
2. Strategic enabling leadership.
3. Systems learning and development.
4. Research and innovation.
5. Consultancy at all levels, from practice to systems.
How to Become a Heart Paramedic?
A heart paramedic's job involves treating patients who are in difficult situations, such as at heights or in the ocean.
They treat patients, but they are not taken back to the hospital.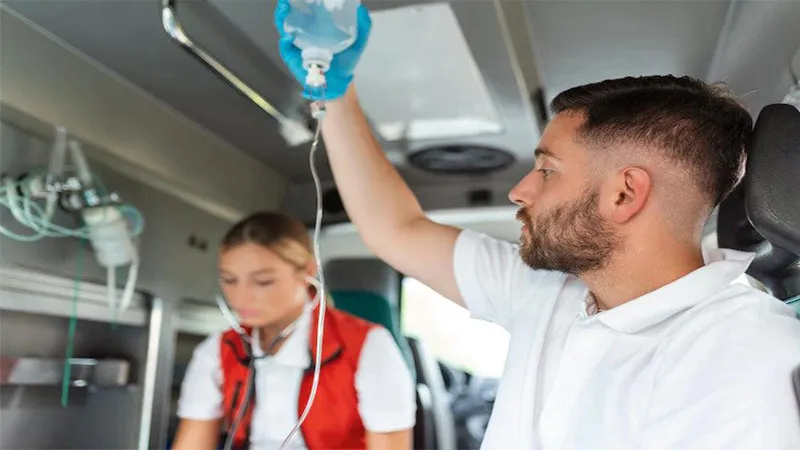 Entry requirements are typical as follows:
You can take a paramedic science degree at a university that has been approved by the Health and Care Professions Council (HCPC).
A paramedic degree apprenticeship is another way to get into this field. There are no specific requirements for admission, but having four or five GCSEs (or similar) in grades 9 to 4 (A* to C) and college qualifications such as A-levels (or equivalent) may be advantageous.
You can gain experience by taking the first training, volunteering as a community first responder for a group like St. John Ambulance or an NHS ambulance trust, or both.
How to Become a Helicopter Paramedic in the UK?
Working as a helicopter paramedic may be an exciting and rewarding experience. You never know what kind of situation you'll face on any given day, and you'll also have the chance to help people who in actually need it.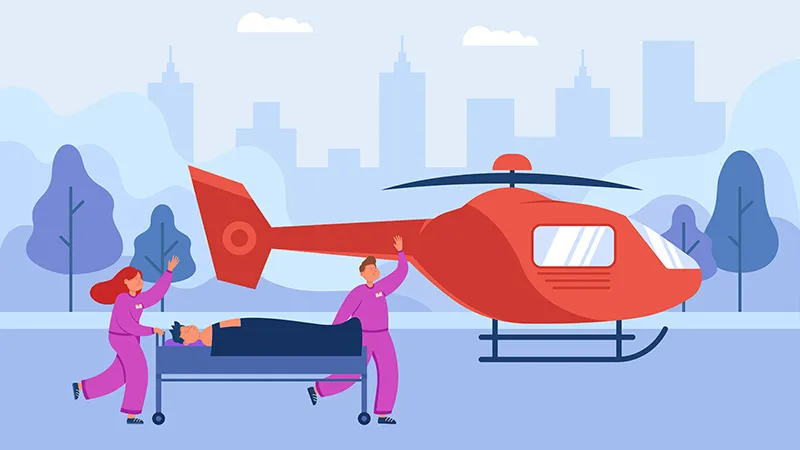 If this sounds like a career you'd like to take, you'll need to follow these steps to become a helicopter paramedic:
1. Become a qualified Emergency Medical Technician (EMT).
Becoming a qualified EMT is the first step to becoming a helicopter paramedic.
2. Enroll in a paramedic training programme.
You'll need to enrol in a paramedic training programme once you've received your EMT certification. However, before being accepted into one of these programmes, you must have a number of years of experience as an EMT.
3. Complete helicopter paramedic training.
Once you've completed your paramedic training, you'll be able to begin helicopter (air ambulance) paramedic training. This is typically a four-day, 32-hour class in which you will study flight safety, different types of aircraft etc.
4. Find a job.
Now that you've accomplished the process, you're ready to kickstart your career as a helicopter paramedic.
Duties and Responsibility
The following are some of the most common paramedic responsibilities: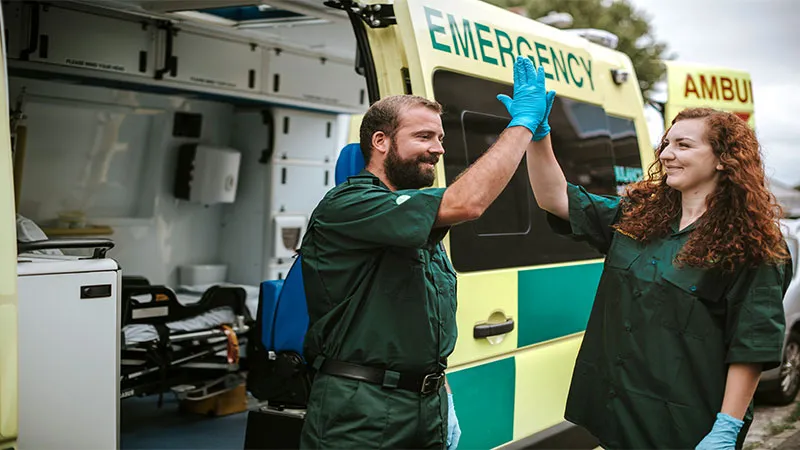 Provide care to patients who are critically ill or injured.
Manage the preparation of regulatory dossiers for submission to regulatory bodies.
Provide direction to individuals who are dealing with challenging situations.
Handle customer service concerns, complaints, and conflicts both within and externally.
Administer advanced or basic life support to patients in accordance with protocols and certification levels.
Enter inspections, training, and fire and EMT calls into the records management systems.
Stay up to date on new advancements in the field of patient care technology.
Become familiar with and follow standard division and department policies and procedures.
Top Courses of this Category
Salary and Facilities
According to Prospects, the starting salary for a paramedic is Band 5, which ranges from £24,907 to £30,615.
After two years of a newly qualified career, you'll be promoted to Band 6 (£31,365 to £37,890).
Band 6/7 salaries range from £31,365 to £44,503 for team leaders or senior paramedics who have completed extended skills training in critical care or trauma.
After a year, paramedics working in primary care or a GP clinic should expect to achieve band 7.
If you work your way up to consultant paramedic, your salary will be in the Band 8c range of £63,751 to £73,664.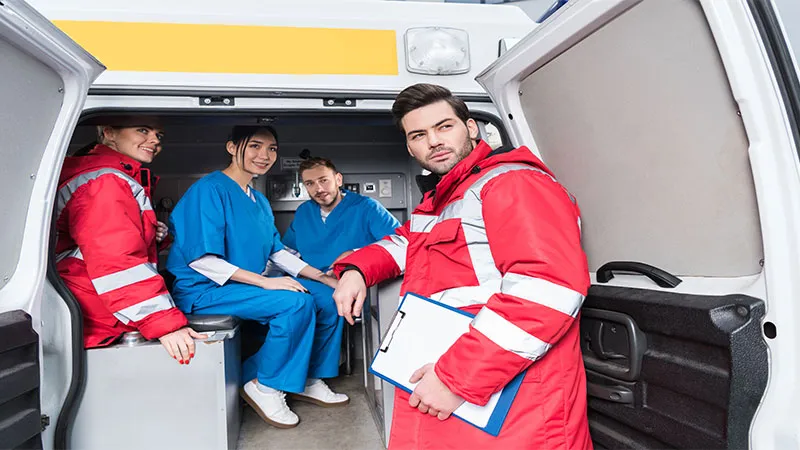 Conclusion
Paramedics are actually lifesavers in emergency situations since they are usually the first to offer emergency care or medical support to people in need. We members of the public rely on them as our emergency care assistants and to get us safely to a medical institution when they respond to 999 calls from the control room.
In short, you should think about becoming a paramedic if you enjoy working under pressure.
I hope this article has helped you better understand how to become a paramedic.
FAQ
How long does it take to qualify as a paramedic?
To become qualified, you must complete 1,200 to 1,800 hours of training.
Can anyone be a paramedic?
It requires a lot of work and study, but more than anything, you must be passionate to help others who are in need.
How much does a paramedic make UK?
According to Jobted In the U.k., a paramedic makes an average of £25,500 gross per year, or roughly £1,750 net each day.
Is being a paramedic worth it?
Yes. Becoming a paramedic can be a very rewarding and career-changing experience.
Is a paramedic the same as an EMT?
The main difference between EMTs and paramedics is their level of training and the procedures they are allowed to perform.
How long is EMT school?
To become an EMT, you'll need about 120 hours of supervised training.
Can you become a paramedic later in life?
It's never too late to start, but keep in mind that this profession comes with a lot of responsibilities.
Do you get paid as a student paramedic?
Student paramedics will be paid a salary and may be required to contribute to the program's costs on a monthly basis.
Can a paramedic work in A&E?
Yes. Some experienced paramedics can choose to join the A&E department.
Is being a paramedic hard?
It requires a lot of physical stamina, the ability to stay cool under pressure, medical knowledge, and the ability to make quick decisions.
What to Read Next: