Personal Development
How to be a Good Manager – 15 Tips to be Good Manager
"A good manager is someone who can get his men to do the work better than he can, not someone who can do the work better than his guys." – Frederick W. Smith.
A good manager should show interest in the performance of the team and team members' personal happiness. Most employees would do anything to have the chance to become a manager. But why?
Interestingly, many potential managers don't want to discover what makes a good manager.
But why do they want to grab this position? Is it simply the respect that the title involves? Or is it just the feeling of pleasure from reaching a significant career milestone?
Well, the answer is all of it. The combination of all these feelings pushes us to succeed above our competition.
If you've made it this far in the article, I can guess that you want to learn how to be a good manager and establish yourself as an expert. If you read it completely, every question you have will be answered, so stay tuned!
What is a Manager?
A manager is a professional who leads an organisation and is in charge of a group of employees. In a company, managers usually have charge of a particular department. Although there are many different types of managers, most are responsible for making decisions and conducting performance reviews.
Managers usually serve as a source of information between lower-level executives and employees of the company.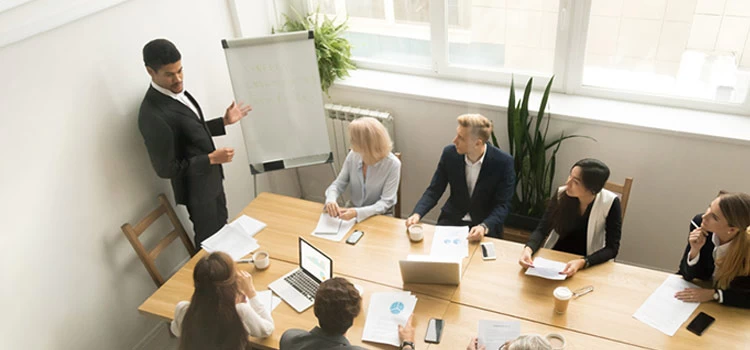 15 Tips to be a Good Manager
So let's dive into our tips on how to be a good manager! Here we go:
1. Recognise you're in a new role.
Accept that you are a new manager and that you will often be performing tasks that you have never performed before. You'll only keep learning and improving if you ask questions, ask for extra help as you adjust to your new position, and make mistakes as you go. You'll just keep learning and getting better! Be respectful and know you're new!
2. Learn about different leadership styles.
Being a good manager requires a variety of skills and techniques. Take the time to learn about and experience the different leadership styles available today. If you have a solid understanding of the various leadership styles, you can then adjust your approach to meet their needs.
3. Get to know the members of your team well.
Spend time getting to know each team member's daily responsibilities, career goals, areas of strength and weaknesses, as well as likes and dislikes and favourite work environments. But don't stop there; find out things like their children's names, the kinds of pets they own, where they live, etc.
You may create a more amazing bond with them and create a strong foundation of trust by getting to know a few little aspects about them that are significant to them and bringing them up in conversation.
4. Don't be a friend; be the boss.
It's important to remember that while you should get to know your staff personally, you are still their boss. Other team members may feel biassed or favouritism if you behave more like a friend than a fair employer. The confidence of the team may fall greatly as a result. Thus, even though it's normal to form friendships with those you work with and interact with on a daily basis, it's crucial to maintain professional interactions at all times.
5. Make sure that employees are motivated.
Different aspects will motivate each team member differently. For example, while some people value management praise, others are motivated by benefits like monetary bonuses or an extra day off for outstanding work.
Understanding each employee's motivating factors so you can support everyone on your team in achieving their goals is one of the most important skills for new managers.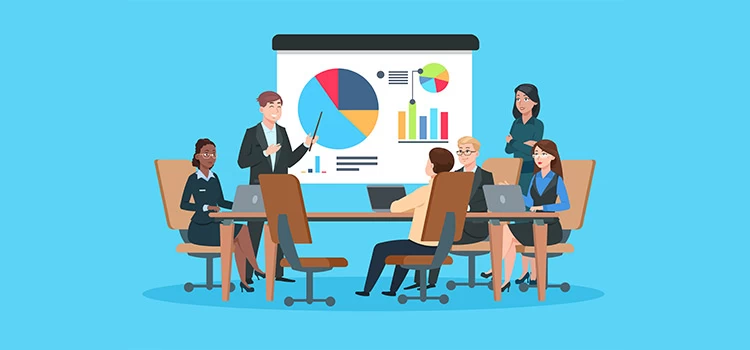 6. Set a good example.
One of the most vital pieces of advice for new managers is to always lead by example. Avoid the "do as I say, not as I do" mindset—this will lead to distrust and resentment amongst your team.
Make sure you are working just as hard as everyone else, if not harder. Your staff members will respect you for this and get motivated to work hard. But keep in mind, being the kind of person you want them to be is just as important as doing their jobs for them!
7. Find a mentor.
To observe and learn from other successful managers in your company, find them. It can be easier to settle into your new position and more comfortable for you as a first-time manager if you have someone to turn to for questions, suggestions, and criticism. Be open; management is harder than it seems. Choose a mentor and ask them to be a guide for you.
8. Never stop learning.
When you become a manager, you shouldn't stop learning new things and improving your existing talents. You should continue to explore ways to become a better leader, improve your skill set, and take the time to grow both personally and professionally, as there are always ways to do so. You'll definitely need to learn a lot as a new manager!
9. Be open-minded.
One of the most important management tips is to always be open and truthful with your team members. Employees won't feel comfortable asking you questions, making comments, or expressing concern if they don't believe you can be trusted. This can have a negative impact on team morale and efficiency.
10. Be responsible to yourself.
If you're not going to follow what you said, there's no use in being open. In order to avoid making promises, you can't keep, always follow through on your promises. This is an additional strategy for encouraging teamwork with your direct reports and shows the rest of your team the importance of being responsible.
11. Be friendly and available.
Availability is a must for effective team leaders. After all, you won't be able to spot issues and develop solutions for them if your direct reports can never reach you or feel threatened by contacting you with a problem.
12. Become an active listener.
Becoming an active listener, which means paying great attention to your team members during meetings or whenever they contact you for a talk, is one of the most important pieces of advice for new managers on this list. Maintain eye contact and look out for body language and nonverbal cues. Don't cut them off and make sure you comprehend what they said by repeating back to them the main points of what they said.
13. Plan and maintain regular 1:1 meetings.
To provide and receive feedback, discuss problems, and engage with your team members confidentially, 1:1 sessions are necessary. The team's members must regularly communicate with one another as well.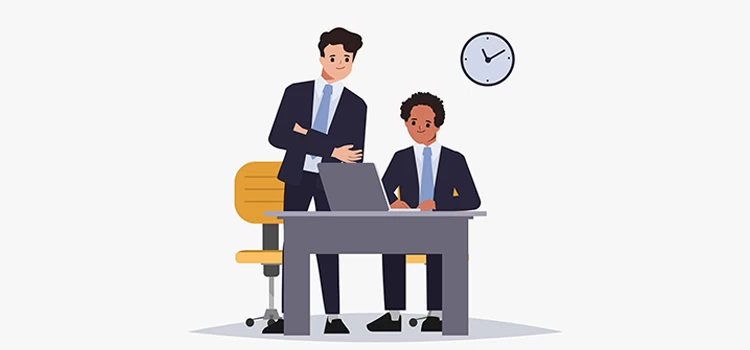 14. Ask for feedback.
You won't be perfect as a first-time boss; even experienced managers fall short of perfection. It's essential that you regularly get feedback from your team members, whether in a group or individual meetings or through anonymous surveys.
15. Stay organised.
As a new manager, staying organised will keep you from feeling confused, and keeping things on track can greatly increase team productivity. Managers can use a variety of technologies to manage work, timelines, projects, performance objectives, and more.
Recognise how to be productive, with this blog.
Are you looking for a Retail Store Manager Online Course?
If you are looking for a
Retail Store Manager Online Course
that can help you to kickstart your career in the field of retail management, then look no further. We've got a course for you that will give you a competitive advantage in your career, making you stand out from all other applicants and employees.
Good Manager vs Bad Manager
One important lesson I've taken away from my job and professional experience is:
"Bad managers tell employees what to do, good managers explain why they need to do it, but great managers involve people in decision making and improvement." This post was first published on LinkedIn by Mark Graban, a LinkedIn Influencer.
At the end of the day, managers are only human. A good manager is someone who is comfortable with their team. They are friendly and use their situational knowledge and skills from experience to lead the team. They also understand each person's advantages and disadvantages. A good manager listens to ideas from their employees and involves them in decisions that affect them. They accept criticism and support team members.
Project Management Training Course Online
Accredited Course
Tutor Support Included
3 Installment Plan at checkout
14 Days Money Back Guarantee
Here are some features that separate good managers from bad managers:
A Good Manager
A good motivator
Sets clear expectations
Communicative
Trustworthy and transparent
Strong outsourcing skills
A Bad Manager
Promotes toxic behaviour in the office
Communicates irregularly
Plays the victim card
Discourages innovation
Unwilling to take advice from others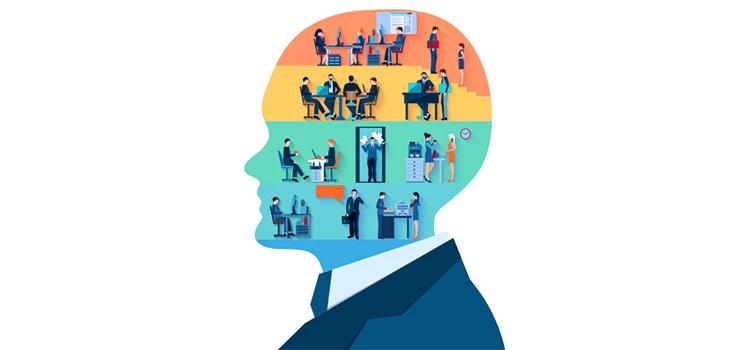 Different Types of Managers
Almost every industry has a different type of management. If you're trying to become a manager, knowing the different types of managers will help you decide which manager role best fits your interests, skills, knowledge of the business, and goals. Some different types of managers include project managers, IT manager, area manager, restaurant manager, line manager and band manger. You can better understand how to be a good manager for different roles by reading the following information.
Top Courses of this Category
How to be a good project manager?
Project management methodologies, leadership qualities, technical knowledge and organisational and problem-solving skills are needed to be a good project manager. Good project managers are aware of their projects' industries and markets.
How to be a good IT manager?
You need to be a skilled professional with excellent IT skills and be proactive if you want to become a good IT manager. The best candidates have experience in both business and technology since they must thoroughly understand the goals of their organisation.
How to be a good area manager?
You need a bachelor's degree in finance, marketing, or another business-related profession to work as an area manager. By getting a degree in one of these areas, you can understand the basics of business and sales while also getting ready for the duties of upper management.
How to become a good restaurant manager?
You need a good attitude, a passion for what you do, honesty, teamwork, patience, and the ability to remain calm under pressure to be a good restaurant manager. A good restaurant manager's responsibilities also include managing inventories and ensuring health and safety standards.
How to be a good line manager?
A line manager's responsibility includes ensuring that the workers who report to them perform their tasks properly and efficiently. This means that a good line manager will be able to actively listen to and clearly communicate with these people. They will be well organised and have strong leadership qualities, making it simple to set priorities and assign tasks.
how to be a good band manager?
To become a good band manger, you need to have the following skills:
A band manager must learn negotiation, money management, and product development skills as well as other business fundamentals.
It's a good idea to educate yourself on business practises and industry standards before managing a band.
Work for a management company for artists
After you've gained some knowledge of the music business, look for employment with an artist management firm.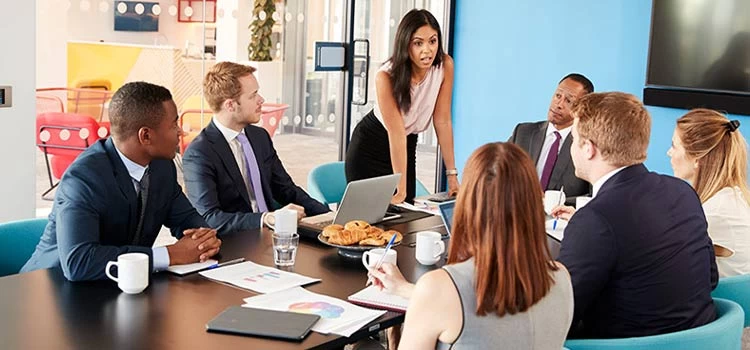 FAQ
How can I be a strong manager?
To be a strong manager, you can develop your managerial skills by creating a positive and welcoming workplace and mentoring your team members.
What should a good manager not do?
A good manager should avoid gossip and unfair criticism of employees.
What makes a poor manager?
Negative leadership behaviours that upset employees are indicators of a bad manager.
What is an ideal manager?
The ideal manager inspires others by interacting with customers, suppliers, and employees.
What should a manager keep doing?
Building a team, developing trust, and developing a network are all things a manager should continue to do.
How to hire great managers?
You can design a welcoming business culture and a proper job description to hire great managers.
What strategies should a new manager implement?
You have to create guidelines for performance as a new manager. That generally includes listening to everyone out, defining a vision, and implementing perfect standards.
What do great managers do?
The greatest managers support employees' continued motivation to perform their best work.
What are 3 qualities a manager should have?
A manager should have the following three qualities: Creating a culture of trust among employees, focusing on employee strengths and communicating honestly.
What skills do managers need?
Managers need to have good listening and communication skills as well as relationship-building abilities.
Conclusions
In a nutshell, managing involves taking great responsibility for both your team and your work. Both performance and earning the team's respect are expected from you and a good manager is aware of how to do this.
The lifestyles of their team members are positively impacted by effective managers, who also help in their skill development. A good manager trains them for future leadership positions in the organisation. Having said that, becoming a great manager takes time. You must actively work to get better and maintain consistency.
I hope this article has given you a better understanding of how to be a good manager.
What to Read Next: