Personal Development
How to Become an Interior Designer
Do you love room decors and get inspired by Pinterest decor themes? Are you keen to design spaces and have a proper understanding of lights, colours or so? Then why not be an interior designer, which you would love doing and never get bored of?
The job of interior designing demands creativity and an artistic vision. But, more than that, it requires the passion and enthusiasm that can help you bring life to a dull and empty space. Learn how to become an interior designer from this blog and take the next step to be one of them.
Who is an Interior Designer?
An interior designer is someone who creates and provides aesthetically pleasing design ideas to their clients. According to Forbes, "Interior designers study their client's work or living spaces and apply a systematic and coordinated methodology to satisfy their needs and resources."  
Through the use of colour palettes, decorations, furniture placement, and functional decor, interior designers can create a variety of beautiful yet functional spaces. Interior designers need to consider both the function and aesthetic parts of space while working on a specific project.
---
Areas of Specialisation for Interior Designers
Interior design is a multifaceted profession that provides designers with an opportunity to choose their niche from a variety of options.
Residential Design
This type of interior design involves redecorating and redesigning a client's home or rental property. Residential design can also involve transforming a space into a more functional or accessible one for an individual's needs.
Corporate Design
Corporate designers work in various settings, from very small offices and start-ups to large corporate buildings. Regardless of the size and scope of the project, their purpose is to create a space that is efficient and functional.
Corporate designers also work to create work environments that contribute to the good health and posture of employees working in confined offices for most of the day. They work with the placement of computers, computer desks and chairs as employees use these items for extended periods.
Healthcare Design
Healthcare designers renovate physician's offices, dental offices, hospitals, healthcare centres, clinics, and residential care facilities. As per RaiseMe, "Healthcare designers use the evidence-based design process in designing and they specialise in making design decisions based on credible research to achieve the best possible outcomes for patients, residents, and the facility."
Are you looking for an interior design course?
Interior designing is a field with immense career growth possibilities. If you also aspire to kickstart your career as a confident content writer, we have good news for you. Now you can join the accredited 
interior design course
 of Lead Academy and learn how to become an interior designer at your own pace. So what are you waiting for? Enrol now!
What are the Responsibilities of an Interior Designer?
The prime task of interior designers is to remodel and decorate rooms for their clients. Besides, they perform some other duties relevant to their work. The core responsibilities of an interior designer include
Meeting Clients
One of the most significant duties of an interior designer is meeting clients before, during, and after working on their space. In the initial meeting, the interior designer learns about the client's demand and discusses the budget, timeline, and aesthetic and functional preferences. Throughout the decoration process, the clients provide the designer with their feedback and direction.
Sketching Design Plans
After meeting with clients, the interior designer sketches several design plans to present to the clients. The clients then select the idea they like the most. During this process, the interior designer also determines whether the plan is feasible based on the clients' budget and timeline.
Selecting Decorative Elements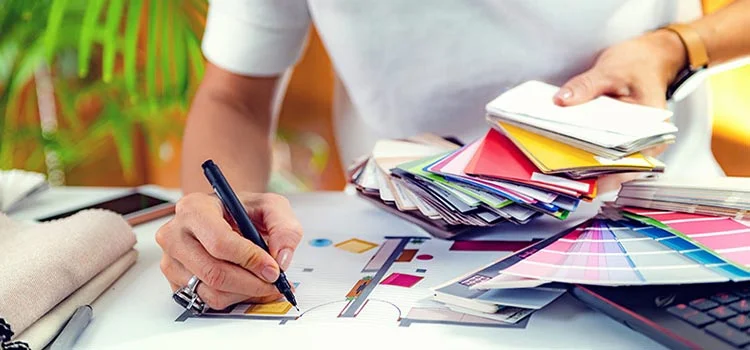 Interior designers are responsible for selecting a variety of decorative elements for their client's home, offices, or other spaces. Considering the client's budget, an interior designer chooses wall paint colours, furniture pieces, and textiles such as rugs and upholstery. They may also select artwork to hang on walls or feature on shelves.
Installing Decorations
An interior decorator determines where to place the selected furniture and fixtures, where to hang the paintings and how to arrange the lighting. In doing so, the interior designer has both aesthetic and practical considerations. After initially placing the decorative elements, the interior designer may fine-tune and rearrange the room if the client wants otherwise.
Managing Budgets and Schedules
Interior designers manage budgets and schedules throughout the installation. Budget management not only involves considering the client's budget but also consideration of profit for the interior designer. Managing schedules and deadlines are equally important, as interior designers need to maintain a steady workflow and meet client expectations.
---
What are the Skills Required to be an Interior Designer?
If you want to excel as an interior designer, you should have a knack for combining colours, art pieces, lighting arrangements and furniture to enhance a room or space. The essential skills you need to be an interior designer are-
Creativity
It is necessary for an interior designer to have a creative mind to produce ideas that can be conveyed to clients. Since the work of an interior designer is to give a fresh look to indoor spaces keeping the functionalities intact, it requires creativity to do so.
Artistic Vision
To be a successful interior designer, you should have an artistic vision to bring significant changes to an empty space. Unlike looking at a blank canvas, interior designers require having the ability to see potential in the angles of walls and ceilings, natural lighting, and more.
Communication Skills
As a designer, meeting clients and discussing with them about the projects and ideas is a core part of the profession. So, you must communicate effectively and listen attentively. In addition to communicating well with clients, you need to connect with contractors and vendors who would also oversee the broader projects and supply decorative elements, respectively.
Check out our blog to recognise the key features of effective communication.
---
Knowledge of Computer-Aided Design (CAD)
In modern days, technology has become a bigger part of interior design than it was in the past. Software programs allow designers to show their clients what the spaces will look like by creating them in digital format. It's vital to learn the use of such software to be successful in the field. Some of the design software are-
Archicad
AutoCAD
SketchUp
3D Homeplanner
Vectorworks
Live Home 3D
Autodesk Revit & 3D Max
Financial Planning
Being an interior designer is not only about creating designs and decorating spaces; it requires financial creativity as much as it requires design expertise. Interior designers have to keep their projects within the client's budget while maintaining profitability for their own businesses. In addition to being good with numbers, they also need to be good at negotiation and identifying hidden costs.
Problem-Solving Skill
Projects might not always go as smoothly as planned and so, you should possess problem-solving skills. There can be unexpected delays; artwork, furniture, or other items a client wants might suddenly become unavailable, or renovation plans might change for several reasons, which can lead to changes in the design.
On top of that, clients might change their minds and ask for an entirely new design. All these require you to have the ability to adapt to the situation.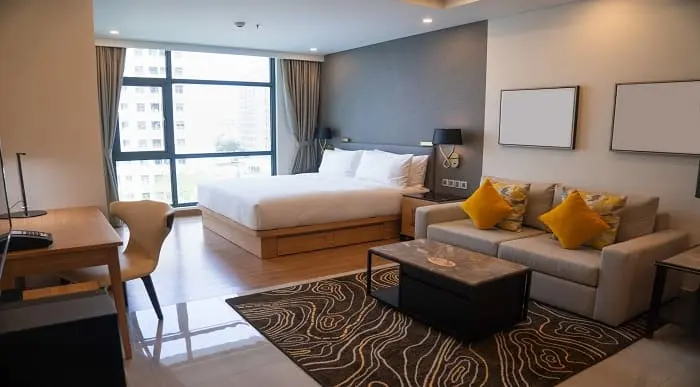 Interior Design Courses Online Mega Bundle
Accredited Courses
Tutor Support Included
3 Installment Plan at checkout
14 Days Money Back Guarantee
How to Become an Interior Designer?
Becoming an interior designer usually takes several steps, including obtaining a degree or diploma learning specialised software and gaining work experience. For self-employed interior designers, a successful career also requires determined self-promotion. Consider following the steps below to establish yourself as an interior designer.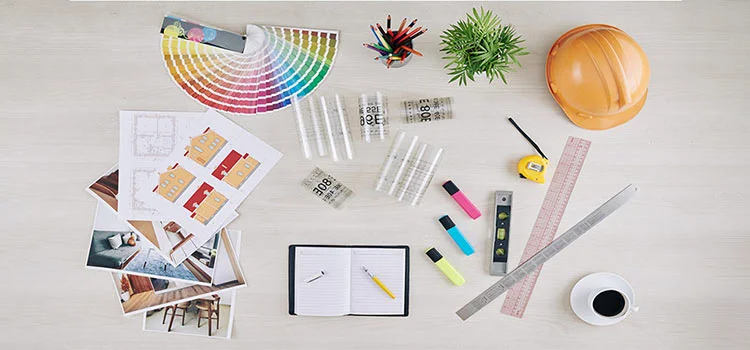 Earn a Degree
While a formal education is not entirely mandatory, a bachelor's degree can improve your job prospects in the relevant field. The degrees are also available on the associate, master and doctoral levels.
Those who go to university to learn interior design usually receive a degree in subjects like interior design, art and design, interior architecture, spatial design or something similar. Those who attend a college usually receive a Level 3 Diploma in Interior Design or an A-Level in Art and Design, followed by an apprenticeship as an Assistant Designer.
Beyond a bachelor's degree program, you can also take things a step ahead and earn a Master's degree. By doing so, you can enhance your industry knowledge, expand your contact list and aid career progression.
If you have the enthusiasm to study further, you can go for a Doctoral degree. Doctoral programs are generally for those who are interested in teaching, consulting, or conducting independent research on design theory.
Quality degree and certificate programs in interior design are also available online, but interested students should always check a program's accreditation before enrolling.
Work on Projects for Free
Interior designers, at the initial stage, may find it challenging to get hired without any work experience. That is why many new interior designers start by practising their craft for free.
Interior designers can offer their services to friends and family or volunteer to help local non-profit organisations and small businesses that are unable to hire a professional designer. The important thing is to develop the skills required before real paying jobs come along.
Build a Portfolio
A high-quality, comprehensive portfolio is the most crucial tool for interior designers who are seeking clients.  It allows potential clients to view your best work and proves that you are professional and well-organised.
Remember to take quality photographs of all of your works and compile them into a professional portfolio. In addition to photos, including a selection of your designs and sketches. You can also maintain an online version of your portfolio.

Top Courses of this Category
How to Become an Interior Designer without a Degree?
You might have the talent and desire to establish yourself as an interior designer but, you may not have a clue how and from where to start. While a degree can give you confidence and broaden your career opportunities, you can still prosper as an interior designer without any degree if you follow some simple steps as mentioned below-
Learn about Designer's Duties
To become an interior designer without a degree, it is important to understand and be familiar with the duties of the job. A degree might introduce you to the various facets of interior design, including knowledge of the duties of an interior designer. So, you should also learn about those before starting off.
The duties might include-
Conceptualising designs
Setting timelines
Determining costs
Sourcing materials
Gain Some Design Skills
To become an interior designer without a degree, you would need to have the following skills-
Ample understanding of light, shapes and spaces
In-depth knowledge of colours
Knowledge of how to sketch a blueprint
Understanding of ventilation and airflow
Safety measures while designing a space
Proper knowledge of utility services like plumbing, construction of false ceilings and carpentry
Work for an Expert
A great way to gain experience and build your reputation in the field is to work under an expert interior designer. Some designers take on prospective designers as apprentices to show them the details of the job and connect them with potential clients. Consider looking up local interior designers and asking to volunteer or work for them.
Practice Designing Spaces
Since you cannot start working professionally right after deciding to be an interior designer, you can practise by designing rooms for your friends or family. Pick up a space and try to transform it with different ideas. If possible, do not restrict yourself to residential spaces; try office spaces too.
In this era of social media, you can use different platforms like Facebook or Instagram to share your work. Take enough pictures of your projects and post the pictures to let people know about you and your potential.
How Much Does an Interior Designer Earn?
Your contacts, location and reputation would determine how much you can earn as an interior designer. As per Prospects, "Starting salaries for junior designers range from £18,000 to £23,000."
"While experienced interior designers can earn between £25,000 and £40,000, senior designers can reach more than £45,000. Creative/design directors can sometimes even earn more than £75,000." 
Also, payscale suggests that there are pay differences according to locations. "Employees with Interior Designer in their job title in London, England earn an average of 20.5% more than the national average. These job titles also find higher than average salaries in London (10.3% more). The lowest salaries can be found in Leeds (21.5% less)."
---
What are the Working Hours of an Interior Designer?
Some interior designers choose to be self-employed or freelancers and often work from home or a rented studio, while others work for an agency or design firm.
If you work in a freelance capacity, your working hours would be flexible. You can choose to take as much work as you wish; you can either take on many clients or just focus on one or two.
However, if any organisation employs you, you will need to work the number of hours specified in your contract. This is usually 40 – 45 hours per week in a full-time role but can also include mandatory overtime hours when a project deadline is approaching.
---
What are Some of the Other Career Opportunities Available for Interior Designers?
Some of the mentionable career opportunities for interior designers are-
Industrial designer
Exhibit designer
Design manager
Design engineer
Creative director
Architect
On-Demand Accredited Courses
Analyze data quickly and easily with a powerful PHP library! All datasets included where beginners welcome!
Things You Should Know-
Difference between an Interior Designer and an Interior Decorator
The terms 'interior designer' and 'interior decorator' are often used interchangeably. Of course, there are a few similarities between the two, but there are also more than a few significant differences between them.
| | |
| --- | --- |
| Interior Designer | Interior Decorator |
| An interior designer researches and analyses their client's needs and then plans interior layouts to make them physically, socially and aesthetically functional. | An interior decorator helps their clients decide on a style, choose a colour scheme, and purchase furniture and accessories. |
| Interior designers are concerned with both the look and function of the space | Interior decorators solely focus on the aesthetics and decoration of interior spaces |
| Interior designers can both design and decorate | Interior decorators can only decorate |
| Designers often work closely with architects and contractors to help achieve the look the client desires | Decorators do not generally work with any contractors or architects'; rather they work with furniture makers, upholsterers, and other industry professionals. |
The Associate's and Bachelor's Degree Program in Interior Design
---
Two-year Associate Degree Program
An associate degree in interior design is typically for two years. In the first year of the associate level program, you will learn the fundamentals of design and basic skills in both hand and digital drawing. In the second year, the focus is on more specialised topics such as architectural lighting, colour theory, furniture history, and introduction to business and marketing concepts.
Students who earn an Associate of Applied Science Degree can generally enter the field in an assistant role. An Associate of Arts Degree prepares students to continue further their interior design education, especially those who are interested in continuing their education in architecture or industrial design.
Four-year Bachelor's Degree
A four-year Bachelor's degree program comprises courses that address the aesthetic, technical, and business skills required for interior design. Students are acquainted with topics like design, drafting, 3-D imaging, space planning, project management, marketing and business development.
The Time it Takes to be an Interior Designer
The time it takes to be an interior designer would depend on the degree you want to pursue. It may take at least two years if you choose an associate degree in interior design. If you decide to take an exam for certification, you would need at least three years of full-time work experience with your associate degree.
Those with a four-year bachelor's degree would need two years of experience to qualify for the certification exam. As a result, becoming a certified interior designer may take five to six years of formal studies and practical learning.
---
Conclusion
As people are now taking interest in designing and decorating their homes, they are relying more and more on interior designers. In an interview with the BBC, professional award-winning interior designer Sophie Conran stated that she thinks the field of interior design has become very competitive now.
That is why she has encouraged people to stay in education for as long as they can, as that would exhibit a certain seriousness about things and would allow you to get your thoughts in order.
So, if you have planned to pursue your career as an interior designer, obtain the required qualification, be persistent and focus on improving the quality of your work. Success will definitely be yours!
---
What to Read Next: