Make Up & Beauty
How to Compliment a Makeup Artist?
How to compliment a makeup artist?
Highlight their professional aspects that you personally admire.
What do I mean by this? Let me explain.
Makeup artists are a special breed of 'artists'. It's in the name. Their profession solely relies on the weight of their creativity and the fine skills of their hand. Like any other creative profession, makeup artists generally choose to become an artist as opposed to being forced by circumstances. They've to go through careful training and years of practice to fine-tune their skills.
Their relationship with their clients generally starts with their business. If they can build up trust with their clients with their skills and professionalism, their artist-client relationship may transcend into something more, like friendship.
So, the ideal remark would be to appreciate makeup artists for their work.
---
How to compliment a makeup artist?
There are many ways that you show your appreciation to your makeup artist.
But let's be honest. We like them because of how good a job they do on us to make us beautiful. On a special occasion, the skillfulness of a makeup artist can make or break your day. Every makeup artist wants to hear how you feel about the magic in their hands. That's where their passion lies. What's more, is that they'll love the pleasure of working with you.
If your makeup artist is a female, you can certainly compliment her beauty. Every girl loves being called beautiful.
But you've to be logical. That's not what she probably wants to hear. The compliment is not even the least bit useful to her, seeing that you're her client. Her business depends on how pleased you're with her hard work. So complimenting her for her work will reassure her, and you may even receive some skincare tips if there is a friendly vibe between the two of you.
The same argument can be made for a male makeup artist.
The appreciation you show to your makeup artist will come naturally. You don't have to fake it. I'm assuming most people will not appreciate someone who doesn't know what they're doing, especially at the workplace. Lousy makeup can not only ruin your special day, but it may even potentially be dangerous to your skin.
So, here are some examples of factors for which you can show your appreciation to your makeup artist.
Are you looking for a makeup artist course?
If you are willing to take your passion for makeup to the next level and convert it into a rewarding career, we have the best opportunity for you. Now you can join the
online Makeup Artist course
of Lead Academy and learn how to become a certified makeup artist. Visit the link now and enrol on the course at discounted pricing.
For being hyperconscious about time and working tidily under pressure
Imagine being late on your big day because your makeup artist is late. Or imagine another scenario where your makeup artist is so busy that they decide to compromise on how beautiful they can make you look.
Yet, both of these scenarios are very likely because makeup artists, especially the popular ones, often run through a hectic schedule. So when they care so much to ensure that you receive a proper service and you receive it on time, it is definitely appreciable.
Just say that you're thankful for the wonderful service that you received. You don't need to be fancy here. We, humans, are very well equipped to detect pretentious behaviour. If you're genuinely thankful, there's no need for that.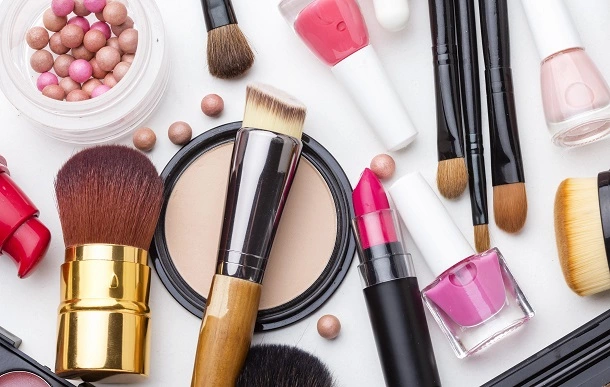 Makeup Masterclass Course: Basic to Advanced
Accredited Courses
Tutor Support Included
3 Installment Plan at checkout
14 Days Money Back Guarantee
For the quality items they choose to keep in their kit
When makeup artist keeps top-notch cosmetics to serve their customers, it shows that they care about their clients. But remember,
price ≠ quality
Just because an item is pricey doesn't mean that it's best suited to your particular type of skin or your hair. Even a cheap cosmetic may be superior among many of the same types that are more expensive. A skilful makeup artist will know what's best for you. We should appreciate them for the time they invested in becoming experts in their craft.
Like my point above, just compliment them in a genuine manner. That'll make their day.
For their professionalism, knowledge & skills in their craft
We go to our makeup artists to receive a service. Let's be honest; if our makeup needs to be that absolutely perfect that we need a makeup artist, we're probably in a hurry.
Would you like it if your makeup artist is wasting your time with chit-chat?
Absolutely not!
Why? Because you know that it's very unprofessional.
Instead, doing their work with dedication, focus and professionalism and are commendable. If they decide to value your time, who wouldn't want to come back to receive another service from this makeup artist?
That's how important professionalism is. But without accompanying skills, professionalism has little value. They complement each other like bread and butter.
The job of a makeup artist is no easy feat. They work so hard to make us feel so beautiful! It's like practically drawing features on our faces. They've to be aware of the flaws or blemishes that must be subtly covered under the makeup while accentuating our beautiful features.
Then there're the thousands of types and brands of cosmetics. Studying the science behind these products is not simple either.
Do you see what I'm getting at? Pass along your appreciation if your makeup artist maintains these characteristic traits. And like my advice before, be honest and say what's on your mind. People love genuine compliments.
FAQ
How many foundation shades should a makeup artist have?
A makeup artist's vanity must have at least three foundation colours from fair, medium, and dark skin tones.
What education does a makeup artist need?
A diploma or intensive study in makeup is required to work as a professional makeup artist.
What are the skills required for a makeup artist?
7 must-have skills for a makeup artist-
Creativity
Knowledge of makeup techniques
The skill to remain composed under hardship
Interpersonal Skills
Knowledge of makeup products
Originality
Good Communication Skills
Who is the highest paid makeup artist?
According to the Celebrity Net Worth, Huda Kattan is the highest paid makeup artist.
Who is the most popular makeup artist?
As per Style Craze, Bobbi Brown is the most popular makeup artist.
Conclusion
Many people will give you example statements to pass along to your makeup artist as a compliment. I'm against that. We're organic beings. "One type, fits all" doesn't bode well with us. Every situation requires us to think about what fits in that context.
The same goes for the compliments to your makeup artist. If you're happy with their service, just say it out loud. It'll come out of the bottom of your heart, and no matter how simple it is, the only thing that they'll care about is that your compliment is sincere.
However, if you're worried about your articulation- don't. Remember what I said before? Makeup artists are artists. When they realise that you're making an active effort to compliment them and their art, they'll undoubtedly appreciate it.
What to Read Next: