Personal Development
Home Schooling UK – Law and Process
We researched what makes "Home schooling UK" or "How do I go about home schooling?" such a popular search term on Google. Children may begin in mainstream education but later be removed from school and schooled at home due to a child's specific needs, dissatisfaction, or inability to cope with life in a large school. Also, when the quality of education at school is inadequate, parents may opt for homeschooling.
Children with Special Education Needs (SEN) may also sometimes need home schooling, also referred to as Flexi schooling.
Whatever the reason is, it seems that people aren't exactly sure how to do it and the legal implications of their actions.
So, let's answer the questions "Can you home school your child?" and "How do you apply for home schooling?".
Home Schooling UK
Does the heading sound a bit funny? Or does this one: "How does homeschooling work UK?"
Yes, the mistake is intentional.
In fact, most of these headings that you will read in this blog are direct copy-paste from Google's search page. We know you guys are looking for information, so why not use your terms directly, so you know what we'll talk about under each heading.
Home Schooling Requirements in UK (How to Start Homeschooling in UK)
It is a legal requirement under the 1996 Education Act to ensure that when a child reaches the age of five, they receive a full-time education according to their-
"age, ability, and aptitude."
You have the option of receiving that knowledge in a conventional school setting or at home yourself.
As a result, unlike some countries like Germany, elective home education is legal. However, there are a few things to consider before getting started.
Are you looking for an SEN Teaching Assistant course?
This
SEN Teaching Assistant course
is for you if you want to learn how to teach children with speech difficulties, physical impairments, or conditions like dyslexia. This comprehensive online course will teach you about urgent needs provision and basic teaching and working with children methods.
Who Should be Notified?
According to an article by the Guardian, if you wish to home-educate your child in the UK, but do not register it with the local authority–
"are likely to face sanctions, under government plans for a compulsory national register of children who are not in school."
So there are some procedures (Home schooling rules in UK) that you should follow before you start homeschooling your child. Carefully go through the following discussion and apply the relevant ones to your current situation.
Visit our other blog, "How to Become a Childminder – A Complete Guide."
If Your Child is Currently Enrolled in a School
If your child is currently enrolled in a school in England, Wales, or Northern Ireland, you should send a deregistration letter to the principal. This letter should explain your intention to educate your child at the home full-time, beginning on a specific date and request that your child's name be removed from the register.
This letter can be sent by mail or via email if you like.
You are not legally compelled to attend a meeting called by the headteacher or answer any informal enquiry to discuss your decision. You do not need the consent of the headteacher to deregister your child.
School Attendance Order
If your child is attending school due to a School Attendance Order (SAO), you must first obtain authorisation from your local council to teach them at home.
You also cannot homeschool if your child is subject to this order unless the SAO is revoked.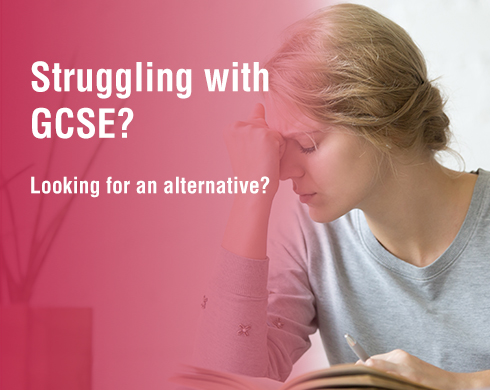 Functional Skills Courses
Accredited Courses
Tutor Support Included
3 Installment Plan at checkout
14 Days Money Back Guarantee
Special Education Needs
If your child has SEN and attends a special school, you must obtain permission from the municipality to educate them at home. You should write to your local government, offering your child's name and school information and requesting permission to have their name removed from the school's register.
You may also want to add information about how you plan to satisfy your child's special educational needs, as this may influence the local authority's decision. If they refuse to give you consent, they must explain why, and you have the right to contest the refusal.
However, even if your child has an education, health, and care (EHC) plan, you do not need permission from the council if they attend a mainstream school.
Homeschool Curriculum
Parents must ensure that their children receive a full-time education beginning at the age of five. But they are not required to follow the National Curriculum. This is only applicable in public schools.
Local Authorities have no legal obligation to monitor a home school's child provision. However, in practice, some do. But except under rare and exceptional circumstances, you are not compelled to allow house visits.
Curriculum
The homeschool curriculum is incredibly flexible, allowing students to choose the subjects that interest them the most. But parents should consider providing tutoring in at least the core disciplines of English, Math, and Science.
Homeschoolers can devote more time to their hobbies, such as playing the piano or learning a new foreign language.
Every kid is different, with different learning needs, aspirations, and weaknesses. Students can work at their own pace to complete the curriculum requirements when they homeschool.
Besides, visit our other blog, "How to Become a Child Psychologist UK?"
Subjects
While some subjects are difficult to teach at home, there are many more GCSE (General Certificate of Secondary Education) and A-Level subject alternatives than most people realise. Typically, this is because they demand specialised teachers, which most schools do not have.
You have a tremendous opportunity to push the boundaries of what is possible if you homeschool.
At GCSE, students can study subjects like law, astronomy, geology, and over 25 current and classical languages. A-Level courses in creative writing, ancient history, and marine science, for example, are available.
Qualifications and Exams
SAT
Primary SATs (Scholastic Aptitude Test) testing is only compulsory in public elementary schools, hence it is neither required nor useful for homeschooled children.
SATS are the exams that primary school students take after they have completed Key Stage 1 and 2. All non-private schools in the country are required to take the SATs. They are primarily intended to evaluate the performance of schools rather than students.
As a result, although these exams indicate academic competence, the government does not issue recognised qualifications.
Exam Boards
Unfortunately, if your child is GCSE-age or older, you will not be able to teach every subject at home.
So, when choosing a subject, consider.
How it will be graded
By which exam board
Whether or not you will be permitted to register with the local exam board. You will need to register via a nearby school once you obtain the permission.
There are multiple "competing" exam boards in the country, which is somewhat annoying. Each of them created their own somewhat distinct GCSE or A Level course. For example, some schools will provide English GCSE exams administered by one exam board, while others may offer exams administered by a different exam board.
In England, Wales, and Northern Ireland, there are five examination boards:
Pearson Edexcel
City & Guilds
AQA (Assessment and Qualifications Alliance)
CCEA (Council for the Curriculum, Examinations and Assessment)
OCR (Oxford, Cambridge and RSA Exams)
Coursework is less prevalent in International GCSEs (iGCSEs), which are given by Edexcel and the Cambridge examination board. As a result, they are a popular choice among parents who homeschool their children. However, the Cambridge International iGCSEs are only for UK candidates.
There is no other method to obtain certification other than sitting the tests. However, exams are not permitted at home, so all homeschooling students must take exams at a registered exam centre.
Although most schools are registered centres, some other colleges and centres cater to homeschooling students.
We strongly suggest you contact your local schools or exam centres as soon as possible if they use the exam boards you've chosen for your disciplines. Your student will be referred to as a "private candidate" by the exam board.
Exam Fee
Most exam centres charge an entry fee for each exam, which differs from one centre to the next.
Conclusion
It's critical to understand the government's standards if you decide to homeschool your child. You do, however, have a lot of control over the curriculum, schedule, and yearly calendar. You can simultaneously cater to both the government laws and your child's specific needs. We hope this post has given you the insight you needed into the topic "Home Schooling UK". Consider reading the FAQs section below for further information.

FAQs
Is home schooling allowed in UK?
Yes, unlike in some other countries, homeschooling in the UK is allowed if you can fulfil the government requirements to meet your child's needs.
Can you be homeschooled for free in the UK?
In the United Kingdom, you can be homeschooled for free. Homeschooling is becoming more popular in the United Kingdom as more parents are opting to teach their children themselves. In England, 34% more parents have chosen to home teach their children since 2020.
How many hours should you homeschool a day UK?
There is no set requirement. However, most homeschooling parents discover that they can effectively homeschool their children for 2-3 hours each day, 3-5 days per week.
How much does homeschooling cost UK?
It doesn't have to be expensive. You don't have to pay any money because so many free home schooling options are available.
Is homeschooling a good idea UK?
Home schooling may be extremely rewarding for both children and their families, and it frequently results in youngsters earning higher academic performance and certificates than expected. However, being home-schooled does not limit students from attending university for higher education and pursuing a rewarding job.
Where do homeschoolers take GCSEs?
Children who have been homeschooled can take their GCSEs at a local public (state schools) or private school, or other test centres if they pay for it themselves.
Do both parents have to agree to homeschool UK?
If either parent's name is on the child's birth certificate, they can home-school the child without the approval of the other. However, this can be disputed in court. There appears to be no clear restriction on who can give the child home education.
Can I claim benefits if I homeschool my child UK?
Homeschooling has no impact on your financial or benefit status. If you're receiving benefits and decide to homeschool your child, nothing changes legally.
Do you still get child benefit if your child is homeschooled?
Suppose your child is continuing homeschooling after the age of 16 and was homeschooled before the age of 16. In that case, you are still eligible for Child Benefits if the home education is still considered full-time.
Do parents get paid for homeschooling UK?
Parents who choose to educate their children at home receive no payment fund or facility. Homeschooling is a self-funded option chosen by parents or legal guardians.
Do you have to do GCSEs if you're homeschooled?
Children who are homeschooled are not required to sit GCSEs, SATs, A-Levels, or any other exams. The legal requirement for home education is that each student receives an "age-appropriate, full-time education". However, no definition of "age-appropriate" or "full-time" exists till this day.
Do you need qualifications to homeschool your child the UK?
To teach their child, parents do not need any formal qualifications. It will suffice as long as you do your research, adhere to the homeschool curriculum, and gather sufficient resources.
Can I homeschool my child temporarily in the UK?
It is entirely legal in the United Kingdom to provide a suitable education for your child at home (even if it's temporary), whether full or part-time.
What to Read Next: