Food Hygiene & Safety
Food Safety Management System: Step by Step Complete Guide
As you've decided to give this blog a shot, I'm assuming you care about what people eat as far as health is concerned. So, from that standpoint, you'll want to make sure your food company has a food safety management system in place. But if you're not sure how to implement this food safety management system's exact guidelines, don't be concerned.
This guide will provide you with a comprehensive understanding of this important topic along with its description, purpose, operation, benefits, and training guidelines.
Let's get started.
What is the Food Safety Management System?
A Food Safety Management System (FSMS) entails adhering to food hygiene and safety regulations. It is not only a regulatory necessity but also a useful tool for ensuring that your company follows safe procedures. You must have systems in place to ensure that food safety is maintained.
So, what is the purpose of a food safety management system?
Food safety management is essential for any company that deals with food. It is a method of managing food safety which includes ensuring that all food produced meets quality standards and is safe to ingest.
This encompasses every step of the process, from receiving materials to shipping out finished goods. It implies that each activity and function must have its own set of procedures.
Furthermore, an FSMS should adhere to HACCP (Hazard Analysis and Critical Control Points) principles, and each individual organisation must develop processes based on these principles. Therefore, in order to comply with food safety laws, an FSMS is necessary by law.
Now, the question comes in "What is HACCP?"
First, we need to talk about the food safety and food hygiene acts. We also need to talk about the food safety hazards.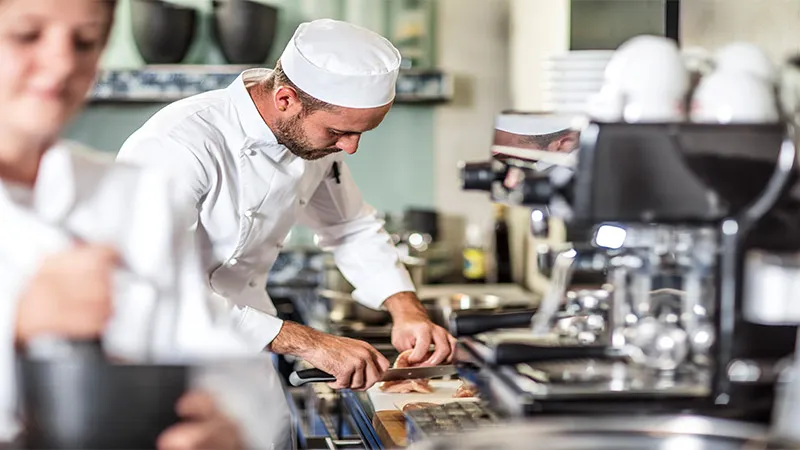 Food Safety and Food Hygiene Acts
If you run a food business in the UK, the main food laws which apply to you are:
Read our other blog, "What are High Risk Foods – Top 20 High Risk Foods."
Food Safety Hazards
A food hazard is anything that has the potential to render food hazardous or unfit to eat. Therefore, it's critical to recognise the aspects in your organisation where dangers may exist so that they can be eliminated or lowered to acceptable levels.
Food safety risks can be divided into three categories:
Microbiological: Involving microorganisms that are dangerous to humans
Chemical: Involving contamination with chemicals
Physical: Involves items going into meals on a physical level
Do you need an online Food Hygiene and Safety course?
Whether you're a catering manager or work in any other role in the food industry, our
Food Hygiene and Safety Course
is there to propel your knowledge to an expert level. You need the proper knowledge of hazard analysis and the food safety laws, among other things, to make sure that you comply with the law. Our course will help you gain this critical knowledge at your own time, at your own pace.
HACCP Food Safety Management System
So, microbiological, chemical and physical contaminants are on top of the list of major food risks. Therefore, the food industry can better assure consumers that its products are safe to consume by controlling these factors.
Now, this is where HACCP comes in.
HACCP stands for Hazard Analysis and Critical Control Points. Article 5 of EC Regulation 852/2004 is responsible for laying forth these rules. HACCP principles should be used to guide food safety management practices.
According to the FDA, Hazard Analysis and Critical Control Points or HACCP-
"is a management system in which food safety is addressed through the analysis and control of biological, chemical, and physical hazards from raw material production, procurement and handling, to manufacturing, distribution and consumption of the finished product."
All food businesses in the UK and the European Union must have a Food Safety Risk Assessment based on the HACCP (Hazard Analysis and Critical Control Points) principles.
There are seven steps in the HACCP system.
1. Conduct a Hazard Analysis
Identify all potential dangers, such as handling raw substances.
2. Determine Critical Control Points (CCPs)
Identify the critical control points (CCPs) for every possible hazard. For example, a CCP could be a check to ensure that all fresh components are up to date.
3. Establish Critical Limits
Create crucial restrictions, such as the minimum and maximum temperatures at which cold items should be refrigerated.
4. Establish Monitoring Procedures
Establish methods for monitoring CCPs, such as a daily checklist to confirm that the ingredients' expiration dates have been examined.
5. Establish Corrective Actions
Implement CCP corrective actions- this is a strategy in place if anything goes wrong with your CCP, such as having a digital checklist to guarantee it doesn't get misplaced or damaged.
6. Establish Verification Procedures
Verification procedures are a means to ensure that all of your previous steps have been completed successfully.
7. Establish Record-Keeping and Documentation Procedures
Keep records— you'll need to set up a system that includes all of the relevant hazards, CCPs, methods, and verification. For the convenience of use, a digital quality management system could be used.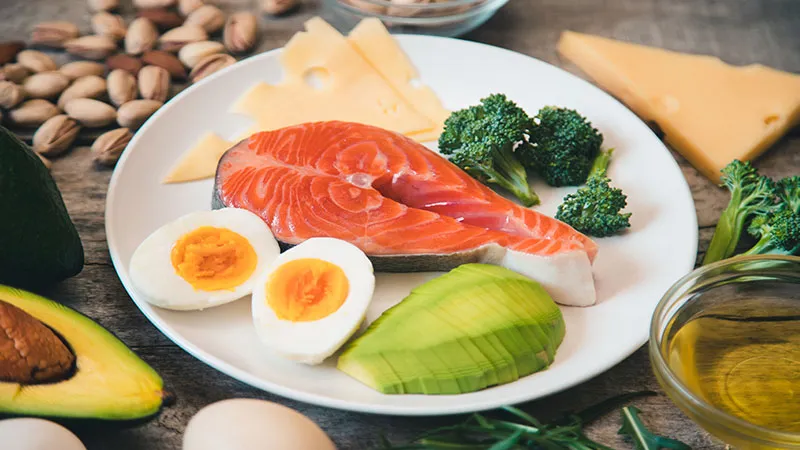 What is the Purpose of Food Safety Management System?
A food safety management system's goal is to make sure that food is safe to eat and that cases of food contamination do not occur among consumers. Food-related incidents or worries about food safety can utterly tarnish a restaurant's reputation in the industry.
A food business operator must have evidence of a food safety management system in order to keep key relationships and consumer confidence. FSMS also has the following advantages:
There are fewer customer/consumer issues.
Recalls and returns of food products are low.
You'll have an opportunity to get the ISO 22000 certification
You'll comply with the food laws
You can also check out our other blog, "What is the Most Common Type of Food Contamination?"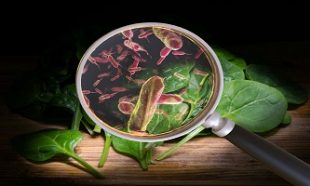 Foodborne Diseases
This comprehensive Foodborne Diseases course is suitable for anyone looking to improve their job prospects or aspiring to accelerate their career in this sector and want to gain in-depth knowledge of food safety.
What are the Important Components of a Food Safety Management System?
The key aspects of a food safety management system, according to ISO 22000, are:
Interactive Communication
Prerequisite programmes
Principles of HACCP
Interactive Communication
The establishment of trust between food producers, transporters, providers, and customers is referred to as interactive communication.
While a food business owner may not have access to all of these parties, they should at the very least be aware of and maintain communication with the following:
Who provides them with food
Who they feed with their meal
These two parties should be aware of the food safety management system and actively participate in its development. When it comes to food safety, the food business operator should also consider the preferences, demands, or requirements of their consumers.
System Management
Food Business Operators (FBO) use system management to ensure the successful implementation of their food safety management systems. Though FBO can use whatever approach that works for them, it is advised that they employ the ISO method for system administration. The following are the ISO management principles to follow:
Customer service
Governance
Employee engagement
Process approach
Development
The evidence-based outcome
Customer engagement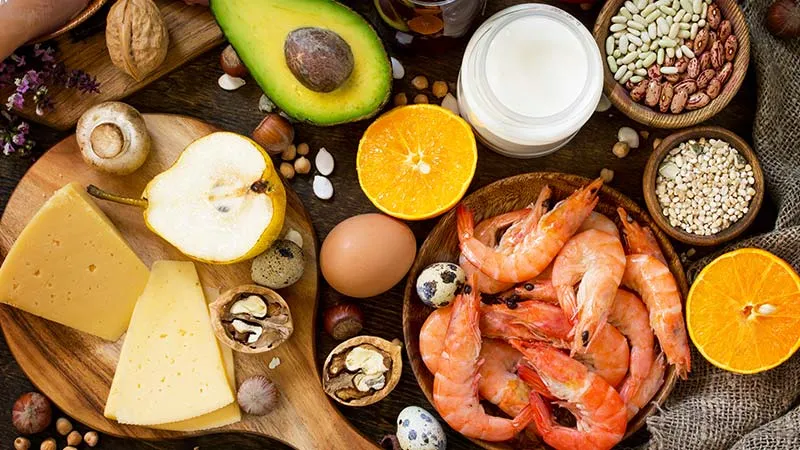 Prerequisite Programmes
The ISO defines prerequisite programs (PRPs) as:
"fundamental conditions and activities required inside an industry and throughout the food web to ensure food safety."
Prerequisite programs, according to the Food and Agriculture Organization, include:
1. Good Manufacturing Practices (GMP)
GMPs analyse and cover every part of the manufacturing process to protect products from hazards such as cross-contamination, impurity, and mislabeling, which can be disastrous.
2. Good Agricultural Practices (GAP)
GAPs necessitate the establishment of a comprehensive control and monitoring system to assure the safety of the certified product from the time the seed is sown to the time it leaves the land.
3. Good Hygienic Practices (GHP)
GHPs is in itself a food handling process. The process of preparing food that is safe for public consumption is known as food handling. Food handlers must be trained on personal hygiene and sanitation, preparing and storing food at suitable temperatures, and other safe food handling techniques in order to execute safe food handling. Food handling should always be a top priority when it comes to food safety.
Principles of HACCP
In addition to undertaking a hazard analysis, HACCP principles demand food industry owners to identify critical control points (CCP) or steps in the process where they have the potential to address a food safety issue. A critical limit, also known as a minimum/maximum value, is required for each CCP.
We talked about the principles of HACCP right at the beginning of this blog. The following are the additional HACCP principles:
1. Techniques for Monitoring
A HACCP monitoring system is software or a program that protects food items from contamination so that they are safe to eat.
2. Verification Processes for Remedial Actions
A corrective action plan is a quality management document that specifies a series of activities for fixing flaws and gaps in business operations and processes that could have a negative impact on the company.
3. Techniques for Documenting
Line managers and business owners can benefit from accurate record-keeping by keeping track of the historical record of their food production operations, and remedial measures are taken.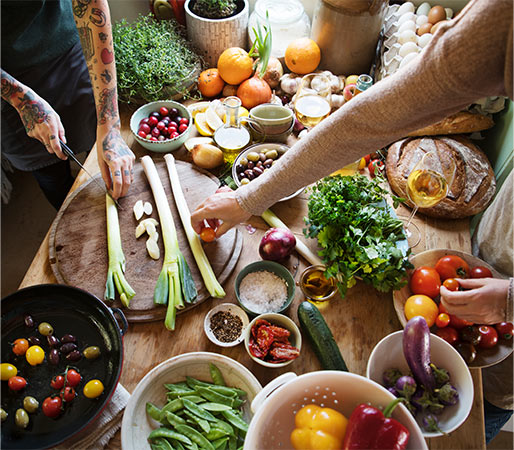 What Are The Eight Most Important Steps In Creating A Food Safety Management System?
These are the essential steps in creating a food safety management system:
Training
Policy setting
Assessing your company and identifying potential food safety risks
Using flowcharts or tables to create your HACCP
Drafting together a pre-inspection checklist
Establishing processes for food safety complaints and incidents
Reviewing for constant improvement
Archiving evidence and food safety records
Training
Creating a food safety management system necessitates experience and knowledge. As a result, make sure the food safety management team is well-trained in the following areas:
HACCP construction
Food safety
Health and safety
Policy Setting
Food safety management begins with a well-defined policy. The aim is to establish your company's commitment to keeping the premises secure and serving high-quality food to eat.
You should also identify roles and duties for food safety management and oversight in the next phase. Having the correct commitment in place early on is critical for the rest of your food safety management system.
Assessing Your Company and Identifying Potential Food Safety Risks
You should reassess your company, taking into account its size, location, and nature. Then, make a list of all the food hazards that could jeopardise your business.
Using Flowcharts or Tables To Create Your HACCP
Your Hazard Analysis Critical Control Point (HACCP) will serve as a useful tool for visualising and mitigating food safety procedures. Look into the control points to reduce such risks after identifying probable food hazards.
Each hazard category should ideally have its own flowchart (e.g. one for food delivery and supply, one for food preparation).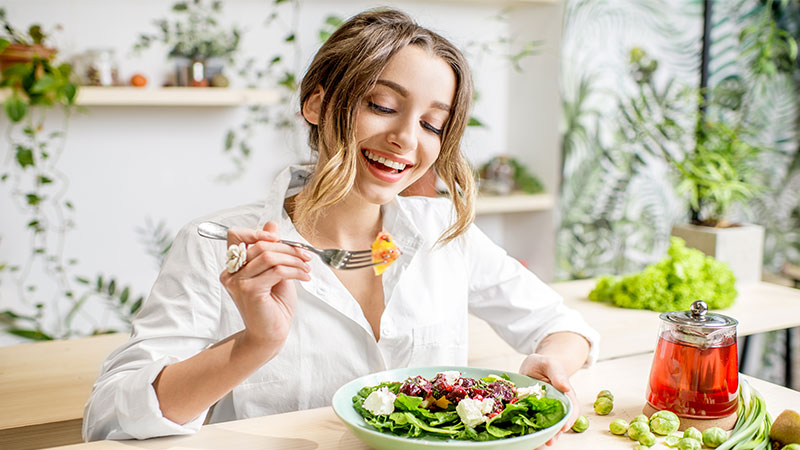 Drafting Together a Pre-Inspection Checklist
Consider having convenient pre-inspection checklists as part of your food safety management system. These will allow you to quickly see if everything is in order before your EHO arrives.
Establishing Processes for Food Safety Complaints and Incidents
A defined complaint and food safety incident protocol is also an important component of your food safety management system. It should include:
How do you keep track of complaints and incidents (for example, undercooked food, allergen incidents, poorly defrosted food, and the presence of a non-edible item in the meal, such as plastic)?
How you're going to deal with them (mitigation)
What steps are being made to correct the situation?
Reviewing for Constant Improvement
Managing food safety is a never-ending process of improvement. In order to improve your food safety management system, you should review it on a regular basis.
Archiving Evidence and Food Safety Records
Lastly, make sure all of your evidence and food safety documents are safe and easy to find. Indeed, you will be expected to provide such papers in the event of an incident or an EHO inspection.
Top Courses of this Category
Key Points to Pay heed in a Food Safety Management System
There are various factors by which a food safety management system can be operated. These are given below:
1. Food hygiene
Food producers and handlers must ensure that their actions reduce the risk of consumer injury. In addition, managing food hygiene and food standards to ensure that the food you serve is safe to consume is a part of adhering to food safety regulations.
2. Labelling and Packaging
The law specifies what information must be displayed on food packaging and labels. Consumers should have the correct information to make confident and informed food choices based on diet, allergies, personal taste, or cost.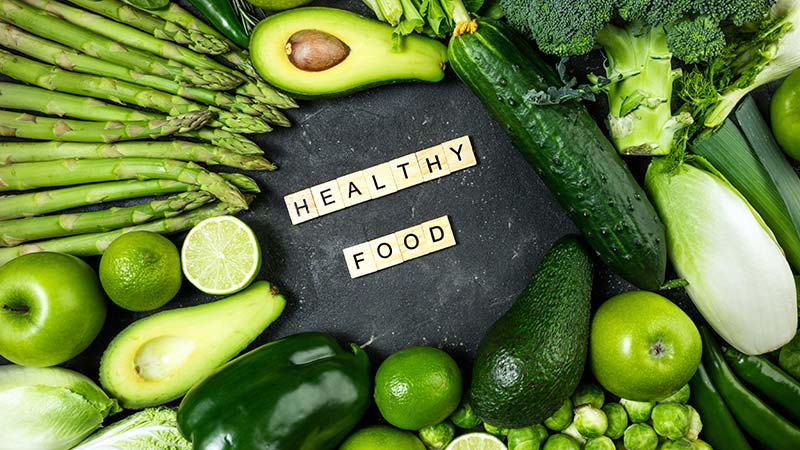 3. Allergens in Foods
You must follow the allergen information requirements to keep your food allergy safe. Provide correct allergen information in the kitchen, as well as proper handling and managing of food allergens.
4. Additives to food
When you're using a food additive, you must:
Only use an approved additive in accordance with the manufacturer's instructions.
Use it only if it has been approved for use in that particular meal.
5. Suppliers
To verify that the products you buy have been safely stored, prepared, and managed, you should pick a trustworthy source. When food is delivered, make sure you inspect it for the following items:
It's chilled, and the frozen food is cold enough.
The packaging isn't tampered with, and it's exactly what you asked for.
Don't use the food if you don't believe it was handled safely or is of poor quality, and notify your supplier right once.
6. Traceability
Traceability regulations assist in the tracking of food along the supply chain. They ensure that, in the event of a food safety issue, you can remove hazardous items from the market in a timely and accurate manner.
7. Inspections and Enforcement of Food Safety
Local governments are in charge of implementing food safety regulations. Without scheduling an appointment, authorised officers have the right to enter and inspect your property at any reasonable moment.
To protect the public, authorised officials can take enforcement actions such as confiscating foods suspected of being unfit for human consumption.
8. Product Recalls and Withdrawals
Concerns regarding actual or perceived hazards to the safety, quality, or integrity of food and feed necessitate intervention to protect consumers during a food incident.
Food Safety Management System Audit
The presence of a rigorous internal audit program is one of the prerequisites for a food safety management system (FSMS). The management system must be introduced and executed after an organization has established its FSMS.
The establishment and implementation of a thorough internal auditing program (preferably a food safety management system audit checklist) is the only way to ensure that all requirements have been implemented and validated as planned, that all training has been delivered, understood and that workers are implementing it appropriately.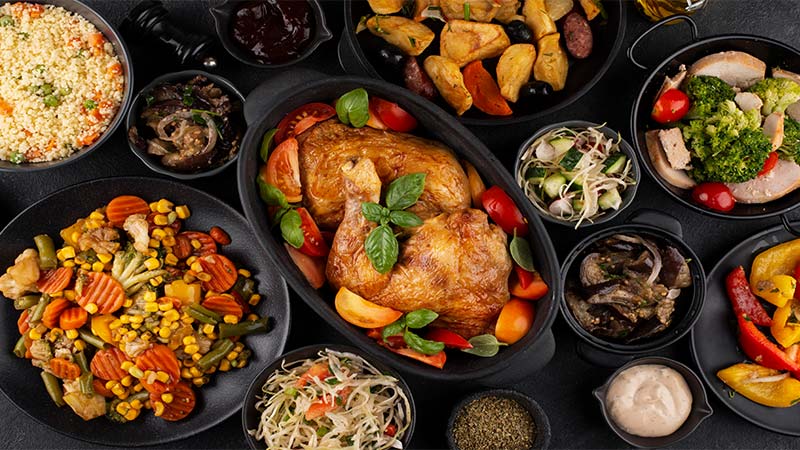 Food Safety Management System Training
If you're in charge of designing and maintaining a company's food safety management practices, you'll need to have undergone appropriate food safety and hygiene training. You can acquire skills in a variety of ways, including:
1. Working While Training
Before hiring someone to work in the food industry, you must ensure that they know about food hygiene and safety, including allergens.
2. Keep a Record of Your Training
Keep a record of any training you or your employees have received so that you can show it to authorised officials when they come to your location.
Conclusion
So, a Food Safety Management System is a written document that outlines how your company handles food safety and cleanliness. The benefits of food safety management system are many. A HACCP (Hazard and Critical Control Point) management system is the ideal method.
Any violation of the rule could put your business at risk, putting you at risk of low hygiene ratings, prosecution fines, enforcement notifications, possible closure, bad press/reputation, and reduced foot traffic, to mention a few.
You risk harming your customers if you fail to manage food safety concerns in the organisation. This rationale, though basic, is really important. Nobody wants to be the cause of another person's discomfort or illness.
FAQs
What is the importance of food safety management system?
A food safety management system is a requirement for food manufacturers so that they can demonstrate that they are following food safety regulations and providing products that are safe to eat.
What is GHP and GMP?
Food processing industries can improve food quality and safety by using Good Hygienic Practice (GHP), Good Manufacturing Practice (GMP), food safety management systems based on HACCP/ISO 22000, and quality management systems based on ISO 9001.
What is the integrated food safety system?
The vision, guiding principles, and important components of a coordinated approach to food safety are provided by an Integrated Food Safety System (IFSS).
What is the meaning of ISO 22000?
ISO 22000 is a standard that specifies the requirements for a food safety management system. It lays forth what an organisation must undertake to demonstrate its ability to control food safety concerns and ensure the safety of its products.
Does ISO 22000 include HACCP?
ISO 22000 incorporates the principles of the Hazard Analysis and Critical Control Point (HACCP) system and links the HACCP plan with prerequisite programs (PRPs) through auditable standards.
What to Read Next: