Health and Social Care
Why do You Want to be a Carer – Top 20 Questions and Answers
Are you someone who possesses the qualities like compassion, empathy and friendliness? Do you feel motivated to help and care for people in need? Then the job of a carer would perfectly suit you!
You might have already prepared your CV, but it's the interview phase that you have to pass to prove yourself. If you find the job of a "carer" enticing, know that this job looks for experience and people skills rather than qualifications. The interviewer might test your patience, ability to work under pressure, and enthusiasm to support others.
Then what to expect in a carer job interview and how to answer "Why do you want to be a carer?" We bring you the top 20 sample questions and answers to help prepare for the interview. Find out what to say in a care assistant interview and how to give your best performance from this blog.
Do you want to be a carer?
If you intend to contribute in the health and social care field, enrol in our 
Understanding Your Role in Care Online Course
. This course gives you an understanding of social care, relationships and resolving conflicts, preparing you as an eligible candidate of your respective field.
Who is a Carer?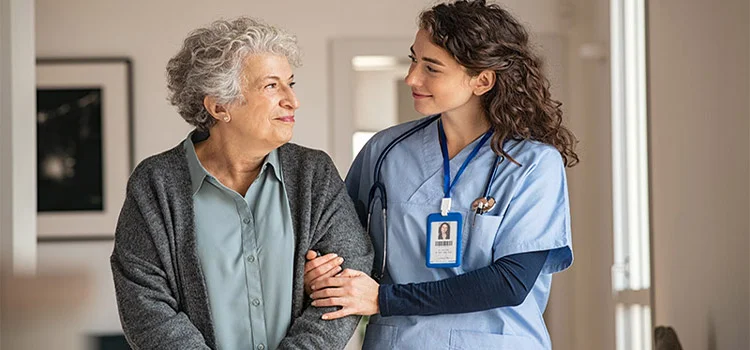 A carer is someone who provides personal care and support to those who are unable to lead their lives on their own. Carers most commonly assist people with impairments related to old age, disability, diseases, or mental disorders.
The typical duties of a carer might include taking care of someone who has a chronic disease, managing medications or taking appointments of doctors, helping to bathe or dress them, taking care of their household chores and helping them to prepare meals.
---
Different Types of Carers
Carers can refer to both paid and unpaid carers. Find out about the different types of carers below-
Unpaid carers-
An unpaid carer can be your parents, partner, family member or friend who temporarily or permanently cares for someone because of illness, disability, or mental health problems.
Unpaid carers are barely appreciated as we take them for granted. We consider their 'care' as their 'responsibility.' As BBC reports, "The average length of caregiving is around seven years, but parent carers have caring responsibilities for the whole of their lives." 
Volunteer carers-
Volunteer carers are the ones who provide support to people without getting paid. This type of role is provided on a respite basis or as a part of an ongoing arrangement.
Professional carers-
Professional carers are paid carers trained to look after people either at home or in hospital settings.
They are categorised in the following ways-
Aged care worker– provides care and support to older people with personal care, domestic duties and managing illness.
Attendant care worker-provides personal care assistance to people with a disability in their home or workplace.
Disability support worker- provides care and support to people with physical and mental disabilities in the person's home, clinics and hospitals.
Personal care worker- supports people in their homes and other out-of-hospital environments by providing activities to help develop and maintain the client's wellbeing.
On-Demand Accredited Courses
Analyze data quickly and easily with powerful PHP library! All datasets included where beginners welcome!
---
Care Assistant Interview Questions and Answers
1. What do you know about the roles of a care worker?
The interviewer wants to test your understanding of responsibilities as a carer. Mention what you know about the primary responsibilities and obligations of a carer.
Example- "A care worker's role is to assist in performing the daily activities of those who are in need. The activities can include maintaining client hygiene, helping to prepare meals, administering medical care, and scheduling and attending hospital appointments."
2. Why did you choose to be a carer?
This is a typical question in a care worker job interview. The employer wants to know about your motivation by asking you this question. While answering this question, you can share a personal story expressing your caring side along with your clinical skills.
Example: "I believe that the job of a carer is a rewarding one as it gives the opportunity to help disabled people. When I was a child, my grandmother developed a degenerative disease. I saw how my mother helped her and took care of her. As I grew up, I understood that helping others was my calling, just like my mother. I am empathetic in nature and committed to providing the best service to patients."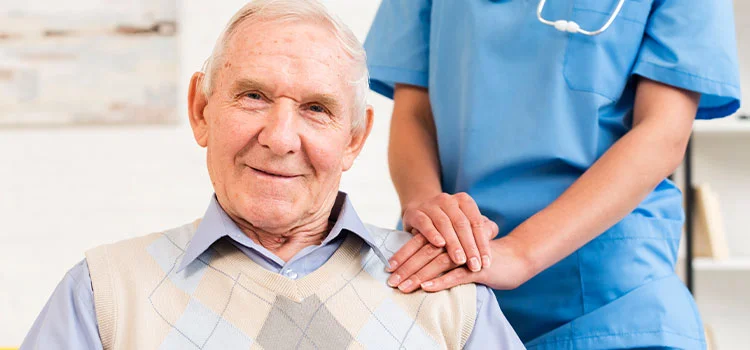 3. What are the qualities that a care worker should have to be successful?
The interviewer wants to know about your knowledge of the skill set and traits required to be a carer. State a summary of the key skills and their application.
Example- "In my opinion, to be a successful care worker, one must be compassionate, friendly, sensitive, and dependable to understand a patient's emotional and physical needs and to deal with a patient's vulnerability." 
4. How would you describe your approach to care assistant work?
This question is an opportunity to discuss your skills and philosophy related to being a caregiver. You need to provide a specific answer to this question using an example or two with instances from personal history. In this way, you can showcase your theoretical approach to healthcare work and outline what you do in practice.
Example- "I have always tried to make a difference in the life of my patients by providing them the care they need. My patients' satisfaction has been my utmost priority. I thrive to offer them quality service and request their feedback to improve my approach to work."
5. How would you maintain confidentiality in your work?
Confidentiality is crucial in creating a trusting environment for patients in the healthcare sector. Interviewers often ask this question to assess your level of professional knowledge and awareness.
Example: "I never disclose any of my patient's medical information to anyone unless they have given me the written consent to do so. Trust is a crucial element to maintain quality relationships with patients, so I would handle confidentiality with precaution."
6. What do you know about the policies for protecting vulnerable adults?
The employer might want to test your theoretical and practical knowledge by asking such questions on a specific subject. Try to demonstrate your theoretical knowledge in your answer. You can do this by defining the subject and using examples.
Example: "Vulnerable adults are people over 18 who suffer from mental or physical illnesses. If they suffer from physical or emotional abuse and express it, I must take note of their complaints and make a referral. If they do not express, but I notice signs like bruises, I should inform the patient that I want to make a referral and then report the incident to social care or the police."
Top Courses of this Category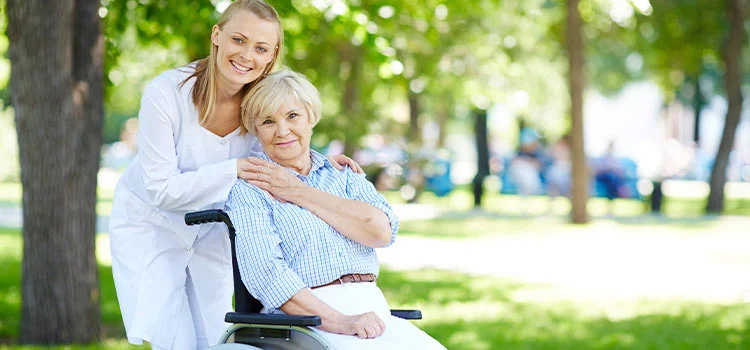 7. How would you deal with an aged client?
Since looking after aged clients is challenging, employers might want to know how you can ensure their safety without impinging on their personal freedom. If you have prior experience working with older people, do mention that in the interview.
Example- "Aged clients value their independence hence I would try my best to help them achieve it. I would also try to provide them with good company since they often feel alone or lonely."
8. How would you care for a client who has Alzheimer's disease?
Your future employer wants to check your clinical knowledge by putting you in a situation and mentioning a specific disease. You can take the opportunity to describe some symptoms of the disease to demonstrate your clinical knowledge and patience.
Example: "I know that people with Alzheimer's disease become confused about their whereabouts. I would be tolerant with my patients and be empathetic, especially on their bad days. I would make sure the provided care adapts to their needs at all times."
9. How would you handle an upset client?
The interviewer might test your patience and ability to handle any unexpected situation by asking this question. Answer this question thoughtfully and describe your past experience, if there is any.
Example- "I understand that when clients need help with their daily activities it can be a difficult transition. I will try to put my clients at ease, assuring them that they are safe with me. I will also try to gather more information by discussing the client with their family or friends to find out how to manage them when they are upset. 
10. What would you do if your client suddenly collapsed?
This question tests your ability to take the initiative in an emergency situation. If you have the knowledge of first aid, demonstrate that.
Example- "If any of my clients suddenly collapse, I would first make sure whether the client is breathing or not. If I find a client is unresponsive or breathing irregularly, I will call the emergency services and also report to the appropriate authority."
11. Imagine your patient has a heart attack. What would you do?
The interviewer wants to see how you respond to an emergency and whether you're capable of staying calm in stressful situations. There are procedures for emergency situations. Your answer should demonstrate that you are well-trained and can stay calm in an emergency.
Example-"My first step would be to call the emergency services and inform them of the situation. Then if the patient is awake, I would give aspirin unless they are allergic to it. If the client becomes unconscious, I would proceed to CPR while the emergency team is on the way."
12. How do you maintain a client's dignity and respect?
This question tests your interpersonal skills so make sure to explain how your interpersonal skills may help you and your clients.
Example- "Expressing empathy is the most effective strategy to build and maintain relationships with clients. I understand that once they were independent but now they require help that may lead to feelings of vulnerability. Furthermore, I will try to ensure that clients provide consent before helping them. I will also encourage a client to do as much as they can while facilitating them."
13. What do you know about safeguarding policies?
The knowledge of safeguarding is a crucial part of the job of a carer. Explain to the interviewer what you understand by the term "safeguarding" and then demonstrate what would be your step when you notice any abuse of clients.
Example- " Safeguarding involves protecting clients from any sort of neglect, abuse or harm. If I have suspicions, I would immediately follow the organisation's client protection policy and report the issue to the appropriate concern."
14. Why are you interested in working with us?
The interviewer is looking for reasons why you want to work in their organisation. Explain briefly why you are interested to work with them in this specific role.
Example: "This position at your organisation appealed to me because I was looking for a more challenging opportunity in my field. Your organisation is known for its unrivalled professionalism and prospects for advancement. That is why working in your organisation would be a dream come true for me." 
15. What can you offer us that the other candidates cannot?
This question provides the opportunity to talk about your strengths. Use this opportunity wisely. Be positive and do not say negative things about other candidates.
Example- "I'm not aware of what other candidates can offer to this role, I'm sure all are unique in their own way. All I know is that I'm resilient and I can stay calm in stressful situations. I'm sure these two qualities of mine would help me to grow in this field."
Besides, check out our other blog, "What are the Types of Observation in Health and Social Care?"
16. What is the biggest challenge you find in this role?
Answer this one by explaining the challenges you expect to face or faced in this role based on your previous work experience.
Example- "I have experienced a number of challenges in my career. Among them are long working hours that often exhausts me. However, I believe I can cope up with the issue by planning ahead of time." 
Besides, check out our other blog, "What are the Types of Observation in Health and Social Care?"
17. How do you stay motivated in your work?
Highlight some of the elements that you feel keeps you motivated to work as a caregiver.
Example- "I genuinely get a sense of satisfaction from witnessing how my care makes the patient feel better. This has always given me a boost of confidence and kept me motivated to play my role with sincerity."
18. What are your strengths?
While answering this question do not boast yourself so much that your answer irritates the interviewer. Mention the strengths that will benefit the employer and are relative to the position.
Example:
Leadership
Problem solving
The ability to work under pressure
A positive attitude
Loyalty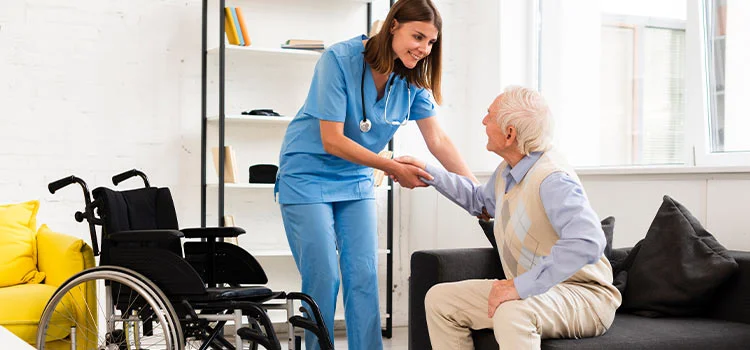 19. What are your weaknesses?
This is a tricky one. The interviewer asked this question to see how you view and evaluate yourself. If you say that you don't have any weaknesses, that will sound like you are egotistical. Try to respond here realistically by mentioning one or two small weaknesses that could probably be converted into your strength. You can also cite some small, work-related weaknesses that you are trying to overcome.
Example- "The job of a carer is such that it throws a new challenge every day. I feel my weakness is that I dislike not being challenged at work. A day without a challenge seems mundane to me and I do not feel motivated to work."
20. Where do you see yourself in five years?
The interviewer may ask this question to see what your goals and ambitions are. Answer this question linking your goals to the company's policies and philosophy by representing yourself as a potential candidate.
Example- "I believe I am well suited for this role and in the next five years, I can surely establish myself as an ambitious and hardworking person. With that, I expect to have the opportunity to work in higher roles in this organisation."
Check out our other blog, "Safeguarding in Health and Social Care Assignment – Free Download."
Conclusion
The blog has covered all the important and relevant questions to help you face the interview board. Prepare yourself well by following the sample question answers. You can also ask a friend to perform a mock interview for practice. However, your enthusiasm and dedication should be revealed through your words. If you can do so, your dream job might not be far off.
Along with gaining experience, you can also hone your skills by enrolling in courses like Person-Centred Care Course Online and Understanding Your Role in Care Online Course.
FAQ:
What should I say at a carer interview? 
It depends on the question. Don't take a cookie-cutter approach where you copy the answers to care worker interview questions from us. Rather, first, read the job description. The care sector is vast. Depending on the care services you will provide, your care role will vary from organisation to organisation.
So, anticipate what question you might face, then take these sample answers from us as inspirations and then adapt them to fit your situation.
What makes a great carer? 
To be an effective caregiver, one must be empathetic to the emotional and physical needs of the patient, make their life easier, respectful of their fragility, and be friendly, empathic, sensitive, and dependable.
Imagine your patient has a heart attack. What would you do?
Call emergency services

Give the patient an aspirin

If the prescription allows it, give the patient nitroglycerin

Perform CPR if the patient is unconscious
What do you know about safeguarding policies?
As you are entering the sector of care work, it's very likely that you'll face this question or some other version of it. So study it carefully as it's also a duty of yours.
How would you maintain confidentiality in your work as a care assistant?
It really depends on your role. However, we can give you an example.
Making certain that sensitive information is constantly locked up at night and not left unattended during the day

Protecting critical computer files using passwords

Clearly labelling private information

Ensuring that paper copies are destroyed before disposal
Why do you believe care assistants are important for people to have?
Care assistants provide persons in medical need with independence and comfort that they would not otherwise have.
---
What to Read Next: