Phlebotomy
How Long Does it Take to Get a Phlebotomy Certification
If you are enthusiastic about working in the healthcare sector under the supervision of medical professionals, you can choose to be a phlebotomist.
Unless you have hemophobia, you can enrol in a phlebotomy course and undertake the required training to be a phlebotomist. Since the training and attainment of certification is not a lengthy process, you can start working in your desired field within a year.
If you wonder how long it takes to be a certified phlebotomist, read the blog thoroughly. You will definitely get your answer!
Who is a Phlebotomist?
A Phlebotomist is a trained medical professional responsible for drawing blood for clinical testing, blood donations, transfusions or research. By using venipuncture, phlebotomy personnel collect blood samples from patients. They usually work under the supervision of a medical laboratory scientist.

Are you looking for a Phlebotomy course?
Are you interested in Phlebotomy but confused about where to learn it? At Lead Academy, we provide you with an opportunity to learn Phlebotomy from the comfort of your home and that too at discounted price. All you have to do is join our 

online Phlebotomy course

 and gain the knowledge to become a certified Phlebotomist.
Where do Phlebotomists work?
As per careertrend, "Roughly 37 percent of all phlebotomists work in hospital environments." The other healthcare sectors where phlebotomists can work are-
Laboratories
Community health centres
Blood donation centres
Doctor's offices
Nursing homes
---
What does a Phlebotomist do?
A phlebotomist's primary task is to collect blood samples from patients. Apart from this task, phlebotomists also perform the task of-
Explaining blood draw procedure to patients
Preparing patients for blood draws
Verifying patient identities
Guiding nervous patients before and after blood draws
Conducting blood draws and transfusions
Identifying, labelling and tracking blood samples
Assisting physicians and other medical professionals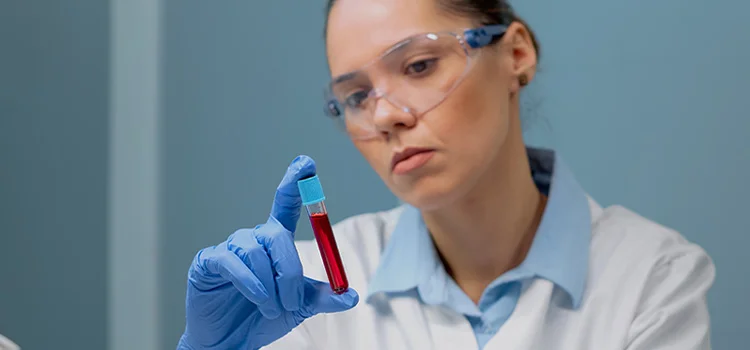 ---
What are the Skills required to be a Phlebotomist?
A phlebotomist requires a number of skills to provide the best performance. Some of the notable skills are:
Organisational skills– A phlebotomist needs good organisational skills to record and label the samples collected from the patients.
Observation skill- Phlebotomists perform tasks like taking blood samples of patients and preparing slides of blood under microscopes. They should be observant to learn these tasks.
Practical knowledge- Phlebotomists should know how to operate laboratory equipment such as cell counters or microscopes. They should have explicit knowledge of certain medical terminologies.
Careful handling of samples – The blood samples of the patients are used to diagnose patients' health conditions. So, a phlebotomist needs to be cautious to avoid any damage to the collected samples.
Interpersonal skills– A successful phlebotomist should have interpersonal skills like empathy and cooperativeness to bond with colleagues and patients.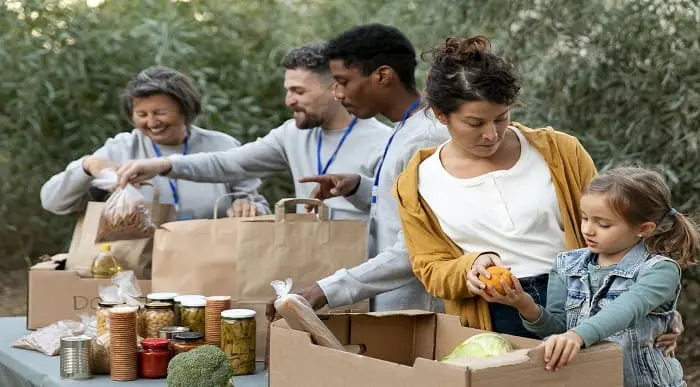 Social Work and Community Care Training Course Online
Accredited Courses
Tutor Support Included
3 Installment Plan at checkout
14 Days Money Back Guarantee
How long does it take to become a Phlebotomist?
The process of becoming a phlebotomist can take up to a year or less to complete, depending on the school and the training program you choose. After the training, you might need to attend an additional 20-40 hours of coursework for certification. 
The formal training for phlebotomists usually takes weeks instead of months. You are required to spend at least 40 hours in the classroom. The training covers the basics of sanitation and sterilisation, appropriate handling of samples, and biohazard disposal.
You will also need to gain 100-200 hours of practical clinical experience through an internship. During the internship, you will learn how to prick a patient's fingertip and take blood along, withdrawing blood from veins.
Phlebotomy Program Cost
Phlebotomy programs are relatively cheap compared to other medical training programs. According to Careers Wiki, "The average certificate training program costs between $700 and $1,400."
If you are thinking of enrolling in an online program, then the online programs would cost as little as $300, as per Careers Wiki.
Furthermore, "An associates degree in medical technologies costs an average of $30,000 for 6 semesters of coursework, one of which focuses on phlebotomy."
---
How long does it take to get a Phlebotomy Certificate?
As mentioned above, you can obtain your phlebotomy certificate after 20-40 hours of coursework.
Some states require phlebotomists to be certified or have a license. Employers too prefer hiring certified applicants who have passed a national examination. In order to be certified, you need to enrol and complete a training program. Technical schools, community colleges and similar institutions offer phlebotomy training programs.
The duration of a certificate course or training program would depend on the kind of course you choose. After finishing the training program, you need to sit for a competence exam to obtain your certification. If you pass the test, the certificate will be immediately provided to you.
You can learn about the fundamentals of Phlebotomy by joining Lead Academy. Gather necessary skills about phlebotomy equipment, special blood collection procedure, quality assessment and management in phlebotomies and many more.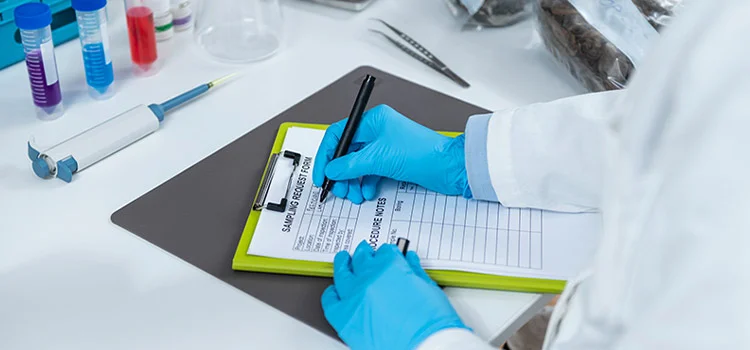 ---
Why should you get a Phlebotomy Certification?
Phlebotomy certification is proof of your expertise in the respected field. It tells your prospective employer that you have met the requirements necessary to serve the patients. The following points elaborately explain why you should get phlebotomy certification.
Increases opportunity of employability: Becoming a certified phlebotomist would help to improve your employability. The certification would prove your dedication to your profession and your employer would be assured that you have enough qualifications for the post.
Provides higher pay benefits: Certification in phlebotomy confirms that you have obtained the competence and specific skills and knowledge in this field. Certification allows a phlebotomist to qualify for higher pay and benefits.
Aids in the progression of your career: Your phlebotomy certification can open doors to promotions at work. Having a certificate not only qualifies you for higher wages but also senior positions in phlebotomy.
Helps to deal with patients confidently during an emergency: Being a phlebotomist allows you to interact directly with the patient. Your professionalism can a scared person going through a medical emergency. You can comfort them by explaining the procedure to get through the process.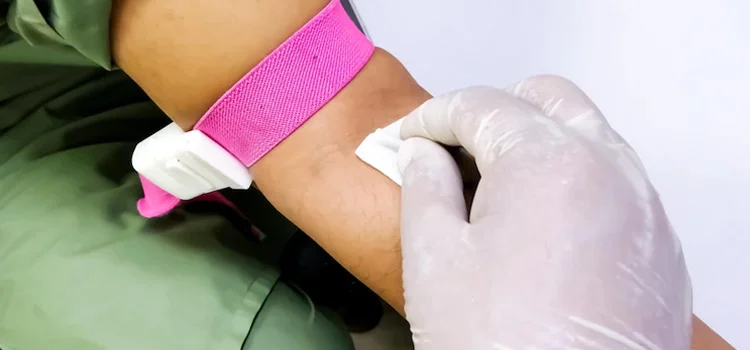 ---
Consider the following options while choosing a certificate course
While there are so many certification organisations, it can be confusing to determine which one would be right for you. Consider these factors before you decide:
Is the organisation approved by the state you are residing in?
Is the organisation nationally recognised with a good reputation?
Are the certifying bodies preferred by employers in your area?
Besides the above points, you should also consider criteria such as application fees and eligibility requirements.
Top Courses of this Category
Salary range of a Phlebotomy Professional
Phlebotomy professionals initially can earn a decent amount which gradually increases with their experience. According to the National Careers Service, the average salary of a fresh phlebotomist is £18,005 per year. 
Also, as stated by the uk.talent, "The average Phlebotomist salary in the United Kingdom is £20,440 per year or £10.48 per hour. Entry level positions start at £18,671 per year while most experienced workers make up to £26,325 per year." 
A phlebotomist can earn senior positions along with increments in pay through his experience and improvement of his skill sets. The following table shows the salary growth of phlebotomists as per careertrend.
| | |
| --- | --- |
| Experience Level | Salary Range |
| Entry-Level | $20,790‒$35,785 |
| Mid-Career | $23,798‒$39,531 |
| Experienced | $25,935‒$42,641 |
| Late Career | $26,731‒$45,595 |
Career prospects of Phlebotomy Professionals
Every healthcare department requires Phlebotomists. Doctors rely on blood testing to diagnose disease and to match patients' blood types for transfusions. Different blood banks require a good number of phlebotomists. All these indicate that the demand for phlebotomists will always remain in the healthcare field.
According to US BUREAU OF LABOR STATISTICS, "Employment of phlebotomists is projected to grow 22 percent from 2020 to 2030, much faster than the average for all occupations."
"About 19,500 openings for phlebotomists are projected each year, on average, over the decade. Many of those openings are expected to result from the need to replace workers who transfer to different occupations or exit the labour force, such as to retire." 
---
FAQs
How Long Does It Take To Get Phlebotomy Certification?
You could submit an application right away for phlebotomy jobs. There are no mandatory criteria, but having a first aid certification and at least two GCSEs may be advantageous. You might be required to have completed a BTEC or equivalent vocational qualification in healthcare, social work, or both by some workplaces or even college programmes. These phlebotomy training programmes normally last two years.
Is getting a phlebotomy certificate hard?
Phlebotomy is not a difficult profession, but it does take much training and practice. Blood-drawing phlebotomists will pick up a lot of knowledge on the job and develop their skills over time.
How to get your phlebotomy certification?
Instead of taking months, phlebotomists typically undergo weeks of formal training. At least 40 hours must be spent in the classroom. The training includes instruction on proper sample handling, biohazard disposal, and the fundamentals of sanitation and sterilise.
Is a phlebotomy certification worth it?
With a certificate, you can advance in your phlebotomy profession and establish yourself as a valuable medical team member by assisting nurses and doctors in making diagnoses and better formulating treatment plans.
How many hours is a phlebotomy course?
There are no mandatory criteria, but having a first aid certification and at least two GCSEs may be advantageous.
---
Conclusion
Phlebotomy is suitable for those who possess a passion for working in the medical field but do not want to go through years of study associated with most medical sectors. The brief period of phlebotomy training will introduce you to all the theoretical and practical learning.
However, if you desire to progress in this field and want a secured position, then you must obtain certification. A certification would definitely broaden your career opportunities.
---
What to Read Next: