Health and Social Care
How to become a Nurse – Step by Step Guide
Every nurse was drawn to nursing because of a desire to care, to serve, or to help. – Christina Feist-Heilmeier, RN.
Proudly known to us as frontline warriors, nurses are the pillars of the healthcare system. They are caregivers and guardians who remain at the side of patients after they have had a medical operation or received medical treatment.
They act as the main source of communication between a patient and a doctor by ensuring that patients recover from treatments and receive the proper care. There is a high demand for qualified people in the nursing sector, which is continually growing.
If you are exploring the question of how to become a nurse, then here's an article with all the qualifications and the complete career map that you can follow.
Are you looking for a Learning Disability Nurse Online Training Course?
If you are looking for a
Learning Disability Nurse Online Training Course
that can set you up with a solid foundation to become a confident learning disability nurse and help you to develop your expertise in learning disability nursing, then look no further. We've got a course for you that will help you gain the essential skills and knowledge you need to propel your career forward as a learning disability nurse.
What is Nursing?
Nursing is the glue that holds a patient's health care journey together.
Its core values include basic respect for human dignity and an awareness of the patient's requirements. Each nurse will have unique talents, passions, and expertise because of the wide variety of specialisations and complicated abilities required in the nursing profession.
But there is a guiding principle in nursing: Nurses don't just look at test findings when evaluating a patient.
Nurses use their judgement to connect objective data with the subjective experience of a patient's biological, physical, and behavioural needs through the critical thinking represented in the nursing process.
This guarantees that every patient, regardless of who they are or where they may be, receives the greatest care available, whether they are at a city hospital, community health centre, state jail, or summer camp.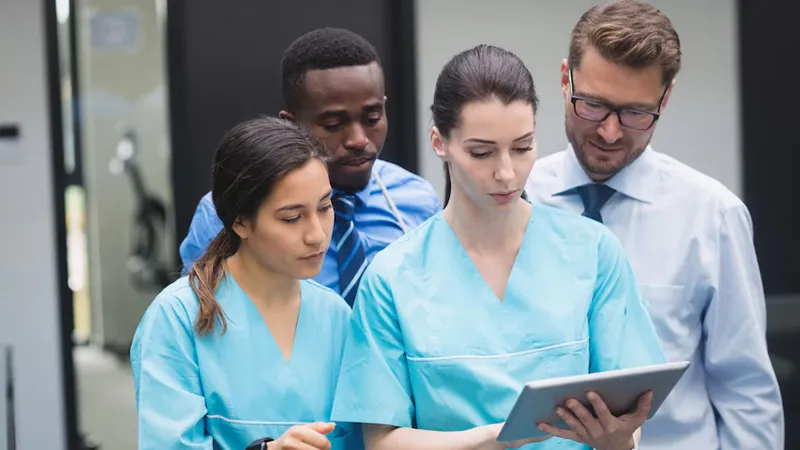 Why You Should be a Nurse?
Nursing as a profession can give you a reliable, successful career with many opportunities for progress. Here are three reasons why you should become a nurse:
1. Thrive on being challenged
No two days are the same, you'll face constant new problems and challenges, so if you like that kind of environment, then nursing could be perfect for you. You'll always be learning and bringing new ideas into practise because medical practise changes along with medical science.
2. Varied role
Nursing is never boring. This profession will introduce you to a diverse spectrum of individuals and present you with fresh ideas every day. You can work in a variety of specialties, including health sciences, community nursing, mental health, and surgery, to mention a few.
3. Helping others and making a difference
In your role as a nurse, you can determine how quickly someone recovers from an illness or injury. The difference between life and death may actually depend on your care. You can also offer patients emotional support by translating difficult medical concepts into everyday language.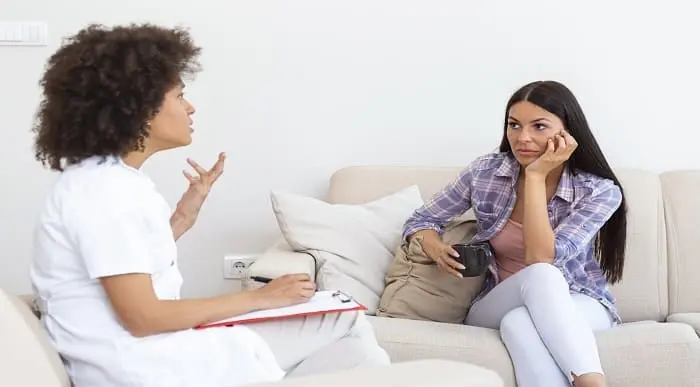 Advanced Diploma in Health and Social Care Online Training Course
Accredited Courses
Tutor Support Included
3 Installment Plan at checkout
14 Days Money Back Guarantee
Different Types of Nurses
There are different types of nurses that you can be as the nursing profession is continuously changing. The need for nurses is always increasing, and a career in nursing offers many significant advantages like good pay, lots of chances, and a feeling of fulfilment.
Knowing the different nursing roles will help you choose which nursing professions best suit your interests, skills, knowledge, and career objectives if you're trying to become a nurse. Here are some different types of nurses.: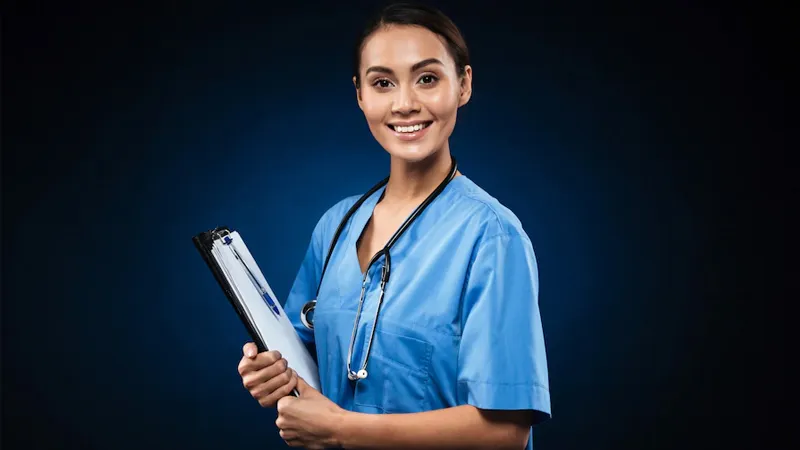 Nurses who specialize in mental health care providers care for those who have mental illnesses or disorders. Every day they must work to make their patients' situations better as part of their duties.
The veterinary nurse not only supports the work of the veterinarian every day but contributes to the overall management of the veterinary practice.
She is in charge of welcoming customers, maintaining sterile surgery and work environments, cleaning surgical instruments, giving therapies, providing anaesthesia, and caring for patients before and after operations.
Dental nurses are medical professionals whose main responsibility is to help dentists with a number of oral-care operations.
They must also record medical data, make sure patients are comfortable, and prepare the tools that will be used during therapeutic operations.
They help with administrative tasks in general practice, such as accepting phone calls, scheduling appointments, collecting payments, meeting with patients and reassuring them, and managing paperwork.
A travel nurse accepts temporary jobs at medical facilities around the nation that require additional support. The particular duties of the travel nurse position can change because they work in several areas.
A nurse anaesthetist is responsible for ensuring the safe administration of anaesthesia while working under the direction of a physician or anesthesiologist.
In fact, a nurse anesthetist will supervise patients' recovery and offer services for stability and pain management.
How to Become a Nurse – A Complete Guide
The following information will help you understand the process on how to become a nurse in the UK.
Most people who want to be nurses complete a nursing degree. After deciding that you want to become a nurse, you must choose the speciality that best suits your interests. The Nursing & Midwifery Council has approved the following 4 nursing professions:
Adult nursing
Children's nursing
Learning disability nursing
Mental health nursing
Also, some degrees, called dual degrees, let you study two different fields at once. If you've already gone to university and wish to switch to nursing, you can enrol in the second year of a nursing degree if you have a degree in one of the following:
A health-related subject
Psychology
Life sciences
Social work

Entry requirements
Because each university has its own entry standards, there are different entry requirements for nursing degree programs.
However, you will likely need at least two (often three) A-levels or equivalent level 3 qualifications, as well as supporting GCSEs in English, math, and science (usually biology or human biology). To learn if qualifications similar to GCSEs or A-levels are accepted, speak with universities directly.
The preferred or required A-level or equivalent disciplines for many courses are science (for example, biology) or social science (for example, psychology). Some universities provide foundation-year courses for students who lack entry requirements.
Through UCAS, students can apply to full-time nursing programs. To learn about the application requirements for part-time courses, contact the individual universities. On how to write personal statements, UCAS gives some helpful advice.
You can also become a nurse by completing an apprenticeship for a registered nurse degree (RNDA). Apprenticeships involve education and on-the-job training. In addition, those who complete an RNDA will have a part-time schedule at a hospital or medical centre to attend university. This path to nursing is more flexible because it doesn't call for full-time university attendance.
There is no question that we need specialised skills to perform our clinical responsibilities in order to be successful nurses.
Here are some essential skills to become a nurse:
1. Communication
Effective communication is probably the most useful technique in any workplace, but it is much more essential at a hospital. Being able to send and receive information calmly and efficiently, whether it be written or verbal, can literally be the difference between life and death, whether you're working on a general ward, in a busy trauma team, or as a midwife in a birthing room.
2. Decision making
In the past 30 years, nursing has seen a significant transformation, and as professional and training levels have risen, so have levels of responsibility. As a result, registered nurses (RNs) may occasionally be required to make decisions based on their own judgement and analysis.
3. Confidence
In a clinical setting, having confidence is having faith in your skills and education rather than thinking you know it all.
Additionally, it's essential to represent confidence, especially while dealing with patients. When you are ready to execute a routine surgery, the patient will become uncomfortable if you appear nervous. However, if you present yourself as calm and confident (even if you are everything but), this will instantly put them at ease and increase their level of compliance.
4. Physical and mental stamina
Many nurses are unable to take the necessary breaks because they work long hours. Being physically fit is necessary for the demands of the job because you may spend the entire 12 hours on your feet in a busy ward.
A strong mind is also required. You will definitely encounter things in your line of work as a healthcare practitioner that will make you uncomfortable, but you must maintain your cool and ability to carry out your responsibilities.
5. Teamwork
Nursing's employability checklist would be incomplete without highlighting the necessity of getting along with others.
In addition to cooperating with other nurses, you'll also need to communicate with a wide range of other medical specialists, including doctors, paramedics, and healthcare assistants. In a more urgent situation, this can occur within a trauma team, where working fast and efficiently while understanding your own and everyone else's roles is essential to a patient's survival.
How to become a nurse without qualifications?
Nursing is a practical, hands-on career, but it also requires special technical skills and clinical analysis skills that could save lives. As a result, you need a nursing degree to work as a nurse. Out of all the requirements for becoming a nurse, this one is necessary.
How long does it take to become a nurse?
To become a nurse with only GCSE qualifications, you will need to take the following courses:
1. Access to HE Diploma in Nursing UK: minimum 6 months – maximum 2 years
2. Full-time nursing degrees last 3 to 4 years
3. Part-time nursing degrees can be spread across 5 or 6 years
A graduate degree in a scientific discipline that you already possess may be considered relevant learning. As a result, you can enrol in accelerated programmes and finish your nursing degree in two years.
The higher education school you select to obtain the credentials required to become a nurse will determine whether and how much of your accreditation can transfer toward the nursing degree of your choice.
By reading the following information, you can get a better understanding of how to become a nurse for different roles:
How to become a mental health nurse?
The best route to becoming a mental health nurse is to enrol in a degree program at a university. It's vital to verify with universities about the entry requirements for these courses because they can change depending on where and how you want to study.
For an undergraduate degree, you will typically need a minimum of five GCSEs at grade 4 or higher, possibly in English language or literature and a science subject, along with two A levels or comparable level 3 certificates. Three A levels or their equivalent may be required by some universities. You might be allowed to pursue postgraduate studies if you already hold a degree.
Check out this video for more details on how to become a mental health nurse.
How to become a veterinary nurse?
The different routes you can take to become a veterinary nurse are described here, along with the educational requirements for each:
Complete a college course
A college education can help you get qualified to work as a veterinary nurse. It can be achieved by earning a Level 3 Diploma in veterinary nursing.
Complete a university degree
If you choose to continue your studies at a university, you can either complete a foundation degree, which is the academic equivalent of two-thirds of a bachelor's degree, or a university degree in veterinary nursing. The Royal College of Veterinary Surgeons must accredit the programme of study in any scenario (RCVS)
Complete an apprenticeship
By completing an advanced apprenticeship in veterinary nursing, you can also become a nurse. These apprenticeships, like many others, may combine academic instruction from a university, a college, or a business.
How to become a dental nurse?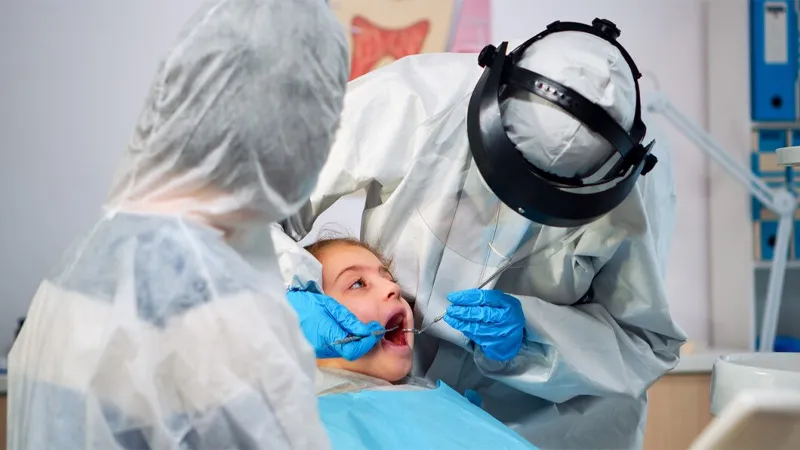 To help you in becoming a dental nurse, follow these steps:
The first way to become a dental nurse is to enter university and earn a degree in dental nursing. It's essential to research which formal qualifications are most closely aligned with your career goal because they may differ between institutions and programmes.
Work as a trainee dental nurse
Working as a trainee dental nurse is the second way to start a career as a dental nurse. You can take advantage of this chance to gain training and hands-on experience in the field of dental nursing without needing any formal qualifications.
Attain your certification
You must have a certification from the General Dental Council in order to practise as a dental nurse. You can register with the GDC after earning a qualification or working as a dental trainee. It's also essential that you pass an exam and complete at least two years of surgery duties before GDC registration.
Apply for a dental nursing position
Make sure you are ready before you apply for a job as a dental nurse so that you have the best chance of being hired. Create a CV that explains in detail why you are qualified for the position to achieve this. It also helps to look at the job description to ensure that aligns with what you put on your CV.
How to become a travel nurse in the UK?
Joining a specialised nursing agency is the easiest way to start a career as a travel nurse. A recruitment agency will match the greatest chances that fit your needs, from job categories to locations and salaries, with your skills.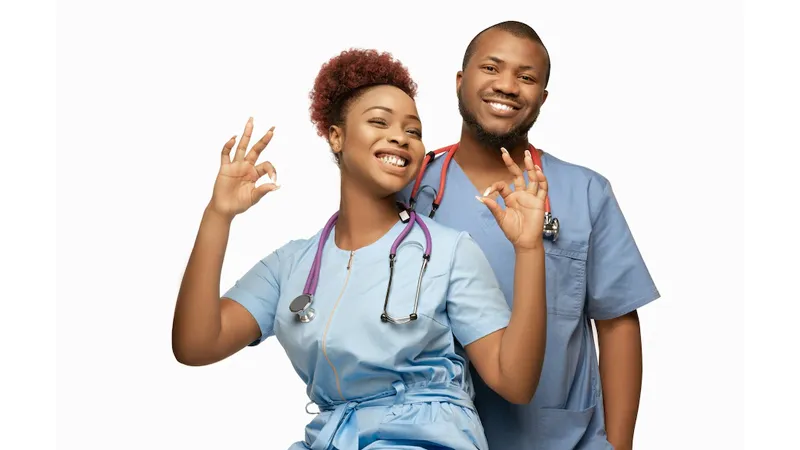 A recruitment agency will also help you with the documentation of your education and work history and with getting the medicines and screenings required to ensure your safety and well-being while working in the UK. They will take care of all the legal matters as well, helping with visas and work permits and perhaps even helping you find a place to live.
Learn more about how to become a travel nurse.
Top Courses of this Category
How to become an anaesthetic nurse?
You must be a registered nurse with the Nursing and Midwifery Council (NMC) and have at least three years of nursing experience (RN).
The following main categories of people qualify to begin training as AAS :
Registered healthcare professionals with at least three years of clinical experience (such as nurses or operating room practitioners).
Graduates with 2:1 honours or higher in biological or biomedical science.
In general, you need to be an ODP and have extensive experience working in operating rooms to become an anaesthesia associate in the UK (Operating Department Practitioner). The 27-month Anaesthesia Associate Postgraduate Diploma is the next requirement. You will acquire the core information and abilities necessary to participate in anaesthetic care and management in collaboration with the anaesthetist through this diploma.
During your studies, you may have the chance to take part in a wide range of activities, projects, and examinations. Which includes MCQ tests, the completion of the Clinical Skills Workbook, the Record of In Training Experience Diary, tutor assessments, and the Objective Structured Clinical Examination (OSCE) given at the Royal College of Anaesthetists must all be passed in order to graduate.
Upon successful completion of the abovementioned steps, the practitioners are then awarded the status of Anaesthesia Associate and are invited to become an Affiliate of the Royal College of Anaesthetists.
Salary and Benefits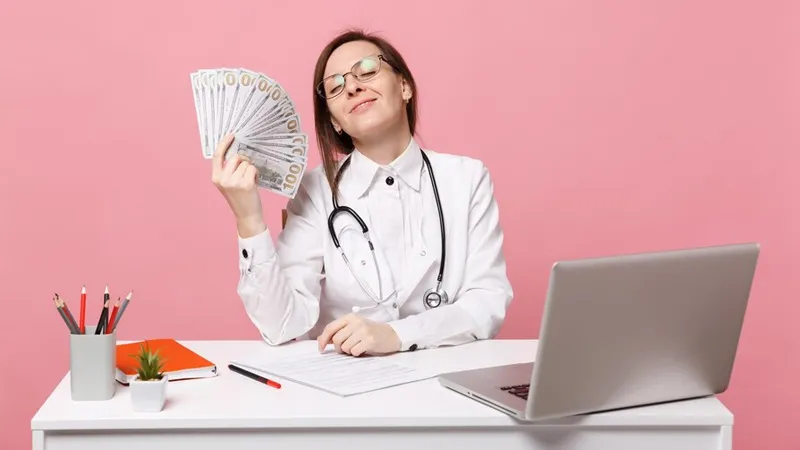 According to Payscale, an experienced Registered Nurse (RN) with 10-19 years of experience receives an average annual salary of £30,220. Employees' average annual total salary in their late careers (20 years and up) is £32,699.
A mid-career Registered Nurse (RN) with 5 to 9 years of experience makes an average total salary of £28,780.
An entry-level Registered Nurse (RN) with 1-4 years of experience receives an average annual salary of £24,937.
With less than one year of experience, an entry-level Registered Nurse (RN) can expect to earn an average salary of £24,140 (tips, bonus, and overtime pay included).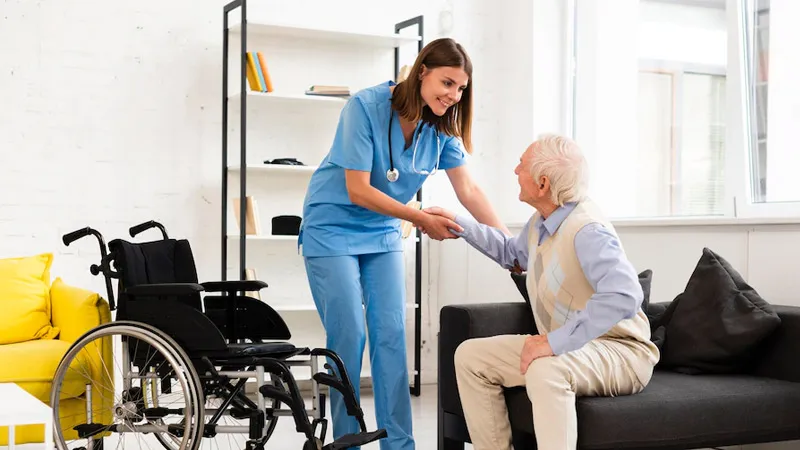 FAQ
How long does it take to become a nurse?
According to NMC, in the UK it takes three years to become a nurse.
Which nurse gets paid the highest?
According to Indeed, pain management nurses are the highest paid. The national average salary of pain management nurses is £37,303 per year.
What is the fastest way to become a nurse?
An associate's degree in nursing (ADN) is one of the quickest ways to become a registered nurse.
Can you become an RN in 2 years?
Your associate's degree in nursing will allow you to become a registered nurse (RN) in about two years (ASN).
How much will it cost me in nursing?
The cost of a bachelor's degree in nursing differs based on the college. The annual tuition costs are between GBP 14000 and GBP 30000. Living in the UK is relatively costly. Around GBP12,590 can be spent on living expenses in a single year.
How do I know if nursing is for me?
If you want to contribute to your community and have the patience needed to deal with people, this could be a sign that you were meant to become a nurse.
What is the hardest class in nursing school?
Pharmacology is the hardest class in nursing school.
Where to study nursing?
You can study nursing at the three top nursing universities in the world. They have located in the UK: King's College London, the University of Southampton, and the University of Manchester.
What to expect working as a nurse?
As a nurse, you are expected to complete responsibilities like providing patient care, speaking with doctors, giving medication, and monitoring vital signs.
What grades do you need for nursing school?
The required GPA for bachelor's in nursing (BSN) programmes is typically at least 3.0. The minimum GPA for an associate's degree ranges from 2.0 to 2.8.
Conclusion
If being a nurse is something you are interested in, you should be happy and proud of the adventure you are about to take. Not only will you significantly improve the quality of life for your patients, but you'll also earn a respectable salary and benefit from your work.
I hope this article has given you a better understanding of how to become a nurse.
What to Read Next: