Business Skills
20 Jobs to Consider if you have Good Communication Skills – Details and Overview
Good communication skills is one of the key aspects to prove yourself as an eligible candidate in today's competitive job market. Wondering how? Here is what you need to know.
Communication skills are the most basic skills that you can possess as an employee, and it remains one of the most sought-after qualities by employers. BCC's director general John Longworth said, "Firms need young people that are resilient, good communicators and understand how to work as part of a team."  Communication skills, also known as interpersonal skills, help to convey messages clearly and concisely, enable you to resolve conflicts and allow you to work conveniently being in a team.
Therefore, it is essential to develop strong and effective communication skills to get your desired job. Although almost every job needs this particular skill, we have come up with the best 20 jobs from which you can choose the best one for you!
What are Communication Skills?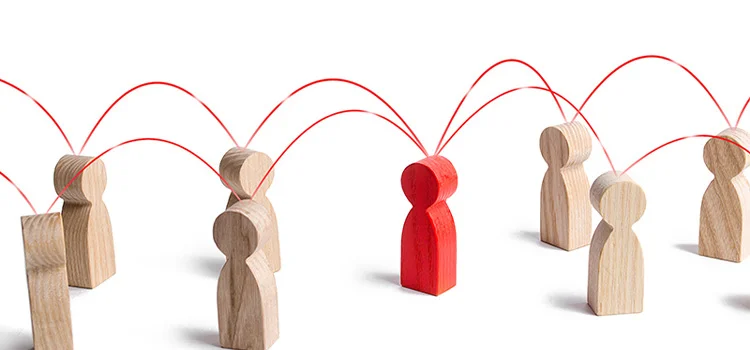 Communication skills are soft skills that enable individuals to understand and convey ideas to others explicitly. Communication occurs in many different ways, such as through writing and speaking and body language. A sign of good communication is when you understand instructions, able to ask questions, make requests, and relay information with ease.
---
The Importance of Good Communication Skills:
Developing communication skills can help all aspects of your life, from professional life to personal. The ability to communicate accurately, clearly, and as intended is indeed a vital life skill.
Effective communication in any workplace can increase overall productivity and help create a strong team. Communication skills include maintaining good eye contact, demonstrating a varied vocabulary, listening effectively, presenting ideas appropriately while working with a wide variety of people. Many of these are essential skills that most employers seek.
Employers who invest time and energy into delivering clear lines of communication rapidly build trust among employees. Also, employees who communicate effectively with co-workers, managers and customers are always valuable assets to an organisation.
Poor communication in the workplace can sour relationships with employers and colleagues, making your life significantly harder. This will inevitably lead to a lack of motivation and a decline of confidence that will eventually affect the organisation.
---
What are the 10 Good Communication Skills for Career Success?
Here are the top ten communication skills suggested for you that employers often seek in resumes while interviewing.
Active Listening
Active listening is paying attention to who you are communicating with by engaging with the speaker, asking questions and rephrasing. Through active listening, you can better understand what your colleague is trying to say, and can respond accordingly. That is why you shouldn't just listen to hear; rather, listen with intent.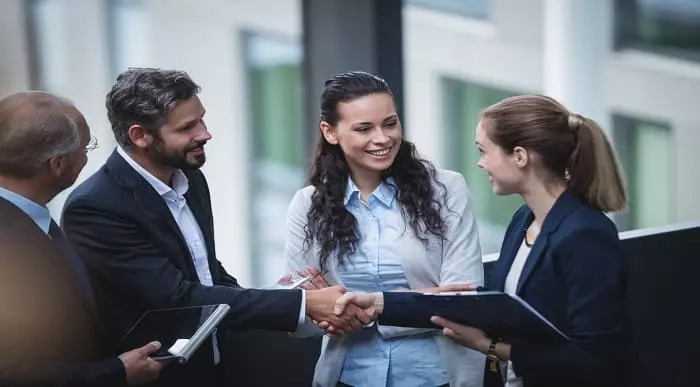 Business Communication Course Online
Accredited Courses
Tutor Support Included
3 Installment Plan at checkout
14 Days Money Back Guarantee
Non-verbal Communication
Our body language, facial expressions, eye contact, and hand gestures are forms of non–verbal communication. Nonverbal cues can convey how a person is really feeling. For example, a relaxed, open stance and a friendly tone mean the speaker is approachable.
Friendliness
Friendly traits like asking someone how they are doing, smiling as they speak or offering praise will encourage your co-workers to engage in open and honest communication with you.
Empathy
Having empathy means understanding other people's emotions and selecting an appropriate response. Using a simple phrase as "I can understand what you are going through" or "I can feel your pain" can ease someone's ache to some extent.
Besides, visit our other blog, "What is Active Participation in Social Care?"
Clarity
Good verbal communication means trying to convey your message clearly and appropriately, whether you are speaking to someone in person, on the phone, or via email. Instead of rambling, be clear and concise.
Feedback
Constructive feedback is important to help employees understand where the problem lies and find possible solutions. Feedback should always be about the task at hand and should never be a comment on the person behind it.
Confidence
It is essential to be confident while interacting with others in the workplace. Confidence shows your co-workers that you believe in what you are saying.

Top Courses of this Category
Respect
Respect as a communication skill means knowing when to initiate communication and respond. In a team or group setting, allowing others to speak without interruption is the expected communication skill tied to respectfulness.
Responsiveness
Fast communicators are viewed as effective employees. Whether you are returning a phone call or sending a reply to an email, try to respond as soon as possible.
Open-Mindedness
A good communicator should be open to listening to and understanding the other person's point of view, rather than simply getting their message across.
Check out our other blog, "10 Effective Communication Skills For Social Workers."
---
How to Improve your Communication Skills?
Being able to communicate effectively is perhaps the one personal skill that is closely related to your career success. As per Forbes, "85% of financial success comes from an individual's ability to communicate, negotiate, and lead."  Hence, the importance of developing strong communication skills cannot be denied. Here are some ways suggested for you to improve your communication skills-
Learn how to Listen
While you are in a conversation, listen to what the other person is saying, instead of formulating your response. Ask for clarification if you have any confusion to avoid any misunderstandings. While speaking to someone over the phone, do not respond to an email or send a text. Doing so, you might miss any important point the other person was saying.
Have an Open Body Language
Having an open body language is vital for both face-to-face meetings and video conferencing. A study found that nonverbal communication accounted for 55% of how an audience perceived a presenter. You need to make sure that you appear accessible and make proper eye contact while presenting or having a discussion.
Engage the Audiences in Discussion
It often gets difficult to hold audiences' attention for an extended period of time since they have different attention spans. To become an effective communicator, try to make your presentations and discussions more interactive and lively by asking them questions.
On-Demand Accredited Courses
Analyze data quickly and easily with powerful PHP library! All datasets included where beginners welcome!
Improve your Writing Skills
Your writing skill is also as important as your verbal skill. For written communication, practise being brief yet specific enough so that you provide enough information for the other person to understand what you are trying to say.
Ask for Feedback
Receiving honest feedback from peers, managers, and team members are crucial to becoming a better communicator. If you regularly ask for feedback, others will help you to discover areas for improvement that you might have otherwise overlooked.
---
20 Great Jobs to Consider if you have Good Communication Skills:
Most of the jobs require excellent communication skills; however, there are some particular jobs that search for the best of the best when it comes to communicating with others. The following would give you an idea of the 20 best jobs to consider if you are an effective communicator.
Lawyer
A lawyer provides legal advice and counsel, gathers information or evidence, draws up legal documents and prosecutes or defends in the court. That is why lawyers need strong communication skills and they must be good at public speaking when appearing in court, delivering statements, and cross-examining witnesses.

Journalist
Journalists are storytellers; they interview countless sources before writing their stories. They need to ask questions and convince sources to open up and reveal their secrets. So, a journalist needs to practice active listening skills for their interviewing sessions.
Human Resource Specialist
Human resource specialists are responsible for recruiting team members, making calls and answering questions, interviewing potential candidates, and setting up meetings with managers. They need to use their communication and people skills to get their job done.
Content Writer
To be a content writer, you need a firm grasp of the language and good writing skills so that you are able to explain a collection of ideas and concepts to readers from around the world.
Social Media Manager
For those who run an online business, replying to customers' enquiries are essential. They often need people who can manage their social media presence for them. Those who have got intensive experience on social media and know how to communicate a message effectively, becoming a social media manager can be the ideal job for them.
TV Reporter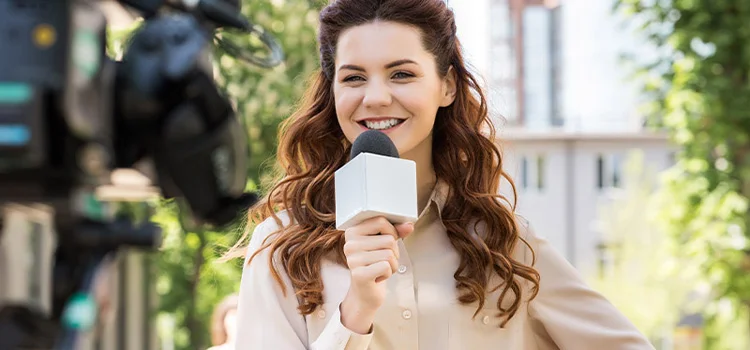 Being a TV reporter means that you have to go LIVE any moment with no script and no teleprompter. So, you have to prepare your news on the spot and need to get the facts right too. All of these require impressive communication skills. 
Radio Jockey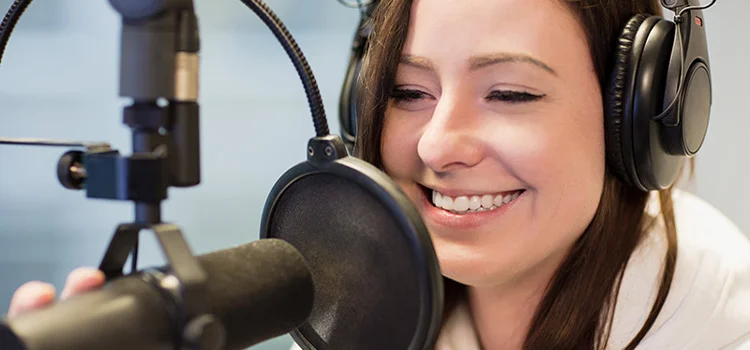 If you are someone who is able to maintain composure while under pressure and feel confident talking in front of potentially thousands of people, the job of a radio jockey could be ideal for you. If you are fun to listen to and can engage your listeners, this can be perfect.
Public Relations Specialist
Public relations specialists are the public face and voice of the company. They serve as the spokespeople and release statements to the media. Public relations specialists mostly communicate with reporters but they also organise events to promote the business in the community.
Sales Representative
Sales Representatives are responsible for approaching and selling a company's products to customers by identifying leads and educating prospects with presentations, phone calls, or training. Therefore, sales representatives need to master excellent communication skills to sell the products.
Customer Service Representative
Customer service representatives assist customers with product enquiries, complaints and any other questions. They also remain responsible for placing orders and scheduling deliveries. The customer service representatives are expert communicators with the ability to multitask.
Communications Executive
A Communications Executive writes engaging copy for websites, blogs, articles, social media, and newsletters. In addition, they also look after the internal and external communications, including marketing a company's image.
Marketing Manager
Marketing Managers have many responsibilities, such as building strategies, budgeting and reviewing advertising material such as print, radio, TV commercials, and digital marketing. Therefore, they need to have strong negotiation skills, along with a keen eye for detail when proofreading press releases or advertising copies.
Financial Advisor
Financial advisors help people with long-term financial planning, such as investments, pensions, life insurance, and mortgages. Financial advisors need to communicate complex information to their clients in an understandable way, so good communication skills are a must.
Teacher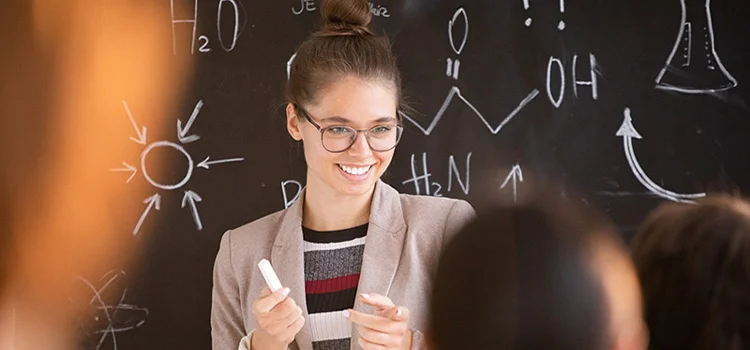 Working as a teacher in the education sector is all about communication. Teachers need to communicate with children in a way that they understand. Apart from that, they also need to communicate with their parents.
Counsellor
Counsellors are trained to understand the needs and desires of a client without any judgment. The Counsellor offers support and guidance to help them deal with their area of concern and hence communication skill becomes crucial in this profession. Besides, they need to consult with other physicians and psychiatrists as well, for which they should be a good communicator.
Social Worker
Social workers can work with anyone, from children to people with addictions or disabilities. They need strong communication skills to mediate between family members and children.
Occupational Therapist
Occupational Therapists help patients with injuries, illnesses, or disabilities recover and improve their daily living skills. They need good communication skills to explore what is wrong with a patient and proactively suggest treatment options.
Interpreter
Interpreters act as liaisons between corporate officers and foreign clients and translate foreign documents for their managers. They help break the barriers between people who speak different languages.
Career Advisor
Many colleges and universities have career advisors that help students evaluate their interests and abilities. They need strong communication skills to guide students to choose their careers.
Coach
A coach's job is to teach, train, and motivate athletes who compete to win, either for their school or recreational team. Hence, they are often loud when they speak and need proper communication skills to make the players understand how to win the game.
---
Conclusion:
Every organisation demands good communication skills in employees to maintain efficiency and productivity in work. Thus, candidates who can communicate information, negotiate and confidently deal with customers are always considered as the fittest in the job market.
---
What to Read Next: