Personal Development
How to Become a Dentist – A Complete Guide
If being a successful dentist is your ideal career, this blog is your ultimate go-to to understand how to become a dentist. To become a dentist, you must first get a Bachelor of Dental Surgery (BDS) degree, which typically takes five years to complete, followed by further on-the-job training. Training to be a dentist might be difficult, but it is a rewarding experience that allows you to help people every day, solve a wide range of issues, and specialise in the areas that most interest you.
Dentistry can be a very lucrative and exciting professional choice. You'll have the opportunity to enhance people's smiles, health, and self-esteem, plus you'll have the opportunity to be your own boss and run your own practice.
Don't be concerned if dentistry sounds like the proper area for you, but you're not sure where to begin. This article will lead you through all you need to know, such as how to-
satisfy the educational requirements,
obtain the necessary certifications,
and build the abilities that will set you up for success.
Let's take a quick look at the definition of a dentist before we get started on the path to becoming one.
Are you interested in Health and Safety Executive Online Training Course?
We designed our
Health and Safety Executive Online Training Course
to help social care workers or employees concerned with maintaining health and social care in the workplace understand their health and safety responsibilities so that they can effectively detect hazards, implement appropriate control measures, and keep themselves and others in the workplace safe.
What is a Dentist?
Dentists are on the front lines of oral health. They collaborate with communities to prevent and cure-
dental/oral illness,
dental abnormalities,
and dental/facial injuries.
Further, they also contribute to people's mouths and teeth being healthy and pain-free. They also save lives by-
avoiding infections,
detecting early symptoms of disease (such as cancer),
and teaching people about their oral health.
This can improve people's general health and well-being, such as quitting smoking. They can also promote confidence and make individuals happy by enhancing the appearance of their teeth. Thus, dentists may go home at the end of the day knowing that they have helped their patients.
What does a Dentist do?
A dentist is responsible for a variety of duties. They are:
They provide oral healthcare education to patients.
They examine teeth and use diagnostic techniques such as x-rays to diagnose dental issues.
They evaluate treatment alternatives and work with patients to develop treatment programs.
They carry out agreed-upon clinical procedures such as repairing decayed teeth and treating gum disease.
They keep patients' dental data.
They recruit, train, and manage employees.
They oversee and stock equipment.
They even provide market services to potential clients.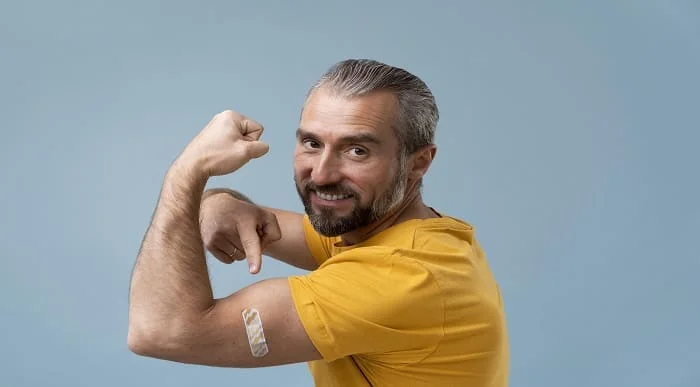 Hormone Health & Testosterone Certification Course
Accredited Courses
Tutor Support Included
3 Installment Plan at checkout
14 Days Money Back Guarantee
Why Should You Pursue a Dentist Career?
Dentistry has made a significant impact on healthcare. This well-paying industry allows you to combine your passion for medicine with your desire to serve others.
Are you ready to make someone's smile and health better? Here are six reasons why you should pursue a career as a dentist.
You will be Able to Assist Others
Dentists play an important part in keeping you healthy, not just by maintaining your teeth and gums but also by giving you the confidence to show off your pearly whites.
You will Combine Your Creative and Scientific Skills
Dentistry necessitates scientific and technical knowledge, as well as the capacity to think creatively. Dentists are not limited to simply repairing teeth and filling cavities. Instead, they assist folks in developing a favourable attitude toward their oral health.
You will Earn a Good Salary
A dental job is rewarding everywhere around the globe, and you may earn a good living. The following is a thorough representation of salary ranges from a new dentist to an experienced dentist.
If you are a freshly trained dentist and wish to work in the National Health Service (NHS), you must undergo one year of foundation training. During this period, you will be paid £33,720.
The majority of dentists operate as self-employed contractors in general practice, combining NHS and private work. Dental practice profits vary widely, but on average, you may earn between £50,000 and £110,000. Private dentists might make up to £140,000+ per year.
Instead of working in general practice, you can attend dental core training and earn between £39,467 and £50,017 per year. There are also extras for the night, weekend, and on-call employment.
A salaried dentist employed by the NHS, mostly in community dental services, will earn between £43,019 and £92,013.
Consultants in dentistry specialities get a base income ranging from £84,559 to £114,003 at NHS trust hospitals, depending on the number of years in the consultant grade.
According to the UK government's National Careers Service, a newly qualified dentist earns, on average, £32,796, whereas an experienced one earns £86,900 annually. A normal week consists of 35 to 40 hours of work.
You will Have an Independent Career
Dentistry presents several flexible choices for you if you've ever wanted to be your own boss and work in medicine. You have an option of where you work after graduating from dentistry school. Also, you may join a practice, follow your entrepreneurial instincts, and open your own clinic.
You Can Specialise if You Choose
General dentists are similar to general practitioners. They provide typical dental operations such as cleanings, x-rays, and fillings.
If you are more interested in other aspects of dentistry, you might pursue a career in one of the fields listed below.
| | |
| --- | --- |
| Orthodontists | They attempt to prevent and repair tooth, bite, and jaw abnormalities and are masters at brace and retainer fitting. |
| Periodontists | They specialise in the treatment of gums and tooth-supporting bones. |
| Endodontists | It is concerned with detecting, preventing, and treating illnesses and injuries affecting the tooth root, dental pulp, and surrounding tissue. In addition, they specialise in root canal treatment. |
Other specialists specialise in tooth replacement using implants and other methods. Some dentists choose to study oral pathology, or the identification of oral illnesses and mouth malignancies, as a more medical speciality.
Students interested in dentistry could also choose non-medical jobs such as-
dental ceramists (who produce dental implants and prostheses),
or office managers (who coordinate the business side of a dentist's practice).
You will Meet Interesting People
In a dental practice, you do not work alone, and your patients come from various walks of life. That's a recipe for communicating with people of all types!
In your practice, you may collaborate with other dentists, hygienists and specialists, assistants, and administrative personnel. You'll also engage with your patients, who are all there for preventative care or particular treatment.
Check out this blog to gain an extensive understanding of high risk food. 
How to Become a Dentist?
As we said earlier, to become a dentist in the UK, you must first get a Bachelor of Dental Surgery (BDS) degree, which typically takes five years, followed by further on-the-job training. Training to be a dentist may be challenging, but it is a fulfilling career that allows you to assist patients every day, address a wide range of problems, and specialise in the fields that most attract you.
So let's discuss "What do you need to become a dentist?"
Qualifications to be a Dentist / Dentist Degree Requirements
Dentistry programs are very competitive and demand excellent grades (typically AAA at A level). Most need you to have studied biology and chemistry at A level, or in your Highers or International Baccalaureate. Some institutions, however, are a little more lenient in terms of the courses you must have studied.
If you're still wondering, "What qualifications do I need to be a dentist?" Here are some relevant examples.
Examples of Entry Requirements to Study Dentistry
You should always double-check the entrance criteria before applying anywhere, but this should give you a pretty good idea of what to anticipate.
University of Birmingham – BDS Dental Surgery:
AAA, including A-levels in chemistry and biology, as well as GCSE A*/8 in biology and chemistry and A/7 in maths and English.
Queen Mary University of London – BDS Dentistry:
A*AA includes biology or chemistry, as well as a second science (chemistry, biology, physics or mathematics).
Admissions Tests for Dentistry
In addition to these academic requirements, certain dental programs require candidates to take the University Clinical Aptitude Test (UCAT) or the BioMedical Admissions Test (BMAT), both of which measure your thinking and decision-making abilities. Other criteria might include a
Disclosure and Barring Service (DBS) check,
Immunisations,
A health assessment,
And blood-borne virus testing.
Except for the following exceptions, all BDS dentist qualifications degrees are five years long.
Some institutions provide a six-year pre-dental year for students who have demonstrated intellectual potential but lack the essential science qualifications (usually AAA in non-science areas or with only one science subject).
For students who have not met the grade criteria, a pre-dental year with reduced admission requirements is offered.
People with a 2.1 degree in a science or biomedical discipline can occasionally apply to start the second year of a four-year dental degree. This is due to the fact that they will have already completed the needed coursework for the first year.
Work Experience and Volunteering
It is not required for individuals to have job experience before they enrol for a degree and study to become a dentist. However, it might be useful for them to learn more about the profession and determine whether it is an appropriate career route for them. It may also provide students with an advantage when composing a personal statement for university applications.
Volunteering can help you gain practical experience that can help you become a dentist. Volunteering at a local NHS trust or a charity such as Dentaid is an option. Alternatively, there may be possibilities for job placement in private dental offices as well as shadowing experienced dentists.
Registration
To practise as a certified dentist, you must first register with the General Dental Council (GDC) after completing your undergraduate degree. To continue practising, registration must be renewed each year. There is a cost to get registered and to maintain registration.
Dentists with an abroad qualification must still register with the GDC to practice lawfully and must pass an Overseas Registration Exam (ORE).
Work-based Training
When a person becomes a certified dentist, they must complete Dental Foundation Training (DFT). For one year, this supervised work-based training entails working in an approved dental practice with an experienced practitioner.
Postgraduate Training Courses
A dentist's education does not end after they are qualified and registered. Taking part-time postgraduate qualifications and appropriate short training courses can help dentists improve their employability and keep their knowledge and abilities up to date.
Training courses are offered by the majority of institutions and certified private training providers. Examples of related courses that dentists may find beneficial include:
Safeguarding.
Infection control.
Needles and sharps.
PPE in healthcare.
Mental health and capacity.
COVID-19 awareness.
Health and safety, e.g. COSHH.
Understanding GDPR.
Professional bodies and associations, such as the GDC and the British Dental Association, can provide recommendations for credible training courses. They also offer events, support services, and counselling to dentists, allowing them to further their professional growth.
For GDC registration renewal, Continuing Professional Development (CPD) is required.
A dentist's training will be determined by where they wish to practise, their role in dentistry, and the CPD requirements for GDC registration. In addition to visiting professional body websites, it is important to review many job advertisements to determine the credentials and additional training required for speciality employment. NHS Jobs, BDJ Jobs, Dental Guide, HealthJobsUK etc. are good places to look. Examine recruitment firms such as ZEST Dental Recruitment and Dental Elite.
Dentists will have more opportunities if they have more appropriate training and competency. Refresher training will also be necessary because it is a legal obligation and maintains knowledge and abilities up to date.
Criminal Records Checks
Dentists will be subjected to a criminal background check since they may come into touch with youngsters and vulnerable persons. Prospective employers may be turned off by a-
criminal record,
caution,
warning,
or conviction.
It may potentially have an impact on GDC registration. They must, however, account for the gravity of the offence, when it occurred, and its significance.
The organisation that keeps criminal records will differ depending on the country within the United Kingdom, for example:
Driving
Some dentists may be needed to drive as part of their job, particularly if they practice in the neighbourhood. As a result, they must hold a valid driver's licence.
Top Courses of this Category
Types of Dentistry Roles to Specialise in
Dentistry is a broad field. Academics, private practice, public health, and other career options are available in dentistry. Over the course of a career, a dentist may treat patients in a variety of settings, such as public health, private practice, and academia.
In addition to the aforementioned orthodontists, periodontists, and endodontists, dentistry offers a variety of other specialities. They are as follows:
General Dental Practitioners
They work at dental practices, such as those on the high street, and offer NHS and/or private dental care and treatments.
Community Dentists
They work in the community, such as in patients' homes, nursing homes, and clinics, when patients do not have access to practising dentists. They move around more than other dentists.
Hospital Dentists
They work in hospitals, frequently in specialised areas, doing complex treatments such as oral surgery.
Armed Forces Dentists
They serve in the RAF, Royal Navy, or Army in the UK or abroad.
In addition to the roles listed above, dentists can specialise in certain areas of dentistry, such as:
Dental & Maxillofacial Radiology
Experts in the use of medical imaging technologies (such as x-rays) to identify oral illness affecting the head, neck, jaws, and teeth.
Oral & Maxillofacial Pathology
A laboratory-based speciality that focuses on the detection and evaluation of oral illnesses by microscopic study of diseased tissues.
Dental Public Health
They focus on improving community dental health via research and teaching.
Oral Surgery
They handle the treatment of patients who require surgical intervention on the mouth, teeth, or jaws.
Oral Microbiology
Specialists who operate in laboratories to identify and analyse the face and dental infections.
Oral Medicine
They manage patients with chronic recurring problems of the mouth, salivary glands, and jaws.
Paediatric Dentistry
This is the practice of providing dental care and treatment to children and adolescents.
Prosthodontics
It involves restoring and replacing lost teeth as well as the accompanying soft and hard tissues using implants and prostheses (such as crowns, bridges, and dentures).
Restorative Dentistry
It employs prosthodontics, periodontics, and endodontics to repair and restore people's oral health.
Special Care Dentistry
This field provides dental care to individuals who require it, such as those with physical, intellectual, mental, emotional, or social impairments.
There are just too many positions and specialisations to name here. British Dentistry offers further information about certain areas of expertise.
In essence, being a dentist necessitates–
diagnostic,
clinical,
and social skills,
–as well as the unique ability to pursue a variety of occupations that provide–
an intellectual and practical challenge,
a contribution to society,
and a valued presence in the community.
To be effective and enjoy this vocation, you must have strong people skills and an interest in their well-being.
Some dentists will become instructors or lecturers at dental schools, while others will work in hospitals or community clinics, but the majority will become general dentists. They are frequently in charge of a team of employees that includes dental nurses, hygienists, receptionists, and others. Administrative and management skills are essential too.
What Skills are Required to be a Dentist?
Some skills are required to be a successful dentist. Consider whether you have the following ones:
Excellent hand-eye coordination.
Capable of communicating well with people of all ages, from toddlers to older people.
When dealing with worried patients, maintain a calm, confident, and comforting attitude.
High manual dexterity is required to perform complex surgical and dental operations.
A keen interest in learning and upskilling.
Leadership skills.
The capacity to operate successfully as a team.
Business management aptitude.
Working Hours
When you work as a General Dental Practitioner (GDP), you will be self-employed and able to set your own working hours, which may include weekend or evening sessions to accommodate patients. There are options for career breaks and part-time jobs.
Work at hospitals is typically on a short-term contract with unpredictable hours and on-call duties. Consultants are the only ones who may work for themselves or on a freelance basis in hospital dentistry.
FAQ
Is becoming a dentist hard?
The path of becoming a dentist is rigorous and demands a great deal of hard work on your part. It's also competitive.
Is dentistry a good career path?
Dentistry is an extremely stable vocation with the lowest unemployment rates in the country in terms of decent compensation, job security, and flexibility.
What is the difference between a dentist and a doctor?
A dentist is also a doctor. However, they attend a dental school rather than a medical school.
Is dentistry a stressful job?
Dentistry is usually rated as one of the most stressful jobs. Dentists encounter everyday challenges as well as a stressful work environment. Professional isolation, perfectionism, economic strain, and patient anxieties, for example, are all major contributors to stress.
How to become a dentist without A-levels?
A "Gateway to Dentistry" or "Pre-Dental" Year is one option to go into Dental School without A Levels. In effect, this lengthens your Dental program to six years rather than five. You will learn the biology and chemistry needed to lay the groundwork for dentistry.
Conclusion
Dentistry is a respected profession all around the world. Unfortunately, this path isn't an easy undertaking. So you must have a clear understanding of how to become a dentist and the prerequisites. Whether you're curious about your dentist's educational background or have an interest in pursuing the profession — all the related topics are here for you. Hopefully, this write-up has shown you the exact path to becoming a successful dentist.