Self-Paced Online Learning
Learn on your own accord, wherever you want, whenever you want.
4 Instalment Plan on checkout
You have the option to choose from four easy instalment plans.
14 Days Money Back Guarantee
Hassle-free guarantee on purchase, ensuring quality & your peace of mind.

Accredited by CPD UK

Interactive Video Training

Lifetime Access

Duration: 3 Hours

Recognised Certificate

Tutor Support
Enrolling in this course can help you shape your career in the beauty industry. In this course, you will learn the art of applying stunning and flawless eyelash extensions to enhance the natural beauty of your client's eyes.
This Course At A Glance
Eligible to apply for the insurance
Accredited by International Practitioners of Holistic Medicine (IPHM)
Accredited by CPD UK
Understand eyelash extension length, thickness, and curls
Develop basic knowledge of tools and materials used in eyelash extension treatment
Learn steps to extend eyelashes – hand wash, patch application, fix gel patches in the palace, and apply primer and patches
Understand different eyelash colours, styles, tweezers, shake glue, placement and direction
Learn how to provide eyelash extension service effectively and efficiently
Understand how to remove the patch and finalise the eyelash extension treatment smoothly
Learn which brushes to use to extend eyelashes
Understand the side effects and recovery methods to secure eyelashes
Learn eyelash extensions removal methods such as the banana split method, single eyelash removal with the removal product, and full removal
Professional Eyelash Extension Course Overview
Eyelash extension is a cosmetic treatment which has become very common these days. This online Eyelash Extension Course is perfect for beginner stylists, eyelash extension artists, and for those who want to understand the nuances of eyelash extension. You will learn the fundamentals of eyelash extension, tools and materials used, proper application, and removal methods.
This Accredited Eyelash Extension Course UK will help you understand eyelash extension theory and practice in detail. You will acquire knowledge about the entire process of eyelash extension, learn how to choose the ideal tools to produce the curl effect and how to choose the best lashes suitable for the various natural lash lengths. In the end, you will learn how to keep the workplace safe and hygienic, how to comfort the clients, and how to communicate politely with customers.
Upon successful completion of this Eyelashes Extension Course, you will be equipped with practical skills and knowledge to offer eyelash extension treatments to your clients and will have a solid understanding of the eyelash extension tools, applications, brands used, and safety measures.
Please contact us for more information.
Who should take this course?
This Eyelash Training Course primarily aims at:
Estheticians
Makeup artist
Cosmetologist
Beginner stylists
Beautician
Eyelash extension artist
Beginner beauticians
Aspiring makeup artist/beautician
Anyone working within the beauty industry
Owner of eyelash extension providers
Beginner or anyone desiring to become an eyelash extension artist
Anyone interested in learning more about the beauty industry
However, this course is not restricted to any specific profession or field of work. This course is open to anyone who wants to improve their skill set or learn how to do their own eyelash extension.
Entry Requirements
There are no academic entry requirements for this Eyelash Extension Course, and it is open to students of all academic backgrounds.
However, you are required to have a laptop/desktop/tablet or smartphone and a good internet connection.
Assessment Method
This Eyelash Extensions Course assesses learners through multiple-choice questions (MCQs). Upon successful completion of the modules, learners must answer MCQs to complete the assessment procedure. Through the MCQs, it is measured how much a learner could grasp from each section. In the assessment pass mark is 60%.
Take the Makeup Artist and Massage Therapy Online Training Bundle and propel your career ahead as a professional makeup artist.
Recognised Accreditation
CPD Certification Service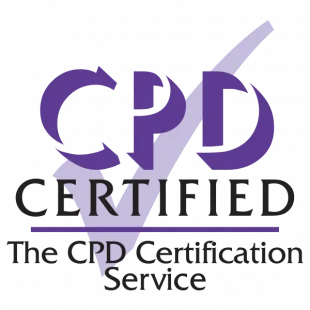 This course is accredited by continuing professional development (CPD). CPD UK is globally recognised by employers, professional organisations, and academic institutions, thus a certificate from CPD Certification Service creates value towards your professional goal and achievement.
CPD certificates are accepted by thousands of professional bodies and government regulators here in the UK and around the world. Many organisations look for employees with CPD requirements, which means, that by doing this course, you would be a potential candidate in your respective field.
Certificate of Achievement
Certificate of Achievement from Lead Academy
After successfully passing the MCQ exam you will be eligible to order your certificate of achievement as proof of your new skill. The certificate of achievement is an official credential that confirms that you successfully finished a course with Lead Academy. Certificate can be obtained in PDF version at a cost of £12, and there is an additional fee to obtain a printed copy certificate which is £35.
Course Reviews
Amazing course
I was overwhelmed by their advanced course materials and virtual online classes. They also provide interactive video training along with a recognised certificate after completion.
Chloe Howard | Apr 30, 2023
Comprehensive but an easy learning course
I suggest you take Lead Academy's professional eyelash course. They provide comprehensive and easy learning course materials along with professional training on eyelash growth.
Benjamin Bell |
Go for it!
I was amazed at the quality of the course and The tutors were really professionally knowledgeable and supportive.
Matilda Evans | May 21, 2023
Affordable and flexible course
I found this online eyelash enlargement course which was super affordable and flexible and matched my budget and schedule. The classes and interactive video training were really effective.
Thomas Thompson | Jun 04, 2023
Highly recommended
Lead Academy's eyelash course provided budget-friendly courses, lifetime access, self-paced online distance learning and many other facilities.
Amelia White | Jan 02, 2023
Worth the investment
I was a bit nervous when I first enrolled in the eyelash augmentation online course by Lead Academy as I was doubtful about online classes, but after completing their online course, I can say with confidence that this course was definitely worth the investment.
Charlie Davis | Oct 12, 2022
A good resource for self-practice
For this eyelash extension course, you must need training kits in order to self-practice. To work as a professional this course is a good resource.
Ruby Green | Mar 10, 2022
Perfect fit for a busy my schedule
Lead Academy's virtual learning platform has been a blessing for me. As someone with a busy schedule, online education is the perfect fit for my professional lifestyle.
Alexander Turner | Apr 28, 2023
Easy and comfortable learning experience
The course was well-designed and trained the important factors. The virtual learning tools and chat support made learning easy and comfortable.
Evie Foster | Aug 31, 2022
Self-paced learning
The Eyelash extension course from Lead Academy was suitable for my busy schedule. Loved the knowledge I gained.
William Holmes | Jun 13, 2022
Got an accredited certificate
This course is designed by expert beauty professionals, accredited by the CPD Certification Service and IPHM, and provides recognised and valuable Certification and many other facilities which you can't find anywhere else.
Poppy James | Jul 24, 2022
Enjoyed the training by a beauty expert
I really enjoyed their virtual classes because they were conducted by professional beauty experts who were really friendly and supportive and professionally guided and trained me with extensions.
Joseph Simpson | Oct 22, 2022
FAQs
If you're willing to become a lash technician, you must need a recognised training course that qualifies you to be a professional. Lead Academy is offering one of the accredited courses that can certify you as a professional.
Yes, eyelash technician has a high demand in the UK and worldwide since this is one of the trending cosmetics services in recent years. Women regularly take this service from the parlour or other beauty services places.
On average, the lash Technician earns £25,594 annually in the United Kingdom. However, the compensation varies depending on place and country.
For a CPD-accredited PDF certificate, it will take 24 hours, however, for the hardcopy CPD certificate takes 5-7 business days and for the Quality License Scheme certificate, it will take 7-9 business days.
With Lead Academy, you do have the opportunity to pay in instalments during the checkout process. However, paying only after completing the course is not an option.
Yes, you can. Since it is an e-learning course, anyone from anywhere can enrol in our courses.
Learner's Also Bought