Personal Development
How to Become a Youth Worker
Personal, social and educational development of young people aged 11 to 25- these are the things that youth workers concern themselves with. In general, the three most common routes to becoming a Youth Worker are-
Apprenticeship
Youth support worker
Professional youth work
Yet, there are several other ways too. For instance, as a youth worker, you'll run and organise community programmes to help our young ones with their personal and social development.
Accordingly, to set up these programmes, you'll often partner with other organisations that engage with young people in a wide range of areas, from health and wellbeing to potentially criminal activity.
So, the goal here is to support young people through their early days when they are confused and aimless. Besides, understanding our ideas, values and beliefs, building confidence and life skills makes a key difference during the transition period into adulthood. The assistance that youth workers can lend to young people in this regard is immense.
Let's discuss everything regarding the role of a Youth Worker in detail here.
Where Do Youth Workers Work?
What you need to consider is that it's not just educational institutions and social centres that you'll be partnering with, you'll work in a variety of settings as a youth worker. As a matter of fact, some of them may even involve targeted street work to engage with high-risk young people. You'll work with-
Educational institutions such as universities, colleges and schools
Faith-based groups
Youth centres
Overall, you also need to remember that youth work relies on voluntary engagement by young people. At this point, trust is the most significant driving factor here. Therefore, you'll need to build a relationship based on this trust to support and empower the young.
As you've probably figured out already, the responsibilities of a youth worker aren't just one-dimensional. You'll be responsible for multitudes of things. Here's a brief list of them. Basically, these are just some common examples, but your responsibilities will vary depending on the organisation you're working with and the type of young people that you engage with.
---
What Do Youth Workers Do?
Suppose you work with young people at a youth club. Your job responsibilities will typically be offering opportunities for young people to be involved in activities, sports and such. So, you'll also be planning the youth club sessions and setting up partnerships with other organisations and charities.
However, your responsibilities might differ if you work with an organisation that deals with drugs and alcohol services.
But we can summarise the typical responsibilities of youth workers in the industries that employ them.
Are you looking for a personal development course?
Do you wish to boost your confidence and self-esteem and also kickstart your professional career by becoming a confident manager or leader? Join the online
personal development course
offered by Lead Academy and learn how to remove negative thoughts from your life and stay positive. To avail exciting discounts, register today!
Typical responsibilities of a youth worker
1. Planning and delivering programmes by assessing the needs of young people. In short, the areas that you'll generally work with include-
a. Health
b. Fitness
c. Smoking
d. Drugs
e. Gangs
f. Violence
g. Relationships
h. Bullying
2. Setting up and running-
a. Sporting, residential and arts-based activities
b. Outdoor education
c. Community or environmental conservation projects
3. Building a solid support network by partnering with families, other key people in the young person's life and professionals from other organisations involved with young people such as-
a. Social care
b. Health
c. Police
d. Education
e. Youth offending teams
f. Local authorities
4. Develop a friendly and trustworthy relationship with young people. At this stage, you'll often take on projects and activities to ensure a safe place for the young to develop their identity and encourage greater social inclusion.
5. Supporting young people in different settings, including outreach work
6. Undertaking administrative and operational tasks. Recruiting, training and managing staff members. Monitoring and reviewing the quality of the local youth work provision and setting progression targets.
7. Drawing up business plans, managing budgets, writing reports, making formal presentations to funding bodies, working with parents and community groups to win support for improved provision, and acting as an advocate for young people's interests. Furthermore, identifying and pursuing funding sources for projects to improve services and resources for young people.
8. Attending and contributing to multi-agency meetings, bringing together practitioners from different sectors.
9. Attending regular training and development opportunities to maintain an up-to-date knowledge of safeguarding, health and safety, and local policy developments.
---
Skills Needed to Become a Youth Worker
A skilful youth worker will first and foremost have a strong commitment to young people and be keen to make a difference in their lives. These skills and qualities that you'll need can be divided into two categories.
Firstly, the former category has some individual skills that a good human being will naturally have and some that you'll develop as you gain experience in your field.
Secondly, the latter category has skills that you may acquire through online courses or such. Since none of them is essential, they'll keep you miles ahead in terms of professional development compared to others who don't have them.
I'll colour-code the different categories for convenience.
A good understanding of the factors affecting the lives of young people and the ability to provide reliable support to them.
Having the characteristics of a good human being, such as-
Kindness
Compassion
Nonjudgement
Patience
Tolerance
Flexibility
Reliability
Trustworthiness
Discretion
Resilience
Excellent verbal communication skills as well as formal communication skills and, on top of that, the ability to motivate and encourage others.
Excellent interpersonal skills, with the ability to establish and maintain good relationships with a wide range of people.
Being familiar with different approaches in psychology to deal with a variety of people.
Good enough customer service skills.
Counselling skills including active listening, empathy and confidentiality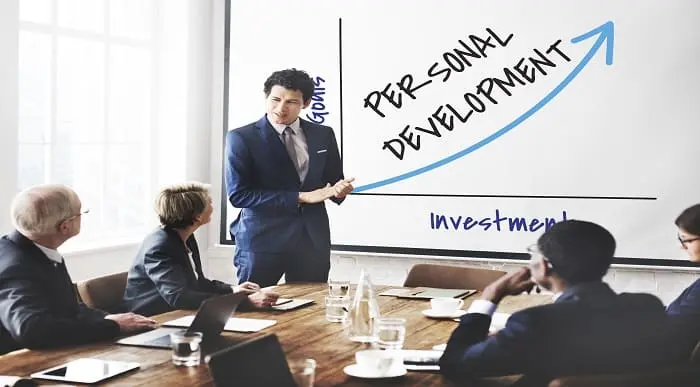 Your Personal Development Course Online
Accredited Courses
Tutor Support Included
3 Installment Plan at checkout
14 Days Money Back Guarantee
How to Become a Youth Worker?
As discussed before, the three most common ways to become a youth worker are these-
Apprenticeship
Youth support worker
Professional youth work
There are a number of ways that you can become a youth support worker. Primarily, some of these ways can lead to degree-level learning, enabling you to gain a professional-level youth work qualification. So the routes that you can take to become a youth worker are-
A university or college course
Apprenticeship
Working or volunteering towards this role
Applying directly
Let's discuss all of these in brief.
---
University or College Courses to Become a Youth Worker
If you can satisfy the entry requirements, you'll have access to degree-level learning, which you can use to move on to gain a professional-level youth work qualification such as-
Bachelor of Arts (Honours): Three years full time (and part-time equivalent), level 6
Postgraduate Diploma: One-year full time (and part-time equivalent), level 7
Postgraduate Diploma: One-year full time (and part-time equivalent), level 7
Master of Arts: One-year (and part-time equivalent), level 7
Luckily, universities or colleges of higher education offer these courses. First, ensure that your course is recognised by The Joint Negotiating Committee (JNC) and validated by the National Youth Agency. Thus you'll gain the status of a qualified youth worker. Actually, the role of JNC here is to ensure that your degree reflects the current demands of the role and delivers a suitable level of work experience.
In general, the subjects on these degrees include-
Youth and community
Community and youth studies
Youth and theology
Informal and community education
However, if your degree is in another subject, you can take a postgraduate qualification that'll earn you a professional youth worker status. That's why, to get on to a degree or postgraduate course, you'll also need some relevant experience.
Entry requirements
Usually, you'll need-
2 to 3 A levels, or equivalent, for a degree.
A degree in any subject for a postgraduate course.
As most universities will have entry requirements, all institutions offering youth and community courses will welcome applications from those without academic qualifications. Specifically, all they need is relevant experience and interest in working with young people.
A course like a Level 2 or 3 Diploma in Youth Work Practice will also give you an advantage when applying to work as a youth support worker. Subsequently, you can also take further training on the job.
Moreover, to work with the 16+ age group, you'll need the level 2 qualification.
Furthermore, to work with the 18+ age group, you'll need the level 3 qualification.
Entry requirements
Usually, you'll need-
4 or 5 GCSEs at grades 9 to 4 (A* to C), or equivalent, and work experience.
Develop Your Team to Lead The Industry
So, get fully accredited thousands of high quality online courses taught by the world's leading experts suitable to companies of all sizes.
Apprenticeships to Become a Youth Worker
Apprenticeships relevant to this role include-
Level 3 Youth support worker
A management body will support you through your apprenticeship, and you'll also be supervised. Subsequently, a qualified youth worker or other professional will provide you with these supports.
Furthermore, you will also work towards gaining the Level 2 or Level 3 certificate in youth work practice as part of completing the apprenticeship.
Moreover, to work with the 16+ age group, you'll need the level 2 qualification.
Subsequently, to work with the 18+ age group, you'll need the level 3 qualification.
Entry requirements
Usually, you'll need-
5 GCSEs at grades 9 to 4 (A* to C), or equivalent, including English and maths, for an advanced apprenticeship.
---
Working or volunteering to Become a Youth Worker
You could start as a part-time or volunteer youth support worker. Thus you'll complete on-the-job training to use as an entry to a degree course to get professionally qualified.
So, it's important that you get experience of paid or unpaid work with young people. In fact, you'll often need at least one year's experience to apply for professional youth work courses and jobs.
Find out about local opportunities for voluntary or part-time youth work through the National Council for Voluntary Organisations or by contacting your local authority youth service at this point.
---
Direct Application
If you have relevant experience and qualifications, you can directly apply for youth work jobs, for example, in-
Careers guidance
Probation
Community development
Since you're working, you'll be expected to complete a postgraduate award in youth work.
Career Path and Progression
As with experience working as a youth worker, you could become a team leader or manager. Moreover, you could take on a more specialist role in an area like mental health.
Besides, you could also gain further qualifications and move into social work, teaching, community development or counselling.
If you ever wish to become a Social Worker, check out our other blog, "How to become a Social Worker – A Complete Guide" and learn communication skills for social workers, check out another blog, "10 Effective Communication Skills For Social Workers."
Earning Figures
In general, Youth Support Workers can earn up to £25,000. So, when starting, your earning figure will be between £18,117 and £28,017.
Subsequently, experienced professional youth workers can expect a salary ranging from £24,636 to around £41,575.
However, if you are a well-experienced local authority youth service manager, you can even expect an earning figure of around £40,000.
---
Conclusion
Wherever you work as a Youth Worker, your duty is to mentor and coach young people and ensure they feel supported in their individual situations. In fact, it's an incredibly satisfying job, you'll be making positive differences in the lives of countless people.
To clarify, this article explained what a youth worker is and the skills and qualifications required to become a youth worker. Make sure you read the whole content piece carefully and understand what your role as a Youth Worker entails and if it suits the type of person you are and your goals in life in the first place.
FAQ
Do you need a degree to be a Youth Worker?
It will help, but not necessarily. You can start working as a Youth Support Worker and complete on-the-job training to use as an entry to a degree course to get professionally qualified.
Is Youth Work a good career?
If you're passionate about guiding people in such a way that they will learn to help themselves, then Youth Work is definitely a good career for you.
What hours do Youth Workers work?
Youth workers usually work for an average of 37 to 39 hours per week. However, they can also opt to work part-time. But due to the nature of their work, they may work long hours in sessions with the youth, even after the normal work hours. Sometimes they may even have to work on weekends and holidays too. But all this depends mainly on the organisation they're working for.
---
What to Read Next: