Personal Development
How to become a Medical Laboratory Assistant?
The medical laboratory assistants are the ones who take part in helping physicians by identifying diseases. They actively participate in sterilising and maintaining lab equipment, collecting samples from patients, preparing spamples for testing, examining samples under a microscope, and keeping records of lab activities. Their role in the healthcare field is undeniable.
Are you looking for Medical Laboratory Course?
If you are interested in becoming a medical laboratory assistant and looking for an 
accredited Medical Laboratory Course
, you are at the right place. The online Medical Laboratory Course offered by Lead Academy will help you become a certified medical laboratory assistant from the comfort of your home. So what are you waiting for? Join today and avail attractive discounts!
How to become a Medical Laboratory Assistant?
Anyone who has completed high school can become a medical lab assistant. Earning a diploma or completing a certification program would help to get employers' attention. Besides, patience, attention to detail, knowing different terminologies, and operating various lab equipment would help you be an excellent medical lab assistant.
Medical Laboratory Assistant Duties and Responsibilities
Depending on the organisation, there can be a variety of duties and responsibilities of a medical assistant. Among the many, the five significant responsibilities performed by a medical laboratory assistant are-
Sampling– Medical lab assistants need to collect blood, urine and stool samples from patients and prepare the samples to be tested and analysed.
Labelling– A lab assistant needs to label the container containing specimens to avoid swapping the collected samples.
Specimen collection-It is the collection of any fluid-like substance that needs to be tested in the laboratory.  Lab assistants need to collect specimens and send them to the laboratory.
Lab equipment maintenance– Lab assistants perform the task of sterilising and maintaining the lab equipment and preparation for any experiment.
Data entry– Data is saved in computers these days; as such, lab assistants perform this task.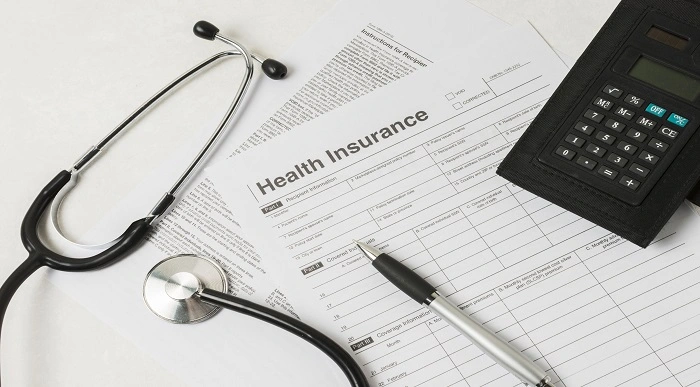 Medical Math and Pharmacy Technician Courses
Accredited Courses
Tutor Support Included
3 Installment Plan at checkout
14 Days Money Back Guarantee
Skills required to be a Medical Lab Assistant
A medical lab assistant requires a number of skills to provide a meticulous performance. Primarily, a lab assistant must possess the quality of scrutinising and paying attention to every detail. Besides, employers look for the following skills, particularly while hiring a lab assistant-
Good organizational skills– Lab assistants should possess good organisational skills as they need to record the collected samples, label them, and assemble them.
Technical skills- Lab assistants should know how to operate laboratory equipment, such as cell counters or microscopes. They should have a clear knowledge of different medical terminologies.
Observation skill- Lab assistants need to analyse and perform several tasks like taking blood samples and preparing slides of blood or other fluids under a microscope. So, the more they are observant, the more quickly they can learn.
Accuracy in tasks- Every task of a lab assistant should follow accuracy. Lack of concentration in the workplace might lead to errors causing damage to the exchange of specimens.
Careful handling of samples and equipment– The samples collected from patients diagnose patients' conditions, so a lab assistant needs to be extra careful to avoid any unwanted damage. Furthermore, they should know how to operate and maintain any equipment.
Technological skills– Skills like data entry, checking information from databases would help them to stay updated and thrive in their career.
---
Qualities of a Good Medical Lab Assistant
The role of a medical laboratory assistant can be performed by anyone enthusiastic about this profession. The key attributes of a good lab assistant are the ability to pay close attention to detail, efficiency and accuracy while collecting specimens, being methodical in work, and having time management skills. Strong interpersonal skills, empathy, and cooperativeness are expected from the lab assistants as these qualities help create a good bond with colleagues and patients.
---
Career Opportunities as a Medical laboratory assistant
Laboratory assistant is required in every healthcare department. This can be a good career choice as the demand for a lab assistant would always remain. They can work in various hospitals, clinics, research labs, medical and diagnostic labs. According to Medical Laboratory Assistant's Career and Salary Facts, published in learn.org – The U.S. Bureau of Labor Statistics has stated that between 2018 and 2028, there is an expected 11% increase in job growth for medical lab assistants.
A medical assistant can work as a phlebotomist, diagnostic assistant, pathology assistant and technical assistant. Furthermore, there remain opportunities in management, quality control and assurance, education and research. So, a lab assistant's job does not stay confined to any particular department. There remains an ample scope of working if there is a proper skill. If one pursues proper education and training in the relevant field, they can improve their position and income in this field.
Salaries of lab assistants might vary according to region and organisation. According to indeed, The average salary for a laboratory assistant is $16.25 per hour in the United States. Also, as mentioned in the article, What Does a Medical Laboratory Assistant Do, posted in www.robertsoncollege.com, according to jobbank.gov.ca, the average medical lab assistant salary in Canada is anywhere from $24,960 to $41,600 per year.
The site www.prospects.ac.uk suggests that if you're working in London and the surrounding areas you may receive a high-cost area supplement of between 5% and 20% of your basic salary.
Qualifications required to be a Medical Lab Assistant:
Typically, a candidate with a high school diploma or GED is ready to go for the medical lab assistant post. However, formal training from an accredited medical assistant is always a plus point. There are several communities and technical colleges for entry-level lab positions that offer a 1-year certificate of completion programs. An associate's or bachelor's degree in the science fields like microbiology, chemistry, biology or biotechnology can broaden the career opportunity. In some cases, employers might train their own medical laboratory assistants.
Medical Laboratory Assistant Training Programs
The medical laboratory assistant training is for the candidates who are willing to pursue their career in the healthcare field as medical lab assistants. In this course, students usually learn blood collection, analytical sample collection, and sample preparation procedures. They are also trained about patient and client-centric behaviour.
There are associate's degree lab assistant programs where students learn about human anatomy, microbiology, haematology, immunology, along with general education courses such as math, science and communication. Students can gain practical skills by doing part-time work in hospitals and labs as interns.
On the other hand, a certificate program provides the core concepts of medical lab assisting and phlebotomy and the classes are highly focused on their area of study. Besides, students can even go for online diploma options.
---
Drawbacks of working as a medical lab assistant
A medical lab assistant's work can be a difficult one at times. The job requires standing for hours and spending most of the time of a day inside the lab. The lab assistants need to be extra careful because a false test result could harm a patient. As they handle diseased specimens and harmful chemicals, they need to work wearing protective goggles, gloves and masks, which can often be a reason for discomfort. Since hospitals and some labs are always open, night and weekend hours are common.
---
Conclusion
Knowing all the criteria of how to become a medical laboratory assistant from this article, you can decide where to start. Being a medical laboratory assistant can be satisfying for those who possess a passion for treating people suffering from critical conditions.
The long working hours will not demotivate them if they have a strong desire to flourish in this field. With enthusiasm and patience, medical lab assistants can play a critical role in the healthcare field.
---
What to Read Next: