First Aid
How Much Does a First Aid Course Cost? Course and Certificate Price
Accidents and emergencies are always unpredictable. Anyone can be a victim of any risk or health issue without any prior symptoms. When situations like this arise, your First Aid Training will come in handy.
Your First Aid training certification will not only benefit you as an individual but also your family, friends, co-workers and the community as a whole. If you do not want to be a helpless witness during an emergency situation, you should undertake a first aid training course.
Learn about the First Aid training courses, their validity and how much they cost from this blog.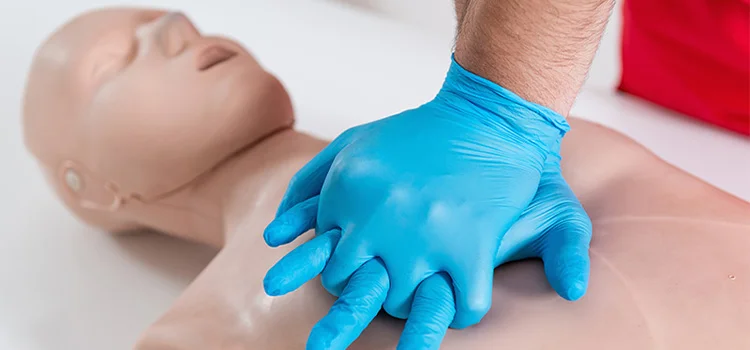 What is First Aid?
First aid refers to the immediate care provided when a person suddenly gets ill or injured until complete medical treatment is available. While first aid care may be enough for minor conditions, for serious or fatal conditions, first aid care should be continued until advanced treatment becomes available.
---
What does First Aid Training Include?
First Aid Training is usually a mixture of both practical and theoretical. You will learn how to use a defibrillator and Cardiopulmonary Resuscitation (CPR), when to perform CPR, familiarise yourself with basic life support and learn how to control bleeding and trauma.
Other essential first aid skills such as treating wounds, and burns as well as assisting a choking individual are also taught. All these provide the skills to overcome a potentially threatening situation until medically trained individuals arrive on the scene.
Once you have completed all of the course modules, you need to sit for an exam to test your knowledge of the above topics. After passing the exam, you can obtain your certificate.
---
Types of First Aid Courses:
There are numerous First Aid courses available which you can attend according to your preference. You can learn about how long first aid certificate.
---
How Long is a First Aid Training Course?
The length of a First Aid Training course would completely depend on how extensive your learning needs are; however, the training could range a maximum 3 days.
If you have already undertaken first aid training and want to attend a refresher course, it would take a maximum of three hours to complete. Emergency first aid training for Pharmacists, Paediatrics and Schools can take a day to complete.
Whereas a mental health first aid and paediatric first aid course can take two days, first aid at work and instructor training courses would take three days to complete.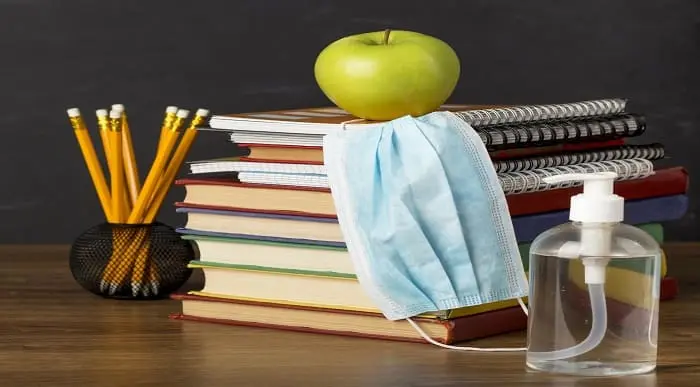 SEN, EYFS, ADHD, Child Safeguarding, PPA and Paediatric First Aid Online Course
Accredited Courses
Tutor Support Included
3 Installment Plan at checkout
14 Days Money Back Guarantee
How Long does a First Aid Certificate Last For?
A first aid certificate usually remains valid for 3 years from the date of issue. At the time of renewal, you need to take a refresher course to get your new certificate. You should complete the refresher course within 28 days of the expiration date of your previous certificate.
However, there can be exceptions in some cases. For example, if you are in a specialist sector like dentistry, you should renew your first aid certificate each year. If you operate in a high-risk environment, regular renewals will demonstrate your commitment to your organisation.
If you ever dream of becoming a social worker, take a look at our become a social worker blog thoroughly.
---
How To Renew Your First Aid Certificate?
You can renew your First Aid certificate 90 days before the expiry date, and you can use the new certificate once the old one expires.
You will be required to take a full day course for your certification renewal process if you have an emergency first aid at work certificate. However, if you have a standard first aid at work certificate, you only need to do a two-day refresher course.
If you do not renew your first aid at work certificate within 28 days of expiry, you will be required to retake the entire course instead of the two-day refresher course.
---
Why should Employees Attend First Aid Training?
Employees at the workplace can face any sort of risk or accident at any time. Shock, bleeding, poisonings, burns, injuries, bites and stings, are just a few out of the many first aid emergencies which might be encountered in any business. These risks cannot be avoided, but having first aid training can reduce the chances of fatal occurrences due to the risks.
The employees with first aid training would know how to administer cardiopulmonary resuscitation (CPR). They will also learn how to use an automated external defibrillator (AED). Learning how to handle life-threatening situations like choking, heavy bleeding, a heart attack or a stroke will also be taught. 
As a result, employees would be prepared to handle any type of medical emergency. Due to this, their coworkers would not be left untreated until an ambulance arrives.
Top Courses of this Category
How Much Does a First Aid Course Cost?
The cost of a First Aid training course would depend on the type of training course, the course provider, the number of participants, and the course length. Typically, the First Aid training at work course would cost between £200-£250 and the Emergency First Aid at work course would cost between £80-£100.
A Paediatric First Aid course can cost around £120. On the other hand, the cost of the First aid at work requalification course can start from £110.
The prices of the course would increase according to the number of candidates and trainers as well.
---
Conclusion
If you want to be the first aider in your workplace remember to choose the training that best suits you. Before attempting a course, check the cost as well.
---
What to Read Next: